Top 40 Hunger Games' Names For Boys and Girls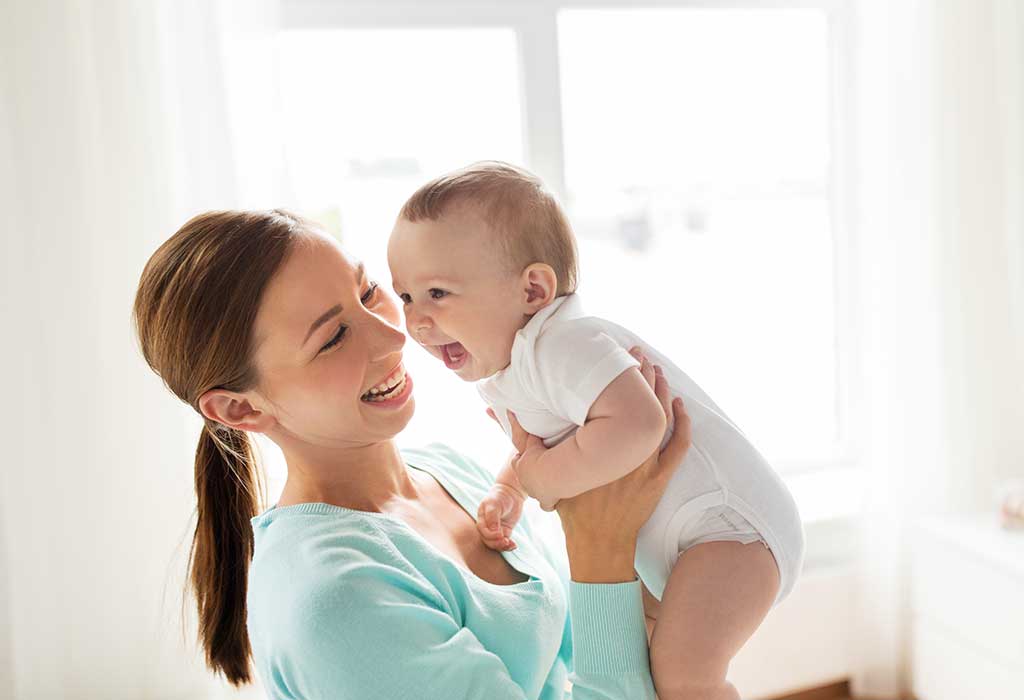 Naming a newborn is an important milestone in the life of new parents. However, most of them struggle to pick the perfect name for their little bundle of joy. Some fall prey to passing trends, while others feel pressured to uphold a family naming tradition and end up with a name they dislike. It is imperative to look up the meaning of the name to avoid embarrassment for your child in the future.
Hunger Games is a popular book and movie trilogy written by the American author, Suzanne Collins. Set in the dystopian future of the USA, a new nation called Panem, the premise of the story is based on an annual competition where one male and one female member from each of Panem's twelve districts is forced to participate. This science-fiction dystopian adventure highlights the abilities of one person to change the world.
The series also contains various characters with powerful, enigmatic, and unique names, which can be your inspiration for the perfect Hunger Games baby names for your newest bundle of joy. Read on to find the perfect name for your baby with this list of names of Hunger Games characters with dynamic personalities that can inspire parents to select one for their baby boy or girl.
Hunger Games Boy Names With Meaning
Hunger Games baby boy names represent the admirable and courageous characteristics of the person playing their role in the series. Get creative and choose a name with a meaning that your son would be proud to own.
1. Aiden, Aidan
Derived from Irish mythology and Gaelic roots, Aiden/Aidan is a variant of Aodh, a Celtic sun god. Its diminutive Aodhan means "little fiery one".
2. Auburn
Derived from the ancient English given name Albin, Auburn refers to a warm reddish-brown colour similar to a flickering flame, often reserved for shades of hair or clothing.
3. Brantley
This appealing name of Old Norse and Old English origin means "sword or fiery torch".
4. Castor
This name of Greek origin means "pious one".
5. Caesar
This Latin name belonging to the first Roman emperor and host of Hunger Games, and the name means "ruler".
6. Darius
Darius is a historic Latin name that comes from Persian or Greek origin. It means "wealthy" or "kingly".
7. Felix
Felix is a Latin name that means "happy" or "fortunate".
8. Gaius
This Latin name means "to rejoice".
9. Gale
This Greek name means "lively and cheerful" and belongs to Katniss' best friend and potential love interest in the series.
10. Ignatius
This name of Latin or Etruscan origin means "fiery one".
11. Jackson
This American, Scottish, Irish, and English name of English origin means "son of Jack".
12. Marcus
This Latin origin means "warlike."
13. Pollux
This Greek name means "crown".
14. Peeta
This American name means "rock".
15. Rory
This name of Irish origin means "red-haired king".
16. Romulus
This Latin name means "citizen of Rome".
17. Snow
This Anglo-Saxon name is used to describe someone with pale skin or light blonde hair. The President of Panem was named Coriolanus Snow.
18. Titus
This boy's name of Latin origin means "title of honour".
19. Vick
Vick comes from the Anglo-Norman and French l'eveske, meaning "the bishop".
20. Zayden
A variant of Aiden or Zaiden, this Arabic boy's name means "growth" or "abundance".
20 Hunger Games Girl Names With Meaning
Discover an enormous range of beautiful Hunger Games baby girl names with interesting meanings from the list given below:
1. Alma
This name with Latin, Italian, Hebrew, and Arabic roots means "nourishing, kind, and learned".
2. Everdeen
Derived from Old English, this surname of Hunger Games heroine Katniss has the first-name potential for adventurous parents. It meant "farmstead where the wild boars are seen".
3. Effie
This name belongs to Katniss' escort in the series and it has a Greek origin. It means "well-spoken".
4. Enya
This name of Irish and Gaelic origin means "kernel".
5. Ember
This English name is associated with the verbs "to burn" or "to glow".
6. Fia
This Italian name means "flame".
7. Clove
This aromatic spice has a German origin and is mainly used for culinary preparation. The character with this name in the series represents focus, skill, and accuracy.
8. Cecilia
This Latin or Welsh name means "blind" or "sixth". This name was given by parents to pay homage to the patron saint of musicians, Saint Cecilia.
9. Coral
This Latin name refers to the skeletal sea growth forming semi-precious stones of deep pink or red colour.
10. Johanna
This Hebrew name means "God is gracious". In the series, she is knowledgeable and a winner who joins the fight with the rest of the rebels.
11. Katniss
Katniss is an edible plant that grows tall with white blossoms and arrowhead leaves. She is the protagonist of the Hunger Games series.
12. Lavinia
This Latin name means "woman of Rome". It is also the name of King Latinus's daughter in Roman mythology.
13. Octavia
This Latin name means "eighth".
14. Portia
Also used in two Shakespeare plays, Portia is a Latin name that means "pig, hog or doorway."
15. Primrose
This Middle English origin refers to the "healing plant" or "first rose".
16. Posy
This English name means "a bunch of flowers."
17. Rue
This botanical name of English and Greek origin means "a herb that heals". Rue was a gentle, young girl who had healed Katniss at a crucial time in the series.
18. Scarlett
The fiery attributes of this English name mean "red," making it an excellent choice for a Hunger Games fan.
19. Soleil
This beautiful French name means "sun".
20. Venia
Venia is a Latin name meaning "forgiveness".
With a variety of thrilling adventures and nail-biting stories of rebellion, this franchise has managed to keep its fans well-entertained. Take inspiration from the characters and give your child the name of your favorite and most admirable character, and make it a permanent display of your love for the trilogy.