10 Awesome Gift Ideas For Daycare Providers and Teachers
In this Article
"A great teacher takes a hand, opens a mind, and touches a heart."
Teaching is a noble profession, while daycare assistants make sure your kids are taken care of while you are at work or have other commitments to attend. An occasional gift, a birthday present, end of academic year memento, a farewell good-bye, or a holiday benevolence goes a long way in showing that you are grateful for their help.
10 Best Gifts for Daycare Providers and Teachers
Buying a gift for teachers and daycare providers may get tricky. Put in a little thought and make sure it is appropriate and useful. Something that they can use at home or in the classroom. Something personalized and memorable, interesting and unique. Take an opinion from your kid and check with them if their teachers have any special hobbies, favorite sports, inspirational personality, or interests that they are aware of. There is a high chance that kids will come up with the most innovative gifting ideas.
Do check with the school or daycare center if it is okay to give gifts. Some institutions have set regulations for gift acceptance. It might be okay to give a small and inexpensive gift; however, cash or expensive presents may not be acceptable. In such cases, the entire class can contribute and buy something for school or make awesome memorabilia like a scrapbook with photographs and a personalized message of gratitude from everyone. The yearbook is pretty much a perfect option to make multiple copies and share them with everyone in the class. A hand-made gift from each student, a class photograph along with the yearbook makes ideal gifts for daycare teachers when leaving.
Here's a list of 10 adorable options for daycare teacher appreciation gifts to show your gratitude and let them know that we are 'thinking of you'.
1. Aroma Basket
Daycare teachers have to deal with little monsters' day in and day out, and be patient about it. This can be a very stressful situation. Help them relax with a custom-made aromatherapy basket. Include fragrant lotions, bath salts, pedicure essentials, rejuvenating masks, bath bombs, luxury creams, essential oils, aroma diffusers, potpourri, shower gel, exfoliators and more. Calmness is a virtue every teacher wears as a badge of honor.
2. Food Hampers
One can never go wrong with edible delights as gifts. Make a lovely food hamper and add assorted chocolates, dry fruits, jam, squash, muffins, and more. A fruit basket with assorted seasonal and exotic fruits is a healthy choice. A freshly baked cake or cookies make a lovely addition to the food hamper.
3. Indoor Plants
Bring in nature inside by gifting lovely potted plants. A small table-top terrarium or oxygen enriching and air purifying plants do not need much care in terms of sunlight and watering. They beautify the place and bring in some greenery, making it a perfect gifting option.
4. Tea / Coffee Hampers
A cup of tea or coffee can de-stress one from a long and tiring day. Pick up assorted flavors of calming tea or coffee brews. Add customized wooden coasters and mugs with quotes like "I am a teacher, what is your superpower"? or "Worlds Best Teacher" to make it a complete hamper.
5. Gift Cards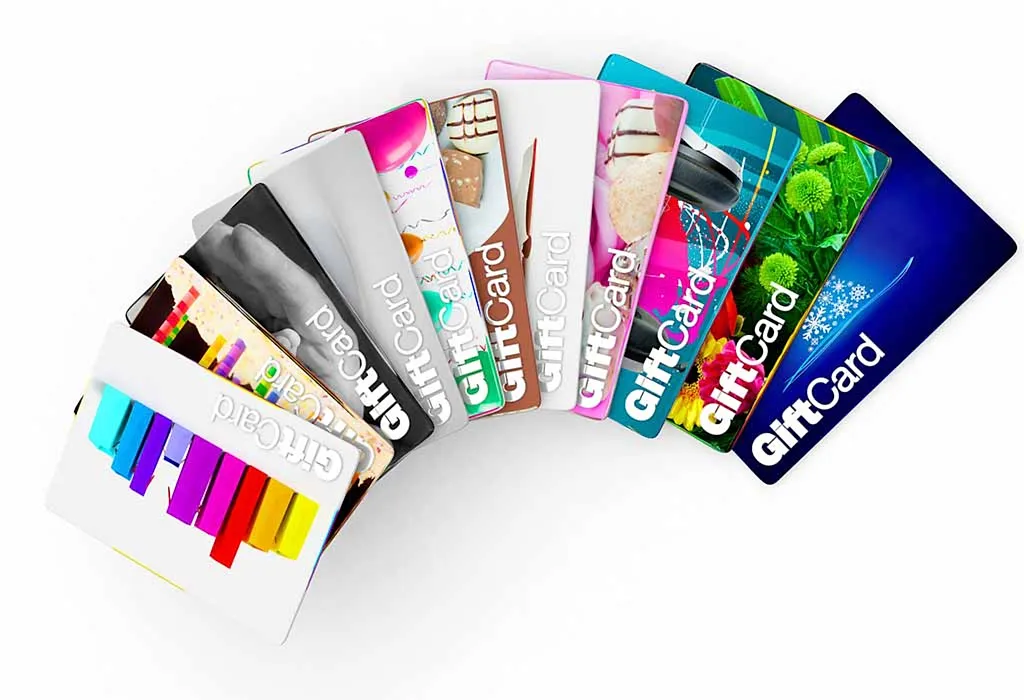 If you cannot decide what to buy as a present. There are many gift card ideas for daycare teachers. Gift a service at spa or salon or cards loaded with credit for a popular bookstore, gift gallery or coffee shop in the neighborhood. Do check the validity of the cards and the balance loaded in it before handing it out.
6. Basket of Teacher Supplies
This one is surely a handy gift for a teacher. Pack assorted art supplies, crayons, markers, DIY kits, stamps, sparklers, stickers, charts, posters and more. Stationary organizers and storage drawers are practical gifts to help keep the desk and documents sorted. Go a step ahead and gift personalized notebook or pen, keyrings or diaries.
7. Christmas Gifts
Holidays around the corner? Home-made plum cake, fancy ornaments to hang on Christmas tree, cute Santa hats, and home-brewed wine, fancy baubles, and knick-knacks make lovely Christmas gifts for daycare teachers. Volunteer to be Santa at the class Christmas Party and bring smiles on faces of little ones.
8. Tote Bags
Teachers carry a world with them. Besides the lunch bag, water bottle, personal items, they also end up carrying a lot of stationery, papers, small treats to give to kids and more. A huge tote bag to carry everything around is a good idea. An eco-friendly bag would be an added advantage.
9. Humorous Gifts
If your daycare provider is known to have a good sense of humor, personalized mugs, water bottles, insulated tumblers, fridge magnets or t-shirt with funny with quotes such as "I am a daycare provider, not a babysitter. I never once sat on a baby." would be a good idea. The giggles would never stop.
10. Books
Books can never go out of fashion as a gifting option. Pick up a book with a collection of inspirational stories and quotes. Add a personalized bookmark made with monogrammed initials on wood or metal that will be remembered for many years to come.
Do remember to add a hand-written 'Thank You' note and appreciate them for their dedication. Add a drawing or card made by kids. Also remember, that gifting does not make up for bad behavior or earn brownie points and favors for your kid. Never give an inappropriate gift or a gag gift. Your teacher or daycare provider is not your friend, so avoid gifts that are too personal and maintain the decorum of the pupil-teacher relationship.
?>