How to Choose a Daycare: Checklist to Follow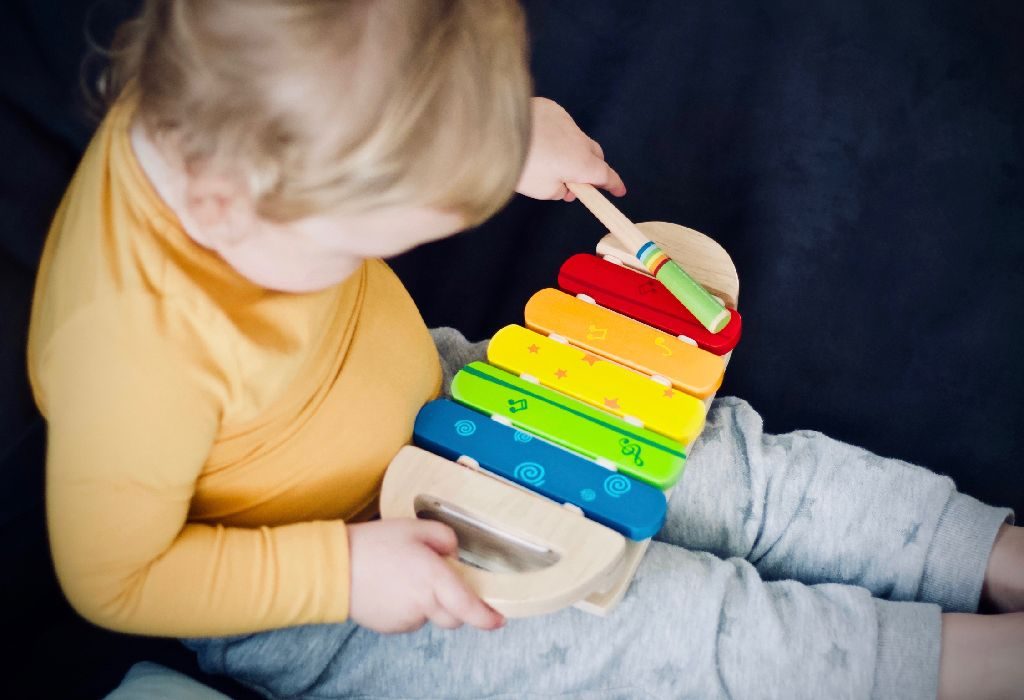 In this Article
Are you searching for a suitable daycare for your little one and find yourself paranoid even after hours of research? What do parents look for in a daycare? Well, picking the right one can be a tricky decision that only compounds the anxiety you already feel about being away from your baby!
Sending your little one off to daycare is a difficult time for parents. However, it is often inevitable, especially in nuclear families where both spouses have full time jobs. While nanny care is also popular among some families, it evokes strong feelings of anxiety in others. After all, they are leaving their baby alone with someone they know little about, even though she probably comes with references.
Daycare can be the perfect balance of safety and peace of mind, coupled with your kid's growth and development. Use this choosing a daycare checklist and make sure all pointers are covered in your final pick!
10 Important Things to Look for in a Daycare
1. Convenient Location
It goes without saying that a daycare centre close to your home or workplace is your best bet. If your child is very young, proximity will ensure you can drop by to breastfeed or meet him every couple of hours. Some workplaces now offer corporate daycare solutions so working mothers can return to their jobs. KLAY Schools, for instance, that successfully runs 35 day care facilities across India, provides on-site daycare facility in the office premises.
2. Optimum Teacher Child Ratio
To ensure your child gets sufficient individual attention, make sure the teacher to child ratio at the daycare is not too low. A ratio of 1:3 is healthy for kids up to sixteen months of age. This implies there is one dedicated teacher or childcare professional for every batch of 3 children. As kids get older and start Pre-KG (kindergarten) and KG, a ratio of 1:8 to 1: 15 is good.
3. Mandatory Childcare Facilities
Irrespective of whether you are looking at a large or mid-sized establishment, there is an essential child care checklist for parents to refer to:
Adult supervision at all times and places
Trained staff and childcare professionals
Toys, books, playthings and creative activities (and no, TV is not a substitute!)
Medical facilities available, as well as the capacity to handle potty accidents
Clean bed linen, furniture and furnishings
Power backup
Open spaces and playgrounds for sports activities
4. Positive References and Reputation
It is imperative to do your research when selecting a daycare. Ask around in your social circles – family, friends, neighbours and colleagues. Go on the Internet and browse through classifieds listings on daycares. Go ahead only when you are convinced that the daycare you are choosing has a good reputation, is well established, safe, and preferred by fellow moms in the community.
5. Adequate Health and Medical Facilities
Bad health and accidents come without notice. The daycare you choose must have up to speed healthcare services. Check whether the staff is trained in First Aid and observes basic hygiene such as hand-washing, disinfecting floors and toys, and using eco-friendly products. Cross ventilation and supervised open spaces are telling signs of a good daycare center.
6. Compassionate and Dedicated Staff
Since your child will be spending a considerable amount of time in the daycare everyday, it is important that his environment is positive. Have conversations with the staff, childcare professionals and teachers in service. As a parent, it will be easy for you to gauge the team's level of dedication and training in child development.
7. Holistic Growth & Learning Facilities
The first decade of life is considered the key period for mental and physical growth. In your child's formative years, it is crucial to check whether the daycare provides an environment conducive to learning. Inquire about the hobby classes available, activities organised, daily routine for children, interactive sessions, and disciplinary measures observed.
8. Transportation Facilities & Ease
If you are unable to zero down on a daycare close to your home or workplace, you need to check on transportation. Figure out if the daycare has a provision to pick and drop kids, or whether it will be possible for you to commute to and fro every day.
9. Healthy and Clean Eating
If you manage to send off your child with home-cooked food, great! If not, daycare centres usually have the provision of meal times. Check on the menu served, how healthily it is prepared, and portion sizes. Also discuss any allergies or food-related tantrums your child has been known to throw.
10. Child-Approval is a Plus
Finally, to seal the decision among your shortlisted choices, take your child along for a visit. It's best to select a daycare he seems the most comfortable in. Remember, what seems right to a mother's heart is the ultimate answer to what to look for in a childcare center! Another thumb-rule is to make sure the daycare has an open-visit policy where parents can come in unannounced at any time.
Does your little one go to daycare? How did you go about selecting it? Please share your tips with us in the comments below.