Important Days to Observe and Celebrate in The Month of March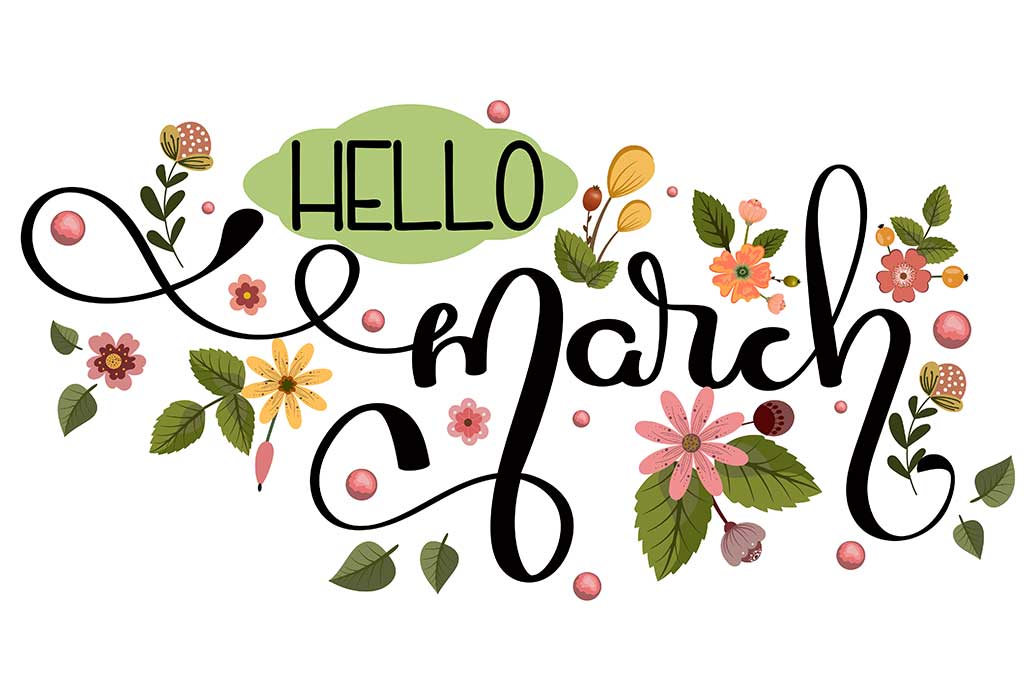 In this Article
Some specific days are used by various governments or organizations to raise awareness for an issue or support a good cause- or even mark a historic day. Celebrations or observances of these days are rewarding for personal enjoyment and sometimes even for the greater good of society. Many of these events are time-honoured traditions that are steeped in history and local customs. With countless holidays and cultural festivals taking place all over the world, there may be some unusual and weird festivals that may emerge out of marketing experiments or boredom. Nevertheless, they are interesting enough to catch the fancy of enthusiasts who don't need a reason to commemorate a day for something they feel passionate about.
Special Days to Celebrate In March
Named after the Roman God of War, Mars, March was considered the beginning of the New Year in ancient Rome. March also marks the beginning of spring in the Northern Hemisphere. From countless changes in nature like animals waking up from hibernation, plants starting to grow to the switch from Daylight savings time, there are more reasons than one to observe in March. March celebrations offer unique experiences that inspire us to learn interesting facts about people, history, new concepts, hobbies, diseases, and healthy habits. If you are looking forward to counting March national days to celebrate whatever you like, here is a list of silly or serious days that would enlighten or even make you scratch your head.
Important Days In March
1. March 1: National Peanut Butter Lover's Day
It will always make sense to dedicate a day to all the die-hard fans of that signature creamy and crunchy peanut butter flavour. The perfect opportunity to indulge and experiment with some Peanut Butter recipes!
2. March 2: National Read Across America Day
Established by the National Education Association, this day coincides with the iconic children's book author Dr Seuss's birthday and encourages kids to read more and develop a love for reading.
3. March 3: World Wildlife Day
United Nations has marked this day by signing the Convention on International Trade in Endangered Species of Wild Fauna and Flora to raise awareness of endangered species. Learn all about the rare and fascinating creatures of our planet and how you can help to prevent their extinction
4. March 4: National Grammar Day
Established by Martha Brockenbrough, this day was established for the promotion of good grammar.
5. March 5: National Unplugging Day
Constantly busy updating social media status? It's time to unplug, carve out precious time to connect with loved ones, and visit outdoors on this day.
6. March 6: National Oreo Cookie Day
Indulge in these yummy cookies or prepare some sweet treats with them on this day dedicated specially for the iconic Oreos.
7. March 7: National Be Heard Day
This day is dedicated to small businesses owners and aspiring entrepreneurs who want to make their big ideas heard around and lay claim on their share of the market.
8. March 8: International Women's Day
It's time to remember the contribution of those kinds, caring, smart and hardworking women, honour them by making a donation or volunteering for a charity that helps women on this day.
9. March 9: National Barbie Day
Celebrate this day to mark the official birthday of Barbie dolls who have created fond memories of childhood for every child.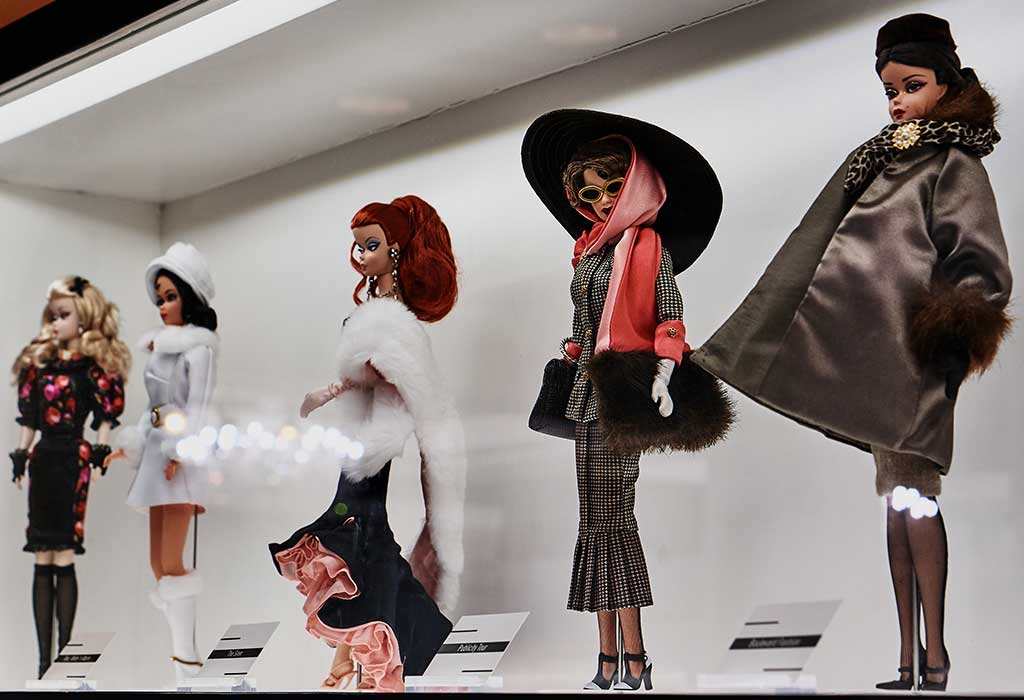 10. March 10: National Landline Day
Celebrated on the anniversary of Alexander Graham Bell's invention, National Landline Telephone Day reminds us about the heyday of the landline phone.
11. March 11: World Plumbing Day
This international event highlights the important role that plumbing plays in sustaining the health and safety of our community.
12. March 12: National Plant a Flower Day
As it is spring, it only makes sense to plant a flowering tree and add a pop of colour in your backyard or window boxes on this day.
13. March 13: World Sleep Day
This day throws light on the benefits of a good nap and how stable bedtimes and rise times enhance mood, academic and professional performances.
14. March 14: Write Your Story Day
This day inspires people to write down their personal stories so that they can gain some insight into sources of unresolved pain or teach and learn from others some valuable life lessons.
15. March 15: True Confessions Day
It's the perfect day to play 'truth or dare' and confess all your deepest and darkest secrets.
16. March 16: National Panda Day
Raise awareness in your social circle by observing this day that draws attention to one of the world's cutest creatures and the need for conservation efforts to save them from extinction.
17. March 17: World Social Work Day
This day recognizes the hard work of global social workers who contribute towards upholding human rights and social justice for all.
18. March 18: National Bio-Diesel Day
This day commemorates the birthday of Rudolf Diesel, who invented the diesel engine. Choose to go eco-friendly or raise awareness about this renewable and cost-effective resource for a sustainable future.
19. March 19: World Story Telling Day
This global celebration day fosters creativity and encourages visualization through the art of telling and listening to stories in as many languages as possible.
20. March 20: International Day of Happiness
United Nations celebrates this day to recognize the importance of happiness in the lives of people for their economic growth and mental well-being.
21. March 21: Single Parent Day
This day honours the efforts, achievements and sacrifices of all single fathers and mothers who dedicate their lives towards raising their kids.
22. March 22: World Water Day
This annual UN observance day raises awareness on the ways to tackle the global water crisis so that 2.2 billion people across the world can get access to safe water.
23. March 23: National Puppy Day
Dog enthusiasts can raise awareness of puppy mills & their horrors for dogs and urge prospective pet owners to consider adoption on this day.
24. March 24: World Tuberculosis Day
This day spreads awareness that Tuberculosis that kills millions annually is curable. It is also commemorated to Dr Robert Koch, who discovered the TB bacillus.
25. March 25: International Waffle Day
Originally celebrated in Sweden, this day has become quite popular among waffle lovers worldwide who don't mind tucking in these mouth-watering treats at any given time.
26. March 26: Make Up Your Own Holiday Day
Holiday celebration builds positive morale at the workplace, which results in increased employee motivation and team building. Instead of going by the norm, consider creating your own day to chill out and take a day off from work to recharge your energies.
27. March 27: World Theatre Day
Initiated by the International Theatre Institutes, this day throws light on the role of theatre arts in the field of entertainment and how it may change lives positively.
28. March 28: National Something On A Stick Day
Be it corn dogs, cake pops, candy apples, creamsicles, shish kabobs or teriyaki chicken, food on a stick is always fun. So just dig in and enjoy!
29. March 29: National Vietnam War Veterans Day
Also known as the Second Indochina War to Americans, this day is commemorated to those brave hearts who fought in the Vietnam War.
30. March 30: Doctor's Day
When it's time to honour our physicians who save lives, we celebrate this day that is symbolized by a red carnation.
31. March 31: World Back Up Day
This day reminds us to follow this basic procedure to prevent any loss of precious digital data without sufficient backup.
It's hard not to get frustrated and bored by a life where each day is the same as the last, and you're held hostage by an unvarying routine. Celebration breaks the monotonous routine and boosts our physical and mental well-being. It reflects our overall attitude of gratitude for achieving major successes and daily wins alike. So, don't fret if you can't relate to any of these uncanny reasons to perk up daily life, it can just be a reason to step back, relax and enjoy the fun holidays in March.