Starry Cake Pops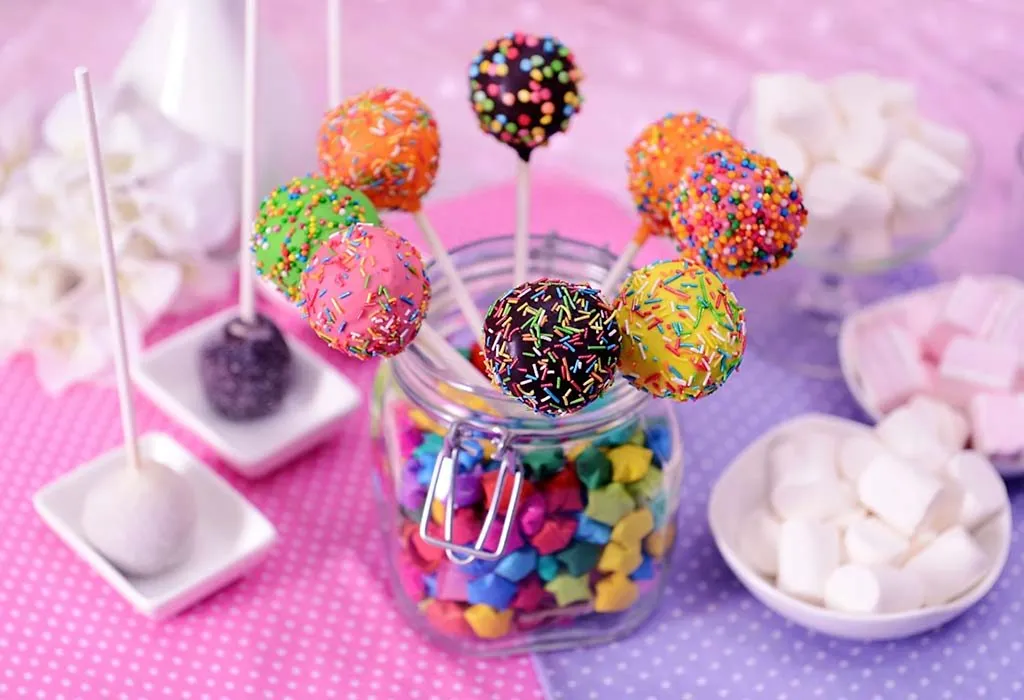 In this Article
Got some leftover cake? It is time to give it a makeover. These cute looking pops are yummy in every bite. The best part it you need just a couple of ingredients to get started. Whether it is your kid's birthday or a potluck at school, these cake pops will easily fit the bill.
| | | |
| --- | --- | --- |
| Serves | Preparation Time | Cooking Time |
| 10 People | 10-15 Minutes | 5 –10 Minutes |
Ingredients
2 cups chocolate cake crumbs
3-4 tbsp butter cream icing
1 cup chopped chocolate
Sugar stars for decoration
Method
Step 1
In a bowl, add the cake crumbs and buttercream icing and using your hands mix it such that the dough comes together. If it seems rather crumbly, add a little more icing and if you added more frosting than required, add little more cake crumbs.
Step 2
Roll the dough into golf sized balls and place them on a tray lined with parchment paper. You should get about 16-20 balls. Insert a toothpick in each of the balls.Cover the tray with plastic wrap and place it in the refrigerator for about an hour so that they get firm.
Step 3
Now add the chopped chocolate in a microwave save bowl and melt it. Let it cool for 5 minutes.
Step 4
Dip each of the balls in the melted chocolate. Place the dipped cake pop on parchment lined baking tray. Decorate with the sugar stars. Since, the chocolate will start setting as soon as it touches the cold cake balls; make sure to put the sugar stars right after you take it out from the melted chocolate bowl. Repeat the process with rest of the cake balls and refrigerate them for the chocolate to set.
Step 5
Once the chocolate is set, the cake pops are ready to eat! Enjoy!
Nutritional Information
| | |
| --- | --- |
| Calories | 215 K cal |
| Proteins | 2.3 g |
| Total Fat | 10.2 g |
| Total Carbohydrates | 28.4 g |
| Cholesterol | 17 mg |
| Sodium | 105 mg |
| Potassium | 113 mg |