Mango Pickle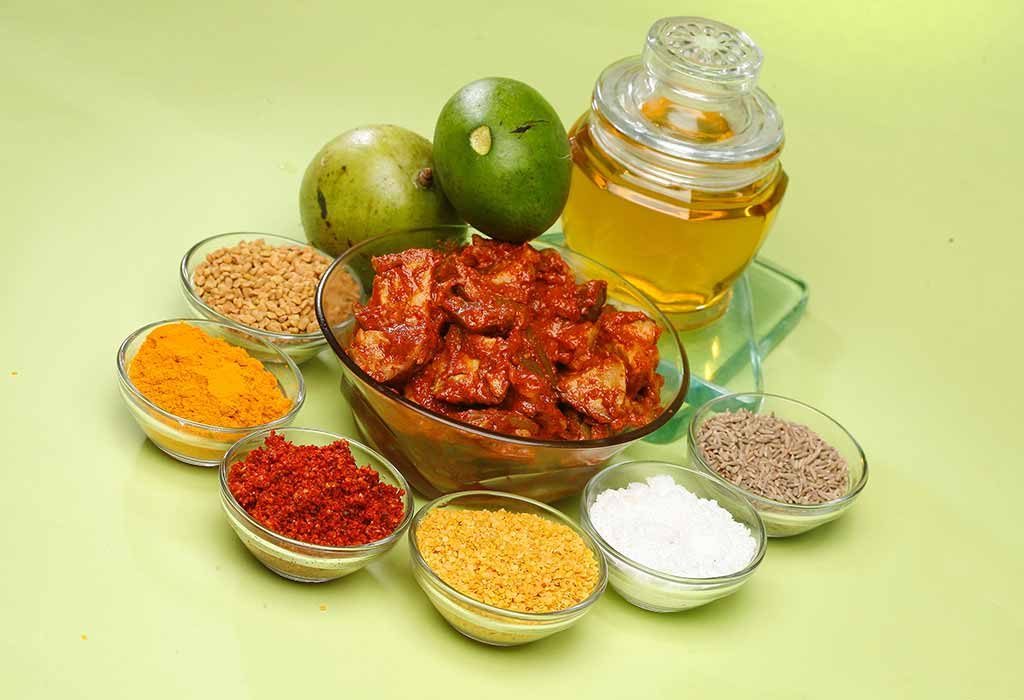 In this Article
A sweet and sour bite of this mango pickle will remind you of old times, when sitting with your siblings and cousins and tucking into your grandmom's homemade tangy delights was your favourite way to pass the time. Use the freshest ingredients to create this timeless delicacy, and give your mealtimes the added zest you crave!
| | | |
| --- | --- | --- |
| Serves | Preparation Time | Cooking time |
| 12 People | 2 Hours | 0 Minutes |
Ingredients
2 large raw green mangoes
½ cup freshly squeezed lime juice
2 inch piece ginger, peeled and chopped
2 tbsp fresh mint leaves
1 tsp cumin seeds
5 cloves
Salt to taste
Method
Step 1
Trim the stems off the mangoes, cut each mango in half, and remove and discard the pit. Leave the skin on the mango.
Step 2
Shred the mango until you have approximately 2 1/2 to 3 cups of shredded mango.
Step 3
In a large 1-liter jar add the fresh lime juice, mint, ginger, cumin, cloves, and salt.
Step 4
Seal the jar with a lid and shake to combine.
Step 5
Add the shredded mango to the jar, fix the lid, and shake vigorously several times to coat the mango shreds completely.
Step 6
Allow the pickle to sit in the refrigerator for at least 2 hours before serving.
Nutritional Information
| | |
| --- | --- |
| Calories | 117 K cal |
| Proteins | 1.7 g |
| Fat | 0.4 g |
| Carbohydrates | 36.9 g |
| Cholesterol | 9 mg |
| Sodium | 21 mg |
| Potassium | 486 mg |