Green lentil stew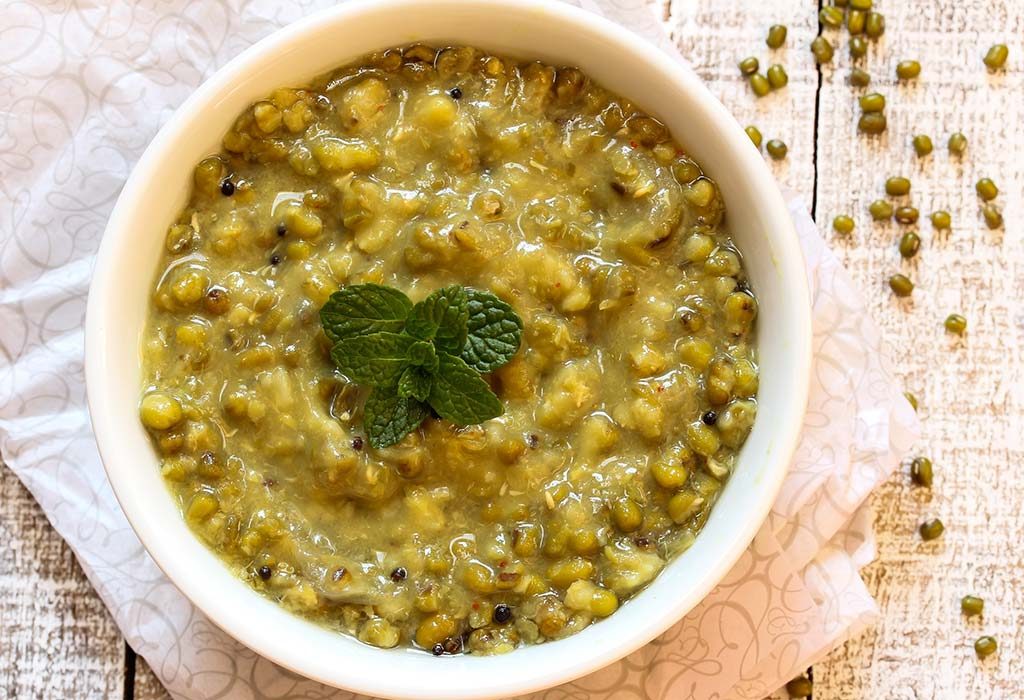 In this Article
Green lentils make a wholesome, nourishing and filling stew or soup. You can drizzle a bit of olive oil over the stew and toss in a splash of balsamic vinegar, which will brighten up the stew's humble earthiness. This stew is hearty and full of flavor and is bound to please the meat eaters too. It can be made fresh or even the night before. The longer it marinates together, the better the flavor is.
| | | |
| --- | --- | --- |
| Serves | Preparation Time | Cooking Time |
| 3 People | 10 Minutes | 16 Minutes |
Ingredients
1 1/2 cups green lentils
2 tbsp (tablespoons) apple cider vinegar
1 tbsp ghee
1 medium onion, finely chopped
2 bay leaves
3/4 cup celery leaves, peeled and chopped into 1/4-inch dice
3/4 cup carrots, peeled and chopped into 1/4-inch dice
1/2 pound parsnips, peeled and chopped into 1/4-inch dice
1 tsp (teaspoon) salt
1 1/2 cup vegetable stock
1 dried red chili pepper
unrefined extra virgin olive oil, to serve
balsamic vinegar, to serve
Method
Step 1
Pour the lentils into a large mixing bowl.
Step 2
Add warm water until you cover it by 2 inches and stir in vinegar.
Step 3
Cover the bowl with a kitchen towel.
Step 4
Leave it in a warm spot in your kitchen for 8 to 12 hours.
Step 5
Drain the lentils and rinse them well.
Step 6
Melt the ghee in a heavy-bottomed pot over medium heat.
Step 7
Toss the onions into the ghee, and cook them until fragrant and translucent.
Step 8
Add celery, carrots and parsnips.
Step 9
Sprinkle the vegetables with salt and cover the pot.
Step 10
Allow to sweat for 6 to 8 minutes, stirring occasionally.
Step 11
Stir in lentils, vegetable stock, chili pepper and bay leaves.
Step 12
Simmer, uncovered, for 30 to 35minutes until lentils are tender.
Step 13
Pluck out the chili pepper and bay leaves.
Step 14
Turn off the heat, and stir in mustard greens.
Step 15
Cover and allow the greens to wilt in the residual heat of the lentils for about 5 minutes.
Step 16
Serve hot with olive oil and balsamic vinegar.
Nutritional Information
Serving Size: 1 serving (370.5 g)
| | | | |
| --- | --- | --- | --- |
| Calories | 160 | Calories from Fat | 65 |
| Total Fat | 6 g 10% | Saturated Fat | 3.1g 50% |
| Trans Fat | 0.0 g | Cholesterol | 1.1 mg 0.5% |
| Sodium | 560 mg 23% | Potassium | 800 mg 23% |
| Total Carbohydrate | 25.3 g 8% | Dietary Fiber | 10.3 g 41% |
| Sugars | 8.0 g | Protein | 7.3 g |
| Vitamin A | 146% | Vitamin C | 50% |
| Calcium | 8% | Iron | 13% |
* Based on a 2000 calorie diet