Carrot puree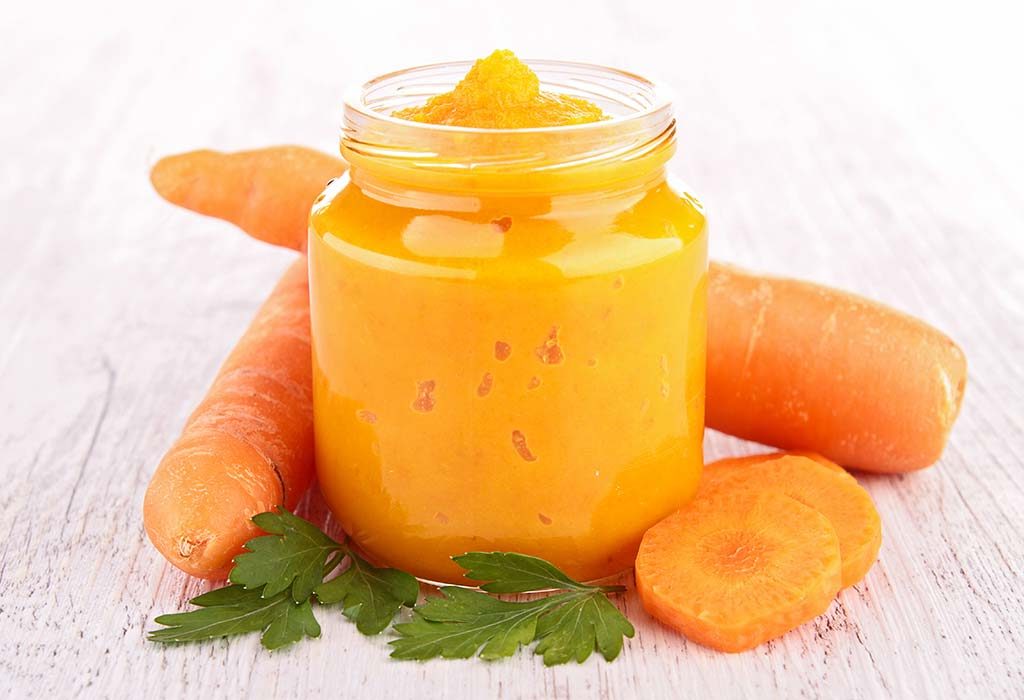 In this Article
This root vegetable is known for being rich in the antioxidant nutrient beta-carotene and is, therefore, good for your kid's eyes. It's crunchy, easy to pack, easy to carry, however, needs to be boiled and pureed before giving it to your bub. Cook them sufficiently so that they are soft enough to make a smooth puree.
| | | |
| --- | --- | --- |
| Serves | Preparation Time | Cooking Time |
| 1 People | 5 Minutes | 15 Minutes |
Ingredients
1 medium carrot, peeled and chopped.
Method
Step 1
Peel and chop the carrot.
Step 2
Put into a steamer set over boiling water. Cook for 15-20 minutes until tender.
Step 3
Drain the carrots, allow to cool and place in a blender.
Step 4
Add some of the water from the bottom of the steamer.
Step 5
Puree until it becomes very smooth. Spoon it in a baby cup.
Step 6
Serve it lukewarm. You can freeze the remainder in an ice cube tray or small plastic containers.
Nutritional Information
Serving Size 1 medium (61 g)
Calories
25
Calories from Fat
0
Total Fat
0g 0%
Saturated Fat
0g 0%
Polyunsaturated Fat
0g
Monounsaturated Fat
0g
Cholesterol
0mg 0%
Sodium
42mg 2%
Potassium
195mg 6%
Carbohydrates
6g 2%
Dietary Fiber
1.5g 6%
Sugars
3g
Protein
0.5g
Vitamin A
204%
Vitamin C
6%
Calcium
2%
Iron
1%
*Based on a 2000 calorie diet