Guava Mint Smoothie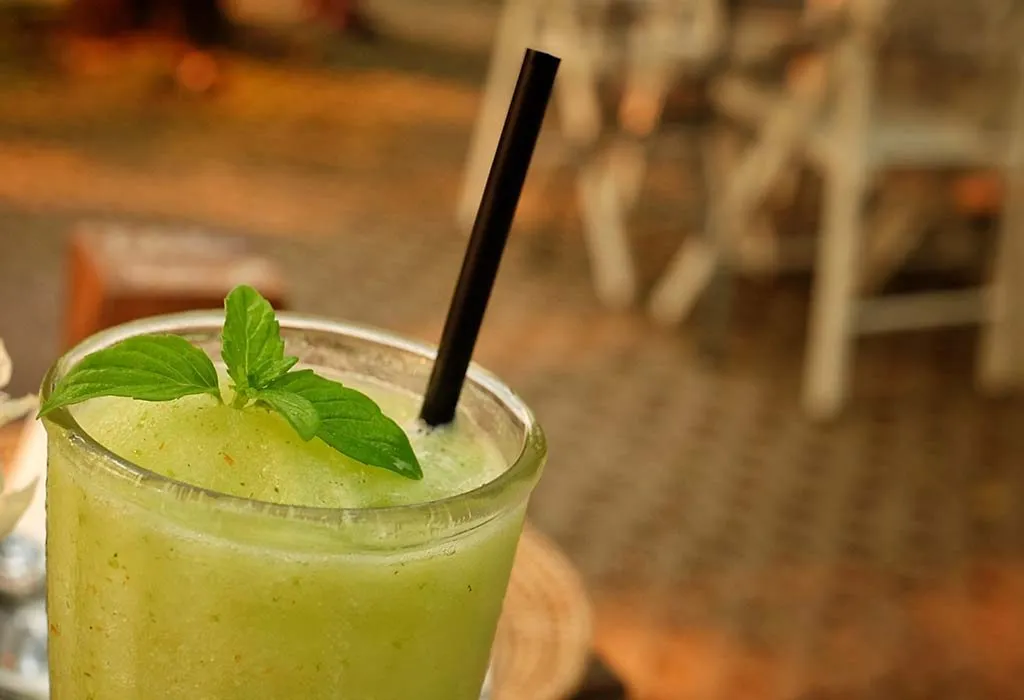 In this Article
If you feel that you have over indulged yourself or your kids over the weekend outing, then use this smoothie to restore a bit of balance. Besides being delicious, it is very cooling and revitalizing. Both the main ingredients, namely guava and mint, are good for your gut. Make the smoothie more appealing by adding a scoop of your kid's favourite ice cream. There you have it, a perfect summer cooler ready in less than 10 mins.
| | | |
| --- | --- | --- |
| Serves | Preparation Time | Cooking Time |
| 8 People | 10-15 Minutes | 00 Minutes |
Ingredients
3 guavas (green or pink optional)
1 cup mint leaves
2 scoops vanilla ice cream
4 tbsp sugar
A pinch of salt
500 ml cold water
Method
Step 1
Peel and chop guava into pieces.
Step 2
In a juicer, add guava pieces, mint leaves, ice cream, water, sugar and salt.
Step 3
Pulse for 30 seconds.
Step 4
Seive the above mixture to remove the seeds. Pour in a glass and garnish with mint leaves. Serve chilled.
Nutritional Information
| | |
| --- | --- |
| Calories | 404 K cal |
| Proteins | 4.9 g |
| Fat | 3.2 g |
| Carbohydrates | 0 mg |
| Cholesterol | 188 mg |
| Sodium | 1544 mg |
| Potassium | 94.3 g |