Basil Pesto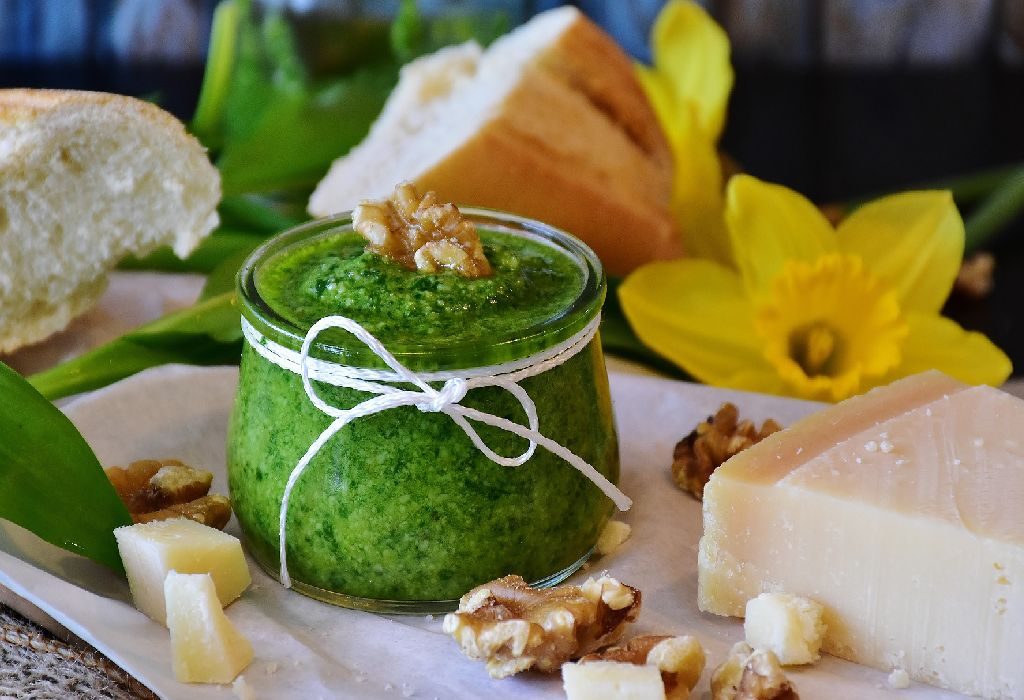 In this Article
This dish can be made using the ingredients easily available in your kitchen. All you need is a blender. Just drop in the ingredients and there you have it… an Italian classic accompaniment, bursting with fresh herby flavor. Toss your pasta with this pesto, dollop the potatoes, or apply it on the sandwich or a cracker; a perfect alternative for the regular green chutney is what it is.
| | | |
| --- | --- | --- |
| Serves | Preparation Time | Cooking Time |
| 6 People | 10-15 Minutes | 10-15 Minutes |
Ingredients
2 cups fresh basil leaves
1/2 cup freshly grated Parmesan or cheddar cheese
1/2 cup extra virgin olive oil
1/3 cup walnuts
3 garlic cloves, minced
Salt and freshly ground black pepper to taste
Method
Step 1
Take the bowl of a food processor, and put the basil leaves and walnuts into it. Pulse a few times. Add the garlic, cheese and pulse again.
Step 2
Keep scraping the sides of the food processor with a rubber spatula.
Step 3
While the food processor is running, add a steady and constant stream of olive oil. This process has to be done slowly as it will help to emulsify and keep the olive oil from separating from the emulsification.
Step 4
Occasionally, keep scraping off the sides of the food processor.
Step 5
Add some salt and pepper and serve it in an airtight container.
Step 6
This pesto can be served as an accompaniment with pasta, or rice.
Nutritional Information
| | |
| --- | --- |
| Calories | 682 Kcal |
| Proteins | 42.5 g |
| Total Fat | 34.8 g |
| Total Carbohydrates | 54.4 g |
| Cholesterol | 168 mg |
| Sodium | 1436 mg |
| Potassium | 822 mg |