Rangoli Slush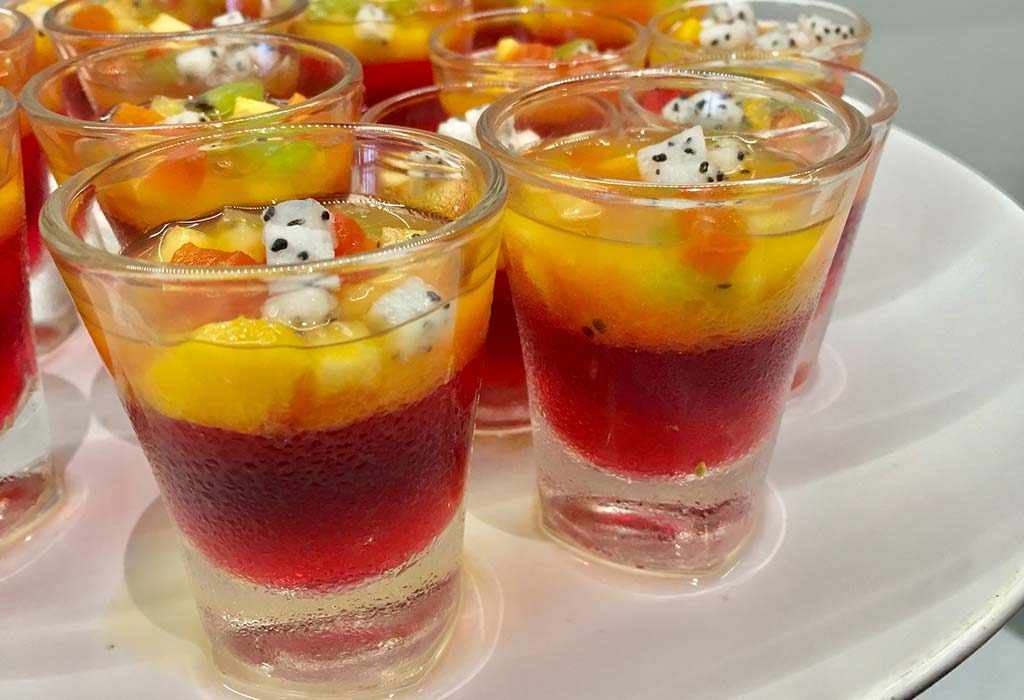 In this Article
Slushes are among the things kids love these days. When they spot a slush dispenser in shopping malls, they can be quite adamant about having one. But, often the serving size is so huge that, as a parent you are likely to get worried about their sugar intake. The next best thing you can do is create it at home and serve in small glasses. Stunning to look at, fun to make, you will be surprised how easy it is to create it at home.
| | | |
| --- | --- | --- |
| Serves | Preparation Time | Cooking Time |
| 3 People | 5-10 Minutes | 00 Minutes |
Ingredients
2 cups crushed ice
3 tbsp blue curacao syrup
3 tbsp strawberry syrup
3 tbsp orange syrup
Method
Step 1
In order to make crushed ice at home, wrap 2 cups of ice cubes in a clean muslin cloth. Beat it with a pestle, so that the ice breaks into small pieces. Now immediately put the broken ice cubes into a mixer jar and give it a quick whizz.
Step 2
If you feel the ice is melting, add the ice crystals in a large bowl and keep it in the freezer for 15 minutes before moving ahead with the rest of the process.
Step 3
Get your syrups and 3 serving glasses ready. Take the ice bowl out of the freezer. Fill one third of the glasses with the ice crystals and drizzle the blue curacao syrup equally into each. Stir it for a few second. Add another layer of ice crystals and drizzle the strawberry syrup. Repeat the process and top it up with orange syrup.
Step 4
Serve immediately. Enjoy!
Nutritional Information
| | |
| --- | --- |
| Calories | 158 K cal |
| Proteins | 0 g |
| Total Fat | 0 g |
| Total Carbohydrates | 39.0 g |
| Cholesterol | 0 mg |
| Sodium | 0 mg |
| Potassium | 0 mg |
Tip: If you have different colour fruit syrup, you can even try making a rainbow slush.