Fried Rice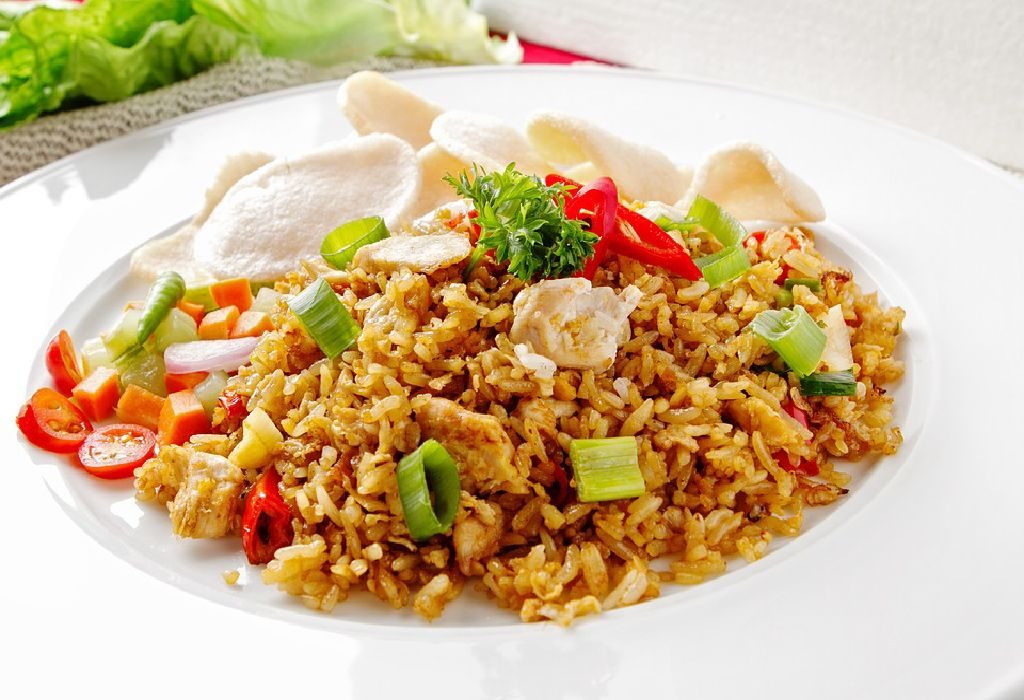 In this Article
Steamed rice stir-fried in a wok with some crunchy vegetables make for a delicious treat on a lazy weekend. It also comes to your rescue when don't have the energy and the patience to conjure up an elaborate meal. Make your version a non-veg one by simply adding eggs or minced chicken or mutton to it.
| | | |
| --- | --- | --- |
| Serves | Preparation Time | Cooking Time |
| 4 People | 15-20 Minutes | 10-15 Minutes |
Ingredients
4 tsp oil
1 cup spring onions, diced
3 cloves garlic, finely chopped
½ cup corn
½ cup peas
½ cup carrots
4 cups cooked long-grain rice
Salt and pepper to taste
Method
Step 1
Cook rice and let it cool. Once cooled, fluff it with a fork and add a bit of salt and pepper to it. Keep aside.
Step 2
Heat a teaspoon of oil in a heavy-bottom skillet over medium-high heat.
Step 3
Add chopped garlic and spring onions to the pan and saute for 3-4 mins.
Step 4
Next, add all the vegetables. Cook until they looked slightly cooked i.e. for a minute or two. Overcooking should be avoided. The veggies should retain its crispiness. Once done, transfer the contents of the skillet to a large bowl.
Step 5
Return the same pan to the heat and add a spoonful of oil. Add the fluffed rice and season with salt and pepper. Break up clumps if any. Stir-fry properly such that the rice grains get coated with oil.
Step 6
Transfer the veggies to the rice in the pan and stir them properly. This process should be done on highest possible heat, otherwise the moisture from the veggies will make the rice soggy.
Step 7
Check for seasoning, add salt and pepper if necessary.
Step 8
Serve hot.
Nutritional Information
| | |
| --- | --- |
| Calories | 763 K cal |
| Proteins | 15.4 g |
| Fats | 6.0 g |
| Carbohydrates | 158.2 |
| Cholesterol | 3 mg |
| Sodium | 24 mg |
| Potassium | 424 mg |