32 Best Secret Santa Gift Ideas for Family and Friends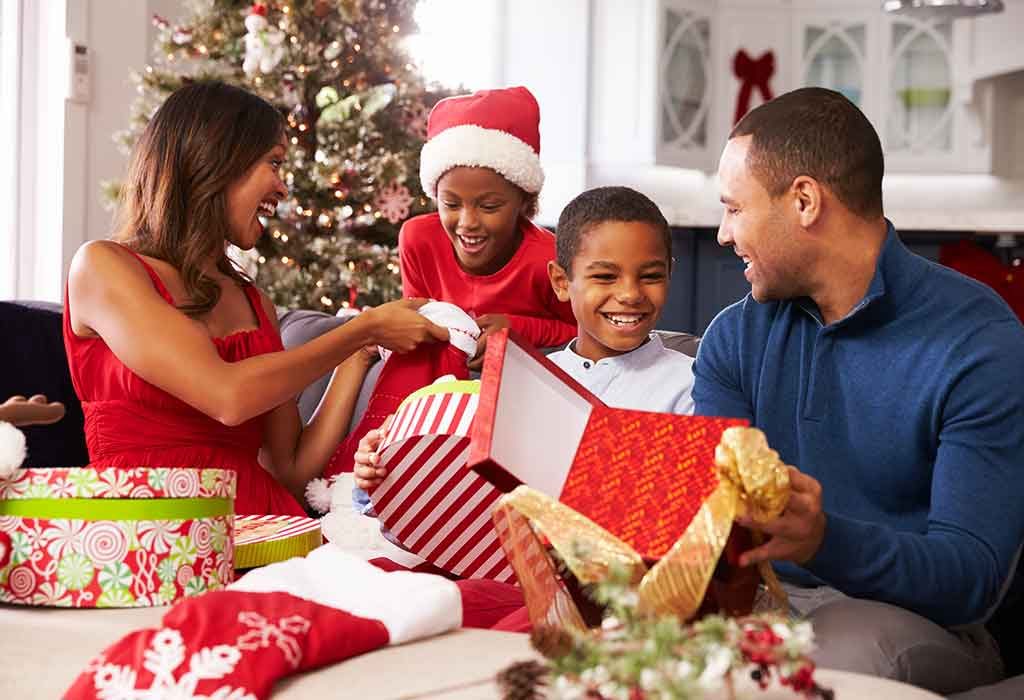 Everyone looks forward to the holidays. There is a festive feel to everything. Delicious food, fun gatherings with friends and family and many gifts to look forward to. It has become a holiday tradition to play Secret Santa. Whether at school, university or at work, this fun game makes everyone feel involved and it also gives people an opportunity to get to know one another a lot better.
Amazing Gifts to Give This Christmas While Playing Secret Santa
If you need some inspiration for great secret Santa gifts, here are some to consider:
1. Box of Fancy Chocolates
If your recipient has a known sweet tooth, this one is going to be the ideal present. Who doesn't love chocolates? If you really want to make it special, you can always look out for festive-themed chocolates.
2. Scented Candle
This is another classic gift, but one that makes sense when you are unsure of what to get. Nobody will refuse a scented candle. It is just one of those things you can never go wrong with.
3. Planner
If you need to get a gift for someone who always seems to have a lot going on, a planner is a great pick. It shows you care because it is a tool that can help the recipient to be more organised and keep a track of everything.
4. Set of Teas
If your recipient is a tea lover, this is the ultimate gift. Gift a box of tea that offers different flavours to try out. It will make the morning cup of tea a lot more interesting every day.
5. Skincare Kit
Whether you choose to go with a body skincare set or a face skincare set, it is a gift that will be appreciated and used well. Just make sure that your recipient doesn't have any dermatological needs before you gift this so your effort is not in vain.
6. Set of Succulents
So, your recipient wants to have some plants but somehow manages to forget to water them daily. In that case, succulents are the best gift! These hardy plants are the perfect choice for any novice gardener. They don't require much care apart from occasional watering and a location that offers them the correct amount of sunlight.
7. Tie-Dye Kit
For the creative kids out there, this gift is perfect. A tie-dye set will help them unleash their creativity and brighten up some boring old clothes. Not to mention, it will keep them busy and productive.
8. Comfy Home Slippers
If your friend is a homebody and loves to stay home, this is a great option. A pair of comfortable and soft home slippers will make their home days easier on the feet. There are many that have funny quotes if you want to make it a funny secret Santa gift.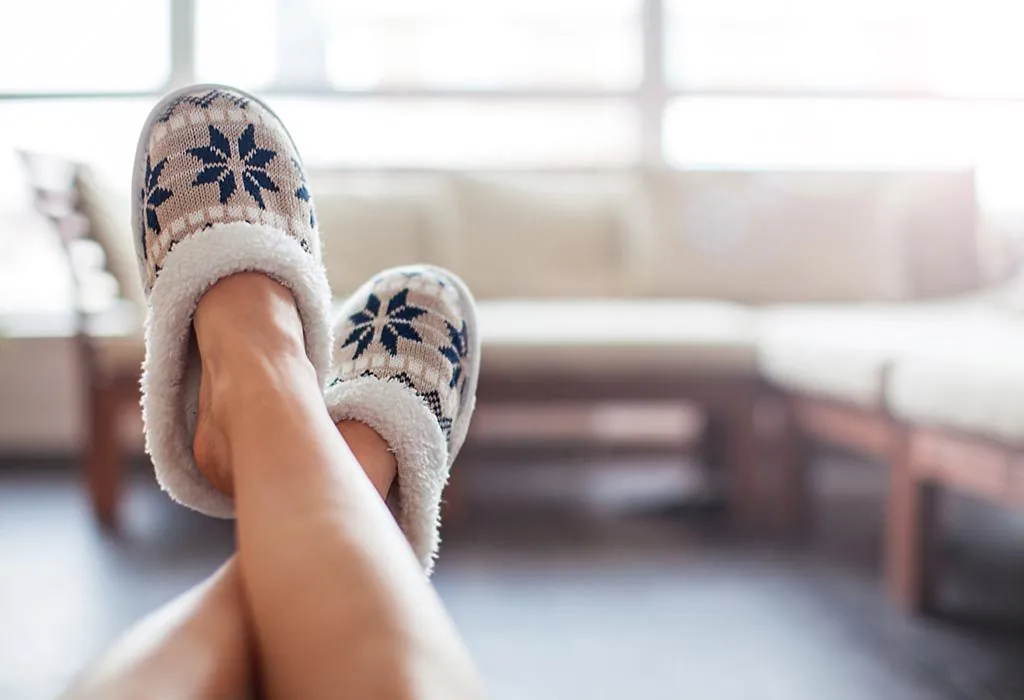 9. French Press
Coffee lovers are going to love this gift. You can buy a smaller size one that is perfect to carry to the office. This way, your recipient can great coffee to sip on at work. Serious coffee lovers will appreciate this gift.
10. Charging Hub
In this day and age, our cell phones are an essential part of daily life. But what good are they if the battery keeps dying? With a neat looking charging hub, people will be able to charge their phone in style. If you are wondering about the best secret Santa gifts for guys and girls who use their electronics a lot, this one will be a good one.
11. Travel Tumbler
If you know someone who is always late and stopping for a "to-go" drink from baristas, this is the perfect option. It is a good way to reduce waste.
12. Set of Neutral Nail Polish
Nail polish is a great option for those who love to take care of their nails. It is easy enough to spot someone who would appreciate this gift. If your recipient is always sporting a fresh coat of polish, this gift will not be in vain. Don't worry about matching colours to skin tones. Just opt for the neutral shades and you are all set.
13. White Ceramic Vase
You can get a smaller size so that your recipient can decorate a desk or table with. Not only do fresh flowers look great, but dried flowers will also look stunning in a white vase. It will add charm to any table top.
14. Bath Bombs
Who doesn't love a hot bath at the end of a tiring day? So long as your recipient has a bath tub, this is going to be a lovely gift to give.
15. Leather Bound Vintage Journal
If your recipient loves writing, a journal is a great gift. Get a lovely vintage looking journal with blank pages. This way, writing as well as sketching is possible.
16. Crochet Kit
Developing skills is crucial, but sometimes people need motivation. If you have noticed that your recipient loves to get creative, a crochet kit is wonderful.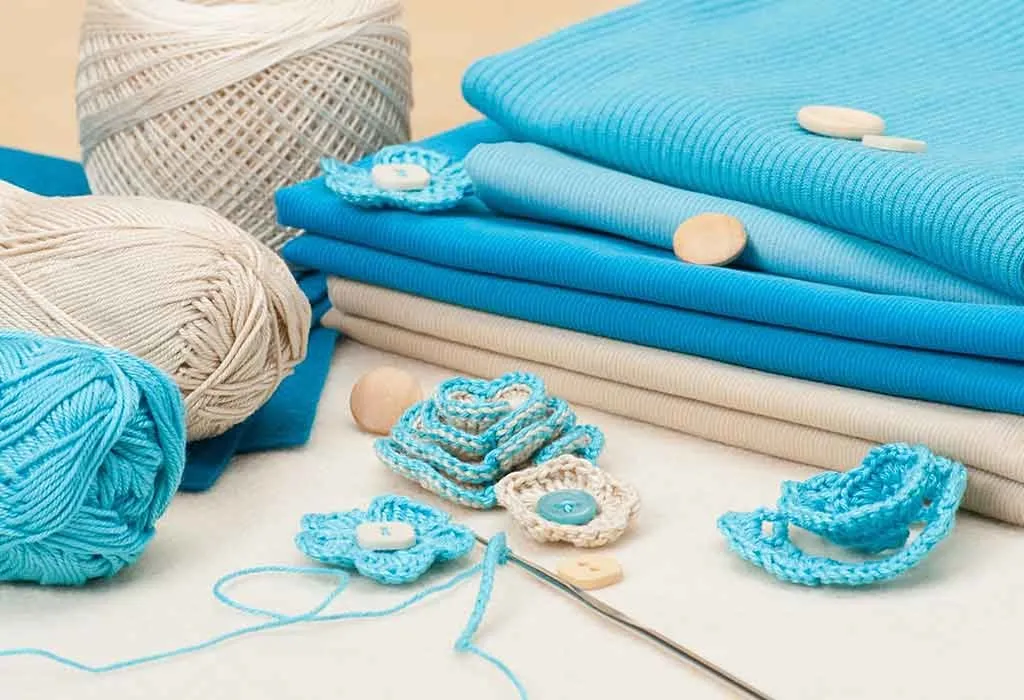 17. Personalised Tote Bag
There are many things this eco-friendly bag can be used for. It can be used for grocery shopping and so much more.
18. Reed Diffuser Set
Every home will benefit from a Reed Diffuser Set. There are many different scents to choose from, so you will be giving a treat to the eyes and nose with this gift.
19. Charming Ankle Weights
Everyone knows a fitness buff, so if you have picked one as your recipient for Secret Santa, you can go with a pair of charming ankle or wrist weights to make work outs more challenging.
20. Wax Warmers
This is another way to add some lovely aromas to the home. Wax warmers come in electrical and traditional styles, so you have different options to choose from.
21. Wooden Display Trays
If you know a budding home cook who loves to photograph and showcase food on social media, a couple of wooden trays of different shapes and sizes will add charm to the aesthetic.
22. Cocktail Kit
For a twist on DIY secret Santa gifts, get something that the recipient will need to DIY. For those who love to drink cocktails, a kit that contains flavourings, bitters and perhaps a couple of mixing tools will be a great gift to make their own cocktails.
23. Cool Night Light
Some kids are uncomfortable sleeping in the dark. If your recipient is one of them, a cool night light like a lava lamp or a moon lamp will be a useful gift.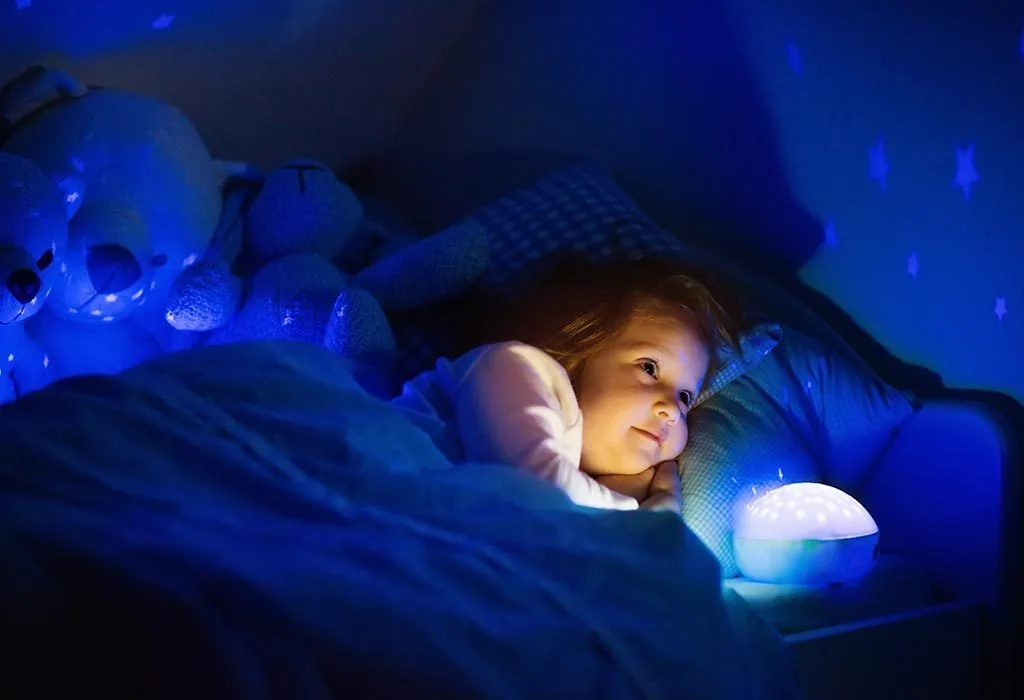 24. Kids Recipe Book
There is no reason children cannot be efficient in the kitchen. All they need is passion. If your recipient is a child who loves to help mom out in the kitchen, this will be the perfect gift to help burn the spark of passion into a fire.
25. Playdough
This is a good choice if you are looking for secret Santa gifts for kids. For children who are in the stage of life where they are trying to get creative, play dough is a great gift! There are many things they can learn from it.
26. Beard Grooming Kit
One of the unique secret Santa gifts for men is a beard grooming kit that has everything. Right from beard oils, wax to brushes and combs, the bearded recipient of your Secret Santa gift will love it!
27. Silicone Brush Cleaner
This is one of the best secret Santa gifts for girls who are just starting to wear makeup, this silicone brush cleaner is a great gift to help them keep their makeup brushes clean and hygienic.
28. Sheet Mask Set
There is nothing more relaxing than to end your day with a skincare routine and a sheet mask to hydrate the skin. If you have a mother you want to pamper, this is a great gift to help her unwind at the end of the day. It is one of the best secret Santa gifts for a mom.
29. A Uniquely Shaped Mug
For the tea or coffee lover, this is another great gift. There is nothing cuter than drinking your favourite hot beverage out of a cup shaped like a cat, a sloth or something else they love. So, if you are looking for cute secret Santa gift ideas for friends, this is it.
30. Festive Sleeping Socks
When winter sets in, sleeping socks become essential. Gifting a pair of cute and cosy sleeping socks is a thoughtful gift. This is one of the best unisex secret Santa gifts that you can give to anyone you get as a recipient.
31. Trendy Water Bottle
Water is essential, and everybody keeps a water bottle with them while travelling and even keeps it on their desks. This Christmas, you can give your friend or colleague a trendy water bottle with unique features like eco-friendly, BPA free, bottle with a time marker, an added travel cup, etc.
32. A Nice Pair of Earrings
If you have a friend or a colleague who just loves to stock different earrings, then this is the perfect gift idea for this Christmas. Since you know, what type and style of earrings your friends wear, it will be easier to find that perfect pair or pairs. There's no harm in gifting in loads!
Good Secret Santa gifts are not difficult to come up with if you put in a little effort to understand the person you are shopping for. Once you know what you want to get, it is simply a matter of finding one that suits your budget. The season is about giving, but in this way, it can also bring people closer together.
Also Read:
Gifts Everyone in Your Family Will Adore
Christmas Gift Ideas for Everyone
Amazing Christmas Gift Ideas for Children