25 Best Places To Travel With Infant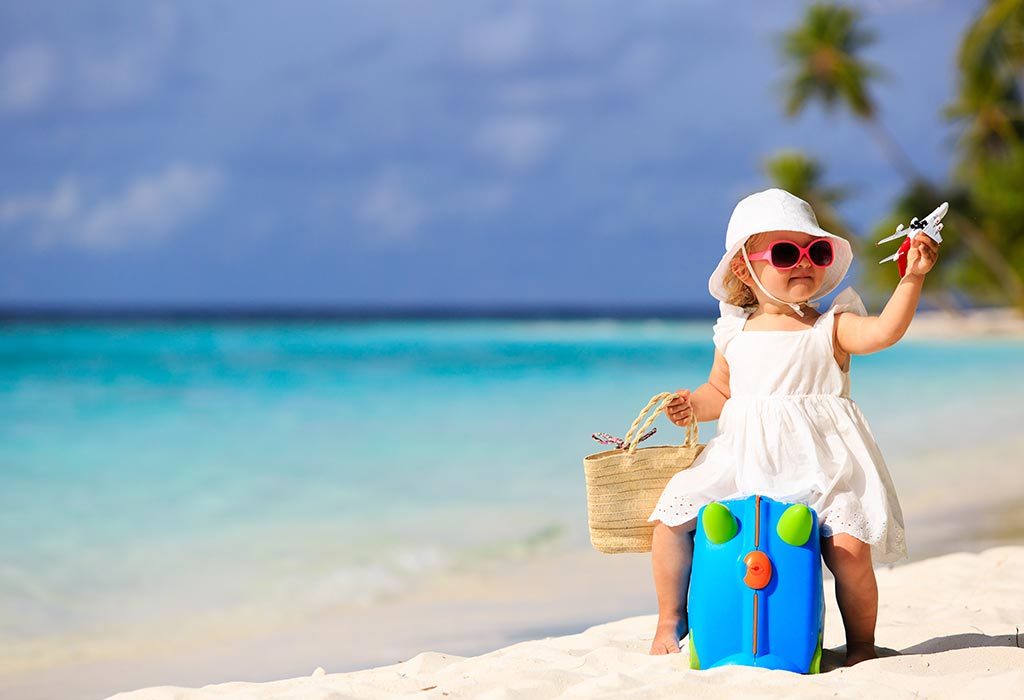 For people who like to travel, there is nothing that can stop them from travelling. However, with the advent of a baby, things may not be the same as before, and travelling may be one of them. If you are newbie parents and you love to travel, this article is just for you! So, get over your jitters and worries and plan a holiday with your little munchkin, because babies are some of the best travel buddies.
If you are thinking that we are kidding, we are definitely not! Just ponder over this – babies can nap anywhere anytime, they love to be in the company of their mom and dad, they mostly require breastfeeding and various such things that you can easily manage! The only catch is to choose the right travelling destination, and for that, we are here to guide you. So, before you pack your bags, read this post and know some of the best holiday destinations where you can go with your little bundle of joy!
Best Places to Travel With Infant in India
India is a land of diverse cultures. The people here are extremely warm and humble, and therefore, no matter where you travel with your baby, you will feel welcomed. Here are some of our travel recommendations or the places in India that you can travel with your little one:
1. Goa
One of the most preferred Indian holiday destinations by the tourists all over the world is Goa. The pristine beaches, the scenic beauty, the vibrant culture and, above all, such a hospitable and warm local population makes it nothing but the best. Whenever you visit this colourful beach state, it feels as if you belong here and it is an extension of your home. Most hotels, resorts and B&Bs are infant friendly. Though there are a number of adventure sports, water sports and other thrilling activities that one can undertake, however, even if you spend your entire vacation basking under the sun and near a warm sandy beach, you will have a gala time. If a romantic evening with your spouse is on your mind, you can find ample babysitting services too.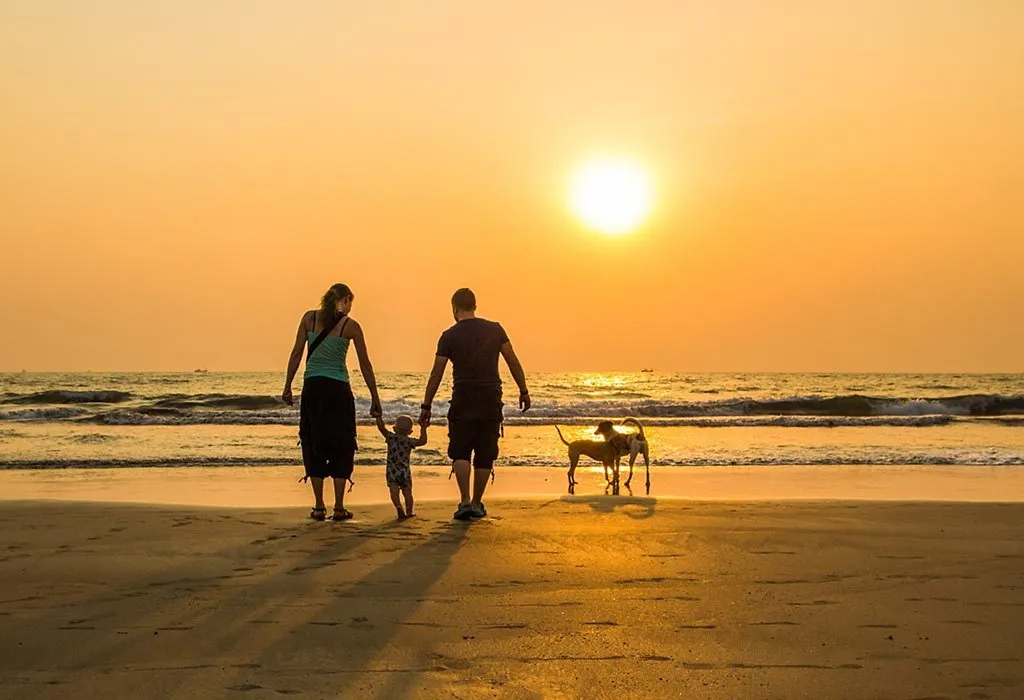 2. Jaisalmer
The golden city of Rajasthan is famous for its sand dunes and desert festivals. This laid back city is a treat for the eyes, in every true sense. The beautiful and magnificent architecture of the fort and other ancient buildings is praise-worthy. The local cuisine is something that you cannot give a miss. This desert city is infant friendly in every possible way that you can think of. All tourists places can be reached by four-wheelers or camel carts; you can take your pick. You can even plan a stay at any of the desert camps, which is an experience in itself; and these are infant-safe options too.
3. Munnar
This splendid hill city of Kerala is famous for its tea gardens and breathtakingly beautiful scenic beauty. You have to be in this place to believe how beautiful this city is. The weather is usually pleasant throughout the year; however, one must avoid the rainy season when travelling with an infant. Nature walk in Rajamalai National Park to see the endangered Nilgiri Thar can become one of the best experiences of your trip. There are ample places where you can go for a picnic and spend the entire day in the calm and serene surroundings.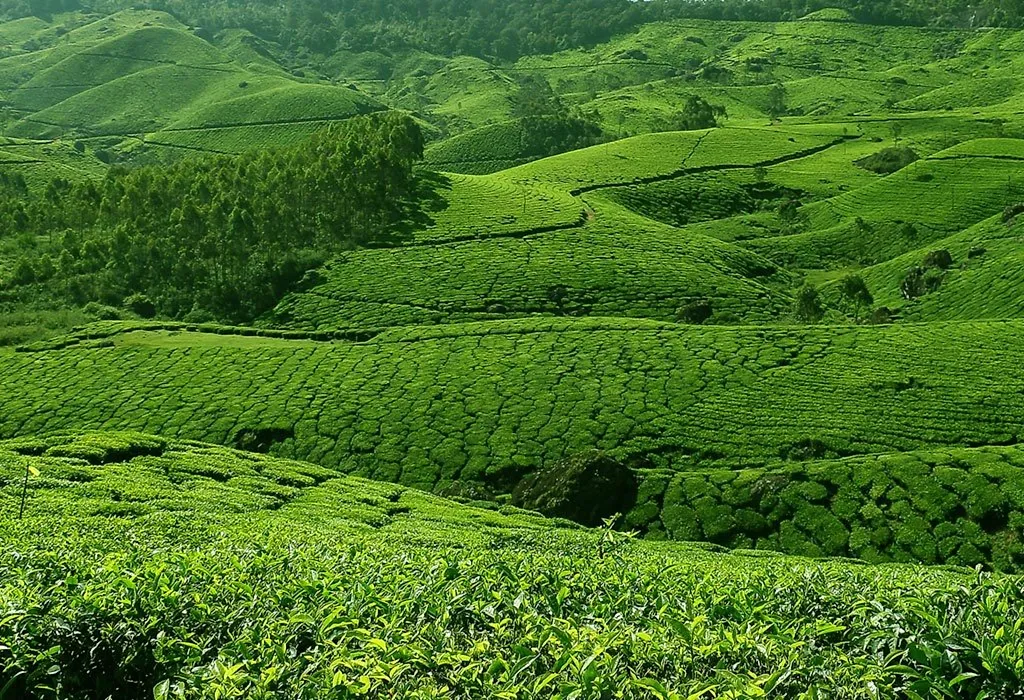 4. Kasauli
Kasauli is one of the most underrated but amongst the most scenic hill stations of Himachal Pradesh. This city was once a British Cantonment, and the reflections of that era are still visible in the architecture of various buildings and clubs around the city. This small city has nothing much to offer; however, it is sheer bliss to be there. Just spend a few days in this scenic city and feel fresh and rejuvenated. If you are looking for calm and serene places to visit with your baby – away from the maddening ruckus of the usual city life – Kasauli is one place you must visit.
5. Udaipur
Another beautiful city of Rajasthan has a lot to offer to people travelling with babies. The best thing about this city of the lakes is its weather, even during the hot summer months this city is breezy and comfortable. The grandeur of this city can be experienced through its forts and museums, and travelling from one corner to the other is very convenient. Do take a boat ride to Jag Mandir, one of the spectacular palaces built on an island in the lake Pichola. If you wish to splurge, do experience fine dining at Taj Lake Palace. Also, this is one of the best places to visit in December with a baby.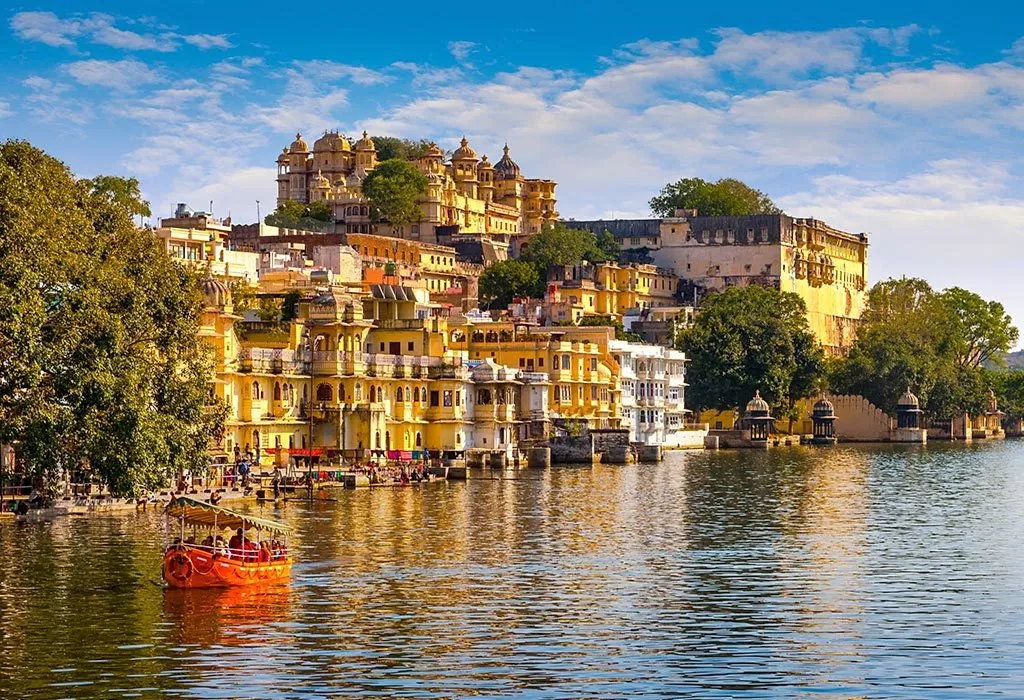 6. Puducherry
This charming French town on the east coast of India is a great destination for families who want to experience a slice of European culture. You can take a leisurely stroll through the French Quarter, relax on the serene beaches, or enjoy some delicious French cuisine. Visit the famous Aurobindo Ashram and immerse yourself in the tranquil atmosphere, or take a stroll along the Promenade Beach at sunset. The town also has plenty of options for local shopping, so you can take home some souvenirs for your little one.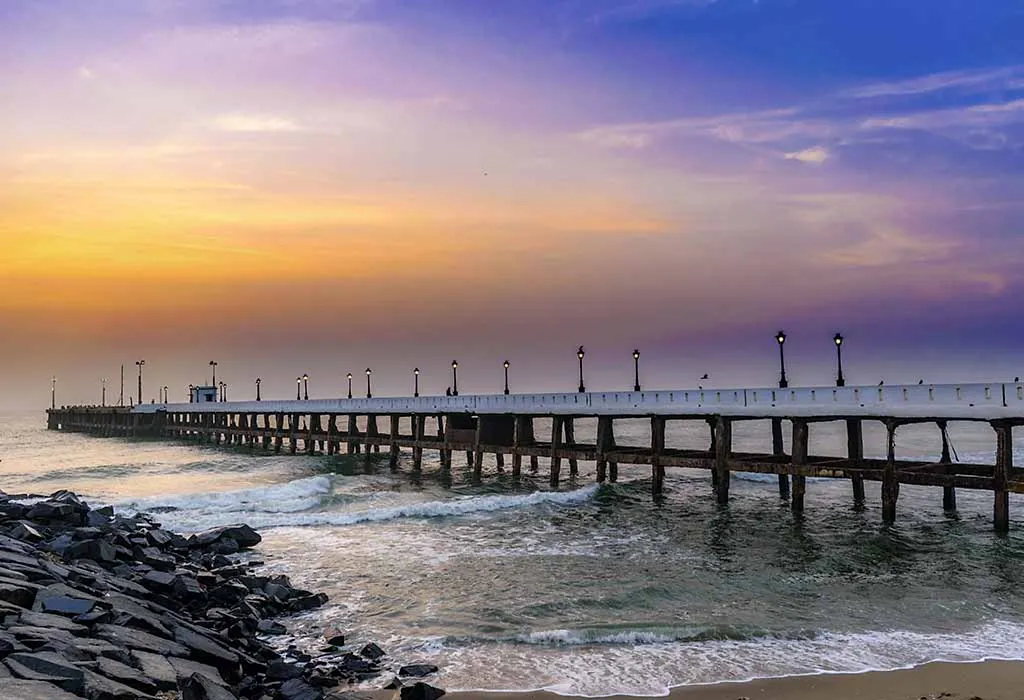 7. Rishikesh
Known as the "Yoga Capital of the World", Rishikesh in Uttarakhand is a great destination for families who want to relax and unwind. You can take your infant for a dip in the Ganges River, attend a yoga class, or visit the iconic Beatles Ashram. The town also offers plenty of options for delicious vegetarian cuisine. Take a dip in the famous Neer Garh waterfall with your infant, or go on a scenic river rafting adventure.
8. Mahabhleshwar
Nestled in the Western Ghats, Mahabaleshwar in Maharashtra is a picturesque hill station that offers a refreshing break from the city. You can take your infant for a relaxing stroll in the scenic strawberry fields or enjoy a picnic by the tranquil Venna Lake. The town also has plenty of options for local shopping and dining. For a unique experience, visit the famous Mapro Garden and try their delicious strawberry-based products.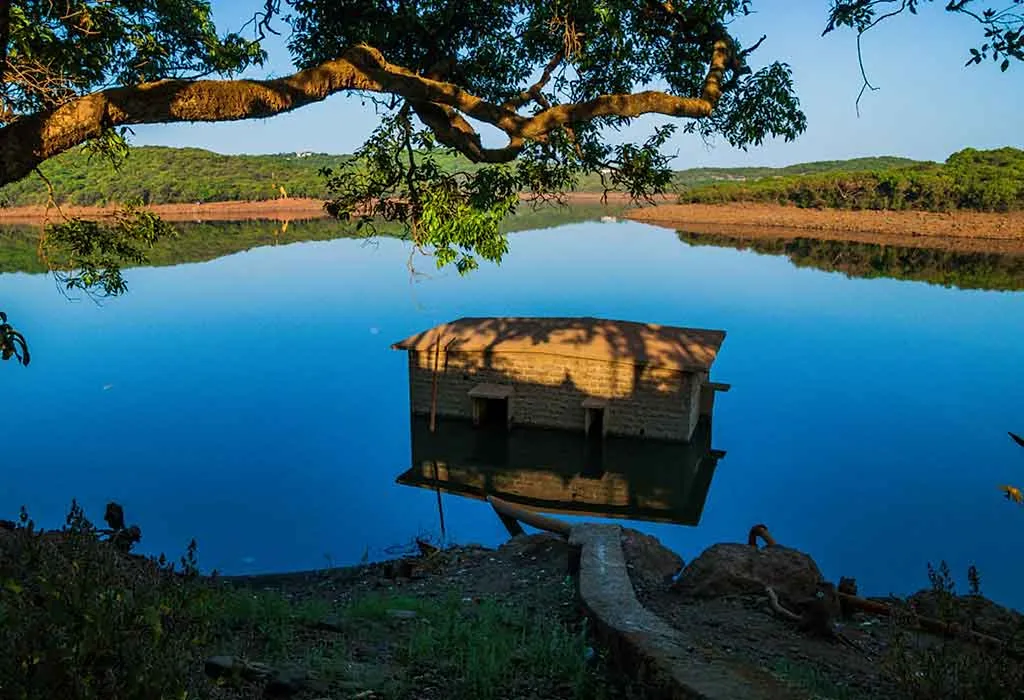 9. Darjeeling
Darjeeling is a charming hill station in West Bengal, perfect for families with infants who want to take a break from the hustle and bustle of the city. Take your little one for a ride on the famous Darjeeling Himalayan Railway, and enjoy the scenic views of the mountains and valleys.
For a unique experience, visit the Darjeeling Zoo, which is home to rare animals like the Red Panda and the Snow Leopard. Take a relaxing stroll through the lush tea gardens, and sample some of the world-famous Darjeeling tea.
For a truly magical experience, take a hot air balloon ride over the scenic town, and watch the breathtaking views from above. With its cool and crisp mountain air, serene surroundings, and plenty of activities for both parents and infants, Darjeeling is a must-visit destination for families traveling with little ones.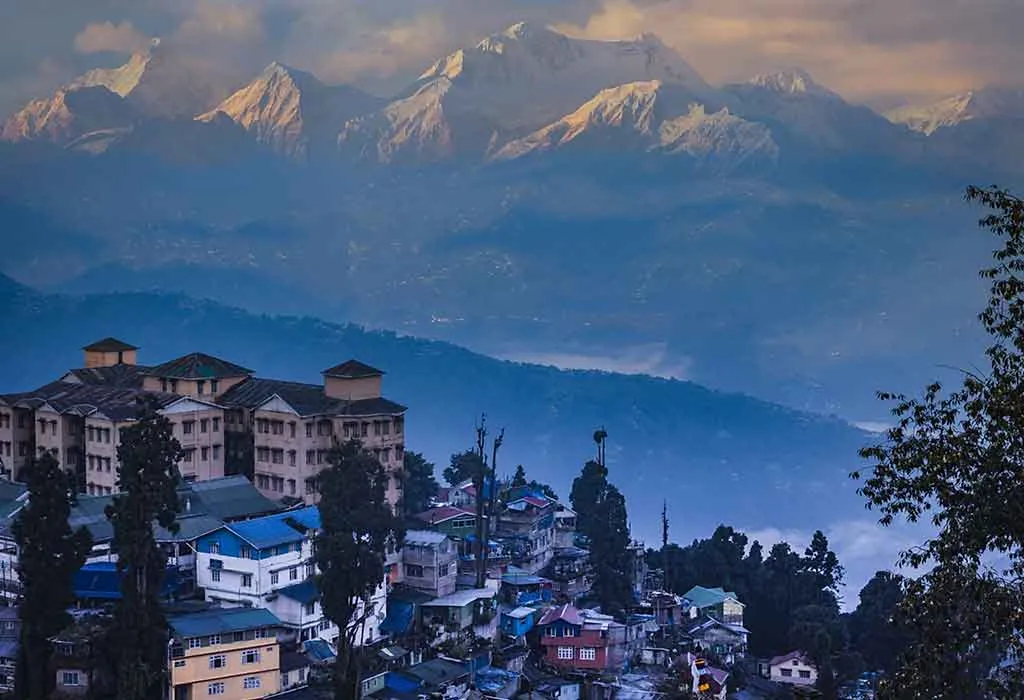 10. Ooty
Tamil Nadu that's perfect for families with infants. Take a ride on the famous Nilgiri Mountain Railway, which offers breathtaking views of the picturesque surroundings. You can also visit the beautiful botanical gardens, which are home to exotic plants and trees, or go boating on the serene Ooty Lake.
For a unique experience, visit the nearby tea estates, where you can learn about the tea-making process and sample some delicious local tea. Take your little one for a fun-filled day at the nearby amusement park or enjoy a relaxing picnic by the cascading waterfalls. The town also offers plenty of options for local shopping and dining, so you can take home some souvenirs and try some delicious local cuisine.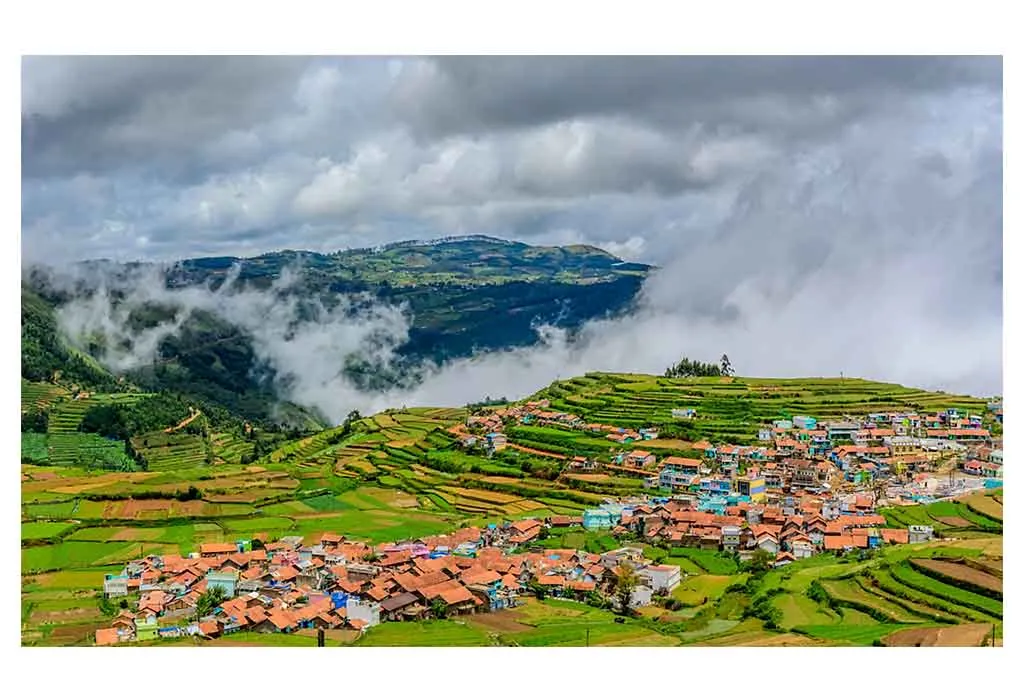 Best Places to Travel With Baby Across the World
Undoubtedly, India is one of the best travel destinations in the world; however, if you wish to venture out to other countries of the world, worry no more as here we have some suggestions for you:
1. Japan
If you are thinking of someplace nice and clean to travel with your baby in the Asian continent, well, the first place that comes to our mind is Japan. This hi-tech country offers a comfortable and convenient travel experience, especially for a couple travelling with infants or babies. This is a super clean country, and it's so clean that you literally won't find trash anywhere! There are many baby cafes, which are ideal for meeting your baby's basic necessities. Also, most of the tourist places and supermarkets have nursing rooms, where you can easily nurse your baby. We suggest that you opt for B&Bs instead of budget hotels.
2. Tuscany, Italy
Yes, this is one of the most sought after places for a destination wedding or high-profile weddings, but it is also one of the best places to travel with a baby in Europe. Italian people are very humble, and they usually go out of their way to help the people who are travelling with babies or small children. There are ample small towns in Tuscany, and if you wish to avoid crowded places, we suggest that you visit this town – believe us, they all are equally beautiful. Do not miss the Leaning Tower Of Pisa, Sant 'Andrea on Elba Island, and The Boboli Garden as these are some must-visit places. We suggest that you make your booking well in advance to avoid any inconvenience.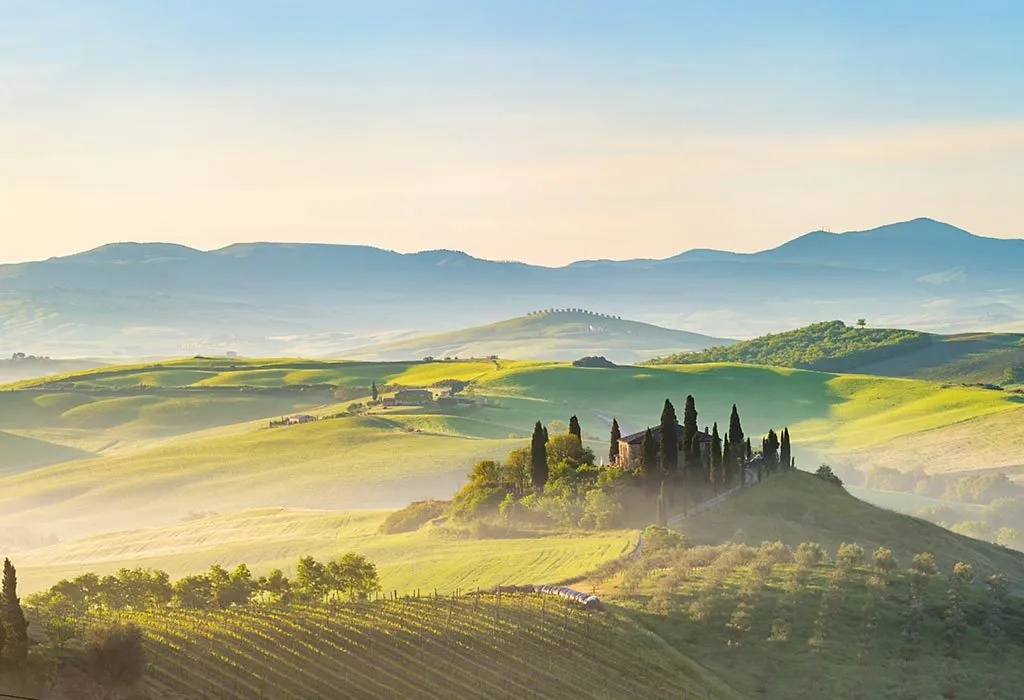 3. Bali, Indonesia
Bali is a great place to be with your little munchkin. If you and your partner need some alone time, hiring a part-time nanny or babysitter is very affordable. You can also rent baby gear such as a baby sling, baby carriers, strollers etc., in case you forget to carry your own. Most hotels in this country are baby-friendly and may offer the services of baby cots, high chairs, etc. Make sure you mention the requirements to your hotel while making the booking. We suggest travelling to Legian, Ubud, Canggu, Nusa Lembongan or Jimbaran for the more baby-friendly options. Bali is full of beaches; do not forget to carry beach essentials for your baby too.
4. Chicago, Illinois
If you are looking for vacation options in the USA, well, hands down one of the best places to travel with a baby in the US in Chicago. You can choose from many sight-seeing options as most of them are baby friendly. Most museums such as The Museum of Contemporary Art, The Art Institute Of Chicago, The Field Museum, etc. offer free stroller rides for babies. Navy Pier and Shedd Aquarium are other options that you may like to include in your tour.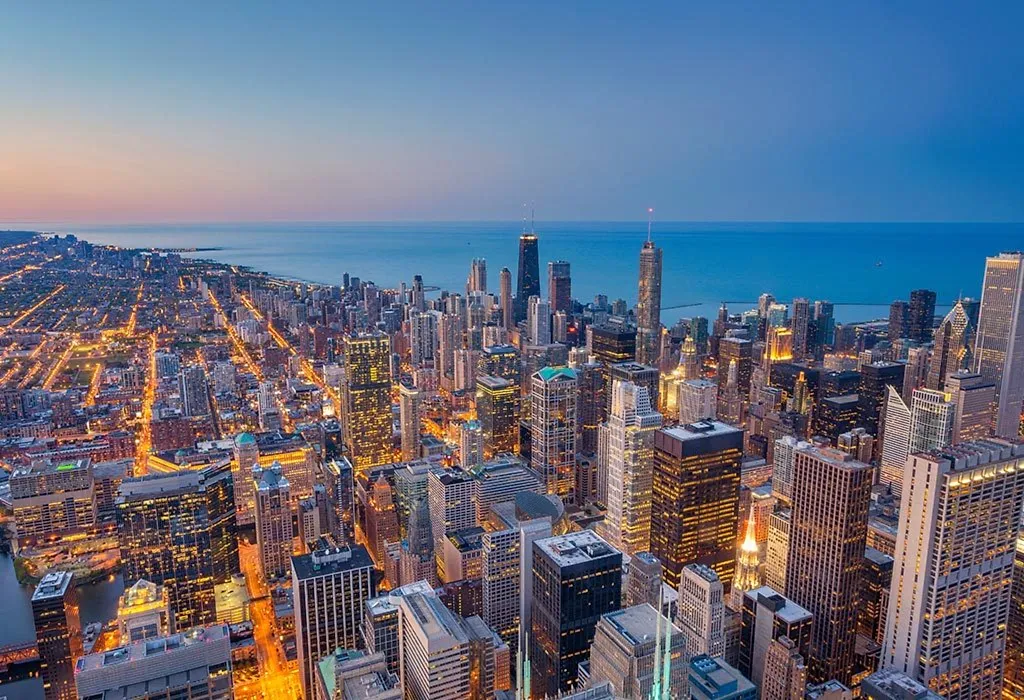 5. London, United Kingdom
London is another beautiful European country that has much to offer to parents who are travelling with their little one. Most tourist places here are accessible via local transport or by foot. You can take your baby's stroller anywhere, and that is one of the best aspects of this city when you are travelling with a baby. There are many nursing and changing facilities available at almost all public locations, which are easily accessible too. You can also nurse in public as it is the usual norm and accepted in the society.
6. Greece
Greece is one of the most beautiful and scenic places in Europe; however, we suggest that when you are travelling with your infant, you should plan for Athens and Rhode Island instead for opting for cliff-town Santorini. The culture of this pristine country is very family-friendly. The hotels offer most basic baby-friendly facilities. The public transport is free of cost for the babies, and even some of the hotels may not charge extra for the baby. Do visit the Castles Of Rhode and Plaka District Of Athens.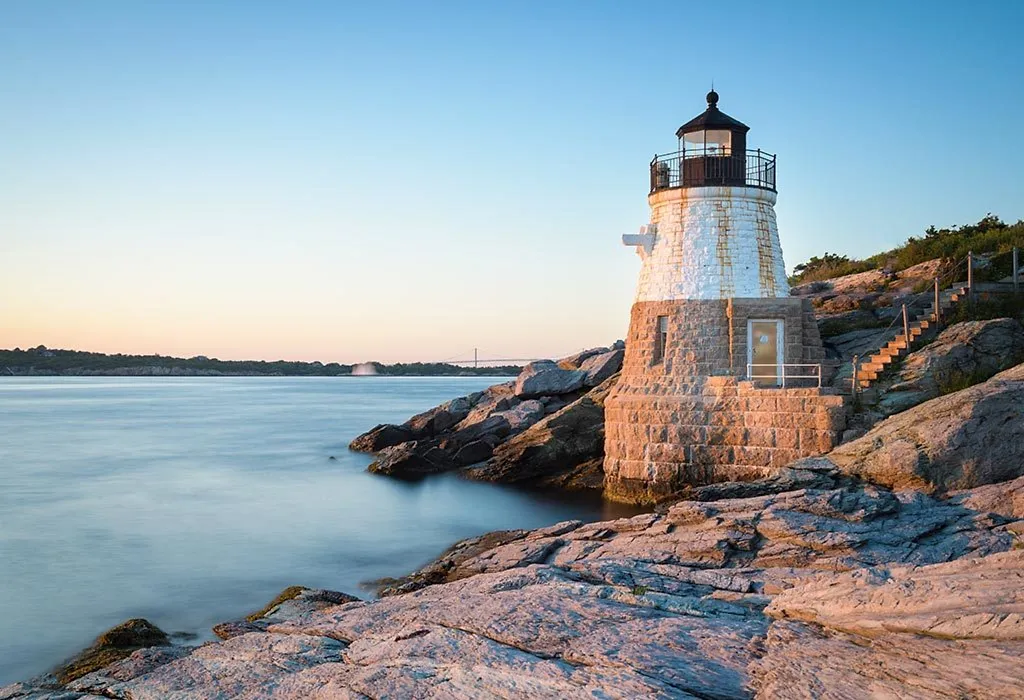 7. Taipei, Taiwan
The Longshan Temple of Taipei is one of the oldest and most beautiful temples in Taiwan. Many believers and tourists visit this temple all through the year. You can plan a visit to this East Asian country to experience the charm and beauty of the Orient. It is a baby-friendly destination and offers the nursing and changing facilities at various locations, which are easily accessible too. You can easily travel on foot with your baby in the carrier or stroller because the terrain is smooth and can be easily manoeuvred.
8. Cape Town, South Africa
Whether you are travelling with a baby or an older kid, Cape Town has much to offer to every child's needs. Apart from exploring the natural wilderness, there are many scenic options that you can explore with your baby. You can find baby facilities almost everywhere in this country, which will make your trip comfortable and pleasurable. Do visit Monkey Land and Wilderness National Park for an authentic wildlife experience and feel.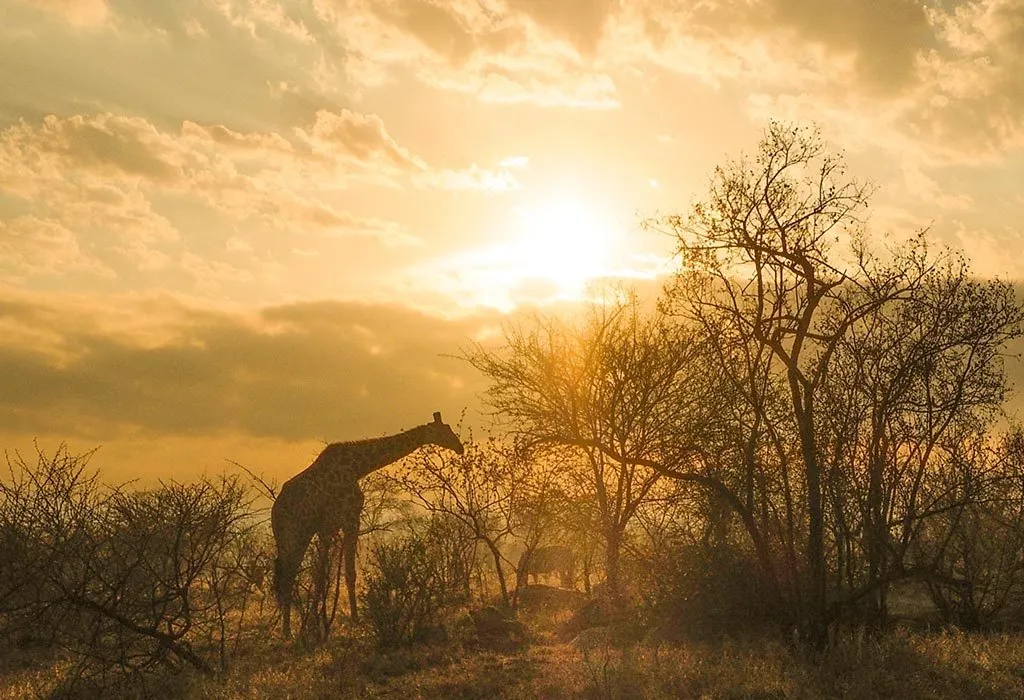 9. Hawaii
Most of us dream to go to this island, which is full of life. But if you are contemplating whether your dream destination can be visited along with your baby, well, our answer is a big YES! There are ample picturesque sites and baby-friendly accommodations that make Hawaii the most sought after tourist places, even by the newbie-parents. Do visit Valley of Temples and Makapu'u Point Lighthouse Trail, which are amongst some of the best infant-friendly options.
10. Tasmania, Australia
Another brilliant travel option with your baby is Australia, and amongst other options, we find Tasmania the best! Russell Falls, Bay Of Fires are some of the must-visit places in Tasmania. If you are carrying your baby-stroller or baby carrier, do not worry, there are ample hiring options available here that you can consider.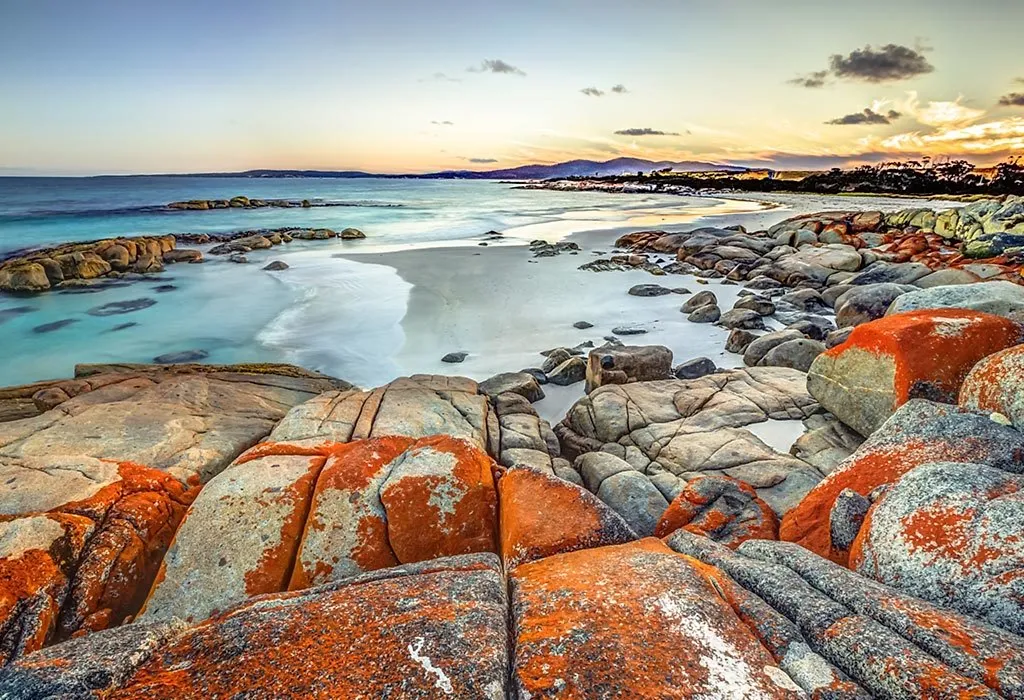 If you are looking for vacation spots with a baby in tow, these are the ideal destinations that you can consider visiting with your little one and have an experience of the lifetime.
11. Barcelona, Spain
This vibrant city offers plenty of opportunities to explore its rich history and culture, while also offering plenty of family-friendly activities. Take your little one to see the famous Gaudi architecture, enjoy a day at the beach, or indulge in some delicious local cuisine.
Take a stroll through the famous La Boqueria market to try some delicious local food, or visit the nearby Montserrat monastery for a unique cultural experience.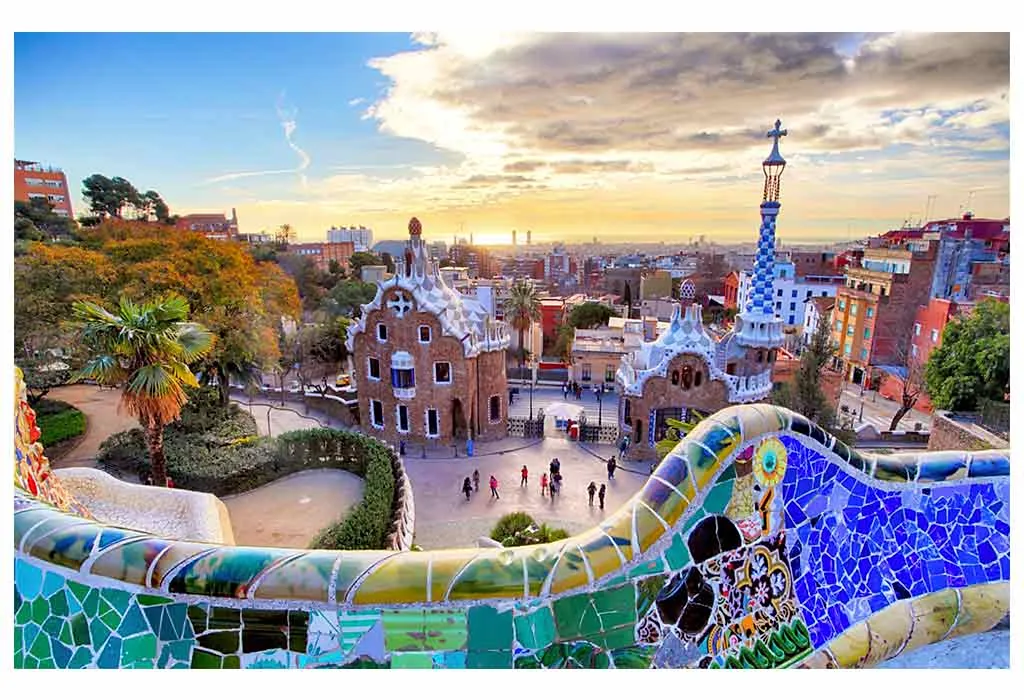 12. Vancouver, Canada
With its breathtaking natural beauty, family-friendly museums and parks, and vibrant culture, Vancouver is a must-visit destination for families. Take your infant for a stroll through Stanley Park, visit the local aquarium, or explore the vibrant neighbourhoods.
Don't miss the chance to take your infant to the Capilano Suspension Bridge, a thrilling attraction that offers stunning views of the surrounding forest.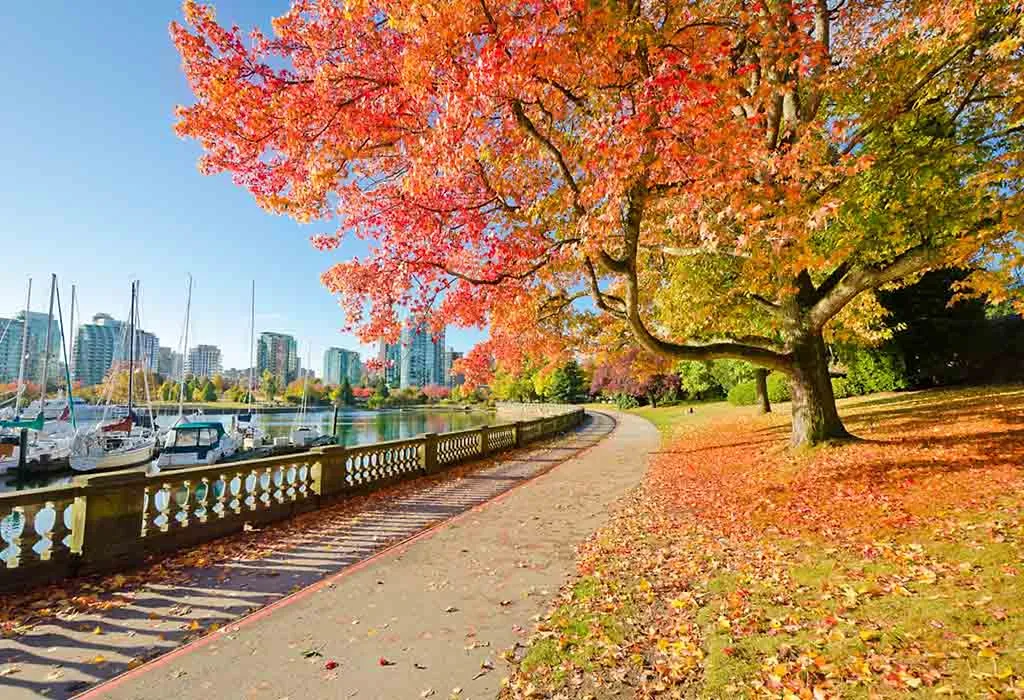 13. Gold Coast, Australia
This stunning coastal city offers plenty of family-friendly attractions like theme parks, wildlife sanctuaries, and water sports activities. Take your little one to see the local wildlife, or enjoy a day at the beach.
Take your little one to the famous Dreamworld amusement park, or visit the local wildlife sanctuary to see kangaroos, koalas, and other exotic animals.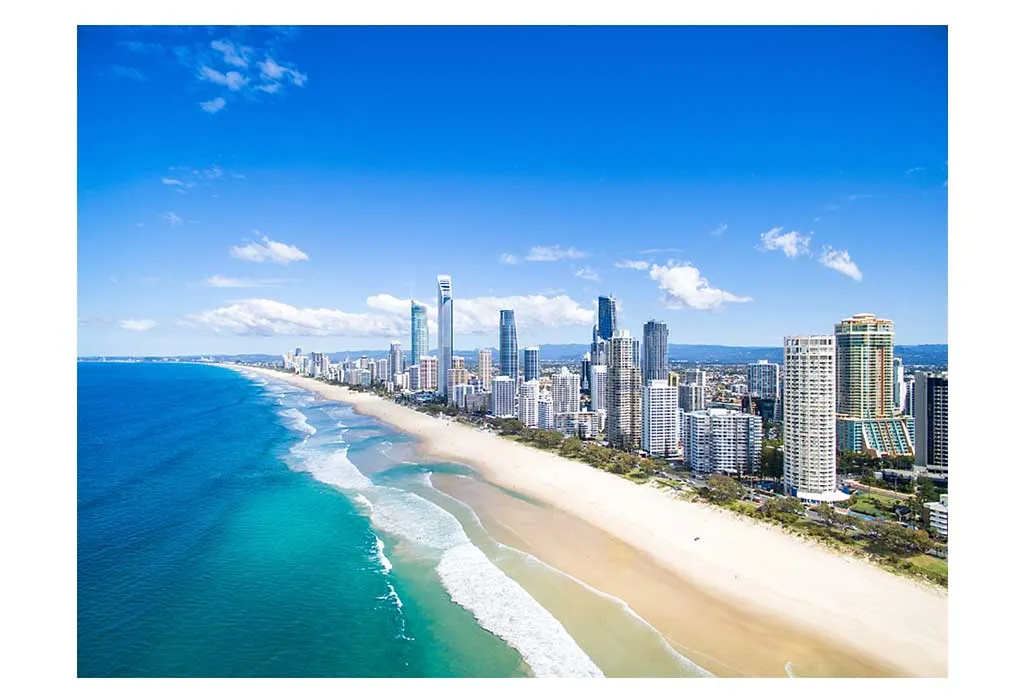 14. Phuket, Thailand
With its calm waters and plenty of family-friendly activities, Phuket is a great destination for families with infants. Take a dip in the clear blue waters, go on a jungle trek, or relax on the sandy beaches.
Visit the famous Phi Phi Islands for a scenic day trip, or go on an elephant trek to see the stunning natural surroundings up close.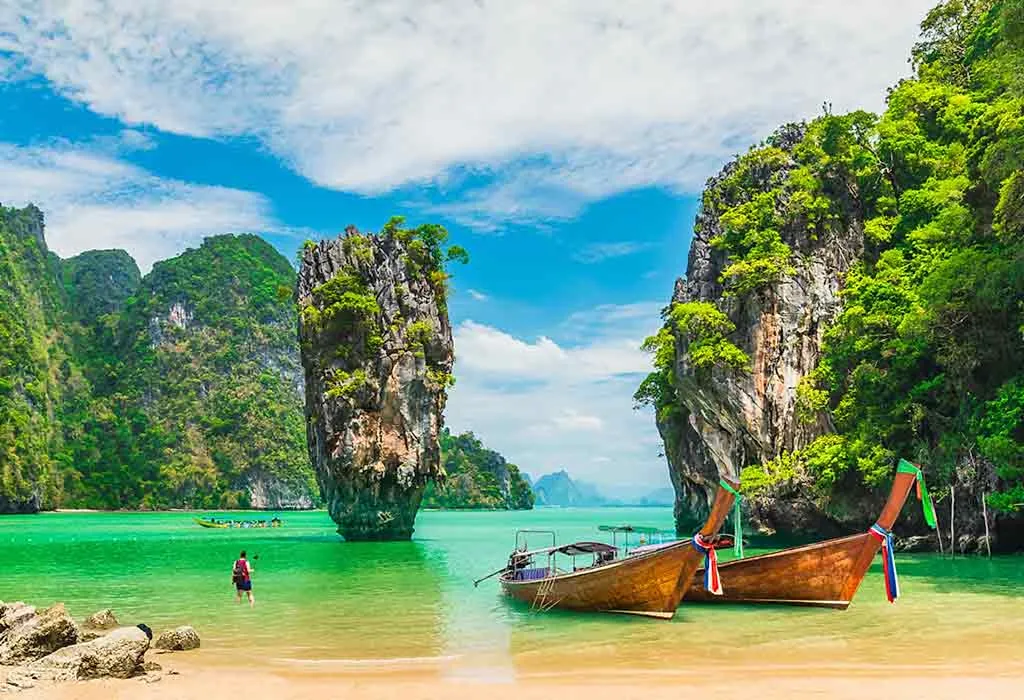 15. Singapore
This island city-state is a fantastic destination for families with infants. Take your little one to see the iconic Merlion statue, explore the stunning Gardens by the Bay, or visit the nearby Sentosa Island for a day of fun-filled activities.
Other must-see attractions include the Singapore Zoo, which offers a unique wildlife experience, and the famous Marina Bay Sands, which offers breathtaking views of the city skyline. With its clean streets, efficient public transport system, and plenty of family-friendly activities, Singapore is a great choice for families looking for a hassle-free vacation.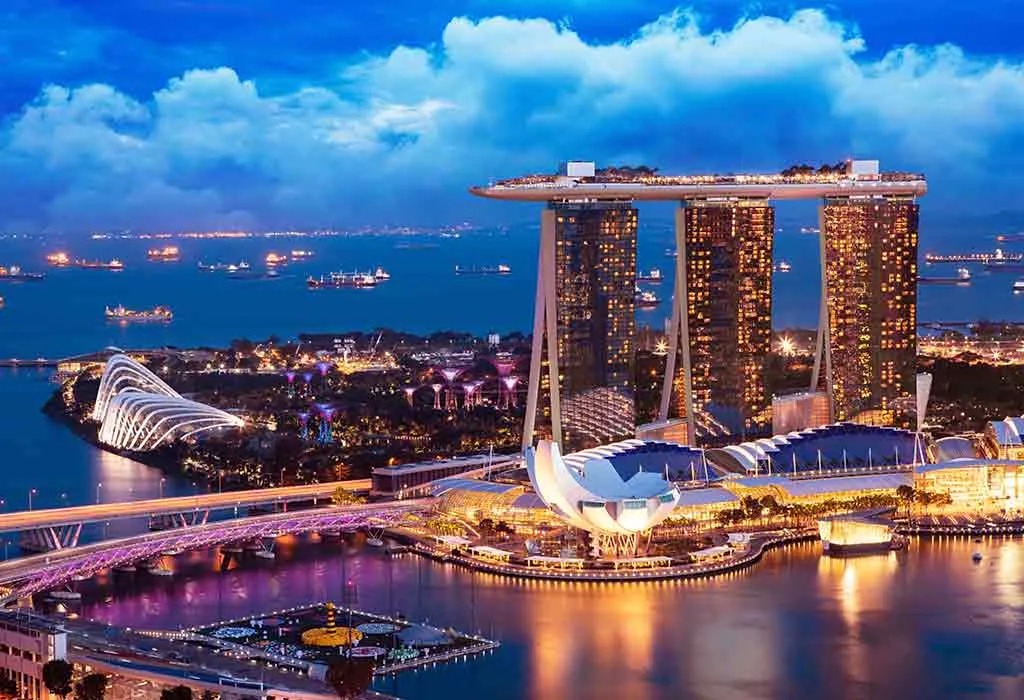 Tips to Choose Baby-friendly Vacation Destinations
When travelling with a baby, you will have to take a few points into consideration to have a comfortable holiday. Here are some tips that may help you in choosing a baby-friendly vacation destination:
Make sure you choose places with an average temperature, or visit when the temperatures are not extreme. Do take the local climate and temperatures into consideration before making any travel plans.
Make sure the place you are planning to visit has ample healthcare options for babies, in case of an emergency or otherwise.
Ensure there are ample options for transportation because travelling on foot with a baby may become tedious and tiresome.
Make sure you check for the baby-facilities with the hotel or the resort where you to plan to stay.
Make a short travel plan whenever making a vacation plan with your baby. Also, choose a destination closer to home to cut down on the travelling time.
FAQs
1. What Is The Best Age To Travel With A Newborn?
Hey there! If you're thinking of taking your newborn on a trip, you might be wondering when the best time to do it is. According to most experts, the ideal age to travel with a newborn is when they're between 3 and 6 months old. This is because they're past the fragile newborn stage, but haven't yet started crawling or walking, so they're easier to manage. Plus, they're not yet fully aware of their surroundings, so they're less likely to get overwhelmed or overstimulated. Just remember, no matter when you decide to travel, be prepared for some extra challenges and be sure to take care of yourself too!
2. Is It Safe To Travel Around The World With A Baby?
Hey, globetrotters! Are you itching to pack your bags and take your baby on a round-the-world adventure? Well, the good news is that it can be safe to travel around the world with a baby. As long as you follow some simple precautions and check in with your baby's doctor before you go, you should be good to go. Just keep in mind that your little one might need some extra attention and care on the road, so be prepared for some unexpected challenges. But hey, who said adventure was easy? Bon voyage!
Use all the tips mentioned above to make sure your holiday destination is baby-friendly. We hope you consider one of our suggested holiday destinations whenever you plan to go on a vacation with your little munchkin. Hope you enjoy and have loads of fun with your baby!
Also Read:
Travelling to Goa with Children
Travelling with Kids in Rainy Season
Best Places to Travel with Your Kids in India