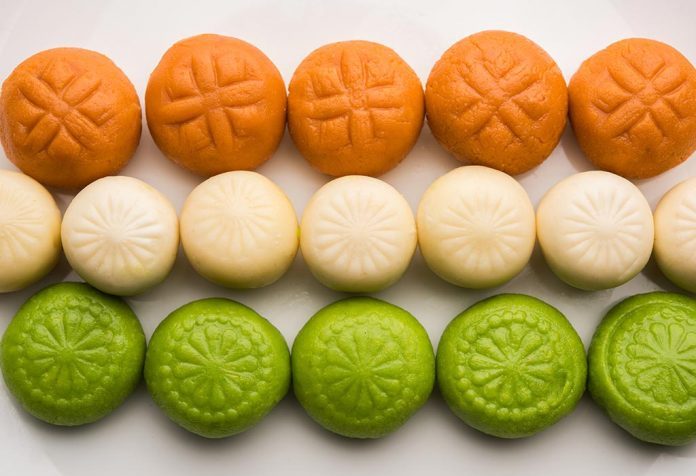 Last Updated on
Republic Day takes on a totally different meaning for children. They get happy waving the little tricolour flags in the air and wearing orange, white or green clothes. There are some ways you can make Republic Day even more memorable for your little one. Food is an important part of any celebration, and you can amp up the patriotism by preparing these quick and yummy themed dishes.
Colourful and Yummy Tricolour Recipes
Get your family in a patriotic state of mind this Republic Day with these delicious tricolour recipes.
1. Tricolour Salad
This is a clever way to make your young one eat fruits and vegetables without making a wry face!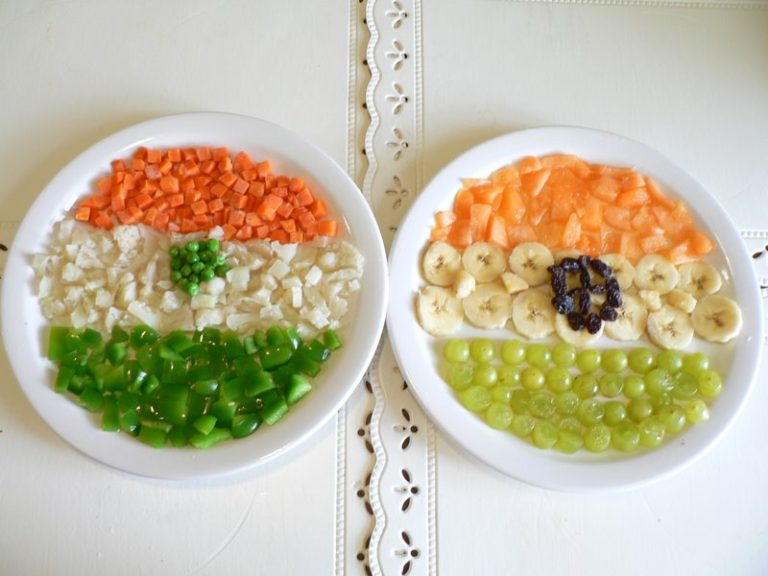 Fruit Salad
Place orange slices, banana slices and green grapes in a plate to form a tricolour fruit salad.
Vegetable Salad
Place carrot slices, grated radish and steamed cauliflower for the orange, white and green colours respectively.
2. Tricolour Beverages
Orange Juice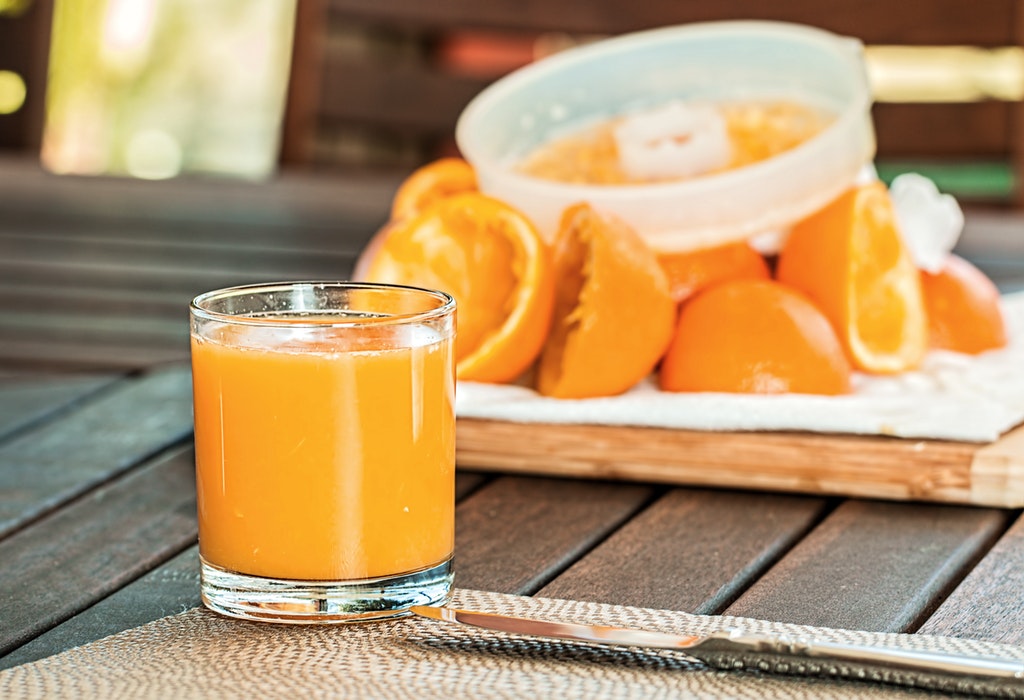 Take 6 to 7 medium-sized oranges, peel them and put the segments into a mixer. You may add 1 tbsp lemon juice to this. Run the mixer till you get a pulpy mixture. Strain it and add some sugar. Serve it immediately.
Lemonade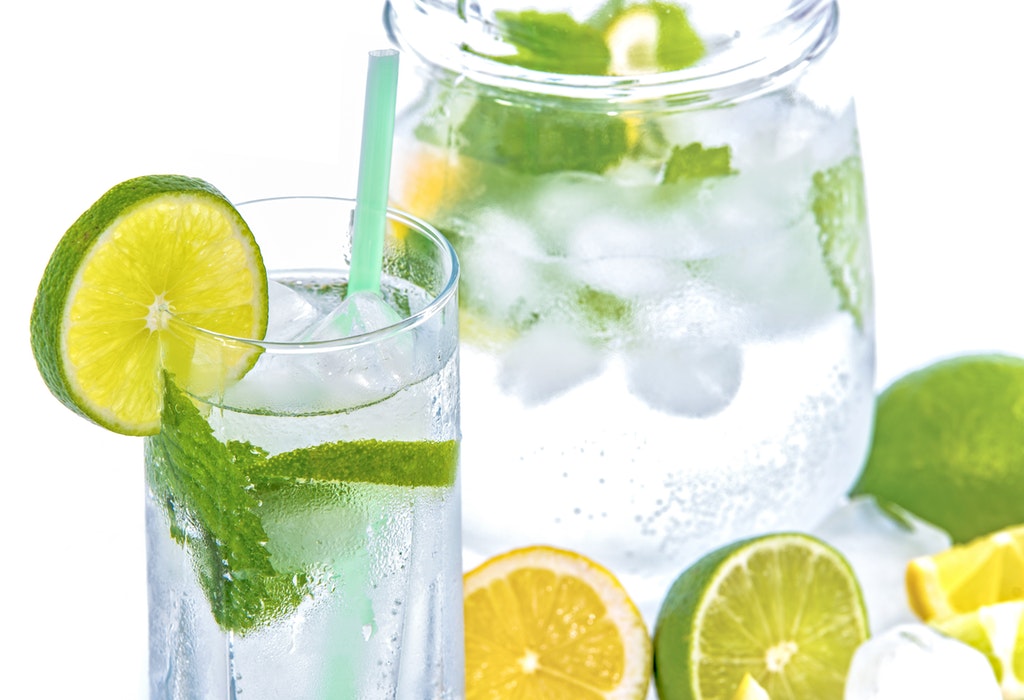 Wash the lemons and cut them into slices. Add the pulp from these slices to a mixing bowl and mash till you get the lemon juice. You may strain the lemonade for the juice and discard the pulp. Add sugar and water as per requirement. Serve chilled.
Kiwi Juice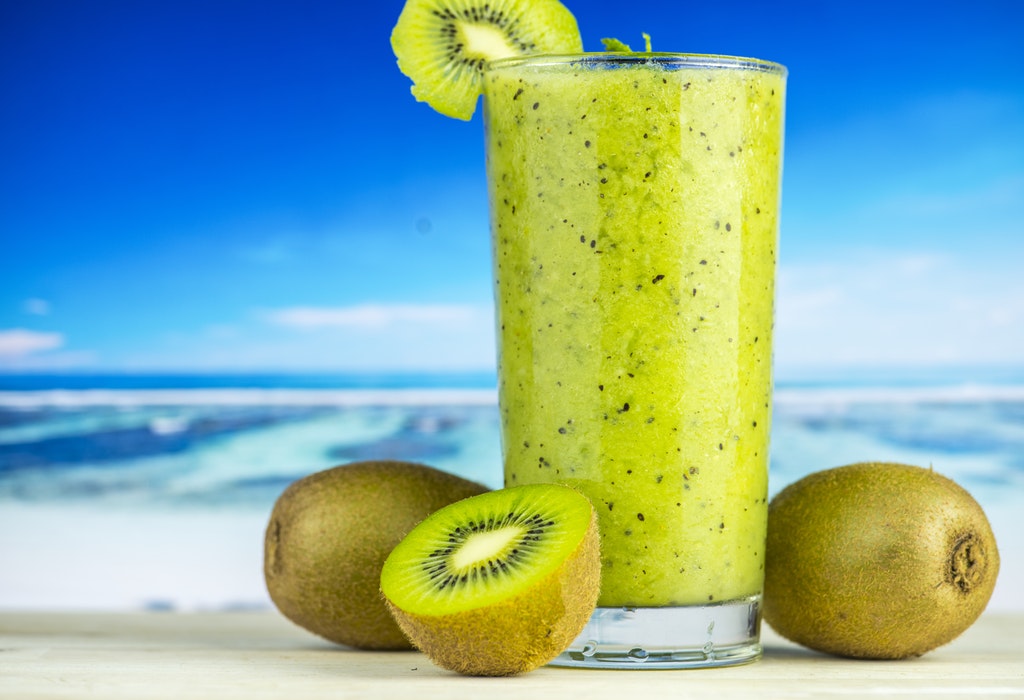 Wash the kiwis and scoop out the pulp. Add this pulp, water, sugar and salt as desired to a mixer. Run the mixer till you get a smooth pulp. Serve in a glass with ice cubes.
Your tricolour beverages are ready!
3. Tricolour Sandwiches
You can make tricolour sandwiches as an evening snack on Republic Day.
Ingredients:
Brown bread- 8 slices
White bread- 4 slices
Grated carrot- 1 cup
Grated cottage cheese- 1 cup
Green chutney– 4 tbsp
Salt to taste
Method:
Place a slice of brown bread on the plate.
Spread the green chutney, cottage cheese cubes and add salt.
Place a slice of white bread on top of the green layer.
Spread the grated carrots on the white slice to make the orange layer.
Place a slice of brown bread to complete the tricolour sandwich.
Cut into three parts and serve.
4. Tricolour Rice
This dish is a combination of orange, white and green rice.
Ingredients:
For Orange Rice:
Small onion, chopped- 1
Tomatoes, pureed- 2
Red chilli powder- 1 tsp
Garam masala powder- 1/2 tsp
Oil- 1 tbsp
Mustard seeds- 1/2 tsp
For White Rice:
Oil- 1 tbsp
Mustard seeds- 1/2 tsp
Split Bengal gram (chana dal)- 1 tbsp
Split black lentils (urad dal)- 1 tbsp
Grated coconut- 3 tbsp
For Green Rice:
Coriander- 4 sprigs
Green chilli- 1
Cashew nuts- 1 tbsp
Oil- 1 tbsp
Mustard seeds- 1/2 tsp
Split black lentils (urad dal)- 1 tbsp
Method:
Cook the rice first and set it to cool. Once it has cooled down, divide the entire quantity of cooked rice into 3 parts for the orange, white and green sections respectively.
Orange Rice:
Heat oil in a kadhai and add mustard seeds. Wait till they pop.
Add the chopped onions and cook for a couple of minutes.
Add the tomato puree, red chilli powder, garam masala powder and salt.
Cook till the oil gets separated from the masala.
Take 1/3rd of the cooked rice and add it to the kadhai. Saute till the rice is coated well with the mixture.
Once everything is properly cooked, turn off the stove and transfer it to a plate.
White Rice:
Heat the oil and let the mustard seeds crackle.
Add chana dal and urad dal and fry till they turn golden brown.
Add grated coconut and roast for 1 minute.
Add another 1/3rd of the cooked rice and stir well.
Place this rice below the orange section on the plate.
Green Rice:
Put the coriander leaves, cashews and green chilli into a mixer. Add a little water and run the mixer until you get a smooth paste.
Heat oil in a kadhai and let the mustard seeds pop.
Fry the urad dal and then add the green paste.
Cook this mixture till the raw smell goes away.
Add salt and the remaining rice. Mix well and take it off the stove.
Place the green rice below the white layer and serve it with curry.
5. Tricolour Idlis
These small, round and colourful disks indeed seem from another world!
Ingredients:
For Orange Batter:
For Green Batter:
Mint leaves- 1 cup
Green chilli- 1
Cumin seeds (jeera)- 1/4 tsp
Method:
Take the idli batter and divide it into three equal parts. Keep one portion aside for the white idlis.
Orange Idlis:
Chop the tomatoes.
Take a kadhai and cook the tomatoes and red chillis so that the raw smell goes away.
Let the mixture cool. Grind it into a smooth paste.
Mix the paste with the second portion of the batter for orange-coloured idlis.
Green Idlis:
Chop the mint leaves.
Take a kadhai and cook the mint leaves and green chillis for a couple of minutes.
Set it to cool and grind it to a smooth paste.
Mix the paste with the third portion of the batter for green-coloured idlis.
6. Tricolour Dhokla
A healthy and patriotic twist to the usual yellow dhokla, try this tricolour dhokla this Republic Day!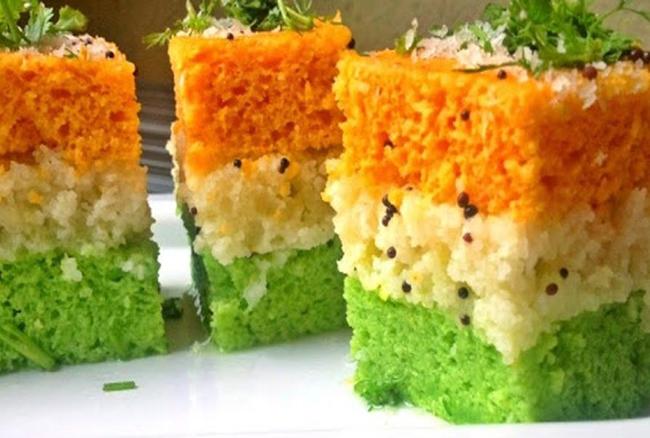 Ingredients:
Idli batter- 3 cups
Spinach puree- 1/4 cup
Green chilli- 1
Ginger, small- 1
Edible gun powder- 1 tbsp
Kashmiri red chilli powder- 1/4 tsp
Grated coconut- 2 tbsp
Coriander leaves for garnishing
Method:
Divide the batter into three parts for the three colours.
Add spinach puree and ginger-green chilli paste to make the green batter.
Let the white batter be as it is.
To the remaining portion, add gun powder and chilli powder to make the orange batter.
Transfer the green batter onto the greased plate and steam it.
Once it's done, pour one cup white batter over the green layer and steam it.
Do the same for the orange batter.
Remove and allow it to cool.
Cut the tricolour dhokla into any shape your child likes.
Garnish with coriander and coconut.
Serve with green or sweet chutney.
7. Tricolour Rasgulla
End the day on a sweet note with a tricolour rasgulla.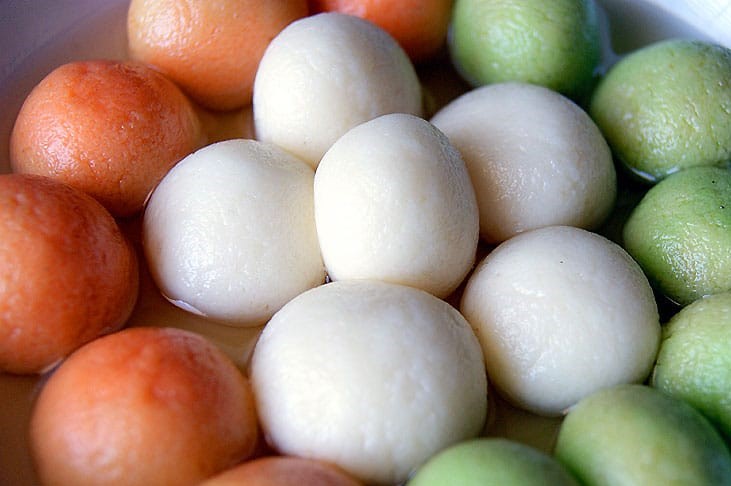 Ingredients:
Milk- 4 cups
White vinegar- 1 tbsp
Sugar- 1 1/2 cup
Water- 3 cups
Vanilla or rose essence- a few drops
Green and orange food colour- a few drops
Method:
Take a heavy bottomed pan and add milk. When it starts boiling, lower the flame and add vinegar.
Mix well till the milk curdles and the whey and milk solids get separated.
Strain with a muslin cloth or strainer.
Pour cold water on the chenna so that the smell of vinegar goes away.
Drain away the whey water from the chenna.
Now, knead the chenna till it turns smooth and comes together. This can take upto 10 minutes.
Divide the chenna into 3 parts, and add orange and green food colours respectively.
Take each portion and make small, equal sized balls.
In a heavy-bottomed kadhai, heat sugar and water. Once it starts boiling, add the chenna balls.
Cover the kadhai and cook for 10-15 minutes.
Turn off the flame and let the tricolour rasgullas cool.
Serve.
So, these were some simple and quick tricolour recipes for January 26 – Republic Day. You can also involve your child by making him do simple tasks like arranging the dish on the plate. Make it a fun experience and who knows, it might just become an annual tradition in your home!