Muffins with Peanut Butter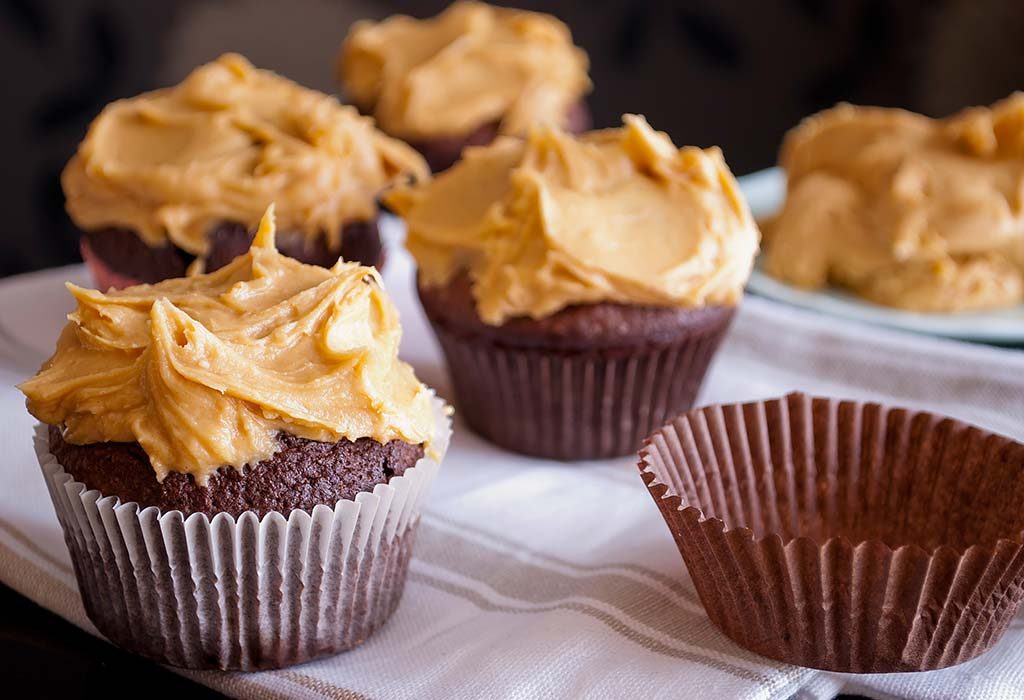 In this Article
The process of baking is the best one, when it comes to introducing kids to cooking. In this peanut butter muffin recipe, you can ask your pre-teen to take care of the entire process, while you need only be present to place and remove the muffins from the oven. Nutritionally speaking, these muffins are high in protein, selenium and vitamin B6 specifically.
| | | |
| --- | --- | --- |
| Serves | Preparation Time | Cooking Time |
| 6 People | 10-15 Minutes | 25-30 Minutes |
Ingredients
2 eggs
250 ml milk
1 banana, mashed
50 g peanut butter
30 ml vegetable oil
60 ml frozen apple juice concentrate
100 ml nonfat dry milk
250 g flour
10 g baking powder
5 g baking soda
Method
Step 1
Keep the oven for preheating to 350 degrees Fahrenheit (180 degrees Celsius).
Step 2
Ask your kid to take a small bowl, and break the eggs in it. Then, using a fork he has to beat the egg a little.
Step 3
In another bowl, combine the milk, mashed banana, peanut butter, vegetable oil, apple juice, dry milk, and the eggs from the small bowl. Mix with a mixing spoon until the mixture is just creamy. Do not overmix.
Step 4
In the same bowl, add flour, baking powder, and baking soda. Mix again.
Step 5
Line a muffin tin with paper liners or lightly spray with a nonstick spray. Spoon in the muffin mix. Fill each muffin cup about 2/3rd of its capacity.
Step 6
Let the muffins bake for about 15 minutes. Test for doneness by inserting a knife in any of the muffin. If the knife comes out clean, they are done.
Step 7
Remove the muffins from the tray and let them cool them on a wire rack. Time to indulge!
Nutritional Information
| | |
| --- | --- |
| Calories | 350 K cal |
| Proteins | 12.9 g |
| Total Fat | 11.7 g |
| Total Carbohydrates | 49.4 g |
| Cholesterol | 60 mg |
| Sodium | 356 mg |
| Potassium | 578 mg |