The Story Behind Raksha Bandhan Celebration – 6 Beautiful Stories for Children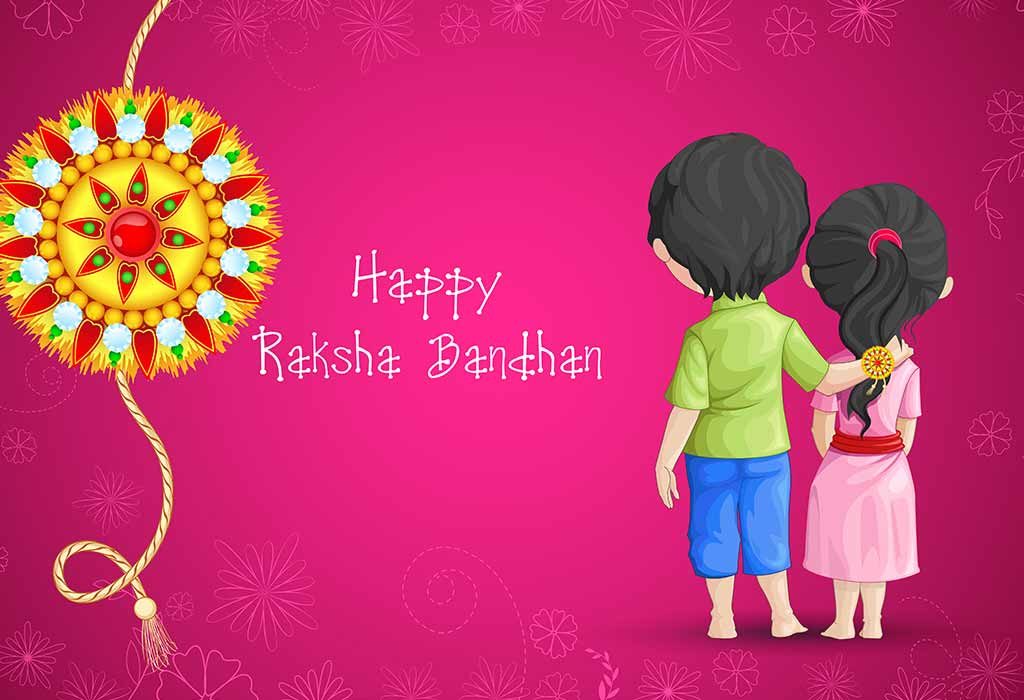 In this Article
"Behna ne bhaai ki kalaayi pe, pyaar bandha hai…" (The sister has tied love around her brother's wrist). It is that time of the year again when the world around is upbeat with beautiful songs about sibling love. The markets abound in little pop-up stores selling rakhis of all colours, designs and shapes. It's Raksha Bandhan time!
Raksha Bandhan, the greatest festival celebrating the love between a sister and a brother, falls on August 3rd this year. It is an occasion awaited with great fervour and joy in many Hindu households across India. While we the grownups look forward to family reunions and get working on Rakshi-special meals for our brothers, our little children have their own celebrations – getting messy making handmade cards, teasing their little sister by telling her they haven't got her a gift (even though that big box of chocolates is clearly visible behind them), and trying to 'help' with all decorations and preparations.
This year, why not make the occasion even more special for your little ones by regaling them with a Raksha Bandhan story? We bring you to the six most endearing legends around the festival of Raksha Bandhan that not only tell us why it is celebrated but also serve as excellent stories of love and bonding. Each of these stories, based on Raksha Bandhan history, has a strong moral lesson for our children.
The Story of Raksha Bandhan – 6 Indian Legends for Children
1. Krishna and Draupadi – The Unending Boon
This is a mythological and very interesting story of Raksha Bandhan for children, straight from the grand epic Mahabharata.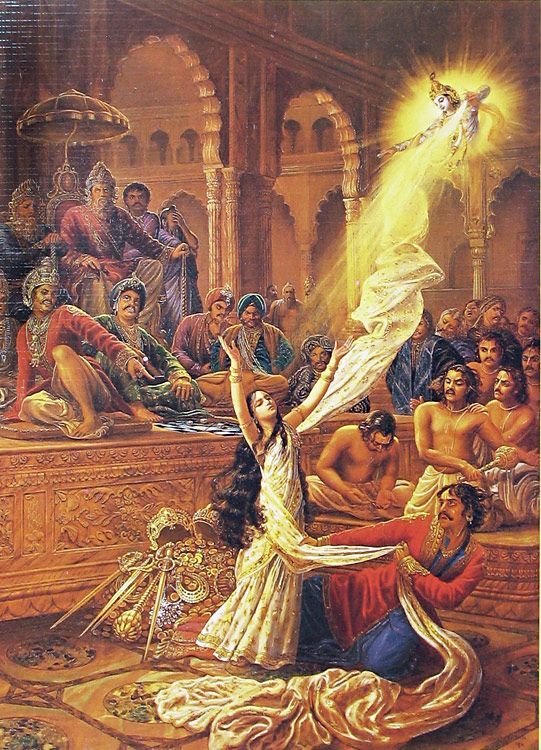 Princess Draupadi was the wife of the five Pandavas. Krishna was their friend and mentor. Draupadi respected Krishna a lot and always held him in high regard.
One day in court, Krishna faced a difficult situation. His bua's son Shishupal was threatening to kill him! Shishupal and Krishna had always had a strained relationship. This went back to the time when Shishupal was born with three eyes and four arms. When his parents pleaded to the heavens, a voice told them – "The one in whose lap Shishupal's extra arms and eye will disappear will also be his killer." This turned out to be Krishna, who was still a child at that time. Upon seeing his bua's horror, he told her, "Please don't worry. I promise you I will forgive even 100 mistakes made by Shishupal."
However, today, Shishupal was seething in anger. Krishna had married the princess Rukmini – a princess Shishupal himself had wanted to marry. In his anger, when he surpassed even 100 fits of abuse, Krishna could not take it anymore. He flung his Sudarshan Chakra at Shishupal and killed him. However, while doing so, Krishna also hurt his finger.
Draupadi was watching all this. Unable to bear the sight of Krishna's blood, she hastily tore off a part of her sari. Using this cloth, she bandaged his finger and stopped the blood flow. Krishna was extremely touched by her gesture. He promised to protect her whenever she needed him, whenever she was in distress. To bless her, he uttered the word 'Akshyam'. It means – 'May it be unending'.
Years later, the Pandavas were facing a major defeat and humiliation at the hands of their brothers, the Kauravas. They had lost in a game of dice, and as per the 'rule', lost everything they owned – including their kingdom. Draupadi was called to court, and the evil Dushasana tried to disrobe her. But no matter how hard he tried, he could not do it. The sari never seemed to end, and Draupadi's honour was intact. She was saved from facing embarrassment in the court.
True to his promise, Krishna had protected Draupadi, giving her an endless boon. The cloth that Draupadi had tied on Krishna's finger long ago had turned out to be her protector, her rakhi.
2. King Bali and Goddess Lakshmi – Always Keep a Promise
The legend goes that long back, Lord Vishnu was stuck in a difficult situation. He was forced to disguise himself as the doorman of King Bali, the grandson of Vishnu's devotee Prahlada.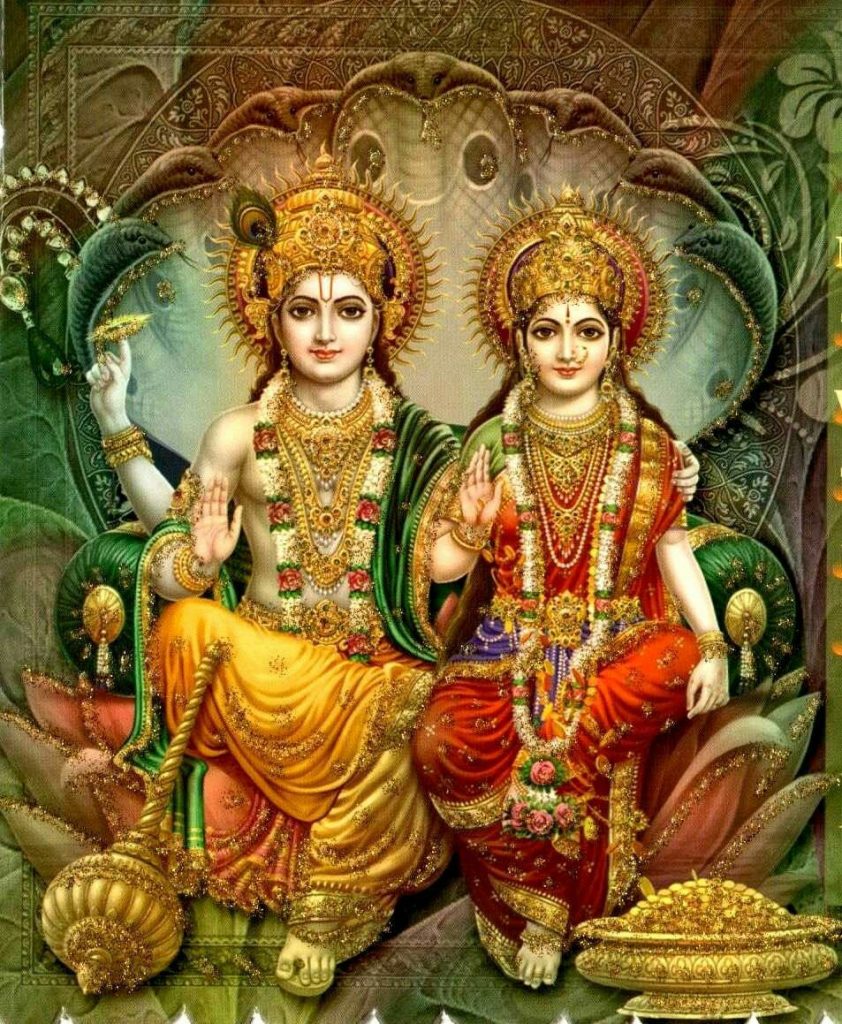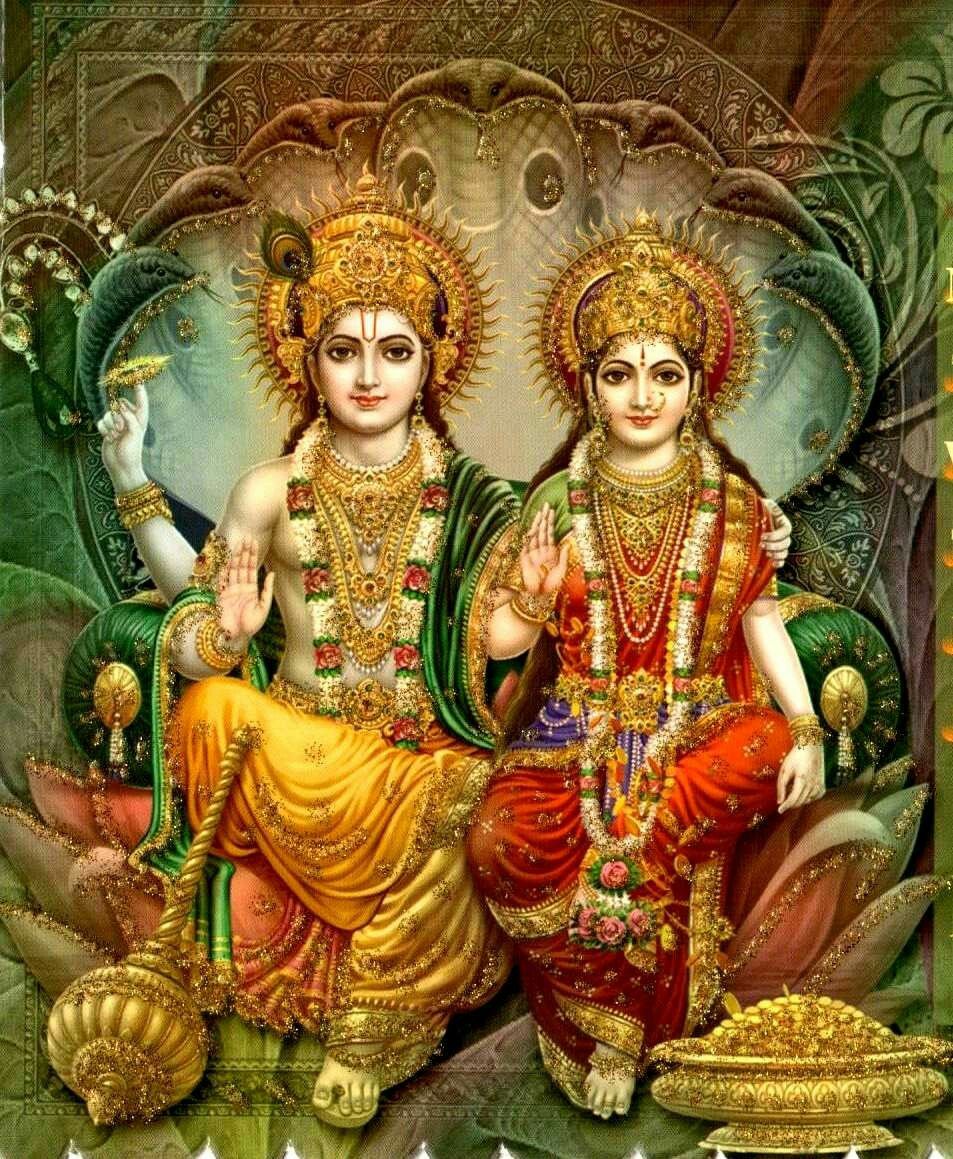 Vishnu had long been away from home, and this worried his wife, the Goddess Lakshmi. Lakshmi decided to visit the Earth to find out where Vishnu was. She disguised herself as a Brahmin woman and went to King Bali. She told him, "My husband has gone away for work. Could I please take shelter here?"
King Bali took great care of Goddess Lakshmi; he did not even know that the Brahmin woman was actually a goddess! On full moon day, Lakshmi tied a rakhi around Bali's wrist, praying for his protection at the same time. Bali was touched. "Please ask for anything you want, sister. I will grant you your wish." Lakshmi said, "Please free your gatekeeper. He is my husband."
King Bali was flummoxed! Vishnu and Lakshmi then revealed their true selves to Bali. True to his brotherly promise, he requested Vishnu to return to his home. To this day, this Rakhi story of pure sibling love is one of the most shared Raksha Bandhan stories.
In fact, to commemorate Bali's devotion to his sister, the festival of Rakshi is also known as Baleva. A brother's love is unflinching, strong, and never breaks a promise, no matter how difficult to keep.
3. Emperor Humayun and Rani Karnavati – Sister Comes First
This is a real Raksha Bandhan story that is said to have happened long ago when India was being ruled by the Mughal kings. At that time, the Rajputs in Chittor, Rajasthan, were facing the threat of invasion from the Mughal emperor Bahadur Shah. Chittor was being ruled by Rani Karnawati.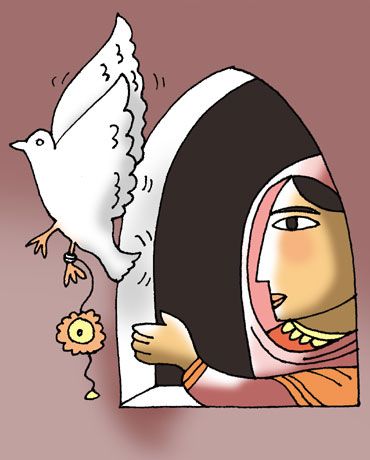 Rani Karnawati knew that the Mughals were very powerful and that she could never hope to defeat them in battle. She knew that her kingdom was facing war and that there was little hope of surviving it. As a last hope, she sent a rakhi to the Mughal emperor Humayun who was then waging a military campaign in another region. She sent this as a token of love from a sister, giving Humayun the status of a brother, and asking for protection.
Humayun was a keen and brave conqueror. He would normally not have changed his military plans for anyone or anything. However, he could not refuse this beautiful gesture of love. For the sake of his rakhi sister, he asked his troops to change direction. He instantly rode to help her, also making a promise that come what may, he would protect his sister under all circumstances.
Sadly, Humayun could not save Karnavati. Before he could arrive, Bahadur Shah entered Chittor, and ransacked the castle. But even so, the undeterred manner in which Humayun left everything for his sister, and made sure his sister came first, has become a permanent legend in Raksha Bandhan history.
The bond between a brother and a sister is strong and pure. Even if you are not related to someone by blood, the custom of tying Rakhi is a beautiful way to make and seal this bond. Humayun and Karnavati's story is testimony to this.

Watch the video below with your kids for a beautiful cartoon explaining the Raksha Bandhan story.

4. King Alexander and How a Rakhi Saved His Life
King Alexander is one of the most famous emperors and conquerors of all times. This Raksha Bandhan story for kids is a popular part of Indian history.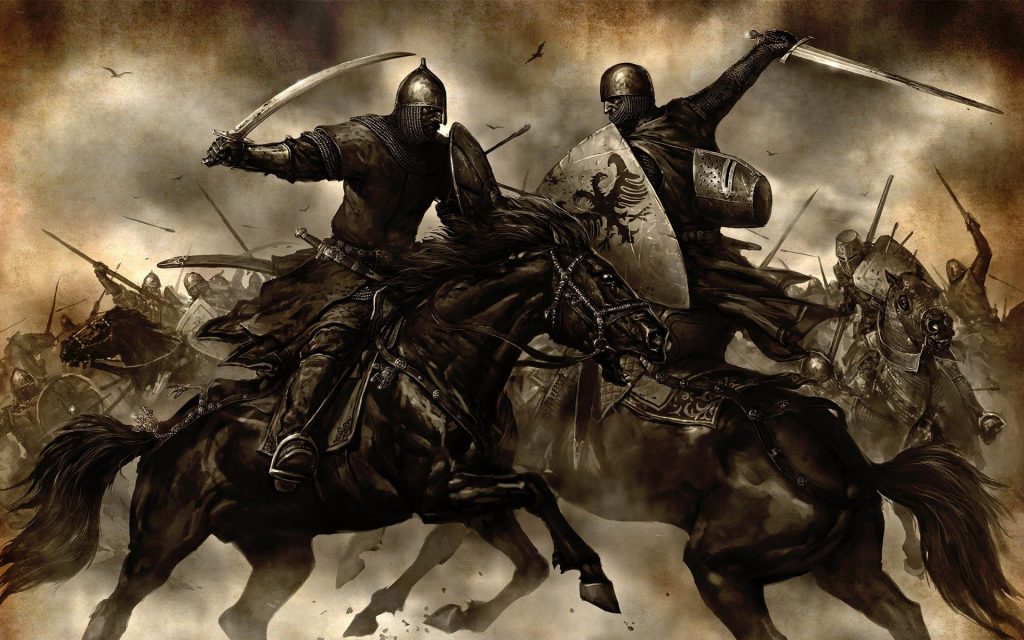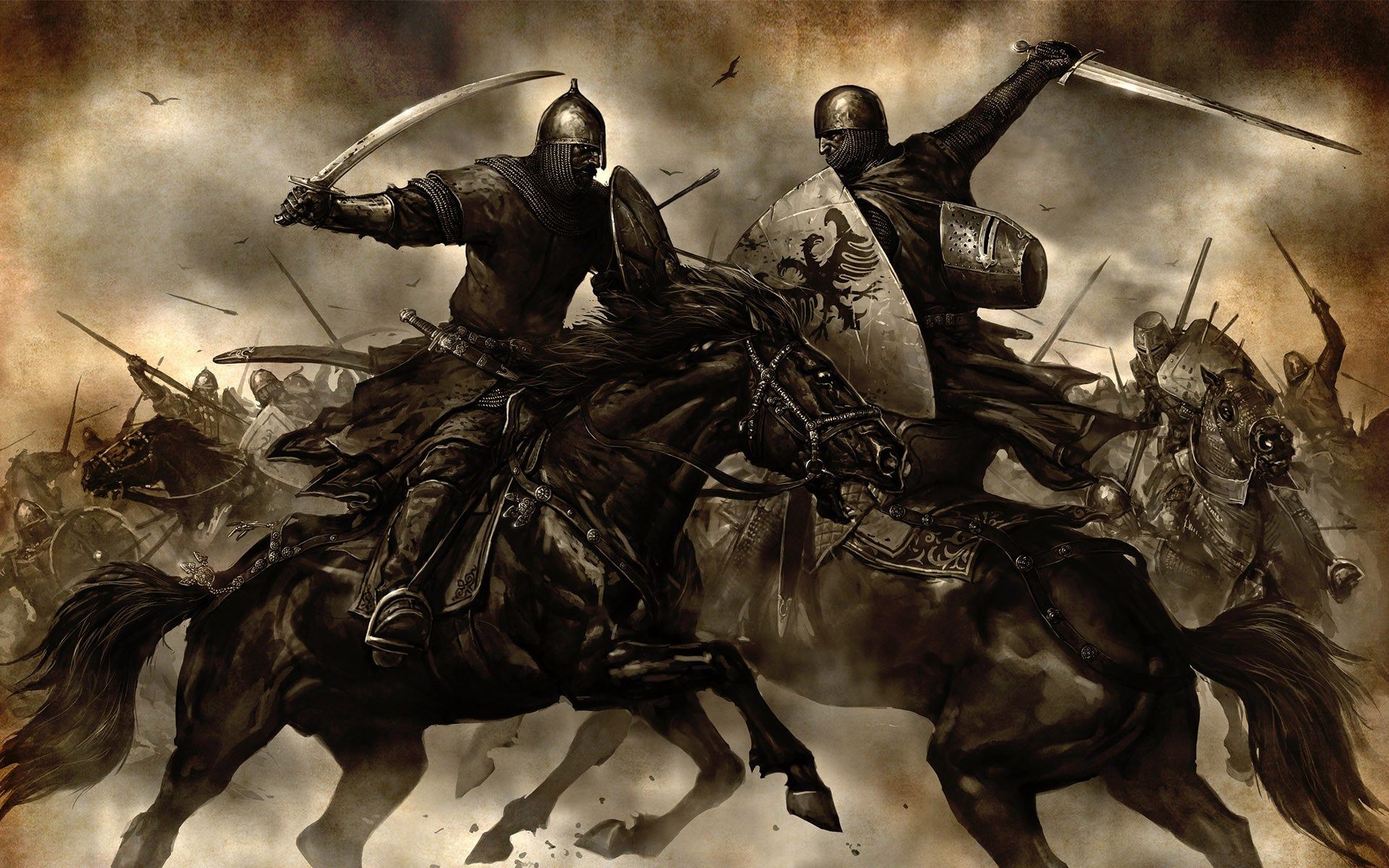 Long back, Alexander invaded India and was about to meet King Porus, the ruler of North-West India, in battle. Alexander's wife Roxana was very worried about her husband. In an attempt to save his life, she sent a rakhi to King Porus. Her rakhi brother vowed to protect her and her husband.
Also Read: Raksha Bandhan Songs to Dedicate to Your Brother and Sister
On the battlefield, Porus and Alexander were face to face. The legend goes that Porus was about to kill Alexander. However, he remembered the promise he had made to his sister. He did not kill Alexander – his brotherly promise and the importance of Raksha Bandhan was more important to him than winning any battle.
5. Santoshi Ma – Longing for a Sister
Lord Ganesha had two sons, named Shubh and Labh. Every year on Raksha Bandhan, they got very frustrated. After all, they had no sister to celebrate Raksha Bandhan with!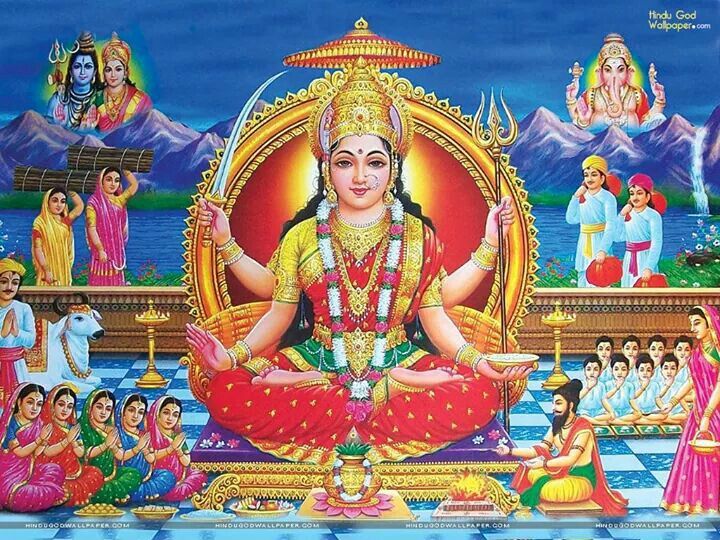 They went to their father and said, "Father, we want a sister too. We want to celebrate Raksha Bandhan as well." Luckily, the saint Narada also appeared at that time. He convinced Ganesha to have a daughter. Having a daughter, he told him, would enrich his life as well as make his sons' lives more beautiful.
It was then that something magical happened. Divine flames came out of Ganesha's wives, Ruddhi and Siddhi. A daughter was born whom we fondly call Santoshi Ma (Goddess of Satisfaction). Shubh and Labh were happy, as they could now celebrate Rakhi with their new sister. And this is why Santoshi Ma's puja is an important part of Raksha Bandhan celebrations.

6. Yamuna and Yama – The Gift of Immortality
We saved this one for the last. This story behind Raksha Bandhan festival is one of the most lasting ones that explains many of the traditions observed on the day, including aarti, feasting, etc.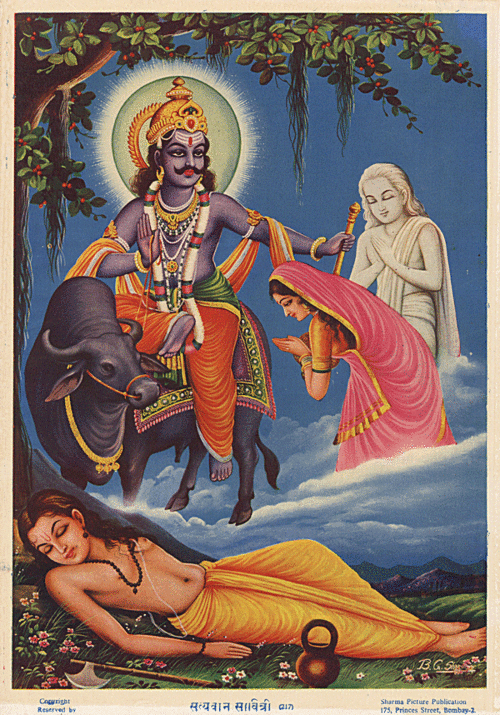 Yama, the God of Death, and Yamuna, were brother and sister. However, Yama had not visited his sister for twelve long years. Yamuna was very sad. She missed her brother and wanted to meet him. She went to the Goddess Ganga for help.
The Goddess Ganga reminded Yama about his sister and asked him to go and meet her. Yamuna was ecstatic. She welcomed Yama grandly, with lots of food. She also tied a rakhi on his wrist. Yama was so moved by her gesture that he granted her immortality. He also declared, "Any brother who has tied a Rakhi and promised to protect his sister would also become immortal!" It is since that day that brothers go to meet their sisters on the occasion of Rakhi. The love that siblings share is immortal.
Raksha Bandhan is a time of bonding and celebration. We hope you have a fun storytelling session with your kids this Raksha Bandhan. Nothing like a good story to entertain and enthral children as well as teach them some crucial life lessons of love and bonding.

Also Read: Raksha Bandhan Gift Ideas for Children
?>