10 Best Books To Read For Dads-To-Be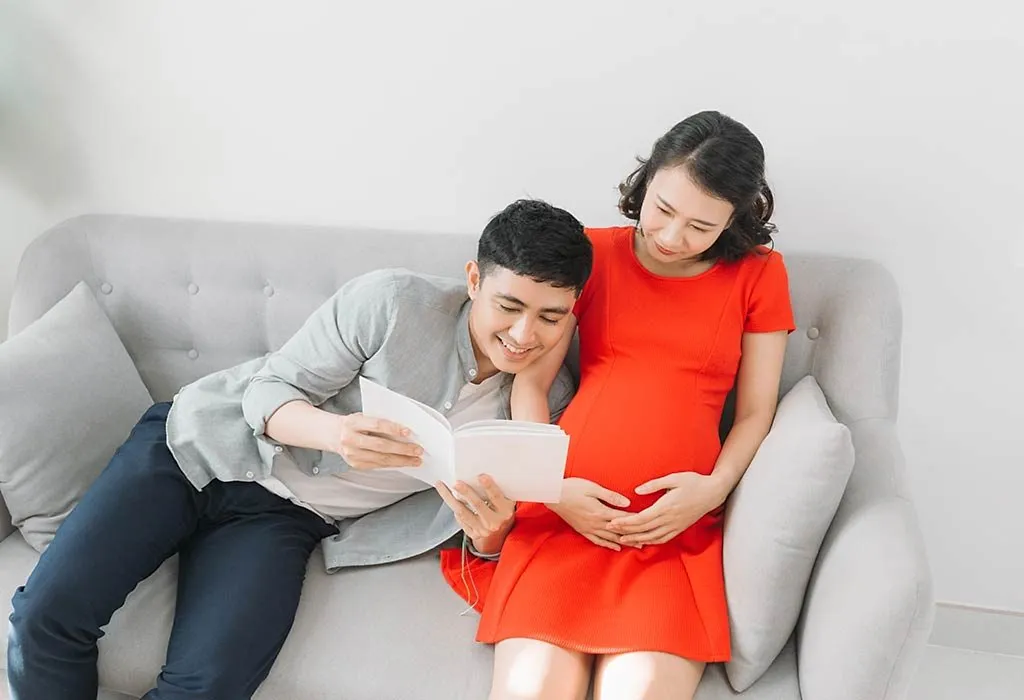 In this Article
"Pregnancy is going to alter your thinking forever; it's going to make you realise how fragile and important life is and why it must be protected at all cost."
Discovering that you are going to be a dad can be overwhelming and nerve-wracking at the same time. You want to be a part of pregnancy and support your partner as much as you can. Getting tips from the internet and advice from friends can be confusing. Thankfully there are plenty of pregnancy books for dads available to guide you through pregnancy, delivery and initial days of parenting.
10 Amazing Dad-To-Be Books
Here are the best books for dads during pregnancy. It walks you through 40 weeks of pregnancy. Learn everything from handling mood-swings to delivery room protocols and changing nappies to cuddling a baby.
1. The Expectant Father: The Ultimate Guide for Dads-To-Be
Author – Armin A. Brott and Jennifer Ash
Why It's Good
The number one bestseller for over 20 years, is continuously updated to keep up with modern times. It reveals the influence of pregnancy on mental, emotional, physical, societal, financial, sexual and other aspects of life. Ash and Brott also discuss extending support to mom-to-be and tips for stay-at-home dad.
2. Don't Just Stand There
Author – Elissa Stein and Jon Lichtenstein
Why It's Good
If you want to be in the delivery room, you mustn't do faint at the sight of childbirth. Get tips on everything from packing a hospital bag to do's and don'ts in the labour room. It explains the state of mind of mom-to-be and offers advice on helping her through this phase in a light-hearted way. For instance, "She may curse you like a sailor. Under normal circumstances, this might really make you laugh. Don't laugh now."
3. Dad to Dad: Parenting Like a Pro
Author – David L. Hill
Why It's Good
Written by a renowned paediatrician and a father, this book is an ultimate man-to-man guide for dad-to-be who intends to be supportive in every stage of pregnancy, baby's development, delivery and baby care in a no-nonsense manner.
4. Dad's Pregnant Too!
Author – Harlan Cohen
Why It's Good
Based on real-life experiences of hundreds of men, this book is an ultimate guide to pregnancy, labour and early parenting for men. Several topics are covered in the form of tips and trivia, Q & A's on mood swings, food cravings, sex, prepping for birth, shopping for baby, decorating a nursery and more.
5. Dude, You're Gonna Be A Dad!
Author – John Pfeiffer
Why It's Good
A light and humorous guide written by a dude dad for fellow dude dads. This book focusses on everything from how to react when you get the good news to how to avoid classic and dumb pitfalls in pregnancy. Pfeiffer coaches' men through each stage of pregnancy and challenges that a woman faces. He advises on how to handle weird requests and be supportive during these nine months. It is an ultimate guide that turns a dashing dude to a caring partner and parent.
6. Home Game: An Accidental Guide to Fatherhood
Author – Michael Lewis
Why It's Good
A running diary of a 3 times father on how he coped with confusion and ambivalence for the first baby to how he mastered the art of parenting with each addition to his tribe. The stories are totally relatable and presented in a light-hearted and humorous manner.
7. The Birth Partner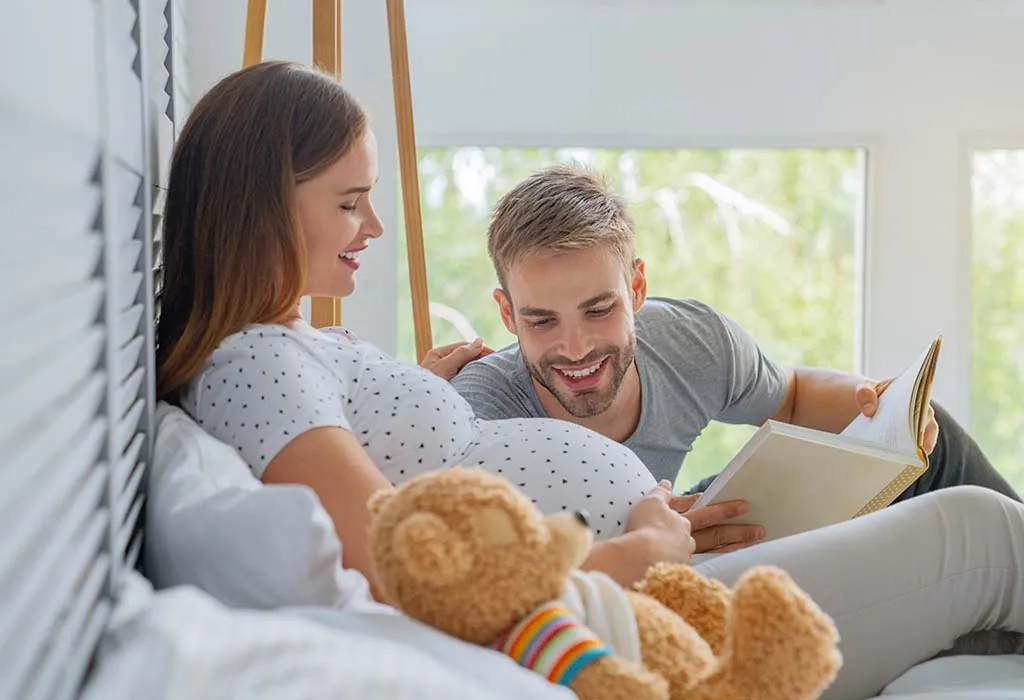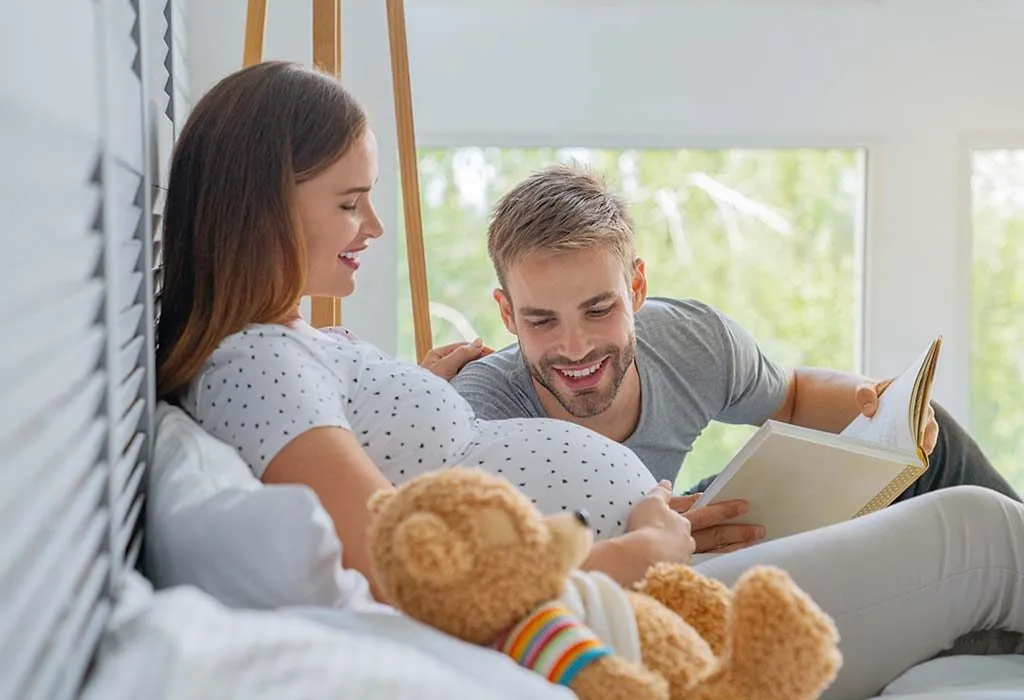 Author – Penny Simkin
Why It's Good
This book covers every childbirth scenario in detail. Know what to expect in the labour room, everything from prepping for birth to epidurals, interventions, C-sections, breastfeeding to newborn care. Be prepared with medical jargons you might hear in the delivery room. Several illustrations and easy to understand charts cover the medical aspects of childbirth.
8. The Reluctant Father
Author – Phillip Toledano
Why It's Good
Considered among the best books for first-time dads, The Reluctant Father helps you to navigate from a carefree lad to a responsible dad. Learn to deal with sleepless nights, nappy changing, staying calm with continuous screaming and yelling. Fall in love with the little one who has changed the way you lived your life. Help your partner relax by sharing the duties of managing the early days of baby care.
9. What to Expect When Your Wife Is Expanding: A Reassuring Month-by-Month Guide for the Father-to-Be, Whether He Wants Advice or Not
Author – Thomas Hill
Why It's Good
Find hundreds of useful tips on pregnancy written with a man's perspective; this book is a perfect gift for dad-to-be who can handle humour. There's everything from mood swings that comes with hormonal changes to prepping up the nursery for your little gift from heaven. Support your partner without driving her mad and going crazy yourself. Enjoy the "Dad Jokes" and make this journey a memorable part of life.
10. Your Pregnancy – for Father to be
Author – Glade B. Curtis, M.D., M.P.H., and Judith Schuler, M.S.
Why It's Good
The authors are experts in their respective fields, and the national bestseller book is a comprehensive manual that covers every aspect of pregnancy and more for the dad-to-be. An insight into understanding and supporting your partner through the gestation period of 40 weeks and beyond. Detailed information on the changes you can expect in every aspect of your life, prepping for the arrival of baby, delivery, change in lifestyle, impact on your relationship, bonding with your baby and more. It guides the expectant father to navigate each trimester of pregnancy, labour, and taking care of the baby at home. Help your partner deal with post-partum depression and ease in with a new entrant in your life.
It is essential to remain unruffled and composed during pregnancy so that you can be there for your wife. Keep calm and follow the expert advice and tips with these books and sail smoothly through the initial days of parenting. Enjoy fatherhood!
Also Read:
Must-Read Parenting Books of All Time
Effective Tips on How to Be a Good Father
Tips to Consider When Becoming Dad for First Time