Maa ki Dal / Dal Makhani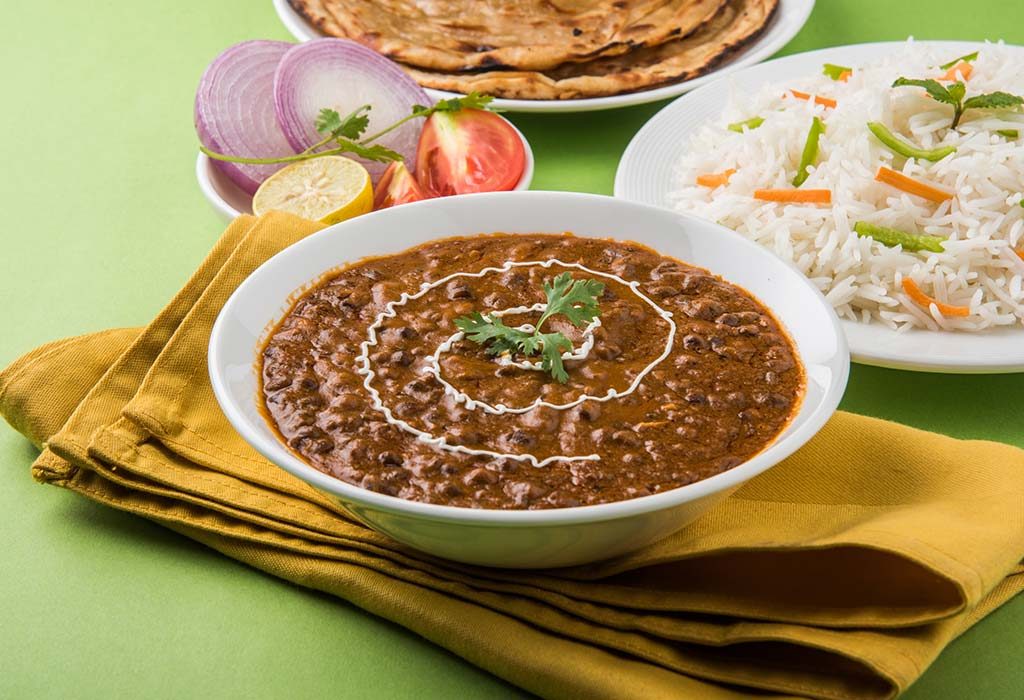 In this Article
Dal makhani is a popular Punjabi dish made of lentils, red kidney beans and butter. It is one of the most popular dishes that most Indian restaurants offer. Every spoon of this rich and creamy dal preparation would give you a subtle burst of beany flavour in the mouth. Serve this dal with roti, naan or parathas, and watch you family come back for more.
| | | |
| --- | --- | --- |
| Serves | Preparation Time | Cooking Time |
| 4 People | 15 -20 Minutes | 25 – 30 Minutes |
Ingredients
1 cup black lentils or urad dal, whole
1/2 cup red kidney beans or rajma
1 onion, chopped
2 tomatoes, chopped
1 inch ginger, finely chopped
4 garlic cloves, finely chopped
1 tsp chilli powder
1/2 tsp cumin powder
1/2 tsp turmeric powder
1 tsp garam masala
3 tbsp butter
2 tbsp cream, optional
1/2 tsp coriander leaves
4 cups water
Salt to taste
Method
Step 1
Wash and soak black lentils and red kidney beans in water for 7 – 8 hours or overnight.
Step 2
Pressure cook both lentils and beans until 2 – 3 whistles.
Step 3
Open and check if they are cooked and can be mashed with a spoon. If not, pressure cook for some more time.
Step 4
Heat butter in a non stick pan. Add ginger and garlic. Saute well.
Step 5
Add onion and saute until it turns golden in colour.
Step 6
Add chopped tomatoes and cook for 2 minutes.
Step 7
Add all the remaining spice powders – chilli, turmeric, cumin and saute for 2 minutes.
Step 8
Add cooked beans and black gram to the pan.
Step 9
Add some water if the gravy is too thick.
Step 10
Add salt and garam masala and stir well.
Step 11
Add cream if you wish. Cook on low flame for 5- 10 minutes.
Step 12
Garnish it with and coriander leaves. Serve hot with naan or roti.
Nutritional Information
| | |
| --- | --- |
| Calories | 362 K cal |
| Proteins | 19.0 g |
| Fats | 10.2 g |
| Carbohydrates | 50.5 g |
| Cholesterol | 24 mg |
| Sodium | 121 mg |
| Potassium | 998 mg |
?>