Chicken Pepper Soup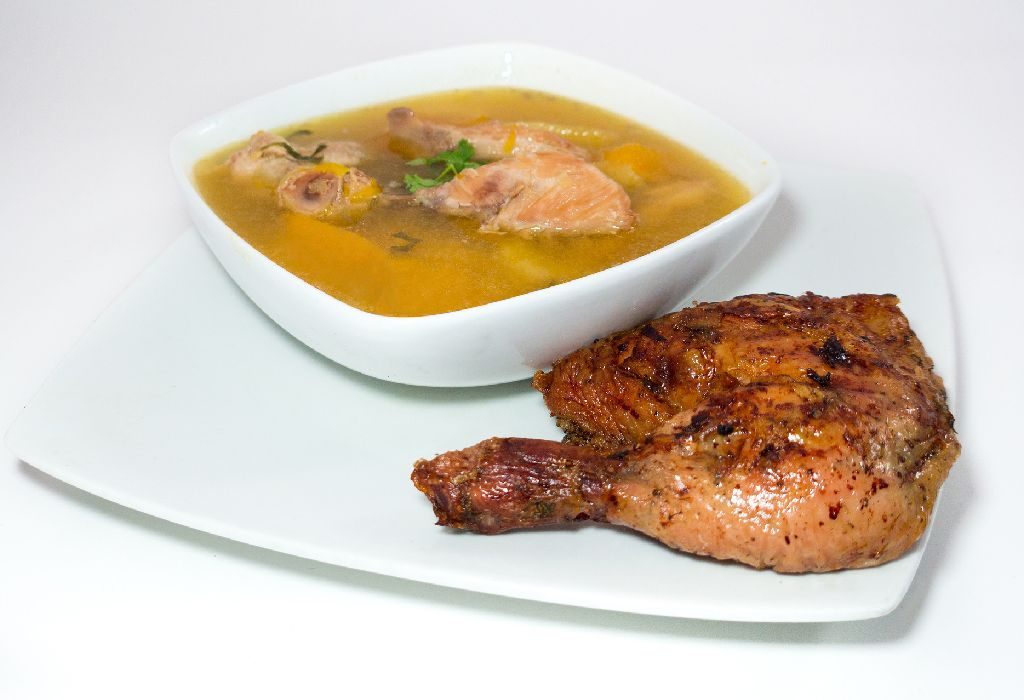 In this Article
Beat the chilly winter evenings with this belly warming comfort food, i.e. the chicken pepper soup. To speak of all the goodness the ingredients contain, pepper has natural elements that help in improving digestion, is a great antioxidant and has antibacterial effects. So, we propose that you go ahead and enjoy a hot cuppa with your friends and family, the togetherness clubbed with the wholesomeness of the soup will make you immune against all those pesky infections.
| | | |
| --- | --- | --- |
| Serves | Preparation Time | Cooking Time |
| 3 People | 40-45 Minutes | 40-45 Minutes |
Ingredients
250 gm Chicken
1 Onion
2 Tomato
2 tbsp Tur Dal (Pigeon Pea)(optional)
¼ tbsp Turmeric powder
2 tbsp Coarsely ground Pepper
1 tbsp – Dry Coriander powder
1 tbsp – Ginger and garlic paste
15 ml Oil
1 tsp – Crushed Fennel seed
5 – Curry leaves
1 tsp – Crushed Cumin seeds
1 1/2 – tsp Garam masala powder
½ tsp – Corn flour
1 tbsp – Fresh lime juice
Coriander leaves, chopped for garnishing
Method
Step 1
Wash chicken pieces thoroughly under running water and keep them in a strainer for 10-15 mins so that the excess water gets drained out.
Step 2
Cook the chicken pieces in a pressure cooker, until they become soft and tender.
Step 3
In the meantime, take a frying pan, and add a tsp of oil, chopped onion, tur dal and chopped tomatoes.
Step 4
Next, add turmeric powder, ground pepper, coriander, ginger garlic paste, fennel seed powder, fresh curry leaves, masala and cumin powder to the oil. Add salt to taste.
Step 5
Take the cooker off gas and remove the lid. Separate the meat portion from the bones and pulse it in a grinder.
Step 6
Add this ground chicken to the tempering you just made, and mix thoroughly.
Step 7
Next, take a small bowl and add a tablespoon of corn flour in 25 ml milk. Whisk thoroughly to make sure that all lumps are dissolved.
Step 8
Add this mixture to the soup and let the mixture boil for 5 minutes till the mixture gels with the chicken and other content well.
Step 9
Keep checking the consistency of the soup. After it turns a little thick, turn off the flame, add a tablespoon of fresh lime juice and stir well.
Step 10
Take a soup bowl and pour out the soup. Garnish it with freshly chopped coriander leaves.
Step 11
Serve this soup hot and enjoy the winter evening.
Tip -If you want to add noodles to the soup, it should be cooked separately and added before giving a last boil to the soup.