Sheermal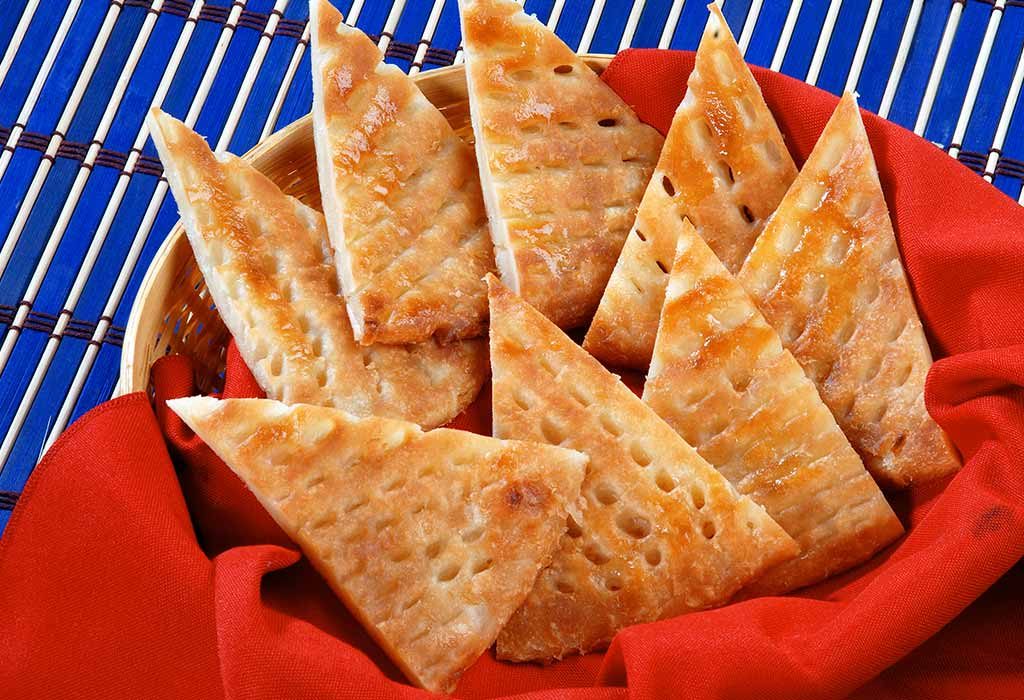 In this Article
Sheermal is a well known Mughlai bread and as the name suggests it is prepared from milk and ghee. Unlike the way we prepare the usual dough, milk is used for kneading the dough for sheermal. This dish is extremely easy to prepare and tastes sweet, while saffron gives it that glazy and tempting look. Sheermal can be served in accompaniment with korma or other gravies.
| | | |
| --- | --- | --- |
| Serves | Preparation Time | Cooking Time |
| 8 People | 4 – 5 Hours | 20-25 Minutes |
Ingredients
3 cups maida
1 cup milk
1 tsp sugar
3/4 cup ghee
Salt to taste
Few saffron strands
Method
Step 1
Soak saffron strands in 2 tbsp of hot milk. Keep aside to dissolve.
Step 2
In a bowl, take maida, salt, sugar and melted ghee. Mix well so that the ghee is evenly distributed.
Step 3
Now, add milk little by little and knead it into soft dough.
Step 4
Cover it with a moist cloth and leave it for around 2 hrs.
Step 5
Knead the dough again and leave it for another 2 hrs.
Step 6
Divide the dough into 8 equal portions. Roll these into thick 6"inch diameter circles. Prick it with fork all over except on the sides.
Step 7
Grease the insides of pressure cooker with ghee. Place the cooker upside down on an open flame.
Step 8
Apply little water on one side of the sheermal and stick this side around the insides of cooker.
Step 9
Cook until brown spots appear on sheermal and it peels away easily from the sides of cooker. Brush the hot sheermals with 2 tsp of saffron milk and serve immediately.
Step 10
Alternatively, you can also cook the sheermals in 250 degree C preheated oven for 15 – 20 minutes.
Nutritional Information
| | |
| --- | --- |
| Calories | 351 K cal |
| Proteins | 5.6 g |
| Fat | 19.8 g |
| Carbohydrates | 36.6 g |
| Cholesterol | 52 mg |
| Sodium | 34 mg |
| Potassium | 21 mg |