Interesting Facts About Stephen Hawking for Kids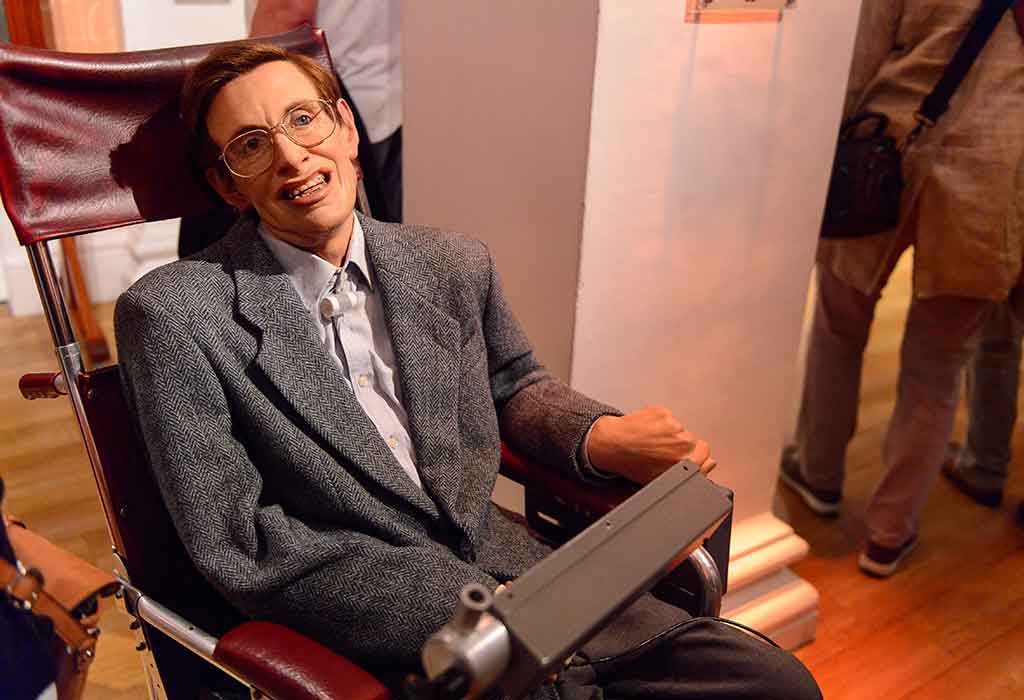 Stephen Hawking is one person who is a source of inspiration and encouragement for kids as well and adults. Being well-versed in multiple fields of
science
, he has been a pioneer
scientist
and mathematician who will be remembered for his contribution to modern scientific discoveries. We will here discuss some interesting facts about this persona.
Who Was Stephen Hawking?
Stephen Hawking was a highly celebrated English physicist, cosmologist, and mathematician. Stephen Hawking's full name was Stephen William Hawking, and he is deemed one of the principal scientists of the present era who invented the black hole. Stephen Hawking was born on January 8, 1942, and Oxford is renowned as Stephen Hawking's hometown.
Besides being a magnificent scientist, he also produced several books and children's novels. He has also helped the world uncloak many mysteries about the birth of the universe, black holes, space, and gravity. Many of his books have been best-selling, presenting his views on the matters of the universe, along with special publications suitable for kids.
What Was Stephen Hawking's Greatest Discovery?
Stephen Hawking's most remarkable discovery was on the universe and black holes, which altered the way scientists think about the universe. Stephen Hawking examined the laws of physics that fabricate the universe. He wished to grasp how the universe was created and how it functions and interprets its formation and progress. His most important work was on broadening and expanding scientists' perception of Einstein's theory of general relativity.
Hawking discovered that the universe must have begun with a big bang, and he also asserted that someday in the future, it would come to an end with black holes. His study on the black holes and universe has changed the way scientists consider the universe.
Why Were Stephen Hawking's Discoveries so Important?
Stephen Hawking's discoveries give us prime clues about creating all physical matter. He stated that the Big Bang was composed of many tiny black holes that blew up under fierce force. Still, no one can tell what happened to the matter in those black holes. This is one of the numerous questions his study has brought up. His work has guided scientists towards discovering 'the theory of everything,' a combination of quantum mechanics and relativity that could successfully illustrate all physical matter in the universe.
Stephen Hawking's Most Famous Works
Stephen Hawking's famous works include:
The Large Scale Structure of Space-Time, co-authored with G.F.R. Ellis (1973): This book is a study on the theoretical physics of spacetime. This work is intended for specialists and not newcomers.
Superspace and Supergravity (1981): The book explores the concept of supergravity, relating theories such as Kähler geometry, KählerEinstein spaces, and Bianchiidendities to explore the topic.
The Very Early Universe (1983): Through this book, Hawking lets us get familiar with the concepts of the Big Bang and how the universe started.
A Brief History of Time: From the Big Bang to Black Holes (1988): This was the most famous book, later becoming a bestseller. This book took six years to complete. He talked about the birth of the universe and black holes and illustrated complex scientific facts in plain and easy language.
The Universe in a Nutshell (2001): This book talks about the philosophies and history of modern physics.
A Briefer History of Time (2005): In this book, Hawking illustrates his research on the beginning of the universe and how it keeps on growing and expanding.
The Grand Design, co-authored with Leonard Mlodinow (2010): The book studies the history of scientific knowledge about the universe and illustrates the M-theory, which is eleven-dimensional.
Brief Answers to the Big Questions (2018): Stephen Hawking couldn't complete his final book, "Brief Answers to the Big Questions," in his life. So, his colleagues at the Hawking estate gave the book completion for him.
Stephen Hawking Most Famous Books for Children
Stephen Hawking and his daughter Lucy wrote five beautiful children's books together. This series of books is a fiction story about a young boy, George, who rebels against his parents' aversion to technology. He begins to befriend neighbors, one of whom is a physicist with a computer. This turns out to be the most powerful computer globally, which offers portals to see and enter into outer space.
Of course, much of the book is meant to explain heavy scientific concepts to children, such as black holes and the origin of life. In this context, it is very fitting that Hawking, who always sought to make his work more accessible, would want to write such a book.
George's Secret Key to the Universe: The book was written to be the first of a series that would continue George's adventures. In this book, we see that George's parents are environmentalists. According to them, science is wrecking our planet. George, on the other hand, befriends the scientists next door and meets Cosmos, the best performing computer in the world.
George's Cosmic Treasure Hunt: The next one in the series came out in 2009 and is called "George's Cosmic Treasure Hunt. "In this cosmic adventure by Hawking, we read about George and his friend, Annie's exploration of the galaxy. This is replete with essays about space travel.
George and the Big Bang: The book is the third book in the George series, following "George's Secret Key to the Universe and George's Cosmic Treasure Hunt." It continues to talk about George and Annie's exploration of the galaxy.
George and the Unbreakable Code: This is the fourth book in the George series.
George and the Blue Moon: This is the fifth book in the George series. It talks about George and Annie's cosmic adventure triggered by the Mars exploration.
Was Stephen Hawking Married?
Stephen Hawking married twice. He bumped into his first wife, Jane Wilde, at a party in 1962. They married in 1965 and were with each other for 25 years before they parted ways in 1990. His second wife was Elaine Mason. She was a nurse who took care of Stephen with his illness. Hawking married her in 1995, and they separated in 2006.
Did Stephen Hawking Have Kids?
Hawking had three children, all with his first wife, Jane. They were:
Robert Hawking (son), born in May 1967.
Lucy Hawking (daughter), born in November 1969.
Timothy Hawking (son), born in April 1979.
What Films and Tv Shows Did Stephen Hawking Worked In?
Stephen Hawking played his role on The Big Bang Theory and Star Trek and has shown up as a cartoon in Family Guy and Futurama. Actor Eddie Redmayne played the role of Hawking in the 2014 film titled The Theory of Everything. This film revolves around the story of Hawking's first marriage and bagged five Oscar nominations.
Other Surprising Facts About Stephen Hawking for Children
Here are some Stephen Hawking facts for preschoolers and facts about Stephen Hawking for kindergarten:
He had to strive at school, and his teachers felt inactive.
His family would go around in a taxi that was converted.
When Stephen Hawking was studying at university, he used a wheelchair. He would often run the wheelchair over others' toes.
Stephen Hawking was an atheist and believed in science more than God.
He was born exactly 300 years after the famous Italian astronomer Galileo Galilei died, passing away on Einstein's birthday.
His friends gave him a nickname, 'Einstein.'
Hawking appeared in several TV shows and films, including Simpsons and Star Trek.
Stephen Hawking had three children and three grandchildren.
In 1982, the Queen bestowed Hawking with the title of CBE: Commander of the British Empire.
Stephen Hawking's father aspired to become a doctor, as there weren't plenty of jobs in maths.
He wrote five books for children with his daughter, Lucy.
When we talk about Stephen Hawking's occupation, he was a theoretical physicist, an author, cosmologist. He was the director of research at the Centre for Theoretical Cosmology at the University of Cambridge when he took his last breath. He was the Lucasian Professor of Mathematics at the University of Cambridge between 1979 and 2009.
On March 14, 2018, Stephen Hawking died at his home in Cambridge in England. He was aged 76.
Stephen Hawking received many honors and awards, including many honorary degrees, for his extraordinary accomplishments in the scientific field. Let's mention a few of the many awards and honors below.
He was elected to the Royal Society in 1974 as one of its youngest fellows. When he was a youth of 32, he came to be a Fellow of the Royal Society.
He was the receiver of the first Albert Einstein medal in 1979.
He was honored with CBE (Commander of the British Empire) by Buckingham palace in 1982.
He was awarded the Copley medal in 2006, which is the highest honor of the Royal Society.
In 2009, he got the Presidential Medal of Freedom, the highest civilian award in the United States.
Stephen Hawking has been a pillar of inspiration. He was told he had only two years to live. But fought against all odds and lived for 55 years till 76 years. He didn't give up even after losing his voice. He used a voice synthesizer to write scientific papers and seven books.
Also Read:
Abraham Lincoln Facts for Children
Isaac Newton Facts for Kids
Thomas Edison Facts for Children