16 Must-Read Poetry Books for Kids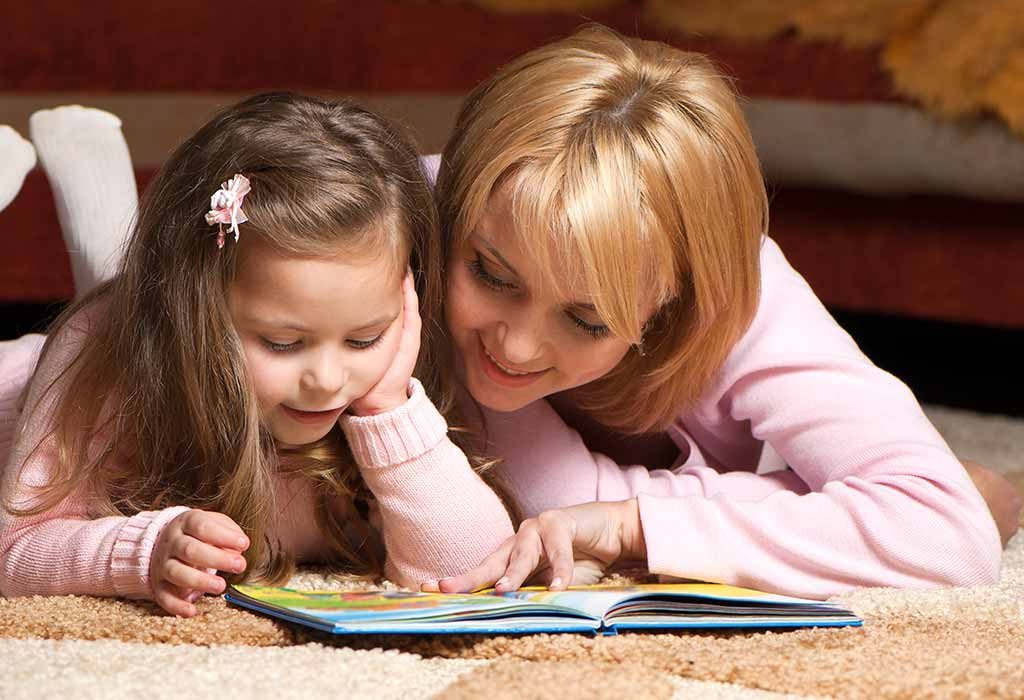 In this Article
The first few years of a child's life are very crucial as kids tend to learn the most during this time. As parents, it is important that you teach all good things to your kids during this time. One of the things that you can teach your child is reading story and poetry books; to get them started, you will have to read stories to them. This article brings you a list of poetry books to get your kids started. Reading books to your child can inculcate a habit of reading and always learning new things.
16 Best Poetry Books for Children
Poetry is a wonderful expression of art. You should encourage your child to read child poetry books with you. We give you the list of the best and most popular poetry books which you can read to your child.
1. We Sang You Home
Author – Richard Van Camp
Age Recommended: 3-8 years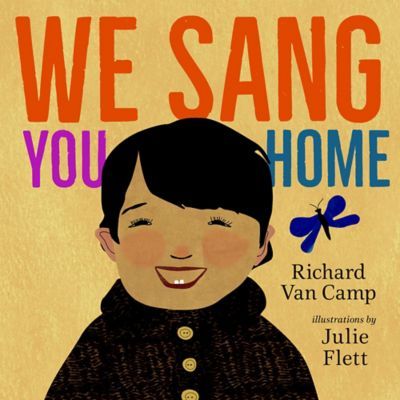 Source: https://in.pinterest.com/pin/135671007513670905/
Why It's Great: This is not just a poetry book but a personified version of the bond between a parent and a child. This lyrical book expresses the feelings of new parents when they welcome a newborn into their lives. The rhythmic lines of the poem in the book are very heart-touching and describe the roller-coaster of emotions that new parents experience when they are blessed with a baby. The illustrations in the book are done by Julie Flett.
2. Wee Rhymes: Baby's First Poetry Book
Author – Jane Yolen
Age Recommended: 4-8 years
Why It's Great: This book is a collection of fifty original poems and rhymes describing the various activities in a baby's daily life. These poems are divided into different sections. The book has amazing illustrations by Jane Dyer. You can read these poems to your little one and have him learn things along with healthy interaction. The beautiful illustrations will keep your munchkin glued to the book.
3. Haiku Baby
Author – Betsy E. Snyder
Age Recommended: 3-8 years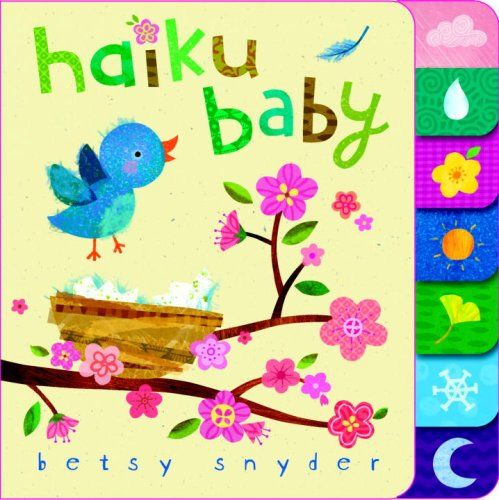 Source: https://in.pinterest.com/pin/239253798923541048/
Why It's Great: Your kid is sure to fall in love with this Japanese form of poetry. This book describes the various little thing the little ones are intrigued by. It elucidates the beautiful details of the simplistic things in the world, like a raindrop, leaf, or fish.
4. Little Master Carroll: Jabberwocky
Author – Jennifer Adams
Age Recommended: 4-8 years
Why It's Great: The idea of the story of this book has been taken from the original poem of Little Master Carroll. And the illustrations by Alison Oliver in this book bring the whole story to life. We're sure your kid will love staring at the pictures in this book while you read it to him. The book describes an adventurous trip through Jabberwocky.
5. Homemade Love
Author – Bell Hooks
Age Recommended: 2-8 years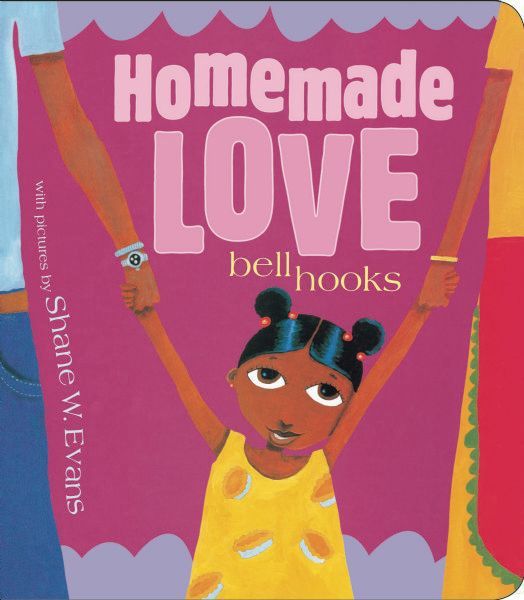 Source: https://in.pinterest.com/pin/540220917794037415/
Why It's Great: This award-winning poetry book by Bell Hooks defines the love between a sweet daughter and her parents. It talks about the homemade love that binds them all together. The beautiful illustrations by Shane W. Evans add more interest to this wonderful book. You can read this book to your child and teach him the importance of love.
6. Full, Full, Full of Love
Join a young boy as he revels in the warmth and affection of a family gathering, brimming with love, in this touching story by Trish Cooke.
Author – Trish Cooke
Age Recommended: 2- 8 years
Why It's Great: This lovely book focuses on the bond shared by a little kid Jay Jay and his grandmother. It elaborates on the details of a Sunday dinner with family. Sunday dinner with the family is pure fun – it is full of hugs and kids, yummy dishes and happy faces. This book is perfect if you want to teach your child the concept of family. The illustrations in this poetry book are done by Paul Howard.
7. Little Poems for Tiny Ears
Author – Lin Oliver
Age Recommended: 1-3 years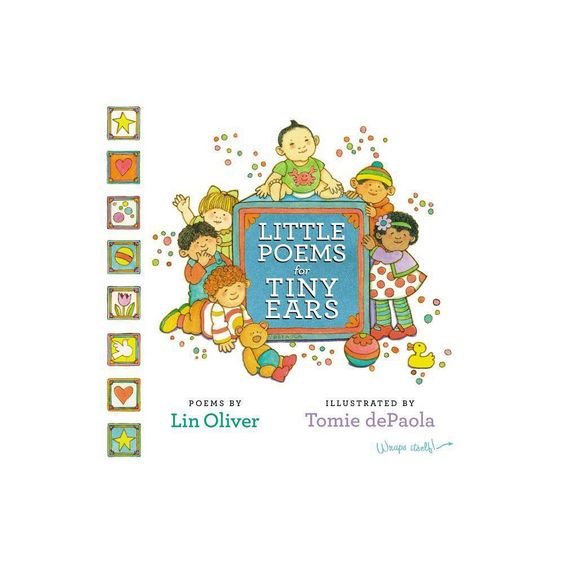 Source: https://in.pinterest.com/pin/137289488806350599/
Why It's Great: This book is illustrated by the famous Tomie Depaola, who is well-known for her attractive and interactive illustrations. This book is a collection of baby poems that you can sing to your little one. It covers poems about all the little things a baby gets thrilled by. Let it be a poem about bath time or one about playing peekaboo, this book has everything you need.
8. Poetree
Author – Shauna Lavoy Reynolds
Age Recommended: 5-8 years
Why It's Great: This amazing book is the story of a little girl Sylvia writing a poem to a tree. She ties the poem to a birch tree. When she returns to the tree, she is surprised to see another poem tied to the tree. It would be interesting to find out if the tree wrote the poem back to Sylvia. This book will intrigue your little kid. The beautiful illustrations by Shahrzad Maydani will grab your kid's attention.
9. Life Doesn't Frighten Me
Author – Maya Angelou
Age Recommended: 4-8 years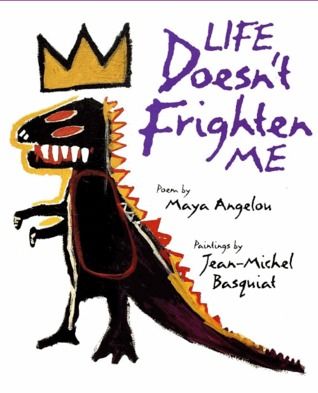 Source: https://in.pinterest.com/pin/62557882310670983/
Why It's Great: This book will help your child become a brave person. The powerful words by the poet give a new dimension to all the imaginations of a little child. This is indeed a very mighty poem and will surely be a lesson for the little one. The illustrations in the book are contributed by Jean-Michel Basquiat.
10. When Green Becomes Tomatoes: Poems for All Seasons
Author – Julie Fogliano
Age Recommended: 3-6 years
Why It's Great: This is a beautiful piece of work by the famous poetess Julie Fogliano. It depicts the journey through the different seasons. It describes the beauty of snow followed by summers and then the autumn season. It is illustrated by Julie Morstad and is a treat to read with your kid.
11. Imagine
Author – Juan Felipe Herrera
Age Recommended: 5-8 years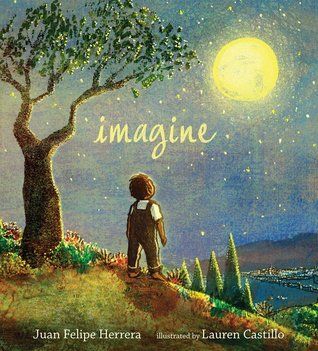 Source: https://in.pinterest.com/pin/22025485664898037/
Why It's Great: In this wonderful poetry, Juan Felipe Herrera has described his childhood imaginations. He keeps you engaged with the fancy thoughts he imagined as a child. The idea behind this poetry is to tell the little ones that they can live up to their imaginations. The illustrations are beautifully done by Lauren Castillo.
12. Love to Mama: A Tribute to Mothers
Author – Pat Mora
Age Recommended: 3-8 years
Why It's Great: This book is a collection of poems by thirteen poets from different parts of the world. Their poems explain the lovely relationship and bond between a mother and her children. These poets are all from different parts of the world. However, the feelings they share for their respective mothers are the same, they have the same love and affection for their mothers. Paula Barragan illustrates the book.
13. Shout! Little Poems That Roar
Author – Brod Bagert
Age Recommended: 3-6 years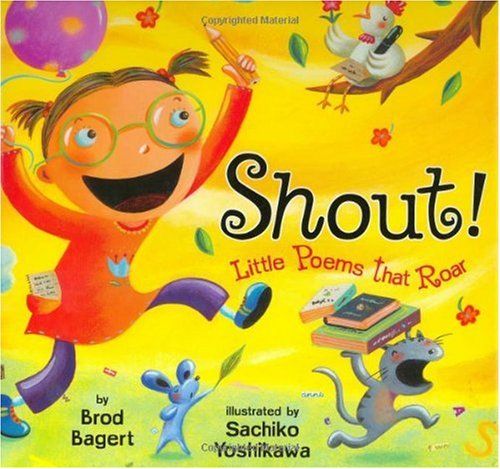 Source: https://in.pinterest.com/pin/564498134546452180/
Why It's Great: This is a collection of twenty-one poems that cover all sorts of silly and beautiful activities that little ones can do. This book has amazing and interesting ways to teach children how to do work, all by means of fun. The beautiful illustrations in this book are done by Sachiko Yoshikawa.
14. A Song for Gwendolyn Brooks
Author – Alice Faye Duncan
Age Recommended: 8-10 years
Why It's Great: This work of poetry by Alice Faye Duncan gives us a deep insight into the life of the renowned Black author Gwendolyn Brooks. Your child would love to know how she rose to fame despite facing many difficulties in life. Read this poetry book to your child once he is a little older and able to understand things and life in general.
15. Don't Ask a Dinosaur
Author – Matt Forest Esenwine and Deborah Bruss
Age Recommended: 2-5 years
Why It's Great: This funny book is wistfully written by the poet. It describes the various activities that dinosaurs cannot do. It is a funny depiction of their odd features that prevent them from doing some very simple tasks like setting up forks and spoons on the dinner table. The credit for the book's life-like illustrations goes to the talented artist Louie Chin.
16. My Village: Rhymes From Around the World
Author – Danielle Wright
Age Recommended: 3-6 years
Why It's Great: This book is a lovely one featuring verses and nursery rhymes from all over the world: India, Australia, Ireland, New Zealand, China, Norway, Tonga, Fiji, Jamaica, Denmark, Japan, Zimbabwe, Samoa, Indonesia, Iran, Germany, Iceland, Switzerland, Russia, Brazil, France, and Holland. It has delightful, touching, quirky and funny verses from all these countries, which are beautifully brought to life by the fresh artwork.
Reading is a healthy habit; you should inculcate the same in your child from an initial stage by getting him started with simple and fun poetry books. These poetry books open a window of imagination in your child's mind and surely enjoy reading on his own when he grows up. So read these poems to your child daily, one poem at a time, and give him the freedom to imagine!
Also Read:
Sex Education Books for Children
Books for Kids Who Love Trains