Consuming Tamarind During Pregnancy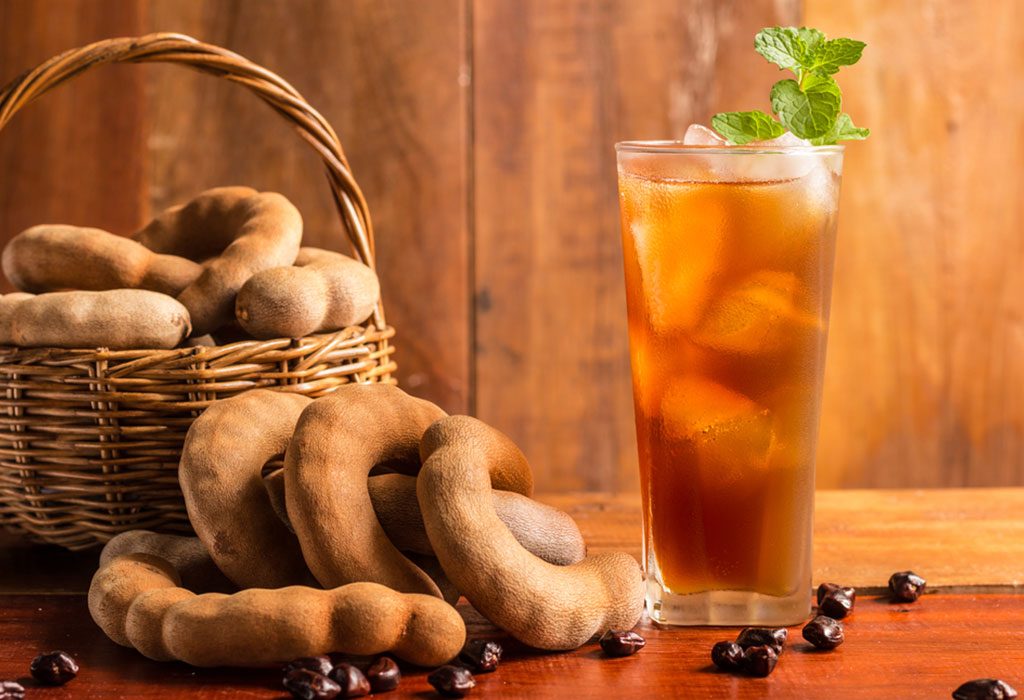 Nutrition is one of the most overlooked and most essential parts of any lifestyle. This is truer when you're pregnant. When it comes to nutrition, you have to keep in mind that the food you consume will also affect your baby. There are a lot of foods that are healthy for you normally but are considered dangerous when you have a growing baby in your belly. It is always important to understand that your dietary needs change when you're pregnant. Consuming tamarind in pregnancy is one topic of concern that many women have. Read on to learn all about consuming tamarind during pregnancy.
Video:
Is it Safe to Eat Tamarind During Pregnancy?
Nutritional Value of Tamarind
Tamarind is an extremely tasty ingredient that is used in numerous dishes due to its distinct flavour. Several ancient civilizations used tamarind for medicinal purposes – tamarind does have some medicinal properties; but what makes it an interesting ingredient is its nutritional value. Tamarind is rich in polyphenols, flavonoids, potassium, iron, dietary fibre, vitamins A, C and K and many more minerals.
Tamarind Nutrition Facts
Here is the nutritional chart for tamarind:
Amount per serving. Serving size: 100 g, raw
| | |
| --- | --- |
| Nutrition | Value |
| Calories | 239 |
| Calories From Fat | 5 |
| Total Fat | 1 g |
| Saturated Fat | 0 g |
| Cholesterol | 0 mg |
| Sodium | 26 mg |
| Total Carbohydrates | 63 g |
| Dietary Fiber | 5 g |
| Sugar | 57 g |
| Protein | 3 g |
| Vitamin A | 1% |
| Vitamin C | 6% |
| Calcium | 7% |
| Iron | 16% |
Is Eating Tamarind During Pregnancy Safe?
Understanding the nutritional value of tamarind is great for planning a diet, but is tamarind safe for pregnancy? The answer is yes but in moderation. Tamarind is rich in nutrients like vitamins A & C and calcium. It is also a decent source of protein, fibre and healthy sugars. It can also be used as a laxative. It is known to have anti-inflammatory properties and antimicrobial properties. Medicinally, it can help with diarrhoea, and constipation, and is extremely rich in antioxidants. While studies conducted on animals showed that tamarind can reduce blood sugar levels, the same cannot be said for humans and, specifically, gestational diabetes.
However, tamarind is known to react with certain medications like paracetamol, ibuprofen and aspirin, so if you are on these medicines, you may want to give yourself 24 hours after taking the medicine to eat tamarind. Always talk to your doctor to understand how your body reacts to an ingredient before adding it to your diet, especially in the latter stages of pregnancy.
Benefits of Consuming Tamarind During Pregnancy
When consumed in moderation, there are numerous benefits to eating tamarind. Some of them are:
The anti-inflammatory properties of tamarind can help reduce swelling around the ankles, bloating and muscle pain in the later stages of pregnancy.
Tamarind is rich in flavonoids and polyphenols, which help with gestational diabetes.
The minerals in tamarind are known to help control blood pressure to a mild extent because of the presence of potassium and mild sodium.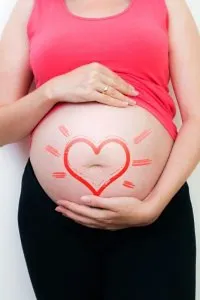 Sweet tamarind in pregnancy can help battle constipation due to its laxative properties.
Tamarind is great for balancing digestion when used in moderation; this can also help the flow of stools be firm, thus combating diarrhoea.
The antioxidants in tamarind are believed to prevent some forms of cancer.
Tamarind can also help in reducing nausea that comes from morning sickness – sucking on a piece of tamarind with some salt on it can help the pregnant woman feel better.
Tamarind improves immunity as it is loaded with antioxidants. It is also rich in vitamin C.
Tamarind helps support fetal development as it is rich in Niacin (Vitamin B3) which is important for the brain and nervous system development. Vitamin B3 also helps prevent certain birth defects.
From the above list, you can see how tamarind is good for pregnancy. You can consume tamarind in the form of sorbets, add it to your curries, or even in your lemonade for a refreshing beverage. The uses are innumerable.
Side-Effects or Risks of Eating Tamarind While Pregnant
Much like the benefits, there are risks involved with eating tamarind, especially in large, uncontrolled amounts. Some of these are:
Tamarind increases the body's ability to absorb ibuprofen. This can be dangerous in the third trimester, as ibuprofen during this time can potentially cause the permanent closing of the baby's heart passage. It is recommended that you do not combine this medicine with the consumption of tamarind.
Similar to the ability to absorb ibuprofen, tamarind increases the risk of the over-absorption of aspirin. This can act as a blood thinner and may lead to your baby not receiving proper nutrition. It can create irregular blood flow for your baby as well.
Overeating tamarind can lead to an imbalance in your blood sugar.
Consuming too much tamarind can harm your blood pressure.
In the early stages of pregnancy, overconsumption of tamarind can lead to a miscarriage. This is due to excess vitamin C in tamarind that hinders the production of the pregnancy hormone progesterone.
Overconsumption of tamarind can lead to diarrhoea because tamarind acts as a laxative and increased intake will only worsen the situation.
If you have fluorosis during pregnancy, having raw, undiluted tamarind can harm the foetus.
How to Include Tamarind in Your Pregnancy Diet?
If you're consuming tamarind or imli during pregnancy, make sure that you consume it with other food items instead of its raw or undiluted form. You can also look into different Indian recipes like puliyogare, rasam, etc. Another good option would be to consume tamarind in the form of candies.
FAQs
1. Can You Consume Tamarind in Every Trimester?
Wondering about the consumption of tamarind during the 2nd trimester of pregnancy and for that matter even the 1st trimester, or 3rd? Well, the consumption of tamarind is not specific to any trimester of pregnancy. But make sure you consume it in moderation during any stage of pregnancy.
2. Can Tamarind Cause Heartburn When Pregnant?
Yes, this is because tamarind is acidic in nature. Overconsumption could potentially lead to acid reflux or heartburn, especially in those pregnant women who are prone to these conditions.
3. Can Tamarind Lead to Weight Loss in Pregnancy?
Tamarind assists in weight loss because of its ability to suppress appetite and aid digestion. However, do check with your doctor regarding this since weight loss isn't usually the goal in pregnancy.
4. Is It Safe to Eat Tamarind Seeds While Pregnant?
While tamarind seeds are not harmful, they are not known to provide any specific benefits during pregnancy. Also, tamarind seeds have a hard texture and hence aren't consumed. It's best to stick to tamarind pulp.
5. Is Tamarind Juice Safe to Drink During Pregnancy?
Tamarind juice for pregnancy can be a refreshing and healthy drink. It's rich in vital nutrients and aids digestion. However, do consume it in moderation and only after diluting it with water or other juices as it is highly acidic.
6. Is It Safe to Include Tamarind in Cooking While Pregnant?
Yes, it is safe to include tamarind in cooking during pregnancy. However, make sure to consume it in moderation.
It is important to understand that the risks and benefits of tamarind during pregnancy are based on the amount consumed and the manner in which it is consumed. It is highly recommended that you talk to your doctor about how to prepare dishes using tamarind during your pregnancy. Be sure to communicate with your nutritionist about any medications you are on during this period of pregnancy, as that can dramatically affect the ingredients you are allowed to consume during this period of your life. Remember to eat safely, in moderate portions and frequently.
Tamarind is not an ingredient that can completely replace the need for all other food. Remember to combine various healthy ingredients in a dish that has a good nutritional balance. If you feel a craving for tamarind during your pregnancy, ensure that you inform your caregivers and partner not to allow you to over-consume it due to the complications it can cause to the foetus.
It is recommended that when eating tamarind on a regular basis during your pregnancy, you keep a constant check on your blood sugar and blood pressure levels. If you do not feel comfortable, stop eating it and consult your doctor immediately. In this situation, doctors can give you tamarind capsules or supplements to make up for the lost nutrition. Try not to eat too much raw tamarind. Tamarind is a delicious ingredient that has plenty of benefits, but it's best to ask a doctor before adding it to your diet.
References/Resources:
1. Placek. C; A test of four evolutionary hypotheses of pregnancy food cravings: evidence for the social bargaining model; The Royal Society Publishing; https://royalsocietypublishing.org/doi/10.1098/rsos.170243; October 2017
2. Kijsamanmith. K, Surarit. R, Vongsavan. N; Effect of tropical fruit juices on dentine permeability and erosive ability in removing the smear layer: An in vitro study; PubMed Central; https://www.ncbi.nlm.nih.gov/pmc/articles/PMC6395234/; June 2016
3. Sharma. P, Gupta. P; Association of bronchial asthma and allergic rhinitis with IgE mediated allergy to common food allergens; International Journal of Medical Research and Review; https://ijmrr.medresearch.in/index.php/ijmrr/article/view/533/1034; April 2016
4. Iskandar. I, Setiawan. F, Sasongko. L, Adnyana. I; Six-Month Chronic Toxicity Study of Tamarind Pulp (Tamarindus indica L.) Water Extract; PubMed Central; https://www.ncbi.nlm.nih.gov/pmc/articles/PMC5388147/; March 2017
5. Food Data Central Search Results: Tamarind; U.S. Department of Agriculture; https://fdc.nal.usda.gov/fdc-app.html#/food-details/1102697/nutrients
6. Natukunda. S, Muyonga. J, Mukisa. I; Effect of tamarind (Tamarindus indica L.) seed on antioxidant activity, phytocompounds, physicochemical characteristics, and sensory acceptability of enriched cookies and mango juice; PubMed Central; https://www.ncbi.nlm.nih.gov/pmc/articles/PMC4930494/; November 2015
7. Why Tamarind Just Might Be Your New Favorite Fruit; Cleveland Clinic; https://health.clevelandclinic.org/tamarind/
8. Kuru. P; Tamarindus indica and its health related effects; Asian Pacific Journal of Tropical Biomedicine; https://www.sciencedirect.com/science/article/pii/S2221169115300885; September 2014
Also Read:
Soda during Pregnancy
Soft Drink while Pregnant
Hibiscus Tea in Pregnancy
Consuming Kombucha while Pregnant