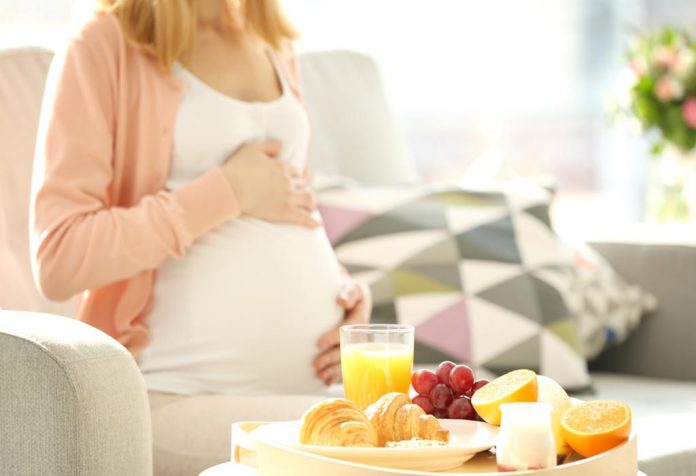 Breakfast is most important as it gives the body nutrition after fasting overnight. During pregnancy, the diet of the mom-to-be determines the growth and healthy development of the unborn baby. It is, therefore, very important for a pregnant woman to eat a nutritious breakfast so that her baby can get the nourishment needed for healthy growth. This article talks about healthy breakfast recipe ideas for pregnant women. It will also shed light on which foods are good for pregnancy and which ones to avoid.
What Foods Should Pregnant Women Include in Breakfast?
Pregnant women should start the day off with a nutritious breakfast. Here is a list of foods that pregnant women should include in their breakfast:
1. Protein-rich Foods
Proteins are the building blocks of DNA, tissues and muscles. Your baby needs protein to develop healthy muscles. Examples of breakfast foods rich in protein include yogurt, eggs, peanut butter, lentils (dals), and cheese.
2. Calcium-rich Foods
Calcium is essential for the development of strong bones in your baby. A pregnant woman needs about 1000mg of calcium a day to meet the requirements of her own body and that of her baby's. Calcium-rich breakfast foods include almonds, figs, sesame seeds, cheese, milk, and yogurt.
3. Fibre-rich Foods
During pregnancy, constipation can be an unpleasant side effect. To prevent this, include fibre rich foods in your diet. Examples include whole grains like bran and oats, flax seeds, chia seeds, broccoli, sweet corn, figs, apples, bananas, and pears.
4. Whole grains
Whole grains are rich in vitamin B-complex, dietary fibre, carbohydrates, and minerals like magnesium, iron, and selenium. These nutrients are important for your baby's healthy growth and development. Examples of whole grains are bulgur wheat, oats, buckwheat, barley, brown rice, whole-wheat bread, and millets.
5. Iron and Folate-rich Foods
The body needs extra iron to make more blood for both the mother and the baby during pregnancy. Folate is important for the proper development of the baby's brain and spinal cord. Examples folate-rich foods include dark green leafy vegetables like spinach and kale, asparagus, broccoli, lentils, avocado, and Brussels sprouts. Examples of iron-rich foods are whole grains, spinach, meat, fish, tofu, liver, soybeans, nuts, and seeds.
What Breakfast Foods Should Be Avoided in Pregnancy?
1. Raw Eggs
Raw eggs could contain salmonella bacteria which cause food poisoning. This is harmful to the unborn baby. So, eat only pasteurised eggs that are well cooked.
2. Unpasteurised Dairy Products
Unpasteurised dairy products like soft cheeses or blue cheese could contain listeria which causes food poisoning. Hence, avoid unpasteurised dairy products.
3. Under Cooked or Raw Meat and Seafood
Under cooked meat can also cause food poisoning. Ensure that the meat you consume is well cooked. Seafood contains high levels of mercury which can cause birth defects in the baby. It is best to avoid seafood during pregnancy.
4. Caffeine
Caffeine can cross the placental barrier and increase the heart rate of the baby. It has also been linked to miscarriages. It is better to limit or avoid caffeinated beverages like coffee or cola.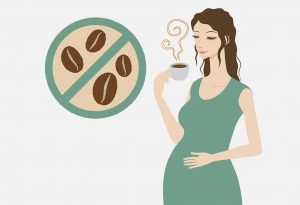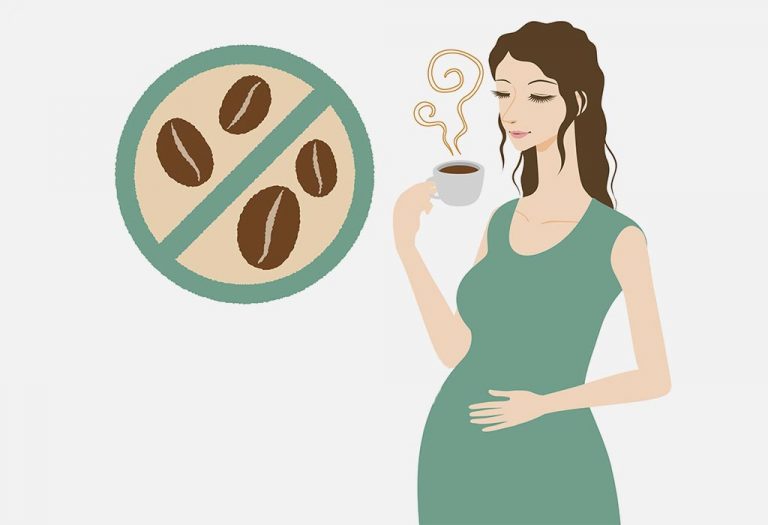 Breakfast Food Safety Tips for Pregnant Women
1. Eat Only Fresh Food
Fresh food is the most nutritious. Expired food or food that has been sitting in the fridge for a couple of days loses its nutrient content and can also cause food poisoning.
2. Wash Hands before Meals
Good hygiene practices make sure that the mom-to-be does not get any infections that can harm her or the baby. You can dip your hand in a mug with Dettol and water to remove all the germs.
3. Wash Fruits and Vegetables Thoroughly
Fruits and vegetables must be washed thoroughly before consuming to ensure that dirt, germs and traces of pesticides are completely removed.
Tips to Remember while Deciding What to Eat for Breakfast during Pregnancy
1. Eat in Stages
If you suffer from morning sickness and cannot handle a big breakfast, start with liquids. Eat in stages. Start with one piece of toast or one dosa. Take a short break and then resume eating until you feel satisfied.
2. Have 5 Small Meals A Day
Have 5 small meals a day instead of 3 large ones. This will get you through the day without feeling fatigued or full.
3. Stay Hydrated
It is very important to stay hydrated throughout the day. You can drink plain water, juice, coconut water or clear soups.
4. Do Not Avoid Fats
Healthy fats are important for both you and your baby. Include healthy fats like avocado, olive oil, nuts, etc. in your meals
5. Include Plenty Of Fruits and Vegetables
Fruits and vegetables contain a wide range of nutrition that your baby requires for healthy development. Include a bowl of fruits with breakfast and a salad or vegetables with your lunch.
Healthy Pregnancy Breakfast Recipes
Here is a list of pregnancy breakfast ideas that are healthy and nutritious:
1. Moong Dal Dosa
If you are looking for a healthy Indian breakfast during pregnancy, moong dal dosa is a great choice. It contains proteins and carbohydrates which give you the energy and nutrition you need to get through the day.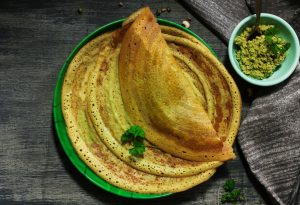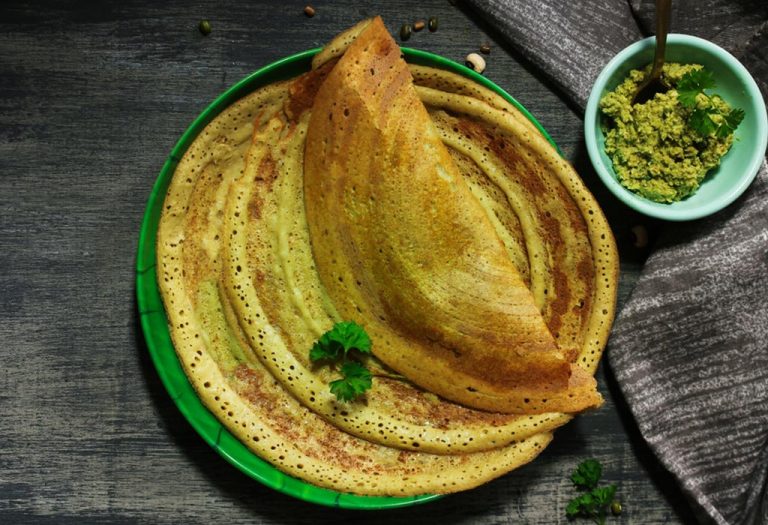 a. What You Will Need 
1 cup split green gram dal
1 cup parboiled rice
Salt
Oil
b. How to Prepare 
Soak the dal and parboiled rice for 3 hours. Drain.
The rice and dal need to be ground in a blender with less water to make a smooth batter.
Transfer the batter to a bowl and allow it to ferment overnight.
Add salt and mix well. Heat a non-stick frying pan and sprinkle some water on it. Wipe the water off with a cloth.
Using a circular motion, spread the batter in the pan to make a dosa of 6-inches diameter.
Put a few drops of oil all around the edges of the dosa and cook on a medium until it is golden brown and crisp.
Flip it over to cook the other side for a few seconds. Fold it in two and transfer onto a plate. Serve with chutney or Sambar.
2. Zucchini and Carrot Dosa
This is a very healthy breakfast for a pregnant lady as it contains vegetables, lentils, carbohydrates and healthy fats which provide the mother-to-be and the baby a wide range of nutrients.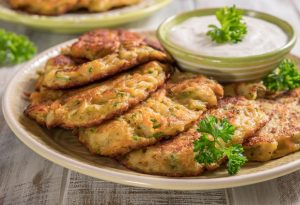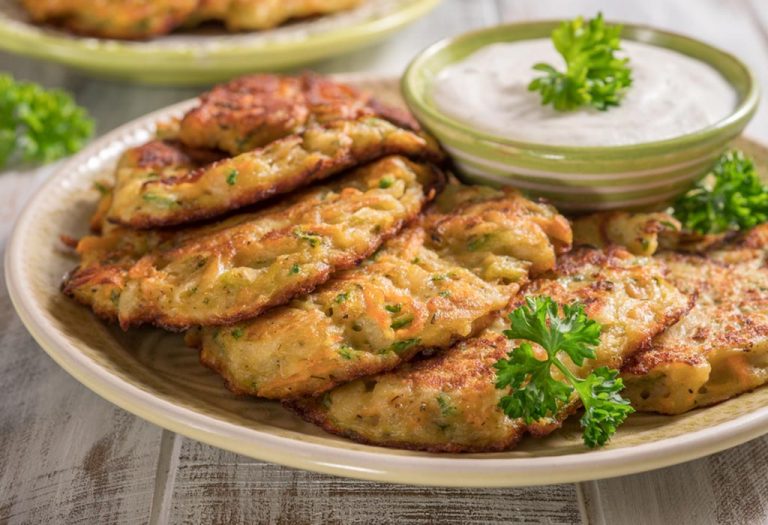 a. What You Will Need 
¾ cup grated zucchini
¼ cup grated carrot
¼ cup Bengal gram flour (Besan)
½ cup rice flour
A few sprigs of finely chopped coriander
1 or 2 finely chopped green chillies
Salt and Oil
b. How to Prepare 
Combine all the above ingredients except oil with half a cup of water and mix it into a smooth batter of pouring consistency.
Heat and then grease a non-stick pan with oil. Pour a ladle of batter into the pan and spread it to form a circle of 3-inches diameter.
Put some oil around the edges of the dosa and cook on medium flame until it is golden brown.
Flip over to cook the other side of the dosa for a few seconds.
Serve it with mint chutney.
3. Dates and Banana Shake
This is a great idea for breakfast during pregnancy's first trimester, when you suffer from morning sickness. If you are unable to stomach a solid breakfast, you can try this healthy milkshake.
a. What You Will Need 
¼ cup dates
½ a banana
1 cup milk
4 to 5 ice cubes
b. How to Prepare 
Soak the dates in warm milk for five minutes.
Blend the dates, milk, banana and ice cubes together in a blender to make a smooth milkshake.
Consume it immediately.
4. Multigrain Idlis
This is a recipe that contains whole grains and proteins. It is a very healthy breakfast for pregnant women.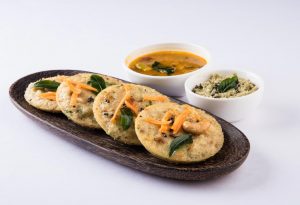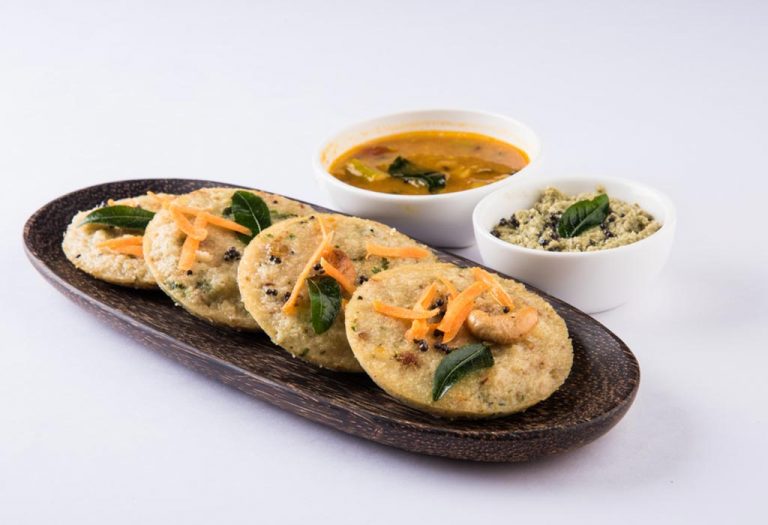 a. What You Will Need
1 tsp fenugreek (methi) seeds
½ cup red millet flour (ragi)
½ cup black millet flour (bajra)
½ cup split black lentils (urad dal)
½ cup white millet flour (jowar)
½ cup whole wheat flour
salt and oil
b. How to Prepare 
The urad dal and fenugreek seeds need to be immersed in water for 2 hours.
Drain and blend until it is a smooth batter.
Combine this with the remaining whole grain flours and salt. You can add water if needed to make it a smooth batter.
Cover and allow it to ferment overnight.
Grease an idli mould and pour a spoonful of batter into each mould.
Steam this in an idli steamer or cooker for 10 minutes.
Serve it with Sambar.
5. Lentils Dosa
Lentils are a great source of proteins which are necessary for the proper growth of the unborn baby. Lentil Dosas are healthy, and they also taste delicious.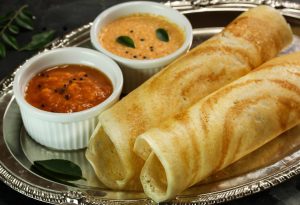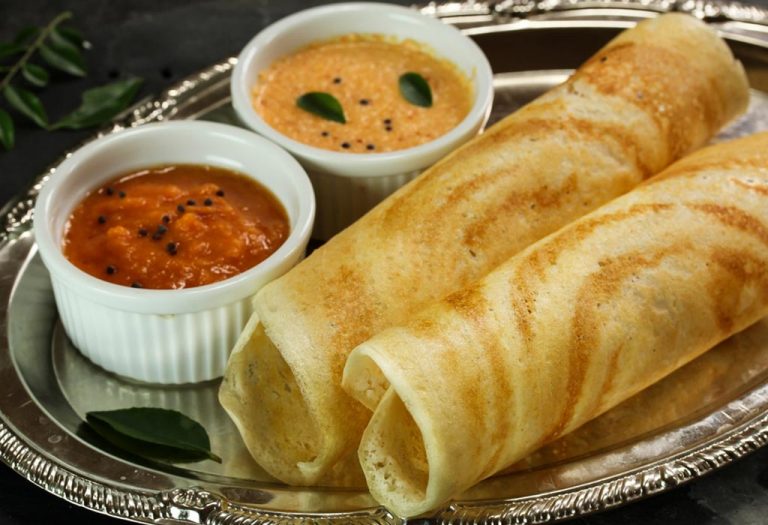 a. What You Will Need 
2 cups idli rice
¼ cup green gram (green moong dal)
¼ cup pigeon peas (toor dal)
¼ cup black gram (urad dal)
¼ cup Bengal gram (chana dal)
3 tbsp chickpea (channa)
3 tbsp kidney beans (rajma)
1 tsp fenugreek (methi) seeds
3 red chillies
A pinch of asafoetida
Salt and oil
b. How to Prepare 
Wash and soak all the ingredients except asafoetida for 4 to 6 hours.
Drain and blend everything together including the asafoetida and salt to make a smooth, thick batter.
You can allow it to ferment overnight or prepare it without fermentation.
Heat a non-stick frying pan and grease it.
Pour the batter into a pan and spread it with circular motions to make a 6 to 8-inch dosa.
Add a few drops of oil along its edges and cook on medium flame until it is crisp and golden brown.
Turn it over and let it cook it for a few seconds.
Serve it with coconut chutney or Sambar.
6. Ragi Idlis
a. What You Will Need 
1 cup semolina (rava), dry roasted and cooled
1 cup finger millet (ragi)
1 cup sour curd
Water
A pinch of baking soda
Salt and oil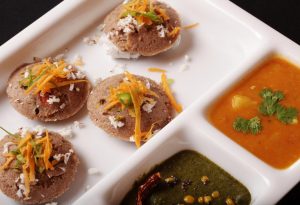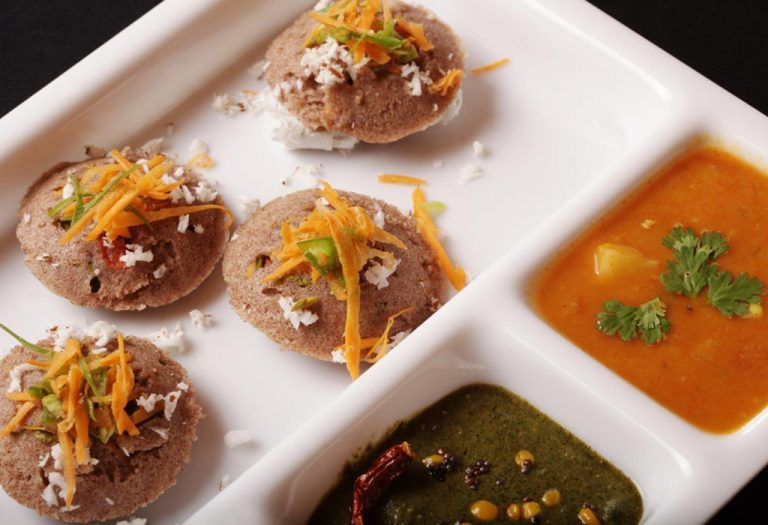 b. How to Prepare 
Mix the ragi, semolina, salt and curd in a bowl.
Add water to get a smooth idli-batter consistency.
Set aside for ½ an hour.
If the batter has thickened, add more water.
Grease an idli mould and pour a spoonful of batter into each mould.
Steam this in a cooker or idli steamer for 10 minutes.
Remove the idlis from the mould after they cool down a bit
Serve with chutney and Sambar.
7. Oats Upma
This recipe is very nutritious for pregnant women as it contains several vegetables and whole grain.
a. What You Will Need 
1 cup of finely chopped vegetables like carrots, beans, cabbage and peas
1 cup dry roasted oats
1 chopped green chilli
1 finely chopped onion
½ tablespoon turmeric powder
½ tablespoon grated ginger
5-10 curry leaves and a few sprigs of chopped coriander
1 tablespoon ghee and 1 tablespoon oil
½ tablespoon mustard seeds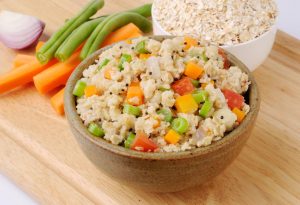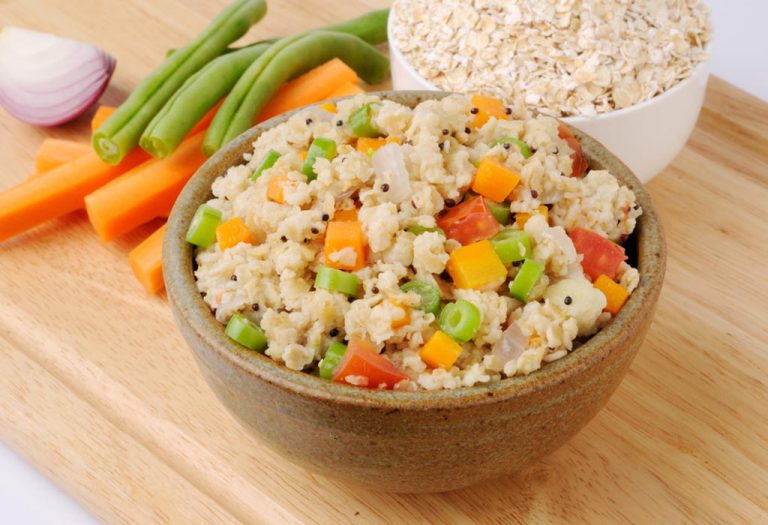 b. How To Prepare 
Heat a deep pan and add ghee and oil to it.
Once the oil mixture is hot, add the mustard seeds and let them splutter.
Add curry leaves, green chilli, ginger and onion. Fry until the onion is golden brown.
Next, add all the chopped vegetables and cook them for five minutes with a closed lid.
Add salt and turmeric powder.
Add a cup of water so that you can mix everything. Let the water come to a boil.
Add roasted oats and mix it well. Let all the water get absorbed and the oats get cooked.
Garnish with chopped coriander.
Serve it hot with chutney.
Apart from these recipes, you can try other healthy breakfast foods like vegetable and cheese omelettes, oatmeal with dry fruits, nuts and honey, boiled eggs, and wholegrain muffins with cream cheese. You can include some freshly squeezed orange juice with your breakfast or have a small bowl of fresh, chopped fruits. A nutritious breakfast will ensure that you have the energy to get through the day. It will also provide your baby with the nourishment she needs for healthy development.
Also Read:
Healthy Foods to Eat during Pregnancy
Healthy Snacks during Pregnancy
Pregnancy Diet Chart