10 Amazing Benefits of Eating Ragi During Pregnancy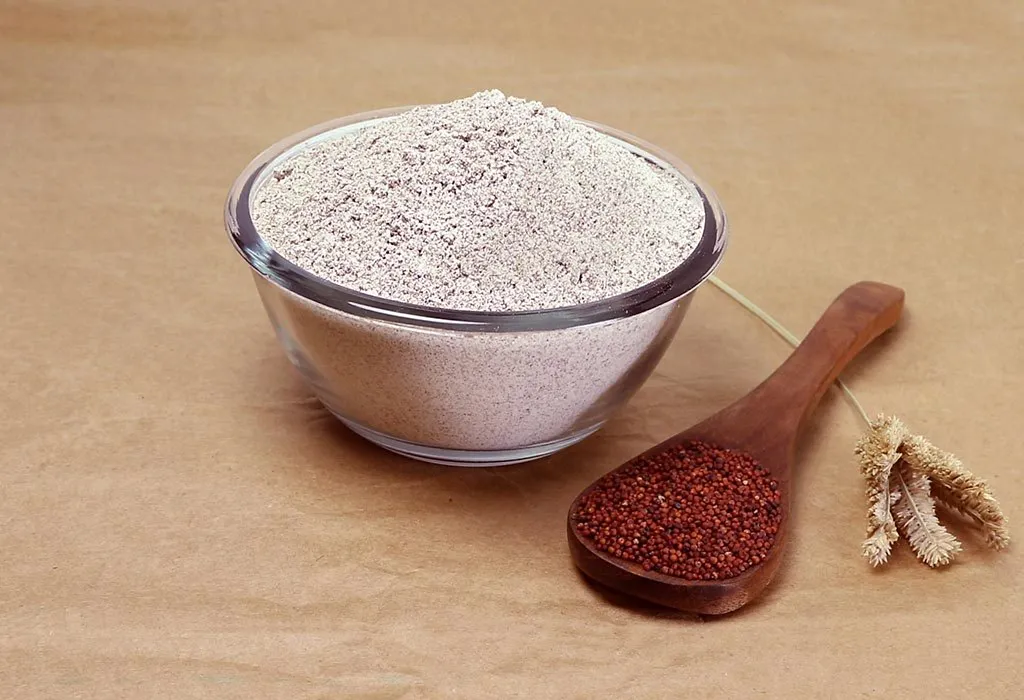 Ragi is a grain grown in many Asian and African countries. It has many health-related benefits for expectant women. It can be eaten by making rotis of ragi flour or in porridge, adai, dosa or kali. Here are some benefits of eating ragi during pregnancy.
Health Benefits of Ragi for Pregnant Women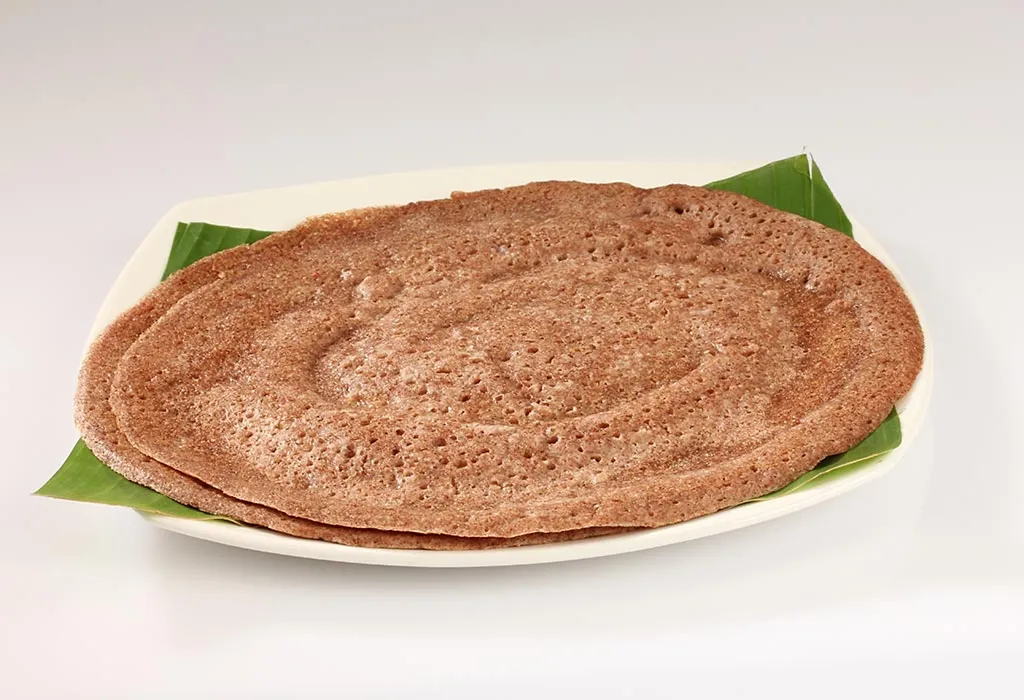 Is ragi good to consume during pregnancy? You can find out after reading the health benefits of ragi for pregnant women.
1. High Content of Calcium
Ragi is rich in calcium, which helps in the teeth and bone development of the child. The baby's essential source of nutrition is from the mother, so sufficient calcium content should be present in your body. Calcium helps in strengthening the teeth, bones, and nails of both you and your child.
2. Has Natural Fat Content
It is better to avoid food containing excess fat during pregnancy. It results in issues like diabetes, hypertension and heart disease. Ragi has natural fat in it, which is good for health and does not lead to excessive weight gain.
3. Rich in Fibre
Ragi flour is good for pregnancy because it contains high amounts of fibre. Hence, it helps in preventing problems related to bowel movement and constipation.
4. Helps in Dealing With Insomnia
Expectant women find it hard to sleep peacefully at night. If you eat ragi, you can get a sufficient amount of sound sleep at night. The amino acid in ragi is tryptophan which helps in dealing with insomnia.
5. Does Not Contain Gluten
Some women are prone to severe allergy and adhere to a strict gluten-free diet. Ragi is gluten-free and completely safe for consumption during pregnancy. In case you are allergic, you should avoid food that can cause irritation. Foods free from gluten help in keeping the unborn baby safe.
6. Helps Aid Milk Production
The mother has to produce milk for breastfeeding after giving birth to the baby. Ragi aids the process of milk production, as it is rich in calcium, amino acids and iron. If you are planning on breastfeeding your child exclusively, you should consume ragi during pregnancy.
7. Helps in Controlling the Level of Cholesterol
Abnormal level of cholesterol in your body during pregnancy can result in hypertension and reduce the chances of normal labour. Lecithin and Methionine in ragi are efficient in regulating the level of cholesterol in your body.
8. Rich Source of Various Minerals
Ragi contains various minerals in it, like calcium, iron, etc. These minerals are essential for the development of the baby during pregnancy. You can also plan a diet chart containing ragi during the first trimester of pregnancy after consulting your nutritionist or doctor.
9. Helps in Supplying Protein to Various Parts of the Body
Protein is needed in surplus amounts during pregnancy. It also helps in the development of the foetus. Ragi is one of the most important foods for vegetarians, as it helps meet the protein requirement of the body.
10. High Amount of Iron
Ragi has plenty of iron, which is essential during pregnancy to nourish both the mother and child. It strengthens immunity and keeps the mother feeling energetic during the day.
Healthy Ragi Dosa Recipe
Ragi dosas are delicious and provide you with nutrition, so you can cook and eat them whenever you're craving healthy south-indian food.
Ingredients:
1 cup of ragi flour
1/2 cup sooji
1/3 cup of rice flour
1/2 cup of curd
1 onion (finely chopped)
1 teaspoon of ginger (finely chopped)
1 green chilli (finely chopped)
2 tablespoons of coriander leaves (finely chopped)
5-6 curry leaves
1 teaspoon of jeera
1/2 teaspoon of pepper
1 teaspoon of salt
4 cups of water
oil- as required
How to Make:
1. Take the ragi flour, sooji, and rice flour in a large bowl.
2. Add the rest of the ingredients (except the water) and mix well.
3. Add 1-2 cups of water and slowly stir until you get a thick, lump-free batter.
4. Cover and rest the batter for 15-20 minutes.
5. Add the remaining water, little by little and stirring continuously, until you get a flowing consistency.
6. Head a tawa and lightly grease with oil.
7. Pour some the batter at the centre of the tawa and slowly spread outwards in a circular motion, until you get the desired size and thickness of the dosa.
8. Drizzle some oil from the top.
9. Once you get a golden brown cook on one side, flip the dosa and cook on the other side for 2-3 minutes.
10. Fold and place the dosa on the plate, ready to serve with chutney or sambar.
Ragi is not only beneficial to women during pregnancy; it has several health benefits after delivery as well. It aids in cell and tissue repair and is a good source of energy. Ragi and ragi flour is good for pregnancy, and integrating it into your diet chart during the first trimester of pregnancy can aid in a healthy pregnancy.
Also Read:
Eating Oats during Pregnancy
Eating Fenugreek Seeds during Pregnancy