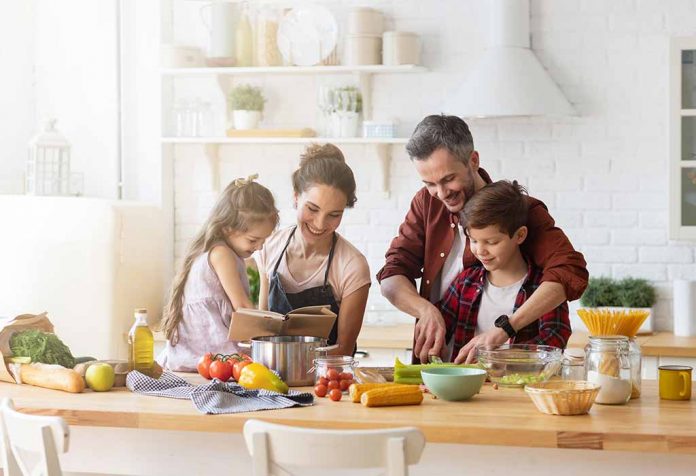 Last Updated on
Self-reliance is an important quality to be nurtured in children. Self-reliance is almost a trending word in these tough, trying times. Is it the need of the hour or a virtue to be proud of? What exactly does the word self-reliance mean? In simple terms, reliance on one's own power and resources rather than others is called self-reliance. It is a habit that gradually expands rather than a skill that needs to be developed. Young minds are often instilled with a lot of values and teachings. Of these, self-reliance is one quality that has to be nurtured in kids from early childhood.
In today's time, self-reliance is one such attribute that is fundamental in raising kids. It is indeed a superpower that would help curb anxiety and make kids more self-dependent and self-sustained. They can take good care of themselves with much confidence and be responsible for their actions. This would pave the way for them to become mature individuals with great life skills. As parents, it is really important to initiate self-dependency in kids right from the age of two. Let's throw light on a few junctures as to how self-reliance can be achieved in kids at a young age.
1. Start with the daily routine.
Right from brushing your child's teeth to sipping on hot cuppa milk, let your kids do it on their own. Yes, you heard it right! On their own!
Initially, it would be a bit difficult for your kid to get used to the changed circumstances, but eventually, they would love doing their own chores and even be overwhelmed about the same. Though you might need to supervise at the start, slowly and gradually, you would be happy to see your kids carrying out their daily routine activities on their confidently. All this can be attained while your kid turns two years old.
By the age of 3-4, introduce them to combing their hair, eating meals, and washing hands, thereafter, even changing clothes. Early childhood habits dwell in the child's
mind perpetually, and they would be able to carry out these simple routine tasks
on their own without anyone's help. Hereon, their journey of becoming self-reliant individuals starts in the actual sense.
2. Teach your child patience.
Patience is the key. Teach your child to endure and tolerate. You need to toil to get the sweet fruits of labour. Inculcate this in your child. There's always a next time, so make your child realise that patience and hard work together can move mountains. Make them realise that they need to wait for a favourable result till the time is right and accept it. It is important to reward children rather than just fulfil their demands. A patient child realises the importance of a reward and understands the value of a gift he has received. Learn to say no to your kid's requests and let them realise that they can't get everything they demand. Patience is indeed the stepping stone for self-reliant individuals.
3. Teach your kid to be organised.
When a child is organised, their routine follows a set of rules. Children realise the value of discipline through organising skills. A simple task like asking your child to make their own bed and putting the sheets back in the cupboard after they wake up engages them in a routine of doing their own chores. Start by simple chores like folding and placing the laundry in the basket, picking up their own plate after meals, trying to put on their clothes, etc. Such simple tasks need not be done by you all the time.
Initially, you can always instruct your kid as to how to go about it. In the long run, they would be able to do things on their own, and you would surely beam with pride. Such practices forbid dependency on other individuals to perform simple tasks. This is certainly one step closer to adopting the policy of self-reliance.
4. Let your child explore and learn.
The fear of the unknown always resides in the minds of our children. Little do we know that if we do not allow them to explore new facets, they will never conquer their fears. Letting your child explore new arenas brings in new opportunities. They understand that there is a world outside which they have to face in the long run. As parents, we always try to keep our kids safe and secure and guide them throughout, but sometimes, try to just sit back and watch how your kid deal with an unknown circumstance or a situation.
If you feel you are pushing your kid too hard, wait and do not rush. Sometimes,
it is possible that your child might end up in a fix, but no matter what, always
encourage and support your kid and let them know you are always around. Do not
restrict your kids from achieving new horizons on their own, but at the same
time, supervise them.
5. It is important to talk to your kids.
Talk, talk and talk. Nowadays, due to social media and internet access, it's just impossible to sit and talk to each other. People are getting too busy in their lives and are totally entangled in this world of the web. Wait! As the adage goes, time and tide wait for none! Stick to this! When you have time, and your kids are able to listen to you, talk to them. Respect their emotions, ask about their well being always. Make them feel important and accept them as a part of your family while making decisions.
Do not make statements such as "You are too young to decide" or "I was not even allowed to talk in front of elders while I was your age", it would hurt your kids and make them feel less important. There's always a way to put forth your thoughts. Instead, ask them questions and include them in the decision-making. Questions like "So what colour would you prefer your bedroom in?" will make them feel they are old enough to decide about their own choices, and even we, as parents, respect that. Such small efforts from parents in early childhood help build up great minds in the future.
Takeaway
All in all, self-reliance is a quality that helps an individual explore their own abilities and powers without depending on others.

Kids are like clay pots that can be moulded into the desired form. Remember this and start teaching your kids self-reliance at an early age.

Do not hesitate to pass on simple chores to your kids in the ages 3-5, such as wiping washed plates, putting used clothes in the laundry bag or brushing their teeth and washing their face.

Always be the guiding source of inspiration for your kids. Allow them to decide for themselves and shoulder responsibilities while also be accountable for their own actions.

Self-reliant kids are less prone to anxiety or panic attacks and episodes of depression.

So in the better interest of the society and overall welfare of our children, let's pledge to make our kids self-reliant from now.
Dr. Archana Prabhu Yeolekar
Disclaimer: The views, opinions and positions (including content in any form) expressed within this post are those of the author alone. The accuracy, completeness and validity of any statements made within this article are not guaranteed. We accept no liability for any errors, omissions or representations. The responsibility for intellectual property rights of this content rests with the author and any liability with regards to infringement of intellectual property rights remains with him/her.