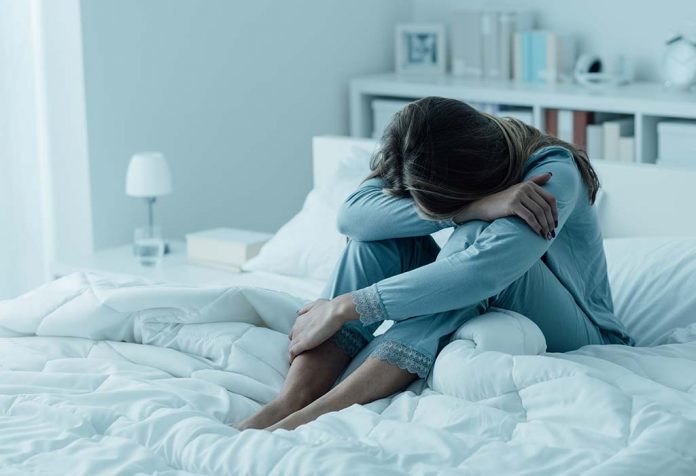 Last Updated on
The world is not perfect. Come out of your thoughts, where everything is ideal. Why do you feel everything is against you? Just ignore things. This is the way one can survive in this world.
"Saachi… Saachi, Wake up, Saachi!" This voice dragged Saachi from her deep sleep. She woke up breathlessly. She looked around and found that Aakash, her husband, was getting ready for work and was trying to wake her up simultaneously. She picked up the glass from the side table, poured water from the jug and took a sip of water to relax. "Oh! You woke up" Aakash said with a smile and kissed her on her forehead. "Your breakfast is waiting for you. Eat on time and take rest. Now, I am taking your leave, honey. I will try to come home early." Soon, Aakash leaves for work.
Saachi walked unsteadily towards the dining table. She was not well. She was suffering from depression. Depression is something that most people don't want to talk about. We think a person suffering from it is a psychopath. Lack of knowledge can be very harmful in such cases.
Depression is a mood disorder that often leads to low self-worth, guilt, and a loss of interest in one's daily activities. If you don't understand the symptoms & get treatment at the earliest, you might end up with a serious problem. The way our body needs rest and positive energy; likewise, our mind needs rest and positive energy. Every person has a different reason that brings them down and pushes them towards depression. Like the meaning of her name, Saachi would always speak the truth. Her father taught her always to speak her mind. Her father would tell her that no matter who is in front of her, she shouldn't hesitate to speak up against wrong things. While giving Saachi this lesson, he forgot that a strong-minded woman is not easily accepted by society.
Saachi had gone through severe problems, but she remained strong. Unaware of her future, she continued to walk on the path of truth, until she got married. She was unaware that in her husband's family, there was no respect for women, especially the 'bahu' (daughter-in-law). Patriarchal beliefs ruled that family. She was shocked after encountering this reality. She raised her voice and tried to bring about change in their mindset, but without her husband's support in dealing with the constant derogatory remarks and abuse her hopes and strength shattered. Whenever Saachi tried to share her pain with Aakash, he ignored her by saying this is normal. He would tell her she needs to learn how to adjust. He would say to her, "Every daughter-in-law has to go through this. This is the real world. You deal with it by yourself, don't involve me."
She broke down because of her husband and his family's by abhorrent behaviour. This also negatively affected her professional life. She was brilliant but started to stay away from people and imprisoned herself in her house. She began to doubt herself. Her self-confidence faded away. She started experiencing a persistent feeling of sadness, worthless, a loss of interest in daily activities, and the sleepless nights took a toll on her health. Many times she got suicidal thoughts. When her parents got to know about their daughter's condition, they visited their family doctor. The doctor examined her and found that Saachi was suffering from depression. The doctor informed Aakash about Saachi's condition and told him that any additional stress would cause major harm to her. Over time, Aakash repented and admitted the misdeeds of his family, and he apologised for not supporting her.
It is important never to let anybody suppress your voice and thoughts. Physical torture leaves scars on one's body, but mental torture scars the mind and these scars can't be seen. If anyone is going through these feelings, seek help as soon as possible.
Depression could be a result of something happening in your professional or personal life. If you are suffering from depression, you must carefully understand the symptoms and never be ashamed to talk about it. Stop blaming yourself. Overcome your fears and learn to love yourself again. It is a tough journey. You would need to wake up your inner fighter. Don't forget, you are not alone. You have to win this battle against all the odds.
Disclaimer: The views, opinions and positions (including content in any form) expressed within this post are those of the author alone. The accuracy, completeness and validity of any statements made within this article are not guaranteed. We accept no liability for any errors, omissions or representations. The responsibility for intellectual property rights of this content rests with the author and any liability with regards to infringement of intellectual property rights remains with him/her.