My Beautiful First Experiences With this "Little Angel on Earth"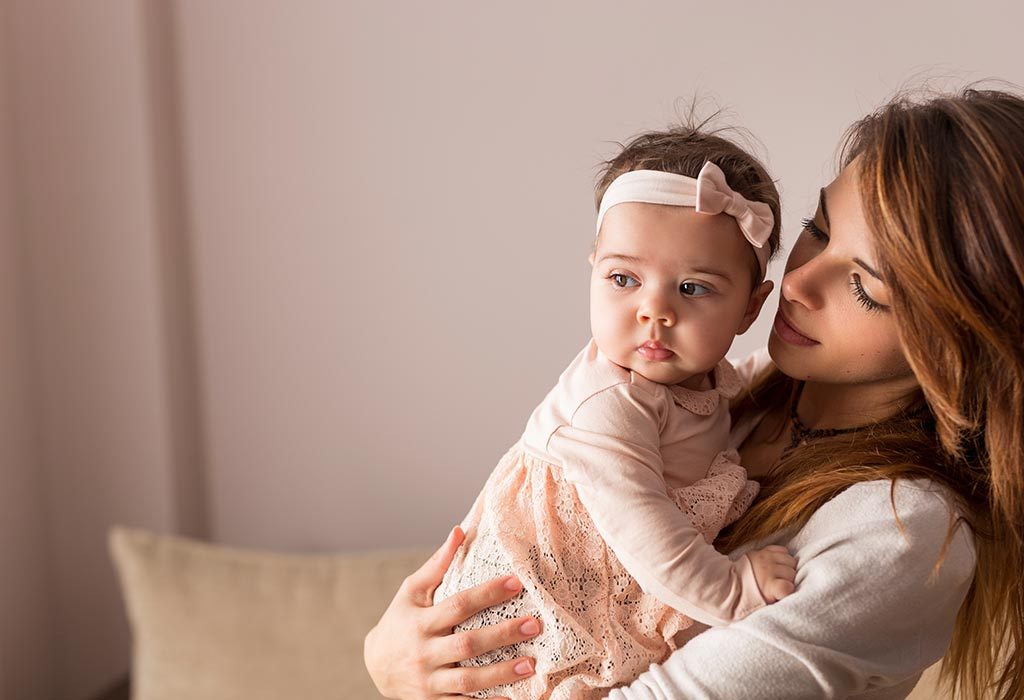 You are just like a kid yourself, how will you even manage another little human? was the common concern everyone showed me, when I first conceived an 'oops baby' at 21 years of age. Well, it's been a little over a year since the day I went through about five hundred puke sessions and more than a thousand contractions, all within a minimum of 15 hours of labor in that nice little hospital room smelling of antiseptics, with my worried husband constantly by my side, but not a single day has passed when I haven't marvelled at the miracle that is my little babydoll. Every single twinkle of her eye, every simple smile makes me feel like I may have definitely done something good in my life to be experiencing this beauty of an angel!
We are still experiencing all her firsts and each one makes me feel so proud. I know all kids go through these various motions on learning life, but to me, my baby is an achiever. Feels like she may even have climbed Mount Everest!
On the 3rd day of the delivery, I was discharged. Home finally, in the comfort of my space I settled down with my princess. I couldn't stop looking at her, I wondered if the silly baby talk coming out of my mouth was making any sense to her but then the magic happened. Like a sparkle, her small mouth turned into a smile. My mind was blown that a 3 day old baby, who was yet to learn an entire universe of things and feelings, managed to smile at me. My heart swelled with happiness I had never experienced before.
There were real tough times to experience, as well. I had to go through immense pain while breastfeeding, so much that the nipples even started bleeding. Everybody, from my husband to my family, even the lactationist, insisted that I give her formula milk instead but I wanted her to have the natural supplement, which was known to be miracle medicine for the baby. No artificial milk could ever replace that. One evening, about 4 days after coming home I could no longer tolerate the pain, and I knew that my baby was hungry. I couldn't simply ignore her cries, I had to feed. So I did but the pain was too much to bear, I was literally crying continuously while feeding her. And then all of a sudden, she stopped suckling and looked up at me, seeing my teary face she started crying herself. So I stopped crying and wiped my face and tried to make her continue feeding but then I could not control my tears, and again she did the same thing, as if she could feel my pain and could not see me in this
condition, she stopped feeding and cried helplessly looking at me. Isn't this proof that a baby can feel the pain of a mother? And that realisation made me forget all my pain. After all, I never want a single thing to trouble my little angel.
According to medical sciences, babies can start consuming solid food when they are 6 months old but due to the severity of my pain and low milk supply we decided to start solid foot for my Maayu on the 1st day of her 5th month itself. That morning I went and bought all bowls, spoons, food and everything required for this new milestone. And I sterlised all the utensils almost 10 times until I was satisfied they were clean enough. My sister-in-law was a great help by holding the baby while I minced the food and tried to feed her using the spoon, Maayu made a face as if it were a bitter gourd we were feeding her n spit it all out on our faces and absolutely refused to take another spoon. We took her outside the house and tried distracting her by singing songs, dancing in front of her but my smart baby wasn't one to be fooled easily. After getting spit on all over our clothes, covered in minced food and saliva from top to bottom we had to give up, eventually.
People said babies start to become mobile after reaching 6 months of age. At first rolling from their back to front on their own, then moving to sitting position from sleeping, and then crawling and finally standing and walking, all on their own. And all of these movements are learnt by each and every baby that comes into this world but the experience of your own baby learning to do it on their own is hugely surprising! Equivalent to seeing the wonders of d world. As predicted, she rolled on to her side by her own when she was in her 6th month and we were all so scared that she may fall or hurt herself. Then slowly she learnt to roll from one end of the bed or carpet to the other end, her struggle was really sweet to watch. That made useager to see her crawl and walk soon, but she took some time for that. The first year of her life gave us endless memories. As parents we felt so excited and proud to see her crawl and walk, we captured every moment on camera and shared it elatedly with all our friends and family. There were times when we take the camera to click her first steps and she would plop down mid-walk into sitting position. But we do have some really memorable photos and videos, which I'm sure we will rewatch over and over again through the years.
When Maayu was about 8 months old, it was my husband's birthday. There was a small celebration at home, everyone were singing and dancing and suddenly we notice this little girl moving her body too, nodding her head, moving her hands and shaking her legs. Such a small baby dancing in her own way was a pleasant surprise to everyone at the party. And well, since then, the dancing has become a routine. One day, she is going to be a super dancer.
Babies learn to imitate what we elders do. Our actions, conscious and subconscious behaviour, everything is mimicked by them. My intelligent baby is no less. Waving her hand when someone tells her bye. Giving flying kisses in return for ours. Pretending to cough when she sees someone coughing. And the best one, picking up the phone, placing it by her ear and talking in her gibberish language, has us all follow her every nonsense word in wonder. And the funniest one, touching our neck and forehead with the back of her hand to check whether we have a fever or not, when we pretend to be sick.
Sometime after we celebrated her first birthday she uttered her very first word. You guessed it right, it was Mumma. I had prompted her over and over again, about a 100 times to say 'mumma', and then one day out of the blue she said 'mumma', I could not believe my ears, I made her repeat it again and again. It sounded like warm honey to my ears, never had I felt such immense happiness. I could watch her little lips joining each other and a cute voice saying mumma all day. I was on the top of the world, I called up my mom, my sister in law, my aunties n told them all how she called me 'mumma'. And of course I had to make a little video of that and post it on all my social media accounts, all my friends, neighbours, whoever visited us would ask my cutie to say 'mumma'. It was the sweetest thing to hear her say that.
We wish to save these memories forever, we may show her all these pictures and videos when she grows up, to make her see how beautiful her infancy has been. This first year of hers has given us endless memories, but bringing her up has not been a bed of roses entirely. A lot of diffculties need to be faced too but every time I see my angel smile, I forget all the troubles and be forever grateful to God for blessing me with this beautiful gift. I still remember the day when I got the news of my pregnancy over the phone, by a nurse. Honestly, I was not happy at all. I wanted to build a successful career first, travel various places and all that, but having her has never been a regret. Now my only aim in life is to bring her up wonderfully. I have forgotten all my other ambitions. My first, and foremost goal is to watch her grow into a beautiful person that she is meant to be. To fullfil career goals and ambitions, I have the whole life ahead but now I want to live every single moment,
every single dream with my little angel beside me.
Bringing her up so far, was not easy at all. In fact, it's still hasn't gotten any easier. I still have to experience sleepless nights. All I manage to get is a cumulative of 5 hours of sleep every night. Irrespective of my body being sick or tired, my heart is always ready to do anything for this little princess. I constantly live like her shadow, and I realise this is what happiness is. She even hugs me now. Nobody taught her to do that but she comes walking on her little toddler legs n tries to wrap her small arms around me and in that moment I simply forget the world and hug her back. The feeling is so pure. I had never ever imagined that being a mother is such a great feeling. And now, I thank God for every breath she takes, with each breath of mine. I have always read and heard that angels live high up in the sky but that isn't totally true because I have one with me, that's my little fairy.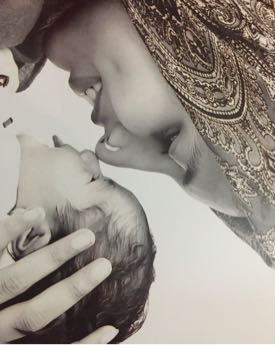 Disclaimer: The views, opinions and positions (including content in any form) expressed within this post are those of the author alone. The accuracy, completeness and validity of any statements made within this article are not guaranteed. We accept no liability for any errors, omissions or representations. The responsibility for intellectual property rights of this content rests with the author and any liability with regards to infringement of intellectual property rights remains with him/her.