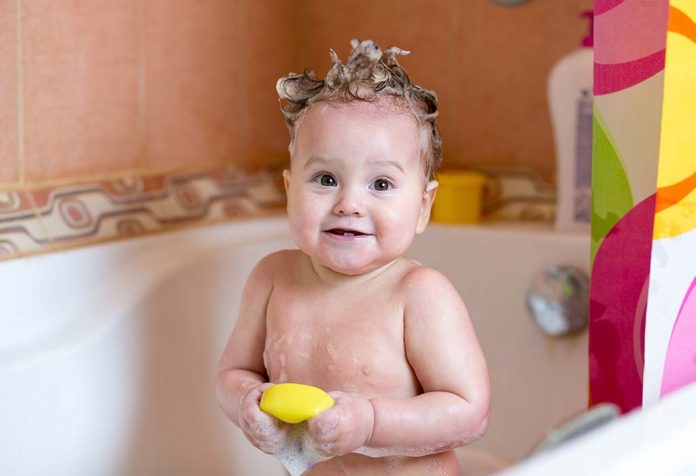 Most of the time, it takes some effort to encourage a baby to take a bottle, to have a good night's sleep etc.. but eventually they will. The idea is that there are some MAGIC WINDOWS of time in which we have to introduce certain important things for babies as then it will be much easier for us to handle them..
Therefore they're called the 11 MAGIC WINDOWS.
Here are some expert tips that may make the process easier.
1. INTRODUCING THE BOTTLE WINDOW (2-4 weeks)
In case the mom isn't available, it's a great saviour for the caretaker.
If you really need the baby to take a bottle, waiting too long can present tremendous challenges. It's an ideal time to introduce a bottle.
2. SLEEP-TRAIN WINDOW (4-6 Months)
But once the baby is a few months old—after she's dropped those middle-of-the-night feedings and has established a predictable sleep-wake cycle—sleep-training them can help your family get that much-needed night-time shut eye and baby can sleep for a longer period of time.
3. START SOLIDS WINDOW (6 Months)
Never Introduce solids before 6 months, else it will cause food allergies to babies.
Here are 4 signs that your little one may be ready for baby food
She can sit upright and hold up his head.
She is curious, looking at everything around her—especially what you're eating!
Shows significant weight gain (doubled birth weight) and weighs at least 13 pounds (5 kgs).
Can close her mouth around a spoon, move food from the front to back of the mouth.
Give food in the evening and breastmilk/ formula milk in the morning.
No cow milk before 1 year.
4. SIPPY CUP WINDOW (7-9 Months)
Introduce double handle Sippy Cup.
First without valve it will spill so you need not worry.
After training with valve (no spill proof).
5. LOVEY WINDOW (12- 18 Months)
Learns to walk
Separation from Mom will be a great change for the child.
60% of children make up an attachment with certain things like toys, pillows, dolls, blankets or their mother's hair. 40% of children remain unchanged.
6. PACIFIER WINDOW (12-23 Months)
Prolonged use of pacifiers may result in increased ear infections, malformations in teeth and other oral structures and delay in speech.
This period is the best time to stop using a pacifier.
7. CHILD SLEEP WINDOW (2.5-3 Years)
Train them to sleep in bed from crib.
For a big child to sleep in their own bed, first make them mentally prepared.
8. POTTY TRAINING WINDOW (2.5-3 Years)
Best time to potty train a child.
Potty training schedules can vary greatly from child to child. The average length of time is generally about 3 months, with girls generally learning a little faster than boys.
9. END OF NAP TIME WINDOW (3-5 Years)
With training, children stop napping during the day.
10. TRAINING WHEELS WINDOW (5-7 Years)
Learning to ride a bike is a rite of passage for any kid.
Kids can learn body balancing.
Can ride a bicycle without Training Wheels.
11. BATHING WINDOW (6-7 Years)
Children can start showering without supervision beginning at the age of six.
Learn to regulate the water temperature.
Shower alone, soap their face or wash their hair, using of soap, sponge, shampoo, and conditioner themselves.
In order to make it a success, we must teach them how to shower by themselves step by step.
Often little boys copy their fathers, and little girls model their mothers..
Disclaimer: The views, opinions and positions (including content in any form) expressed within this post are those of the author alone. The accuracy, completeness and validity of any statements made within this article are not guaranteed. We accept no liability for any errors, omissions or representations. The responsibility for intellectual property rights of this content rests with the author and any liability with regards to infringement of intellectual property rights remains with him/her.