Laugh With All Your Heart and Make Your Kids Smart!!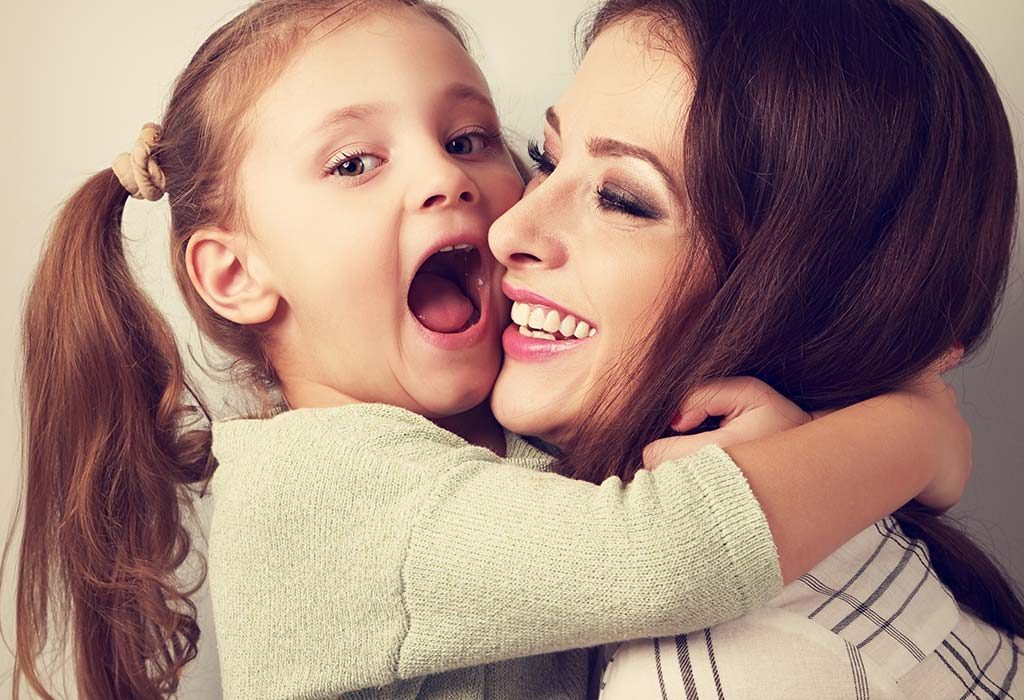 It was such a beautiful winter morning! As it was Sunday and my daughter was sleeping peacefully, I had some time to read the morning newspaper (which has become a rare thing these days). There was one article that caught my eye and I was shocked after reading the headline! They claimed that laughing can cause skin lines and wrinkles, so avoid excessive smiling and laughing and keep your face neutral to get a beautiful, wrinkle-free face.
Am I really going to do that? Of course NOT! I am totally fine with a face full of wrinkles, but I cannot stop laughing daily!
I always seek the company of family and friends who laugh their hearts out without any inhibitions. We laugh till our tummies ache and eyes start watering! And really, what a precious feeling that is! It makes our day special!
After the birth of my daughter, our days are filled with more joy and laughter than ever.
The day begins with her bath time which is so much fun, she takes all her bath toys with her, then enjoys playing in the water like anything. It's more than enough to kick-start a day happily:)
Then her mealtimes, pretend plays, peek a boo, running around, talking attempts are so engaging and hilarious, it feels like it should never end!
She loves wearing new dresses, playing with new toys these days so shopping for her has also become a great fun for us. Everything revolves around her.
Eventually, as we are becoming more mature as parents, we have learnt to be patient and accept the mistakes. We laugh at their so-called serious issues and always keep our work and personal life separate. We are able to maintain healthy and happy relationships at home. Of course, there are differences of opinions occasionally but those are discussed calmly and resolved.
Having a kid at home surely changes a lot of things in a positive way.
Anyway, the newspaper article left me wondering whether people are really restricting laughing either knowingly or just out of a habit.
Some have a habit of just giving a small smile, they don't find the things funny easily, while some are always so busy in their work that they rarely get time to even smile. A few just put some smiling emojis and lols in the text messages without meaning a thing! Also, there are a few who carry the picture perfect smile just for the camera!
If you are one of those people, it's time to exchange a few real smiles and laughs! Remember that kids tend to imitate!
For the kid's development, laughter and smiles play a key role.
Laughing provides happiness, light and friendly environment, relieves sleep, anxiety and appetite problems, helps in overall well being and stress management. Kids who laugh a lot and get back a smile from others are always more social, friendly and happy go lucky types. They are more likely to perform better in schools, various competitions and will be able to look at the things in a more positive way In future.
So it's important that we begin laughter from our own families, spread the smiles and let those beautiful dimples and thirty-two white pearls shine in the bright sun!
Wear those laughing lines and wrinkles on your face, if any, proudly!
Disclaimer: The views, opinions and positions (including content in any form) expressed within this post are those of the author alone. The accuracy, completeness and validity of any statements made within this article are not guaranteed. We accept no liability for any errors, omissions or representations. The responsibility for intellectual property rights of this content rests with the author and any liability with regards to infringement of intellectual property rights remains with him/her.