Confession: I Too Wished for a Boy!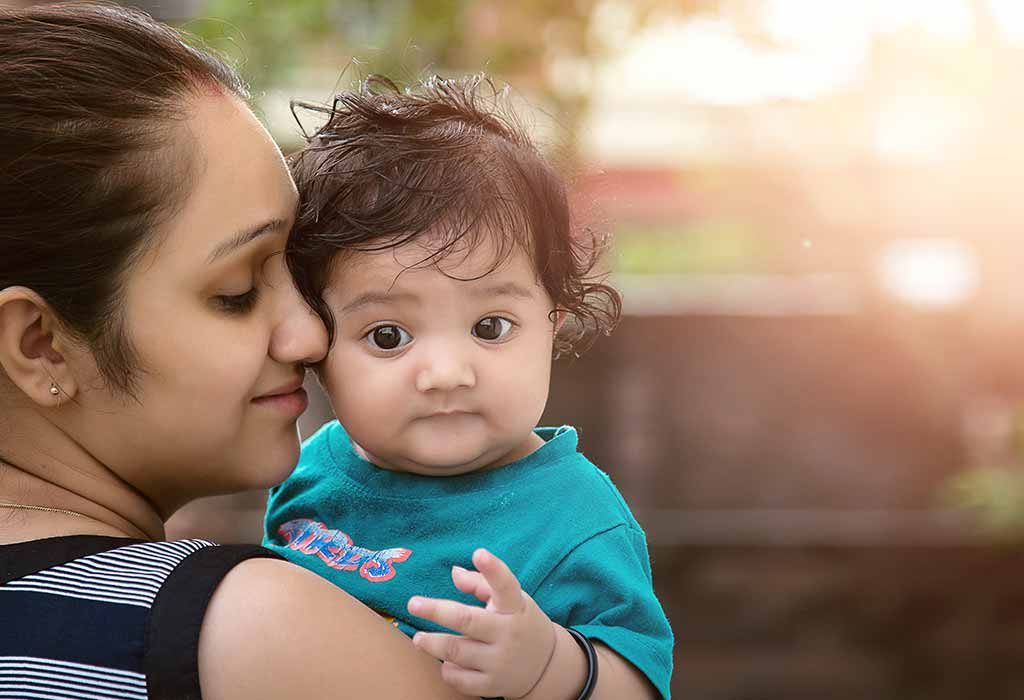 'It's a boy!', my mother-in-law said in an excited voice.
No, I didn't pop a baby boy in the labour room. And, I wasn't pregnant either. On the contrary, I had just entered my in-laws' house after the wedding. The reason behind my mother-in-law's happiness was the ginger lying peacefully on the plate placed in one corner of the living room. There is a ritual in Bengali weddings ( not sure if every Bengali bride needs to endure this) where two covered containers are presented to the newly wedded bride. She needs to uncover any one of them. If it's a ginger, then it is believed that she will eventually give birth to a baby boy. And if not (honestly, I can't remember what the other plate had on it), then it's a female child.
"She is very clever…she must've seen earlier what you kept in the plate," one of my husband's aunt whispered in my mother-in-law's ears. I didn't know how it was even possible for me to cheat on that 'exam' provided the fact that I had been in the house only for five minutes.
"No, no. She doesn't know about such type of rituals," my mother-in-law whispered back.
The whispering session didn't miss my ears sadly. I was wondering what on earth all this nuisance was about!
I have been the only female child in my family (in my generation). And everyone pampered me, they still do it. I have heard from my aunt that when I was born, my Grandma said that my father was very lucky because he had a baby girl. She said, "I always knew my son would be born with good luck. See, he has fathered a baby girl." Those were my Grandmother's statements. So you can well imagine my value in the family and the mild shock I went through just moments after entering in-laws' house. No, nobody said in words that they will be happy to have a boy from me. Still, the expectation was clear.
FIVE MONTHS LATER
"They just called. She has given birth to a girl," mother-in-law declared. She was standing near my bedroom's door and smiling.
No, I didn't pop the baby girl. And, I wasn't pregnant either. She was talking about her brother's daughter, my sister-in-law.
"Oh! that's good news," said I.
"Yeah," she smiled. "But it would've been great if she had had a boy."
I couldn't believe my ears. If she felt that way about her niece, then it was very natural on her part to expect a grandson from me. And then, that ritual's memory flashed in my head. I started dreading what if I too give birth to a girl someday. My mother-in-law would still be smiling. No doubt on that. But back in her mind, she might be saying, 'but it would've been great if she had a boy.' She is a nice woman, otherwise. And I didn't want to disappoint her.
FIVE YEARS LATER
"Her face is looking so tired. I can bet, a grandson is on the way," the guest told my mother-in-law.
Mother-in-law looked at me, smiled and replied, "Let's see."
Yes. They were talking about me this time. My second trimester had just begun. By this time, even I had started visualising a cute baby boy inside my womb. And I felt happy and proud when the guest predicted my baby's gender. You can judge or call me names if you want. But I was relieved for slowly living up to my mother-in-law's expectation. Having said that, I wasn't desperate for a boy. What I wished the most was a healthy baby, boy or girl didn't really matter. I went through a lot while trying to get pregnant and I knew I would go through more in the coming trimesters.
LAST MONTH OF THE THIRD TRIMESTER
"In my case, the grass was lying flat," said one of my sisters-in-law. "Still, I gave birth to a boy. This is just meant for fun."
"But in my case, the grass was lying flat and I delivered a girl," giggled another. "Call it a coincidence or whatever, but they do match, sometimes."
The discussion was about the grass lying over the rice kheer in a closed vessel in front of me. The occasion was my baby shower. I was supposed to uncover vessel with rice kheer in it and look for the position of the grass scattered over the kheer.
If the grass's head points upwards from the kheer, then it's a boy. If the grass's head is flat on the kheer, then it's a girl. I lifted the cover-up from the kheer with a pounding heart. And everyone almost jumped on the kheer. Not only the grass's head but the whole grass was lying flat on its face on the kheer. There was a pin drop silence for a few seconds.
"You know, it's good to have a girl as a first child. It brings good luck to the father," one of the invitees said, breaking the ice.
"Yeah, Goddess Laxmi," said another.
Unborn baby's sex determination is a punishable offence in India. But what about these mindless rituals? I mean you will get to know what I am carrying in my womb in the next 2-3 weeks. Is there any need for such an analysis?
"Can you please increase the amount?" the woman who cooked meals for my baby shower told my father-in-law.
"How much do you want?", my father-in-law asked and then handed her some more money.
"God bless you, Sir. I will pray for your grandson," she replied after getting her desired amount. My in-laws were smiling after the woman's blessings. And I was by then burning inside like hell. What was I thinking all these days? In this entire process of 'just for fun', did anyone think about my feelings? A boy or a girl, it's all same for a mother. Why couldn't they just wish my child good health and luck instead of being this curious about its gender?
TWO WEEKS LATER
I was lying on the hospital bed half-conscious, half-dizzy (because of the anaesthesia) yet fully aware of the tiny human being sleeping beside me. Yes, Saesha had arrived in our lives. Her Papa and Grandpa were super busy arranging all the essentials for the newest arrival in their family. Friends and family were congratulating throughout the day during hospital visits, over phone calls and WhatsApp messages. And Grandma? She was smiling. Was it a genuine smile? Yes. Certainly. Moreover, she was already on 'Grandma's duty' by supplying soft clothing for her granddaughter and stitching clothes even with her broken hand (she slipped and broke her right hand few months before my delivery).
And what about me?
My eight-month-old is consuming most of my time these days. I am super tired to get up from bed when the alarm rings in the morning. I feel frustrated when Saesha refuses to eat even the most deliciously prepared meals for her. I look forward to some 'me' time when she takes a nap after lunch (I have written this blog during one of those napping sessions). But above all, I feel special and most loved whenever Saesha jumps into my lap after seeing me even when everyone is around her. These moments make my day and this emotionally and physically challenging journey called motherhood so beautiful.
Initially, I was a bit sceptic. Daughters are daddy's girls (including me) in general. What if she doesn't understand me when she grows up? But then I forgot that only daughters can understand a mother's pain and sufferings in the long run. And, you also get the cutest barbie doll in your hands whom you can dress up the way you want (until they develop their fashion sense).
So, here I am, waiting eagerly to live life with my 'best friend' in the years to come!
Desire to have a baby boy is not a crime. But the way we stress on having a male child all the time makes the 'wish' look rather hideous.
P.S. "Thank God! It's a girl, not a boy. She will be well-behaved and not jump around like a monkey." But Saesha is proving me wrong day by day. She takes gender equality quite seriously and is now leading the 'naughtiness' department with the same enthusiasm as a boy without taking a break.
Disclaimer: The views, opinions and positions (including content in any form) expressed within this post are those of the author alone. The accuracy, completeness and validity of any statements made within this article are not guaranteed. We accept no liability for any errors, omissions or representations. The responsibility for intellectual property rights of this content rests with the author and any liability with regards to infringement of intellectual property rights remains with him/her.