Coping Strategies to Deal With Child's School Refusal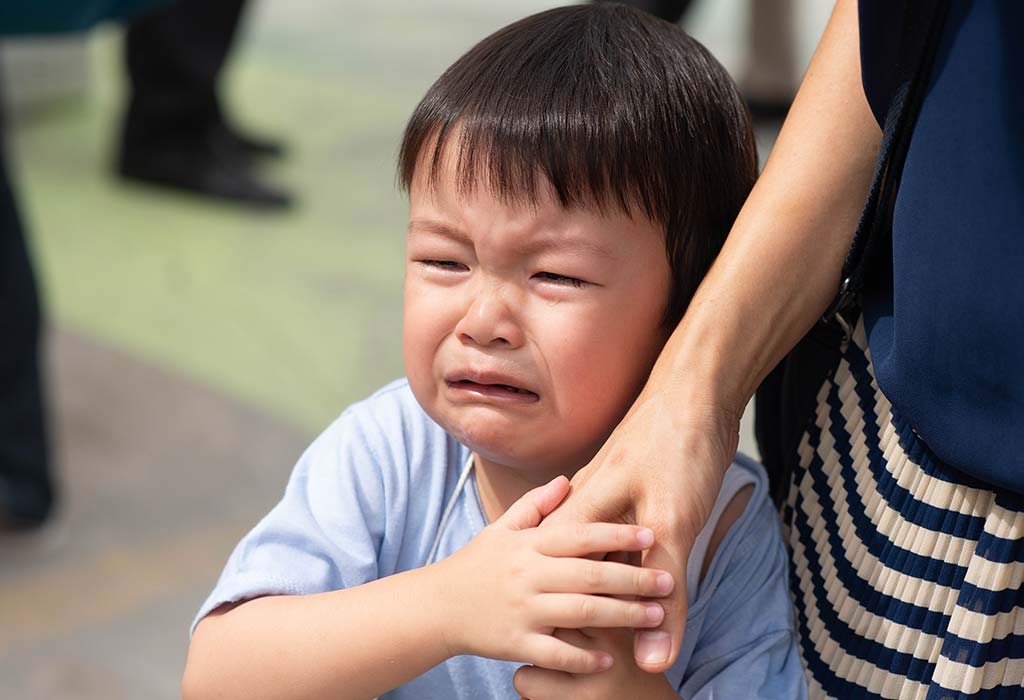 School refusal is a common challenge faced by many parents. As per studies, it is the most common in age groups of 5 to 6 years and 10 to 11 years. It affects 2% to 5% of all school-going children.
These struggles and meltdowns occur when a child feels anxious about the very thought of attending school. And many times, it is a difficult situation for parents and teachers to handle.
Before tackling the issue of school refusal, we must understand the core reason behind it. Mostly, this behaviour is due to some unpleasant instances or happenings at the school. And at times, it can also be because of other factors.
Kids can also refuse to go to school because of other disorders, like adjustment issues, general anxiety, social anxiety, post-traumatic stress, etc. And other than these causes, this behaviour can also be because of the child's tantrums or instances of bullying, school violence, etc.
Children who refuse to go to school often find it difficult to get out of bed in the mornings. They also complain about aches or pains and get exhausted very soon. If you are also facing such issues with your child, try to figure out the reason behind this behaviour and create an action plan to cope with it. Let's guide you with some generic points that can help to improve the situation:
1. Work on the Reasons Behind the Behaviour
Initially, it can be difficult, but it's no point discussing this matter again and again with the child. As an adult, you must try to get to the core of the matter. And figure out the actual reason for this refusal. Seek the necessary support (of the concerned school authorities and teachers) to overcome it. For instance, speak to the child casually to understand the issue. And if it is related to the school atmosphere, get in touch with school teachers and counselors as soon as possible. Try to eliminate the reasons that cause this distress and follow it up rigorously with the school. Assure the child about the concrete resolution for the issue because it will make them feel better about going to school.
2. Relaxation Techniques
We already know that relaxation techniques have several benefits for general anxiety and other similar disorders of children across all age groups. Simple deep breathing, diaphragmatic breathing, shallow breathing, belly breathing, etc., can help deal with such issues. You can try yoga and breathing patterns every day for 30 minutes with your child. These will help control the triggers, and the child will learn how to manage stress.
Look for a comfortable space, a piece of relaxing music for the selected exercise or activity. You can also involve the child in physical activities like cycling, running, or sports. All this will help calm the child, and you can see a considerable change in the child's overall anxiety levels.
3. Therapies
The cognitive-behavioural therapy approach can help children suffering from school refusal behaviour disorder. Therapies such as this can work on the reasons for refusing to attend school and help relieve the child from school-related stress. It is also a great way to gauge the situations at school and can be used by parents who cannot figure out or control the behaviour on their own.
4. Stay Connected With the Child
A child refusing to go to school is a cause of concern for both the school authorities and the parents. To tackle this issue, all stakeholders need to work in collaboration. It is a good idea to seek permission from your child's school authorities and stay in touch with the child if need be. Let your child make a phone call to you during break time. Else, you can check on their behaviour with their teachers. Let this practice continue until the child gets settled in the school.
5. Go for Virtual Schooling
Another solution to help you with this issue is 100% digital schooling. If your child refuses to go to school, try online platforms. This will transform your home setting into a full-fledged school, and your child will be able to thrive in a positive learning environment. Nowadays, several parents are opting for home-schooling, which helps resolve numerous challenges of our traditional schooling structure.
Students who are not comfortable with physical schools can study at home. Once a virtual classroom is a part of your routine, it will be easy and convenient for you as a parent.
6. Try Positive Reinforcement Mindfully
Many parents use the wrong positive reinforcement strategy to handle their child's school refusal. For instance, if your child refuses to go to school and you reinforce that with chocolate, it will do more harm than any good. Unknowingly, you are giving positive reinforcement to unacceptable behaviour, and the child may end up connecting this reward with an appreciation for their choice. Eventually, it will complicate the matter and make it worse because the child will get into the habit of repeating the same behaviour.
Remember that your child needs positive reinforcement for going to school and not otherwise. Try to appreciate the right behaviour and set the expectations with clarity. Never attach any privileges to the child for missing school due to these reasons. Instead, reward them with something good once they agree to school. It can be as simple as some extra time to watch TV, a round of mobile games, or a special lunch. However, anything of this sort should be strictly reserved only for the child's desirable behaviour.
Tackling school refusal can be time taking process for many children. However, if you identify the reasons behind this behaviour, the way forward can be easier. Try to build a trust relationship with your child and instill a sense of confidence to help them face the world.
Disclaimer: The views, opinions and positions (including content in any form) expressed within this post are those of the author alone. The accuracy, completeness and validity of any statements made within this article are not guaranteed. We accept no liability for any errors, omissions or representations. The responsibility for intellectual property rights of this content rests with the author and any liability with regards to infringement of intellectual property rights remains with him/her.