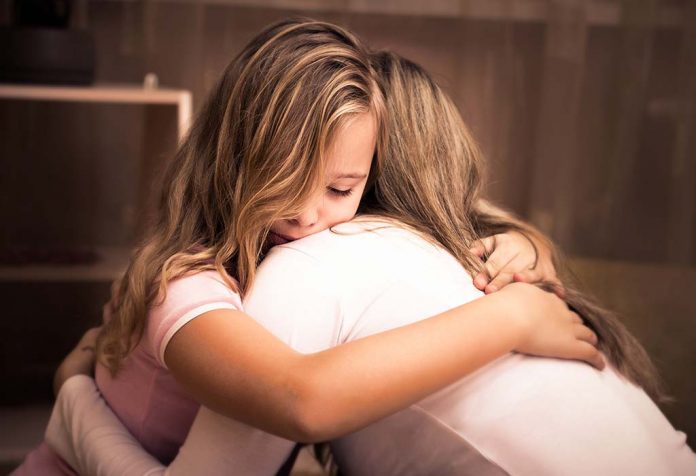 Last Updated on
It seemed like it was just another day, or rather another weekday evening. I dropped my daughter off to her music class at the apartment just across the street. I returned home to complete my chores, as I am accustomed to doing. Suddenly, it got dark, and kept getting darker and duller as time passed. It didn't strike me at the moment that it is an omen for me to take the cue and act wisely on what lay ahead. Some moments ticked away, and the first drop of heavenly magic kissed the earth. I could hear the pitter-patter falling with crackling music. I immediately consulted the clock, and felt assured that there is a lot of time left for me until I should think of picking her up. Little did I feel that it would turn out to be a big blunder. No gut feeling warned me, no hunch…
I cut, chopped, fried, and roasted… and suddenly heard a thud… another… and another one, this time louder than the previous ones. Something was falling heavily on the fibre sheets just above the windows. For a second, I wondered what it was, and then the next second, I rushed to the window to see what's wrong. And there lay the culprit. One more joined, and many more of them made a crowd. I may not have seen a hail storm before, but my senses were quick enough to conclude that it is actually one, and a severe one, too. Never have I ever seen or heard of such huge rocky ones; on the contrary, I remembered someone referring to them as small pearls of diamonds falling and adorning the beautiful rain. Before my mind prepared itself to think, to my surprise, many more big, pale rocks of ice crash landed, and the intensity of it sank in me then.
It was the first time in my life that I was witnessing a hail storm, and was certainly in no mood to enjoy it. I was already beginning to dread the consequences it was going to have on me, and my mind shifted its focus on how to pick my daughter up from the class. The "just across the street" phrase no longer seemed like a piece of cake, and the apartment opposite seemed very distant, and its trails, scary. I quickly picked up the phone to tell the trainer to keep her in class and at her home for some more time, as my mind was thinking about her getting drenched and panicked by the huge balls of ice.
Little did I realise that there are worse things than getting wet. To my alarm, the teacher told me that my daughter had left her house 10 minutes ago, and must be waiting at the entrance of the huge gated community, housing about 750 apartments in different blocks and wings.
Fear snowballed into panic, and panic into terror, within a fraction of a second. My heart started beating faster as I pulled out my umbrella and rushed out. I wouldn't have gone more than 50 meters, and felt a white rock fall on my wrist. It hurt. I ignored it. My legs picked up momentum and then one more rock hit, this time just above the waist. It was really, really painful. Yet, I could not stop. The water flooding my heel was cold, pricking my skin, gripping and stiffening my leg, and my legs hurt to move. They failed. I couldn't move an inch further. I weathered the storm, literally a hail storm, to be precise. That moment, I knew I couldn't take the service road to reach the opposite side of the lane, and decided to take a waiting auto. I wasn't carrying my wallet, but I can pay him later, I thought.
I got in without his permission and told him the name of the apartment. He felt he hadn't heard me properly and asked, "the one opposite?" I nodded. He turned and tried to start the engine, and after a few minutes of revolt, it started. My eyes shifted between both sides of the lane to check if my daughter is seen as we reached the underpass. There was a line of vehicles, water gushing like a flood, and cars and autos stuck in the middle of the road. He waited for the vehicles to move, but I could not wait for the traffic to clear. I informed him that I'm walking to the apartment and got out.
Another big rock struck me on my shoulder. Pain pierced through my nerves. He stopped me, concerned, and advised me to stay inside. My heart was beating rapidly, louder than the thuds of the rocks. And then, I saw a hoarding fallen on the sides of the pavement. Huge, some 12 feet. I felt a lump in my heart. What if… what if she had started home, and is lying underneath? I couldn't wait any longer. I told the driver that I'm getting down. And to my astonishment, he asked "your only child?" Why is he asking this now? But I answered him anyway. He immediately got down, started to push the auto behind. It refused to move, and he tried again and again with all his might. Finally it moved a few feet behind. He got in, swerved, manoeuvred it on the wrong side of the road, avoided the stuck traffic, and reached the main gate of the big apartment complex.
I called the teacher to check if my daughter had gone back to her house. The answer was no. The driver rode in the path that we usually take to reach the gate, through the sides of the pool, but didn't find her anywhere on the way. My heart felt heavy and crushed. It would burst open any time. My eyes searched the entrance of the blocks to see if she had taken refuge there. No. We took a complete circle in the basement, parking, and nowhere was she seen. Terror engulfed me, not knowing what to do. The driver drove to the entrance to inquire with the security, if she had stepped out of the building. I felt weak, and was off my rockers, just left things to take its own course. The fallen hoarding's image loomed large.
And as we neared the cabin, I saw my little princess coming out of it. I couldn't believe my eyes, and then my heart tamed, calmed, and felt relieved. I rushed out and hugged her, not bothering about those now smaller rocks falling on me or my daughter getting drenched.
For a few seconds, we lay there still, showers showering their benevolence. She may have needed it as well, and she tugged closer. Faintly, I heard the driver shouting out to me, and then honking; blaring honks of vehicles waiting to enter. We both came to our senses, and cleared the path.
Anything could have happened. But all was well, is well, is going to be well. Every monsoon, when there is talk, posts, or news about hail storms, I relive those terrifying moments, and feel grateful for all my blessings.
Disclaimer: The views, opinions and positions (including content in any form) expressed within this post are those of the author alone. The accuracy, completeness and validity of any statements made within this article are not guaranteed. We accept no liability for any errors, omissions or representations. The responsibility for intellectual property rights of this content rests with the author and any liability with regards to infringement of intellectual property rights remains with him/her.