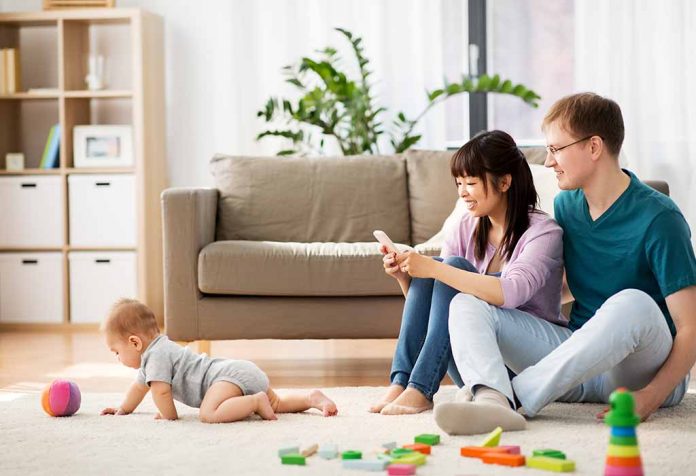 Last Updated on
I recently created an Instagram page for my 6 month old son, Aayaam, and I have been regularly uploading glimpses of his daily experiences there. Soon after this page was created, Aayaam showed a few less than perfect symptoms, and the first thing I was told by elders and friends alike was nazar lag gayi hai (the evil eye has been cast upon him). I was reprimanded for publicly sharing his cute pictures, and was advised to shut the page and avoid sharing his pictures.
I have grown up hearing this nazar (evil eye) logic, but it never really appealed to me. But, for the sake of avoiding an argument, I never questioned it. However, when it came to Aayaam, I had to find the truth behind it. So, I took it upon myself to debunk this myth.
What I understood from my research, I would like to share with you through this statement:
"You, as a person, are a sum total of all
(a) that you perceive yourself as,
(b) the way you have let others perceive you and willingly accept as truth,
(c) the way you perceive others."
Breaking this into 3 parts, it'll be easier, I believe, for you to understand how the nazar (evil eye), that everyone thinks impacts adversely, is actually our own brainchild.
A. How do you see yourself?
When everything in life is going just the way we wish it to, we start fearing that this smooth patch of life is temporary and that things may wrong. This fear grapples us and handicaps our thoughts. Being ever vigilant, our inner eye is on the lookout for what may go wrong. Even in the sea of happiness, we look for waves of sorrow. And when things actually do go wrong, we think that our fear was correct and look for the reasons. And one of the most common excuses is that somebody put their evil eye on us. That's because we love to put the blame on others. But with the fear that things may go wrong, were we not seeing ourselves as vulnerable to such mess ups? So, who put the evil eye? Wasn't it we ourselves? Wasn't it our own mind?
B. Do you accept others' opinion of you as true?
We, as human beings, are very judgemental in nature. We form an opinion right at the first sight. A few people are very rigid about their opinions, and that's what defines their relationships. A few amongst us are a little relaxed; they let their equations with people evolve over time and allow their opinions to change with experience. Whichever category we belong to, we encounter people of both kinds everyday. We try to make a truce with all, and try to do stuff so as to not offend anyone. And this lets people's perception of us overpower our own ideas. We bend and squirm to fit into the good books of others. And when we can't, we form a bad opinion of ourselves. This causes us to put on display our own vulnerability.
That's how we attract the so-called buri nazar (evil eye). We are too concerned with what people think. We are obsessed with how people look at us. We are obsessed with imagining that somebody has bad intentions and wishes to do us harm. And this obsession causes us to create imaginary pictures of the devil being at play. Because everything in our life is a reflection of our imagination, we let this devil play its charm and bring to us the so-called bad luck. And then we say, that XYZ ne nazar laga di (XYZ cast their evil eye). Poor XYZ, he just became a channel for the universe to play the film our imagination directed and fear produced.
C. What do you think of others?
Our mind works in first person mode. It lacks the skill to understand that we are thinking about someone else. To it, everything is about your own self. Take, for example, the classic example of you sitting in the front seat of the car. The driver starts the car and the car moves forward. You take a right turn, then you take a left turn, and then you notice a big wall ahead of you. You immediately hit the brake to save yourself. So who was driving? If you try imagining this, you'd see that though in the beginning, you were seated besides the driver, you changed seats as the story progressed and the brake is right under your feet at the end of the story. That's because to our mind, we are the hero of every story. It just knows us.
So, when we think or say something about the other person, what we are actually doing is impacting our own consciousness. We think, ABC has bad intentions. His aura is negative. That him being around shall bring bad luck. All this while, what we are actually doing is being bad ourselves. How can one who sees someone in bad light be good? So, ABC doesn't have an evil eye, you have the evil eye, that which sees ABC as evil.
When someone lovingly praises the little one, we think, "Oh! That person is showering so many compliments, the baby will now fall sick." So, you have thought that baby will fall sick and now when he will, you'll blame this person. But you thought that the baby will fall sick. The other one just praised the baby.
So, people, stop spoiling the cute faces of your babies with that BIG KALA TEEKA (black spot). It's not needed. What's needed is a cleansing of yourself, a deep analysis of how you attracted the so-called buri nazar, and make corrections to make your life smoother.
Hope you got the message, Mommas. Just let loose, and keep sharing with the world the fun moments you have with your little ones. Because, happiness multiplies when shared!
Disclaimer: The views, opinions and positions (including content in any form) expressed within this post are those of the author alone. The accuracy, completeness and validity of any statements made within this article are not guaranteed. We accept no liability for any errors, omissions or representations. The responsibility for intellectual property rights of this content rests with the author and any liability with regards to infringement of intellectual property rights remains with him/her.