Collagen Powder During Pregnancy – Is It Safe?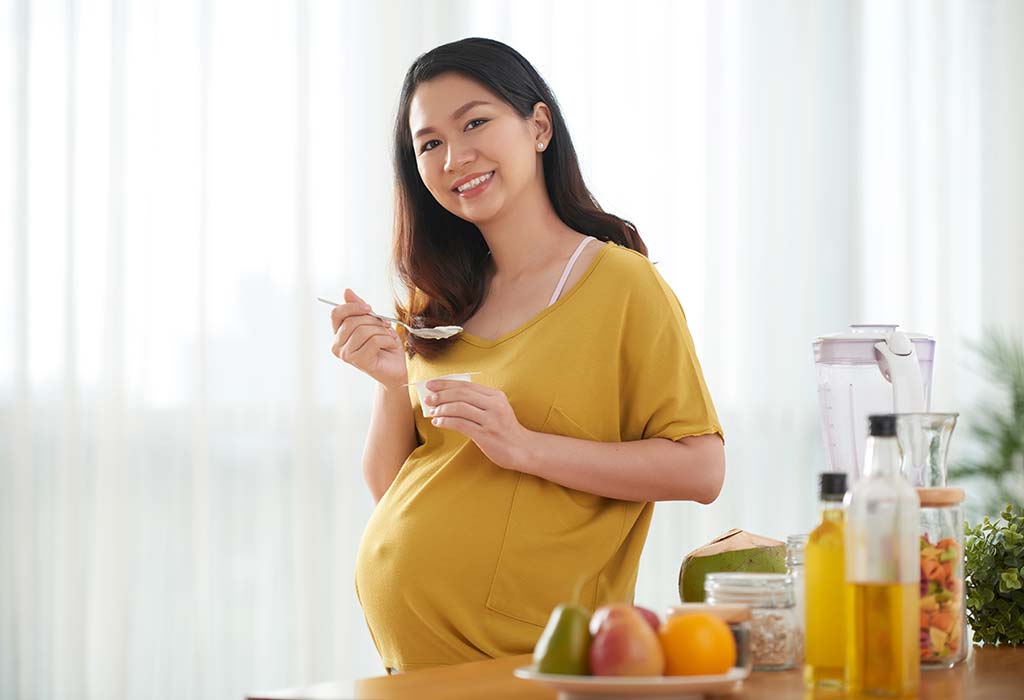 According to research, both pregnant and nursing mothers need to consume high-quality food rich in nutrition. The micronutrients in the food and
supplements
have a direct impact not only on the mother and child's health. However, they affect more than one generation as most conditions and diseases occur in health during fetal life. Collagen in pregnancy is crucial to support your body throughout this period and increases the strength and elasticity of tissues in the body. However, as collagen supplements are not a replacement for food, it is important to understand the risk of collagen during pregnancy for specific cases.
Types of Collagen
Most pregnant women like to take their daily servings of protein minus the taste of a traditional protein powder, as most of them suffer from food-related aversion at this time. In such cases, collagen powders or peptides can be the best option due to their colorless and flavorless taste and ability to blend into several dishes. Collagen is a type of protein that makes up one-third of the protein in the human body, especially in the muscles, tendons, joints, and ligaments. Small subunits of collagen are two to one hundred amino acids. These amino acid-rich animal parts (cowhide, chicken feet, and fish skin) are soaked in hot water to release their collagen, then milled to create a powder form. Over time, sugary diets, smoking, UV exposure, autoimmune disorders, and aging breaks down collagen in our bodies. Among the general 16 types, here are some recommended collagen type options that pregnant women can take.
1. Type I
About 90% of your body's collagen is the Type I variety, and it is made of densely packed fibers and connective tissues that contribute to healthy teeth, bones, and tendons. Primarily found in both marine and bovine collagen supplements, it is abundant in the skin and makes it look youthful and supple for a long time.
2. Type II
More loosely packed than Type I, Type II collagen is found in elastic cartilage cushions the joints in the ribs, nose, larynx, and trachea. It may also work to manage joint-related conditions such as osteoarthritis. This type of collagen is found in marine collagen but not grass-fed bovine.
3. Type III
Taking just one type of collagen, Type III, works alongside Type I in the skin to support the structure of the muscles, organs, and arteries. Those with less collagen often suffer from viral and non-viral liver diseases, kidney fibrosis, and vascular disorders. Type III collagen is found in grass-fed bovine collagen and promotes skin health and elasticity.
4. Type V
Collagen works with type I collagen to provide structure to the bone, skeletal muscle, liver, lung, along with the cells of a pregnant woman's placenta.
5. Type X
Found in endochondral bone, Type X helps in cartilage formation.
Are Collagen Powder and Supplements Safe During Pregnancy?
Collagen, collagen peptides come in many forms, including pills, powders, ready-to-drink beverages, or specialty items like collagen coffee creamer. The collagen in these products can come from two distinctly different sources: bovine collagen (and other land-animals) and marine collagen. Since it is not established by research whether collagen is simply a supply of amino acids, you should not take it in large quantities. Although peptide collagen is considered safe during pregnancy, it is always best to consult with your doctor about the addition and recommended dosages before starting any new supplement in your diet.
Benefits of Collagen Powder for Pregnant Women
During pregnancy, expansion of the skin on the belly, hips, thighs, breasts, and stretch marks is normal. Despite popular belief, cosmetic creams and lotions can't prevent or treat stretch marks and loose skin. The collagen present in your skin, bones, cartilage is the most abundant protein in your body. Listed below are some of the promising effects of the different types of collagen on the overall health of a pregnant woman and make your beautiful pregnant body look beautiful.
1. Bone Health
Women are at risk of bone resorption during pregnancy and breastfeeding, indicating that bone density may be compromised. Hydrolyzed collagen supports bone health by stimulating bone-forming cells and optimal calcium absorption. Therefore, a daily collagen supplement may reduce the chances of osteoporosis later in life.
2. Skin Health
Extra pigmentation, breakouts, and skin texture changes are common during pregnancy. As many facial treatments and products are unsafe for women at this time, taking collagen is an excellent option for skincare. Hydrolyzed collagen has properties that positively influence skin hydration, wrinkling, and elasticity.
3. Hair Health
Hormonal shifts during pregnancy can lead to dry hair and even hair loss. Although Collagen brands claim to make the hair of all users thicker and longer, there is not much scientific evidence to prove the effects of collagen on hair growth and health. Hair comprises the protein keratin, and Proline is one of collagen's primary amino acids and the main component of keratin.
4. Joint Pain
As the fetus grows and during delivery, the muscles surrounding the uterus relax, leading to joint pain and weakness in other body parts. Collagen helps to reduce joint pain in non-pregnant individuals leading to the hypothesis during pregnancy and the early days of postpartum.
5. Combating Morning Sickness
Nutritional deficiency results in morning sickness for most pregnant women. Collagen provides the nutrient content to balance blood sugar fluctuations that induce nausea in pregnancy.
6. Promotes Good Immunity and Baby Growth
Just as collagen is critical for a mother's skin, bones, and cartilage, its vitamins and minerals are also suitable for growing a baby in the mother's belly.
7. Source of Protein
Collagen is a compliment for other well-sourced proteins in your diet, and it offers an easy way to sneak protein into your daily food intake and offers a protein boost to the body that helps in a good immune system.
How to Consume Collagen Powder While Pregnant?
In case you're wondering, "how much collagen peptides should I take?" intake of collagen depends on the reason for its consumption. You can take 1–2 scoops (vary 2.5gm-15gm) daily in powder form, depending on the supplement, and increase slowly throughout the different stages of pregnancy and postpartum. As these servings can vary significantly in collagen content, check the nutrition facts on the label for detailed dosage information.
Here are some of the ways to include collagen pesticides in your daily diet:
1. Collagen Into Smoothies
Add two or more tablespoons of collagen peptides, two cups of coconut milk, a frozen banana, two tablespoons of almond butter, and a quarter cup of cacao powder into a mixer to blend them into a yummy smoothie.
2. Collagen in Water or Juice
Stir collagen powder into a glass of water or fruit juice without masking its original flavor.
3. Collagen in Oatmeal or Yogurt
Stir in collagen in a cereal bowl full of oats. Pour half cup of hot over oats and stir thoroughly. Add blueberries and bananas to the softened oats.
4. Collagen in Morning Coffee or Tea
Brew your coffee and heat the milk. Add sugar and collagen powder. Use a whisk to mix it all and make it extra frothy.
5. Collagen in Scrambled Eggs
Add a scoop of the collagen peptides to eggs and then scramble them up in a bowl. Pour them into your skillet with a nice dollop of butter, and they will cook up like scrambled eggs.
As collagen is a supplement, it is not regulated by FDA. Since it doesn't pose any significant risk to our health, choosing a reputable brand with a third-party safety certification is better to ensure quality and safety for pregnant women.
Also Read:
Is Biotin Safe during Pregnancy
Magnesium Intake when Pregnant
DHA (Docosahexaenoic Acid) during Pregnancy