Can You Get a Facial While Pregnant?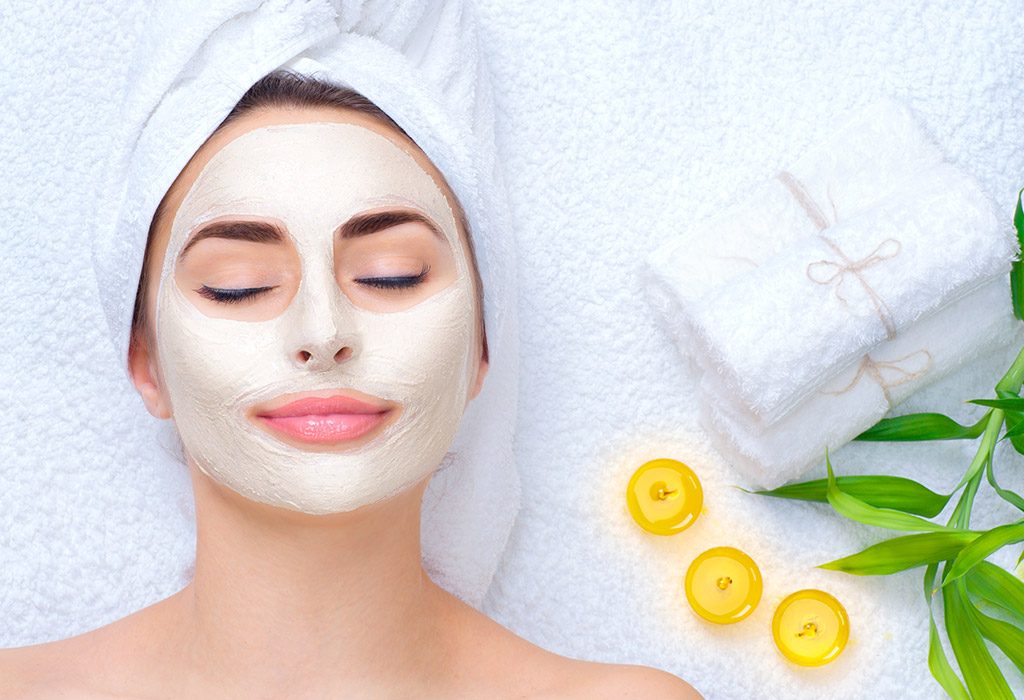 Pregnancy brings about a lot of changes to a mother's body, both internally and externally. While pregnancy is a blissful experience, hormonal changes and changes in lifestyle can take a toll on the mother. The stress due to these changes can sometimes be visible on the face in the form of dark circles, rashes, flaky skin, oily or extremely dry skin.
Under such circumstances, it may seem a good idea to get a facial done and regain the glow in your skin.
Is a Facial Safe While Pregnant?
A basic facial which is done without the use of any harsh chemicals or heat therapy is considered to be safe for pregnant women. It will act as a stress buster and will refresh you.
It is important to understand that the skin absorbs everything that is applied to it, including chemicals. These chemicals can enter your bloodstream and ultimately, your baby's blood as well. Therefore, application of chemicals onto the face should be avoided.
So, can you get a facial while pregnant? The answer is yes, provided, there is no use of harsh chemicals, no laser therapies or prolonged involved.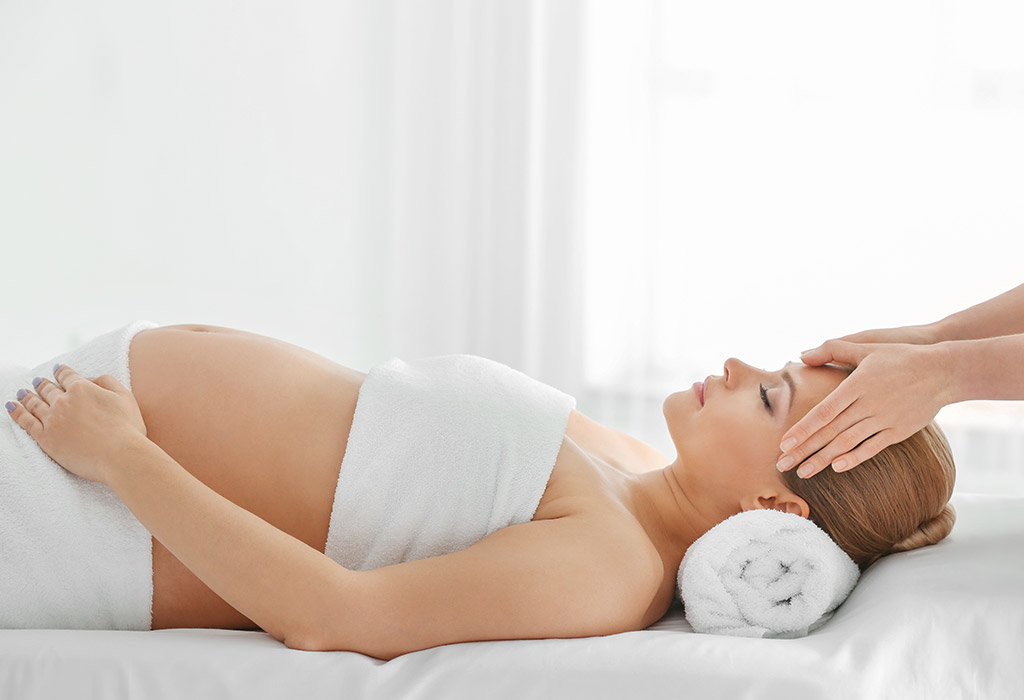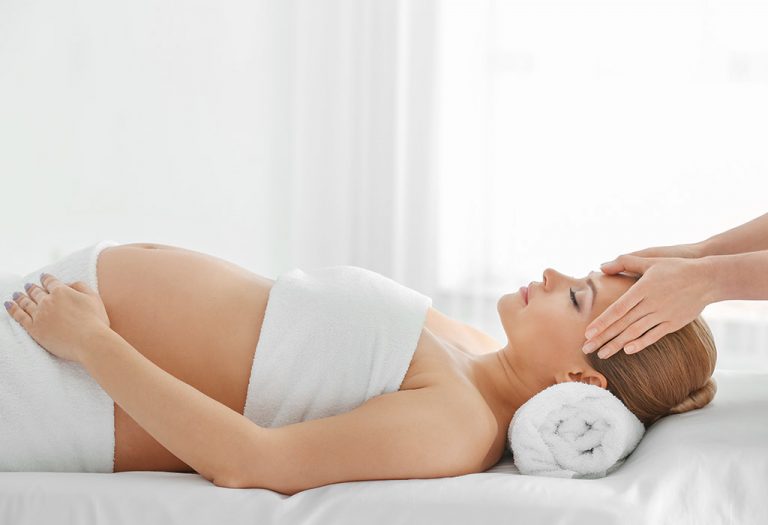 Why is a Facial Beneficial in Pregnancy?
A facial will break the monotony of your pregnancy and give you some 'me-time.' This session of pampering will rejuvenate your face skin and also relax you. Heat rashes, dark circles, oily or dry skin will tone down after a session of mild, chemical-free facial, thereby, uplifting your mood and giving you the much-deserved confidence.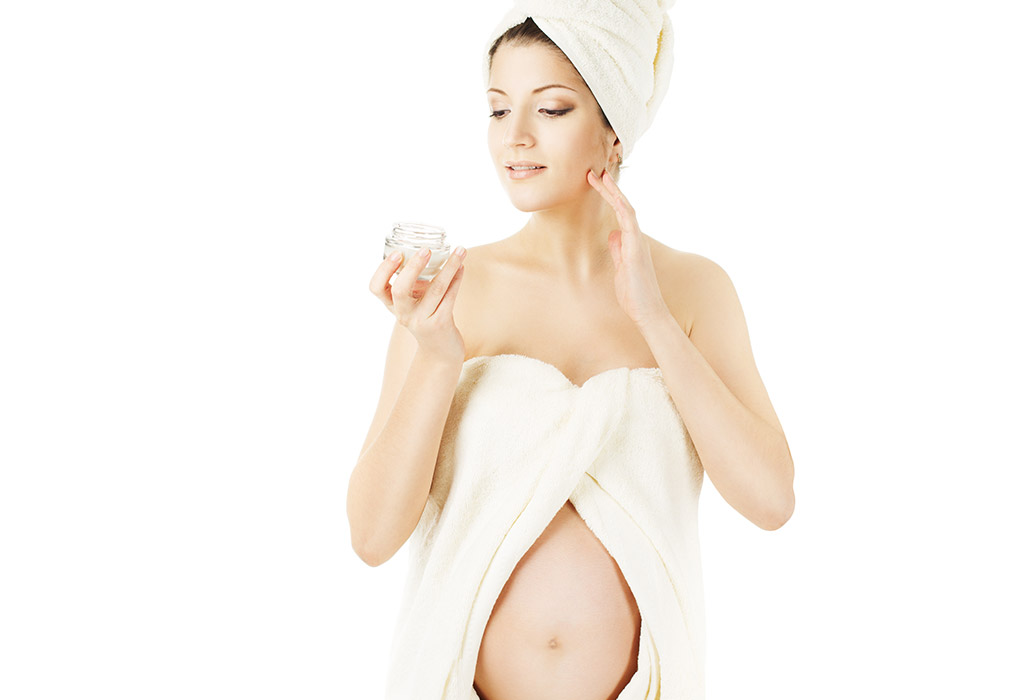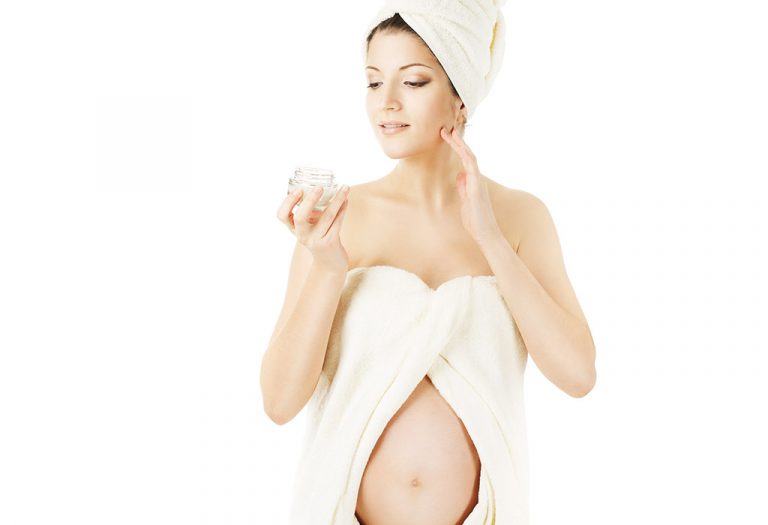 Best Pregnancy Facials
Following are facials which are considered to be safe during pregnancy. However, it is best to consult your doctor before going for one.
This facial regulates and improves the circulation of blood. It also helps in reducing wrinkles on the face.
This facial is especially beneficial if you are suffering from acne. A deep cleansing facial involves gentle massage, extraction, and exfoliation, all of which are safe during pregnancy.
This will help if your skin is dry as a hydrating facial will moisturise your skin.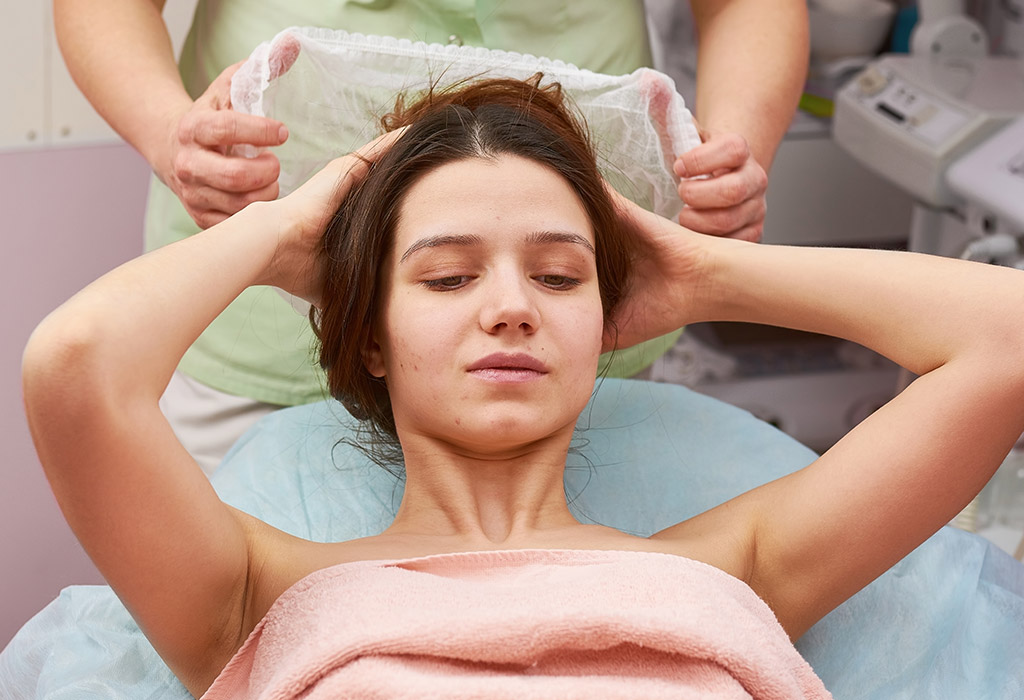 What Should You Avoid?
While it is safe to get a facial done, ensure that you avoid the following face therapies as they can adversely affect you and your baby's health:
Extraction of blackheads and tightening pores
Chemical peels and chemical masks
Electric currents
Plastic surgery
Long massage sessions
Heat or steam treatments
Even before going for an organic or herbal facial option, ensure that there is no ingredient in it which can cause allergy. Some moisturisers can contain soy-based components which can cause skin irritation.
Tips to Have a Safe Facial During Pregnancy
While facials and pregnancy can go hand in hand, the following are tips to ensure a safe facial.
Inform the staff about your pregnancy at the time of making an appointment and ask them if they trained.
Inform the staff attending to you about your condition and ask them to be cautious.
Consult your doctor about getting a facial and visit only a reliable, clean and hygienic salon.
Verify the products being used and the ingredients they are made up of.
Understand the types of treatment and assess if they can have any negative impact.
Ensure that there is no use of chemicals, application of electric current or intensive massage.
Do not hesitate to stop the session if you experience any irritation or find that your instructions are not being adhered to.
Avoid using skin-lightening agents or products which contain salicylic acids. Avoid harsh bleaching agents or hair removal creams.
Getting pampered with a refreshing facial might excite a lot of pregnant women. It is better to be extra cautious and clear about the effects and side effects of getting a facial done before going for one and avoid if there is any contingency attached to it.
With a little care and precaution, you can enjoy a relaxing and rejuvenate facial during pregnancy.
Also Read: 25 Surprising & Interesting Pregnancy Facts