Chicken Shawarma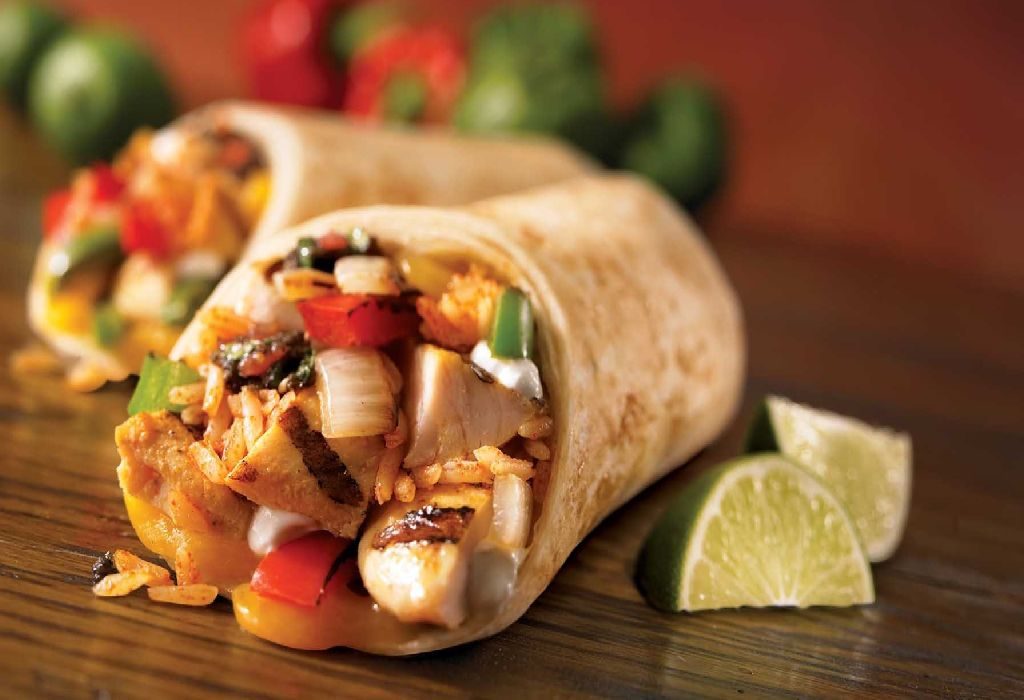 In this Article
Shawarmaa is a popular middle eastern dish, prepared with some easily available ingredients to form a marvelous dish that smells and tastes exotic. Thinly sliced chicken baked in yoghurt marinade, wrapped in pita bread along with veggies and tahini sauce makes a delicious and lip-smacking meal. This ultimate chicken wrap would become the favourite of your family in no time.
| | | |
| --- | --- | --- |
| Serves | Preparation Time | Cooking Time |
| 8 People | 10-15 Minutes | 20-25 Minutes |
Ingredients
For Marination
1 pound chicken thighs or breast (thinly sliced)
1 tsp allspice / black pepper powder
2 tsp olive oil
1 cup yoghurt
2 garlic cloves (crushed)
1/4 tsp cardamom powder
Juice of 1 lemon
Salt and pepper to taste
For Sauce
1 cup tahini (sesame paste)
2 garlic cloves (crushed)
1/4 cup lemon juice
2 tbsp yoghurt
Salt and pepper to taste
For Pita Filling
8 pita bread rounds or 4 large pita
1 cucumber, thinly sliced
1 onion, thinly sliced
1 tomato, thinly sliced
1/2 cup parsley, chopped
Method
Step 1
In a bowl, take allspice, olive oil, yogurt, garlic, cardamom powder, lemon juice, salt and pepper. Mix well to form a paste.
Step 2
Place the chicken pieces in the paste and coat it completely. Cover with the lid and marinate for 4 hrs in refrigerator or overnight.
Step 3
Preheat grill to medium – high heat.
Step 4
To prepare sauce, combine tahini, garlic, lemon juice, yogurt, salt and pepper. Stir it with a whisk to form sauce. Set aside.
Step 5
Remove chicken from marinade and grill it for 10 minutes on each side or until it is cooked completely.
Step 6
Once the chicken is done, you can further slice it, shred it or leave it as large pieces.
Step 7
Place chicken on the pita. Place onion, cucumber, tomato slices. Sprinkle chopped parsley.
Step 8
Pour sauce over the chicken and vegetables.
Step 9
Roll the pita and shawarma is ready to serve.
Nutritional Information
| | |
| --- | --- |
| Calories | 342 Kcal |
| Proteins | 24.3 g |
| Fat | 22.1 g |
| Carbohydrates | 13.5 g |
| Cholesterol | 53 mg |
| Sodium | 113 mg |
| Potassium | 504 mg |