Chilled Veggie Pizza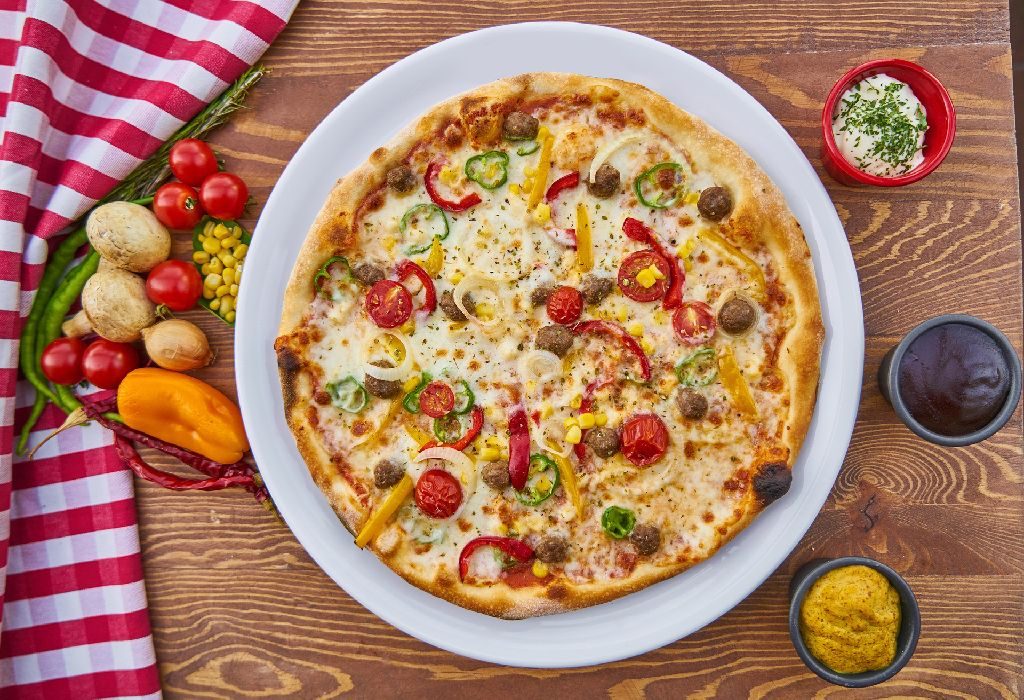 In this Article
Not many like to have straight-out-of-the-fridge pizzas, most of them prefer the ooey-gooey melting cheese on piping hot pizzas. So to say, cold pizzas have their own true-blue fan following. What makes cold pizzas unique is the fact that these are very easy to prepare, quick and a fanciful option for parties and family get-togethers.
| | | |
| --- | --- | --- |
| Serves | Preparation Time | Cooking Time |
| 4 People | 20-25 Minutes | 10-15 Minutes |
Ingredients
4 readymade pizza bases
2 tbsp olive oil
1 cup cheese spread
½ cup whipping cream
2-3 pieces fresh basil leaves, chopped
½ cup capsicum, chopped
½ cup tomato, chopped
¼cup onion, chopped
1/2 tsp chilli flakes
A few olives
1 tsp Italian seasoning
Salt and pepper to taste
Method
Step 1
Brush the pizza bases with olive oil and bake in a pre-heated oven for 10 – 12 minutes or until golden brown and crisp. Remove and cool.
Step 2
Whip the cream in a small bowl until stiff and keep aside.
Step 3
In another bowl, mix cheese spread, whipped cream, olive oil, Italian seasoning mix, chilli flakes, salt and pepper.
Step 4
Spread this on baked pizza bases evenly. Pile up all the vegetables on top and refrigerate for 1-2 hours. Cut into wedges and serve.
Nutritional Information
| | |
| --- | --- |
| Calories | 333 Kcal |
| Proteins | 4.2 g |
| Fat | 0.7g |
| Carbohydrates | 6.5 g |
| Cholesterol | 10 mg |
| Sodium | 44 mg |
| Potassium | 257 mg |