3 Best Orthodontic Pacifiers and Soothers for Babies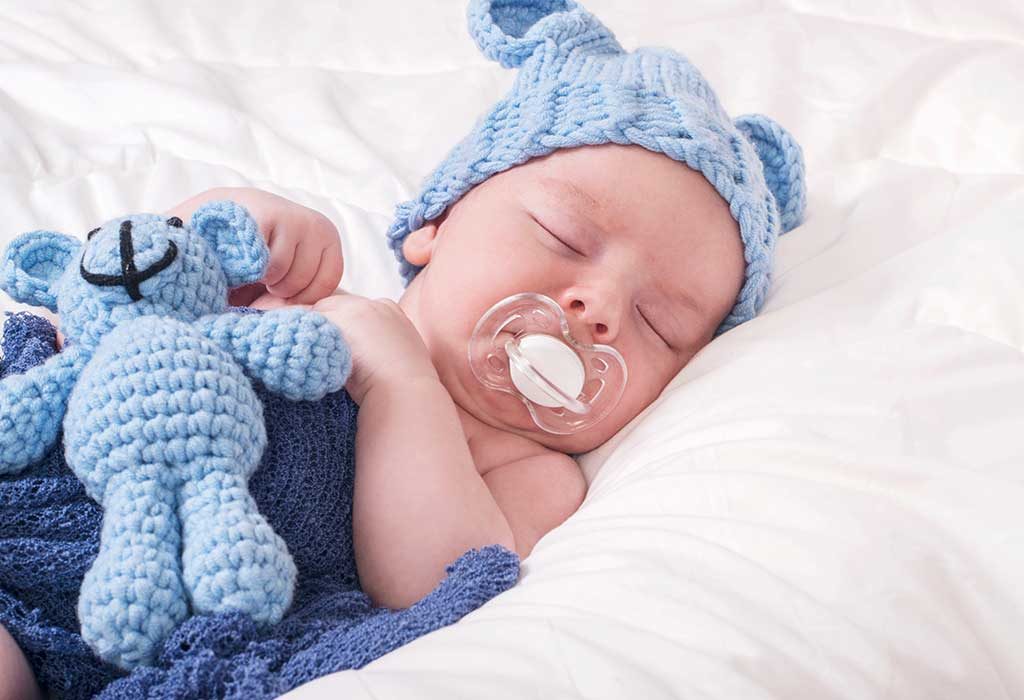 Pacifiers are a much-debated topic as many parents wonder whether it is safe for their baby to use a pacifier. However, a pacifier has various benefits, right from helping avoid thumb sucking to calming a baby, and more. Your baby will most likely need a couple of trial runs to decide which pacifier she likes best, but picking from a list of best orthodontic pacifiers will make your job a lot easier. Here are the eight best orthodontic soothers and pacifiers for babies!
Top 3 Pacifiers and Soothers for Babies
Now that you've weighed the pros and cons of pacifiers for children, the next question is 'which one to buy?' Fret not, as this list of best pacifiers and soothers for babies will help you make the best choice.
1. Babyhug Lips Shaped Silicone Orthodontic Soother With Cover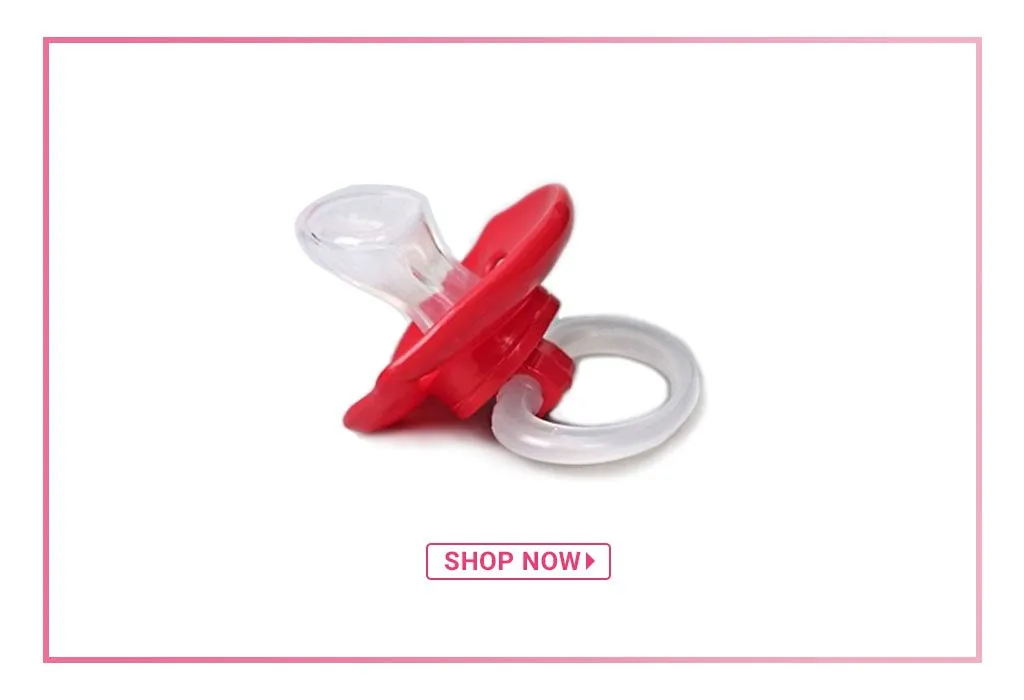 How adorable will this lip-shape soother look on your baby? Safe and calming, this one is a sure favourite!
Product Highlights:
This silicone soother from Babyhug offers a snug fit in your baby's mouth, and has breather holes for safety. It is made from durable silicone that is BPA-free and safe, allowing your little one to suck on the nipple without causing any worry. It has a soothing effect on your baby and can easily be carried in the diaper bag when outdoors, or indoors when she needs some rest! Don't forget to take a cute picture of your child using this soother!
2. Babyhug Moustache Shaped Orthodontic Soother With Cover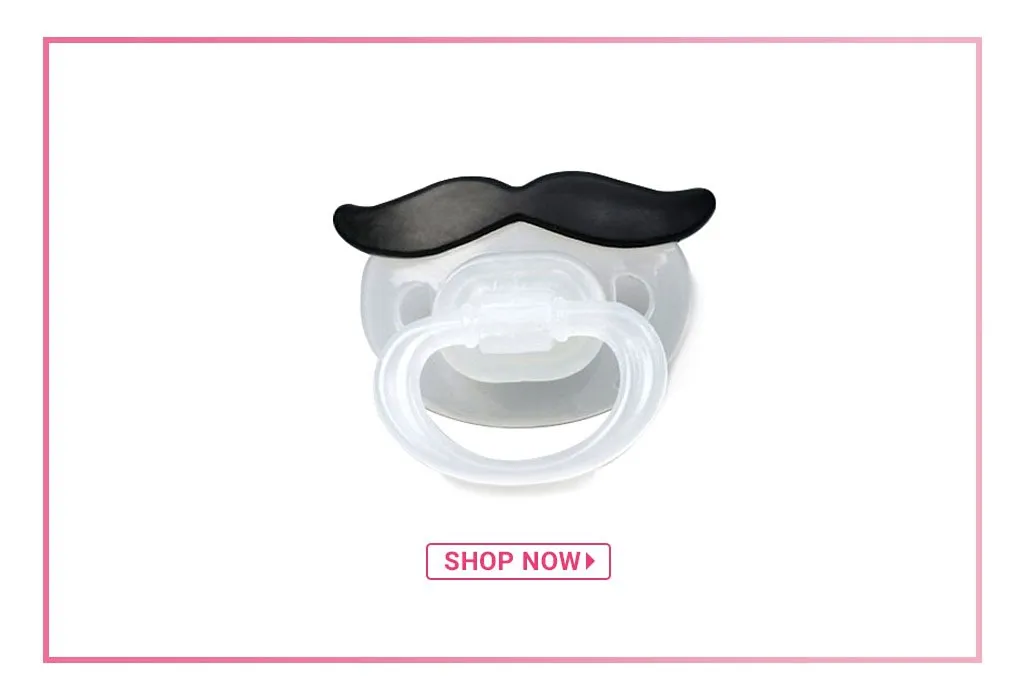 Another photo-ready soother for babies, this one will make your little one look super cute during occasions or outdoors!
Product Highlights:
This orthodontic soother from Babyhug fits perfectly in your baby's mouth, offering a snug fit. It is made from premium quality silicone and includes a BPA-free cover for storage indoors or in the diaper bag. The base is of the right length and width so your baby can suck on it easily, without any slippage. Carry it along with you during gatherings or occasions, and don't forget to click a picture of your baby using it!
3. Chicco Silicone Physio Soft Soother – 1 Piece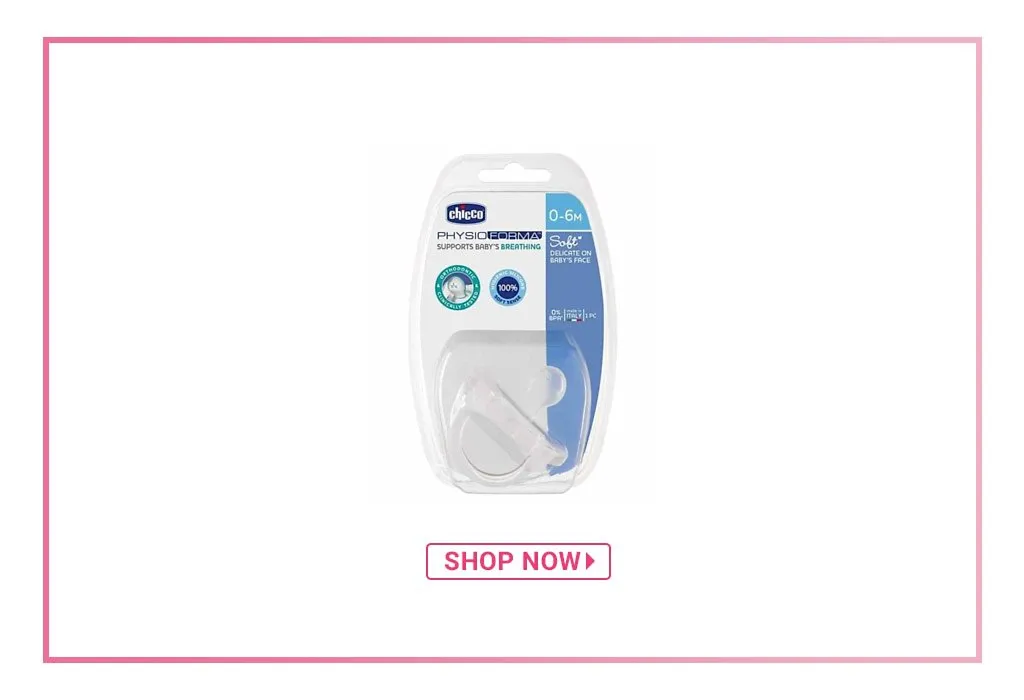 This silicone soother is super soft for your baby and offers optimal comfort during usage, so your baby is happy and fuss-free!
Product Highlights:
The Silicone Physio Soft Soother from Chicco is designed to support your baby and keep her comfortable even while she is sleeping. It is gentle on the skin and delicate to touch, which increases the chances of your baby accepting it. The base of the shield is soft and curved, similar to the breast, so that it allows the lips to rest comfortably and prevents saliva from gathering, which can cause irritation. The ventilation holes offer space to breathe and comfort to the baby. To wrap it up, this one is definitely among the best orthodontic pacifiers for babies.
FAQs on Baby Pacifiers and Soothers
Here are answers to some frequently asked questions about orthodontic pacifiers and soothers for babies.
1. Is it okay to give a newborn baby a pacifier?
There is no specific age at which babies can begin using pacifiers. You can give your baby a pacifier as soon as breastfeeding is established, and she learns how to latch. This could take up to four weeks, as babies take some time to get used to a nursing routine.
2. Should you remove the pacifier when the baby asleep?
A pacifier can help babies sleep faster, and also sleep for longer stretches. So, you need not remove the pacifier once your baby falls asleep unless she is uncomfortable sleeping with it. If the pacifier falls out once your baby nods off, you can pop it back, making sure she doesn't wake up.
Pacifiers can do wonders in soothing your baby and helping him rest, as babies instantly calm down when sucking on them. Once you have narrowed down your choices, try a couple of different types of pacifiers to see the one your baby likes best. When you find the best one, stick to it, and you'll see your little one stay calmer and learn to self-soothe.
You May Also Like:
Best Baby Food Feeders
Best Baby Feeding Bowls and Plates
Best Spout Sippers for Babies & Toddlers
Best Straw Sippers for Babies & Toddlers
Best Baby Feeding Spoons and Cutlery Sets
Also Read:
How To Help Your Baby Give Up Pacifiers
Pacifier For Babies- Benefits, Risks And Tips To Use Them