Baby Car Seat Safety – Things Every Parent Needs to Know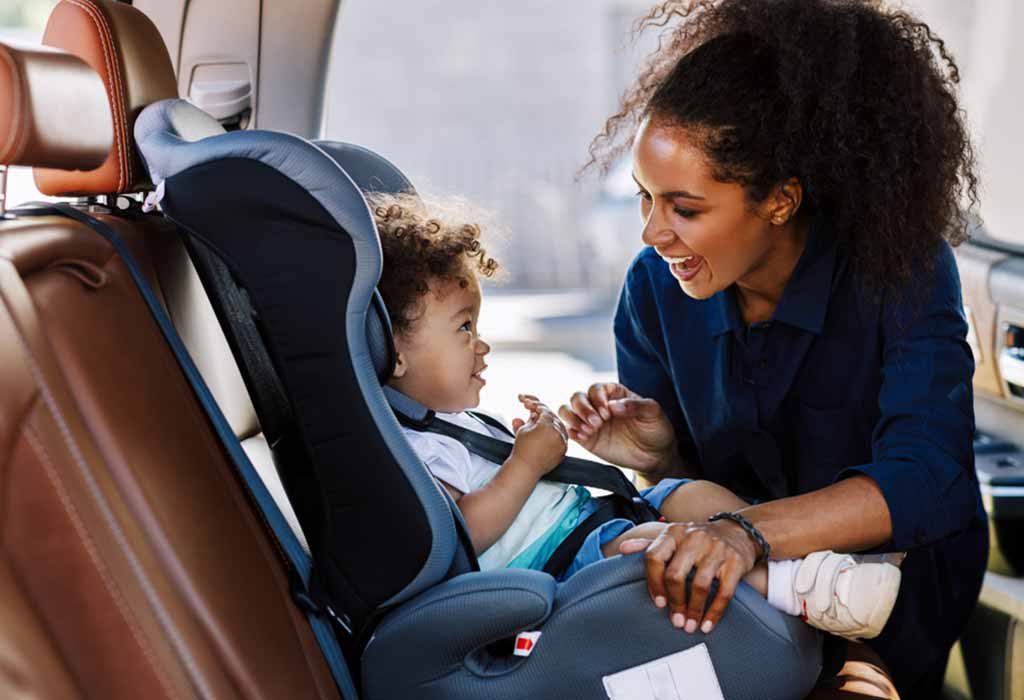 Car seats are an amazing piece of baby gear. When used correctly, a car seat can keep your child safe in a car, and your hands free. But, installing a car seat is no easy feat; as a first-time parent, you may find it challenging, unless you're a pro at DIY projects! There's a world of necessary information about car seats and car seat safety that you need to know to ensure your little one's safety. No, we're not trying to scare you – we want to keep you informed!
Parents, This Is What You Need to Know About Baby Car Seat Safety
Read on to find out more about car seat installation. You'll want to remember these pointers when you buckle up your baby in his brand new car seat!
1. Check if the car seat is suitable for your baby.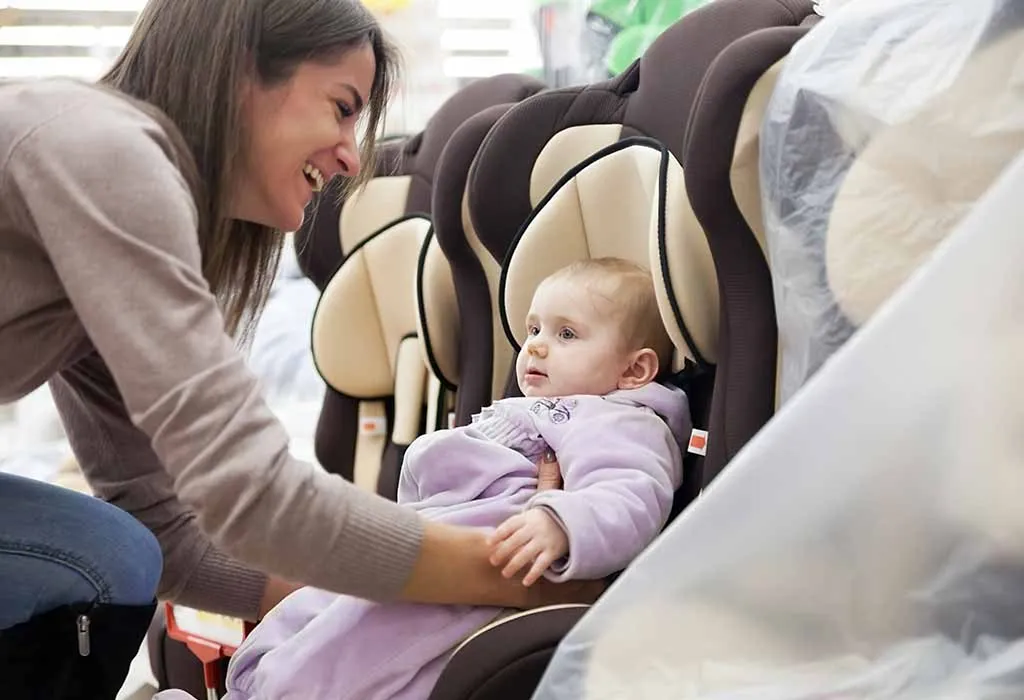 When it comes to a baby car seat, note that it's not "one size fits all". The best car seat for your baby is the one that is purchased keeping in mind your child's age, weight, and size. These are the basics for buying a car seat and ensuring that your child stays safe in it. Also remember, the car seat you're planning to buy should fit in your car!
2. Install it properly.
If you've got a wriggly car seat, you need to figure out the problem and install it again. Give it a good shake from where the seat belt is securely attached at the base – if it wriggles more than an inch on either side, or from front to back, chances are, you may not have tightened the belt securely. It could also be due to a twisted belt, or a basic installation issue. Figure out the source of the problem, and then put in the seat correctly.
3. Seek help if you're struggling with the installation.
An improperly installed car seat can put your little one's life in danger. So, if you're struggling with the installation process, go ahead and call up a technician, and watch closely when they work. You might learn some tricks! If using baby car seats is not common where you live, do your research on how to install it. You could also check with a friend or a fellow parent who has done it before.
4. Use the LATCH system, if you'd like.
A car seat can be installed either with the vehicle's seat belt or its LATCH system (lower anchors and tethers for children system). The latter is an attachment system designed for car safety seats. It enables a parent to install the car seat with the help of anchors, and without the use of a seat belt. You can choose either, or decide after checking the weight limit of your car. If your child's weight combined with the weight of the car exceeds the weight limit of the LATCH system, secure your child's car seat with the seat belt. Avoid using the anchors in this case.
5. Keep your baby rear-faced – it's safe.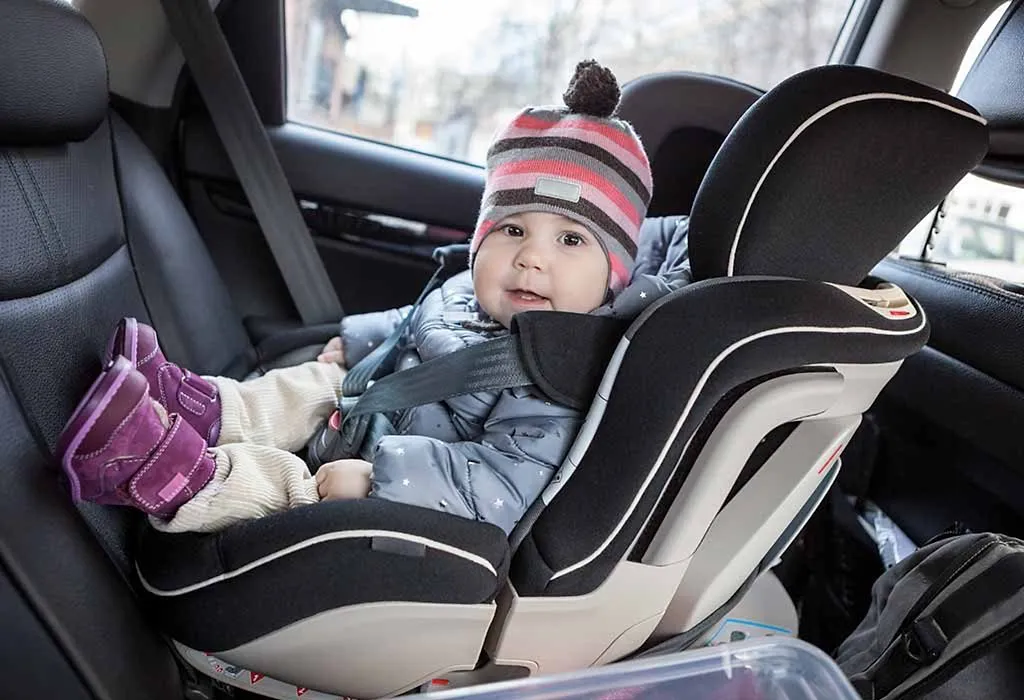 For infants and toddlers, a rear-facing car seat should be used, as their chances of getting injured in case of an unfortunate accident are less in a rear-facing position. As per the new recommendations by the American Academy of Pediatrics (AAP) with regards to rear-facing car seat safety, infants and toddlers should ride in a rear-facing car seat for as long as possible, or until they reach the highest weight and height limits given by the car seat safety manufacturer.
6. Don't rush to move your child to a booster seat.
Want to keep your child safe in the car? Then don't rush to transition your child from a rear-facing car seat to a forward-facing car seat, and eventually to a booster seat. Early transitions (and each transition) decrease the safety factor for a child. Therefore, the AAP recommends that parents delay the transitions for as long as possible, or until their child has outgrown the harnessed car seat.
7. Use that top tether – it's there for a reason.
When transitioning your child from a rear-facing car seat to a forward-facing seat with a harness, use the top tether strap of the seat (that attaches the car seat to the tether anchors built in the car) to secure it in place. It helps prevent the seat from tipping over in case of a crash or accident.
8. Remove those bulky layers before buckling in your baby.
Don't strap your child in the car seat when he is wearing a bulky winter coat. As per the AAP, bulky clothes like winter jackets or coats can compress in a crash and loosen the straps, which may increase the risk of injury for a child. So, dress your baby in thin layers, and drape a blanket or a coat on top of your child to keep him warm.
9. Ensure that the harness is snug.
When using a rear-facing car seat, place the harnesses in slots that are at or below your child's shoulders. To check if the harness is a snug-fit, try pinching it with your thumb and forefinger. If there's any slack in the shoulder harness when pinched, you need to tighten it. When using a forward-facing car seat, the harness should be positioned at or just above your child's shoulders.
10. Follow the instructions.
This point is as important as all the others! When you follow the safety and installation instructions as specified by the manufacturer, you're likely to install the car seat just right, and keep your baby safe. Go through the handbook or manual that comes with the car seat and it will make your life easier with its installation and usage. Car seats can save your child's life, so the earlier you learn about car seat safety and installation, the better. We understand that the information above may seem a bit overwhelming for you, but once you go about installing a car seat, you will find it useful!
Also Read:
Rear-Facing Car Seat for Your Child
Right Age for Your Child to Face Forward in a Car Seat
Used Car Seats- Are They Safe for Babies & Buying and Selling Tips