3 Best Baby Feeding Bowls and Plates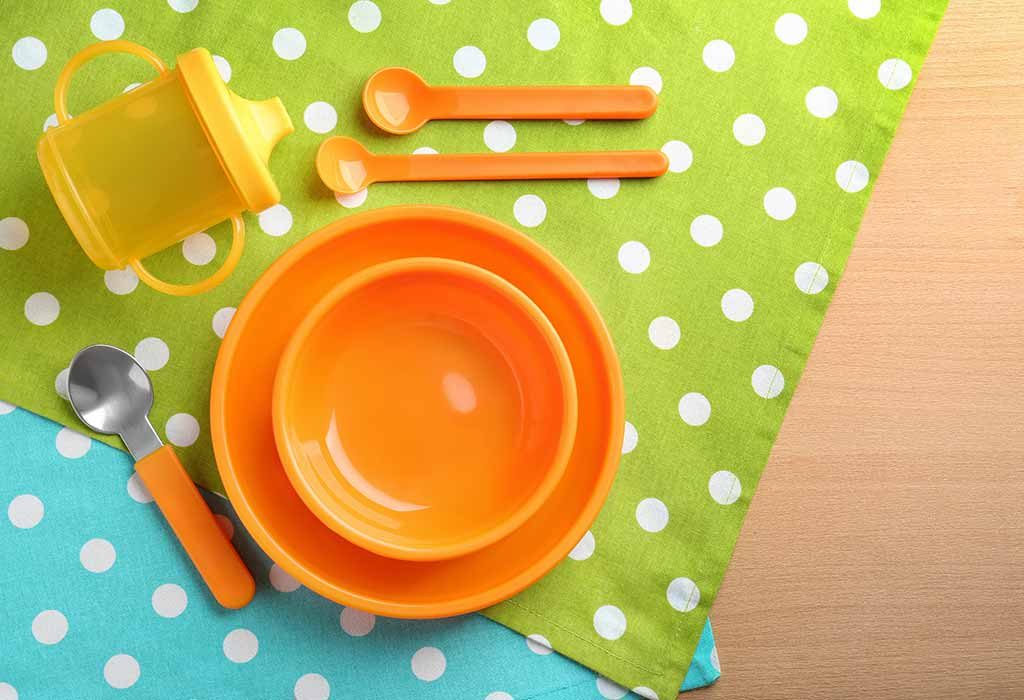 Weaning babies need two definite things – nutritious food and attractive baby meal sets! Yes, you heard it right. Getting babies used to certain foods can be a challenge. Then, why not get some well-conceived yet fancy baby dishes and bowls to add a little excitement and cuteness to the process? Check out this list of some of the best baby feeding bowls and plates, for all the parents whose babies are ready to be weaned onto solids! Be prepared to be surprised – with these baby-friendly meal sets, your baby will be ready to eat independently pretty soon!
List of Top 3 Best Baby Plates and Feeding Bowls in India
1. Babyhug Feeding Bowl With Spoon Turquoise Green
Whether for home use or travelling purposes, the Babyhug Feeding Bowl is a must-have for every parent with a baby.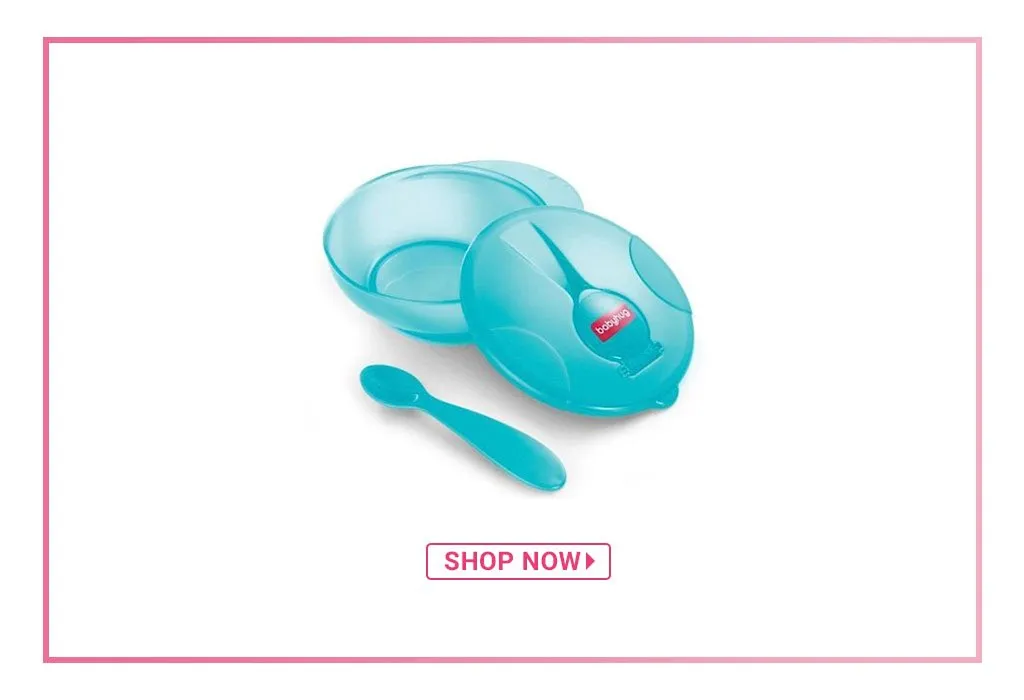 What's in It for You:
Made with BPA-free material, this microwaveable baby meal set provides a convenient way to carry baby food and feed your baby whenever required. It comes with a lid and a spoon and is designed to provide the utmost safety and comfort to the baby. The best part about this product is that the lid has a socket for the spoon, with its own little push cap to keep it clean, which makes it quite convenient for on-the-go parents.
2. 1st Step Feeding Bowls Pack of 5
Add colour and variety to your munchkin's mealtimes with this multicolour baby bowl set!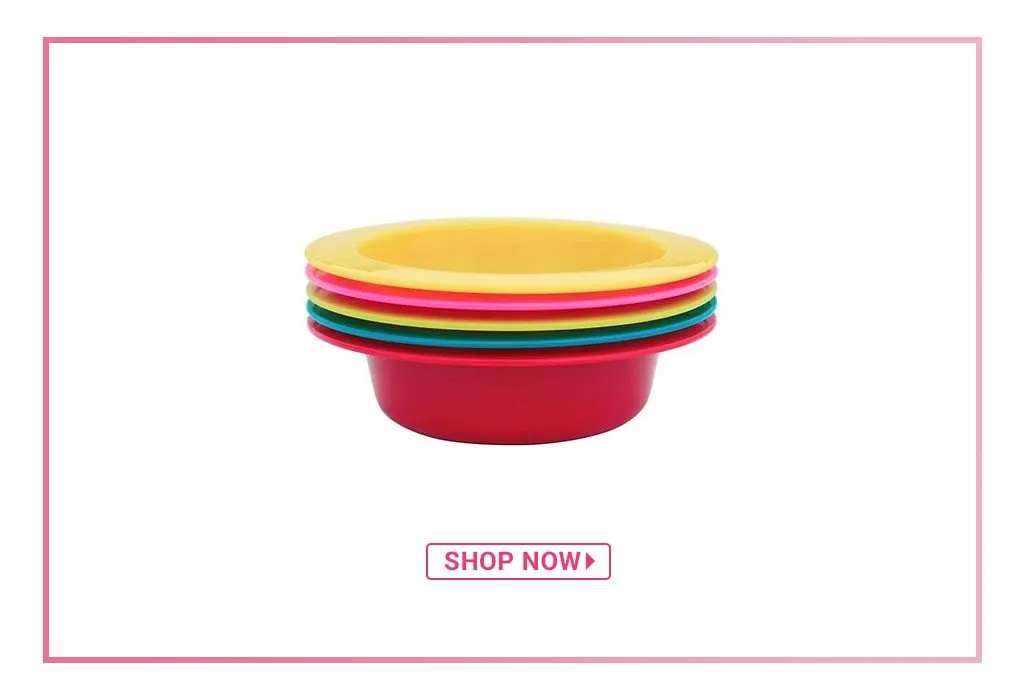 What's in It for You:
You can make your little one's mealtimes more interesting with this set of 1st Step Feeding Bowls, which has five colourful baby feeding bowls. This is the best baby meal set to add a touch of adventure. Use any of these five coloured bowls to complement the colour of the food you've prepared that day. Or, let your baby choose his bowl for the meal! These microwave-safe, BPA-free baby bowls come with a fork and a spoon, are convenient to use and are perfect for kids aged three to eight months.
3. Munchkin Smile & Scoop Suction Plate With Trainer Spoon Set – Pink
Variety is the spice of life. You and your baby deserve it!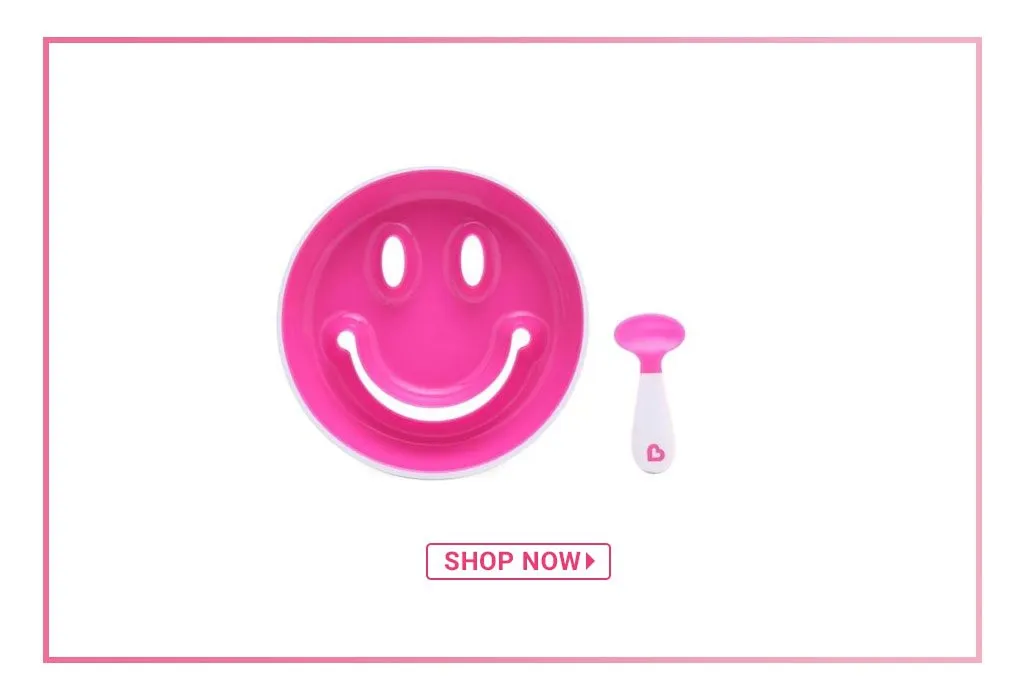 What's in It for You:
Here's another variety in the Munchkin Smile & Scoop Suction plate. This one is a pink coloured baby plate set, and it comes with a cute little baby spoon. The plate has a suction bottom to avoid spillage and mealtime mess (to a certain extent, of course – it can't control your baby's movements with a filled spoon!). This smiley plate has deep walls that make it easy for the baby to scoop her food when she's learning to eat independently.
These baby dishes and baby feeding bowl sets are perfect for kids till they are ready to use the usual crockery. You may get more than one of these colourful sets, depending on your usage. Colours, as you know, affect babies psychologically, and getting baby plate sets in varied designs can be a great way to stimulate learning and development in your child even during mealtimes!
You May Also Like:
Best Spout Sippers for Babies & Toddlers
Best Straw Sippers for Babies & Toddlers
Also Read:
Bottle Feeding – Advantages and Disadvantages
How to Bottle Feed a Baby
Bottle-Feeding Problems and Their Solutions