5 Best Baby Bouncer Chairs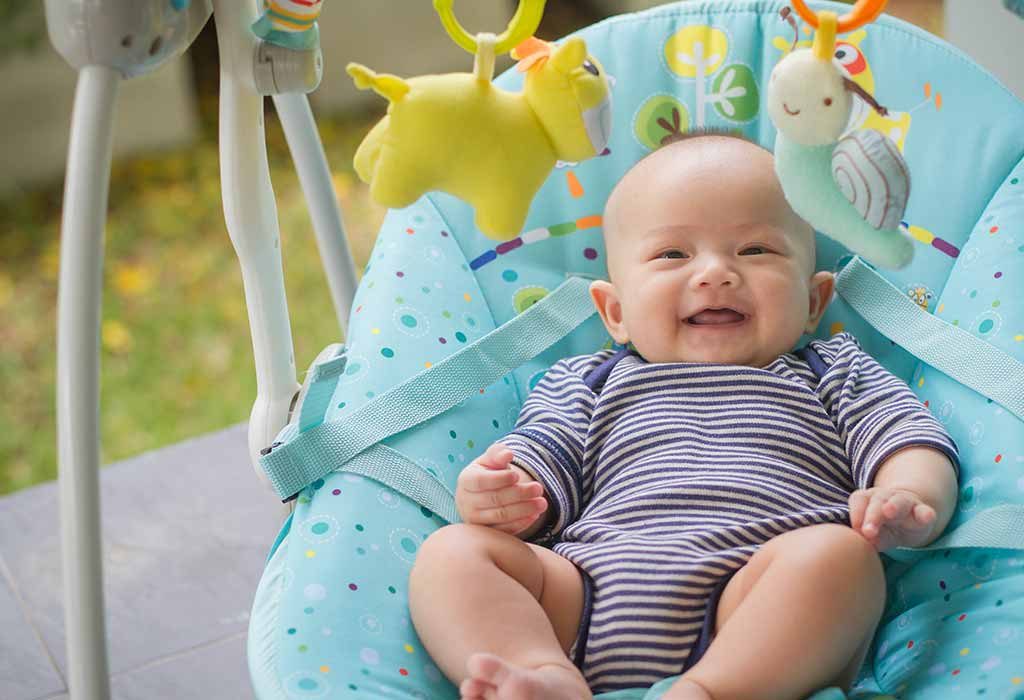 As much as you love holding your baby and playing with him all day, it is impossible to constantly have your little one attached to your side while going about the day. Baby bouncers can be lifesaving while you cook, use the bathroom or attend important meetings at home, especially when your little one is alert and wants to be entertained. Many parents love the way a baby bouncer calms their munchkin, whether he wants to play, is fussy or simply overstimulated. Of course, like with all other baby accessories, bouncer chairs come with their fair share on cons, especially when not constructed safely or used in an incorrect way. If you're wondering what the best baby bouncers available in the market are, this article is just the thing for you. Read on for a list of the top bouncers available today!
List of Top 5 Infant Bouncers for Newborn Babies
Are you on the hunt for the best baby bouncer seat? The list below takes into consideration safety, availability, extra features and price point, giving you the best options to choose from.
1. Babyhug Comfy Bouncer With Music & Calming Vibrations
First on the list is the bright and colourful, Babyhug Comfy Bouncer. With music and vibrations, this one is equipped to calm your baby while keeping him safe.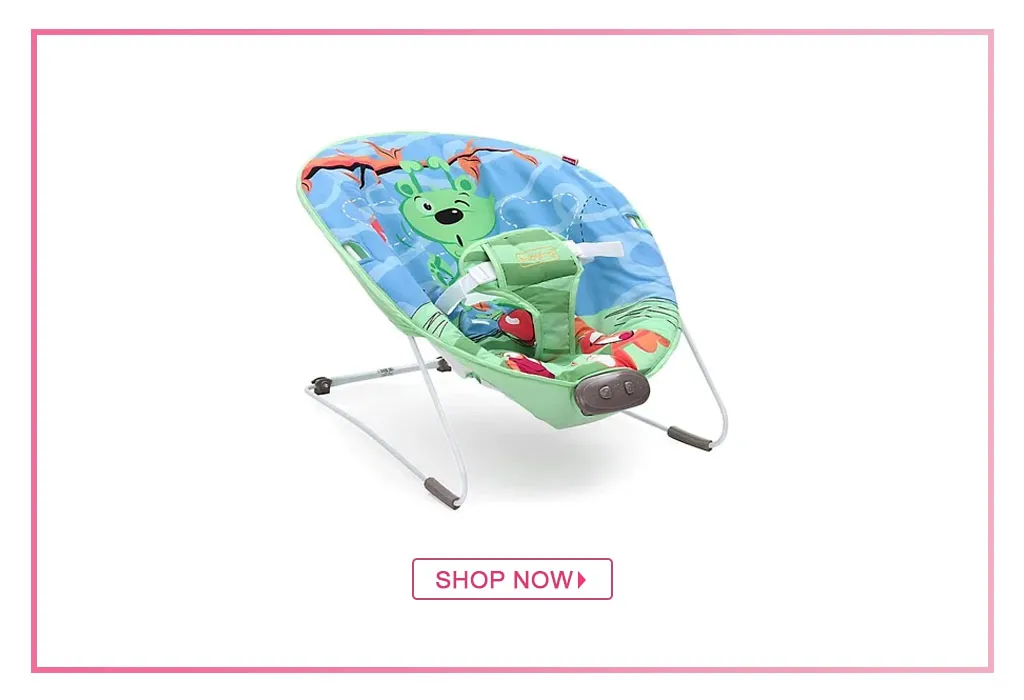 Product Description:
The Babyhug Comfy Bouncer is designed for optimal safety and comfort, with a 3-point safety harness to keep your baby in position without the chance of him falling, as well as a padded and soft seat, so your munchkin sits in it comfortably, without much of a fuss. That's not all- this bouncer has ten music settings with three adjustable volumes and 3-speed vibration, complete with a toy bar, all of which keep your baby entertained and soothed. This is truly one of the best baby bouncer chairs, as it is big on safety and an absolute delight for kids!
2. R for Rabbit Hip Hop Multipurpose Jolly Bouncer
Next up, is this vibrant, multipurpose bouncer that does a great job at calming your baby or entertaining him, based on what you want!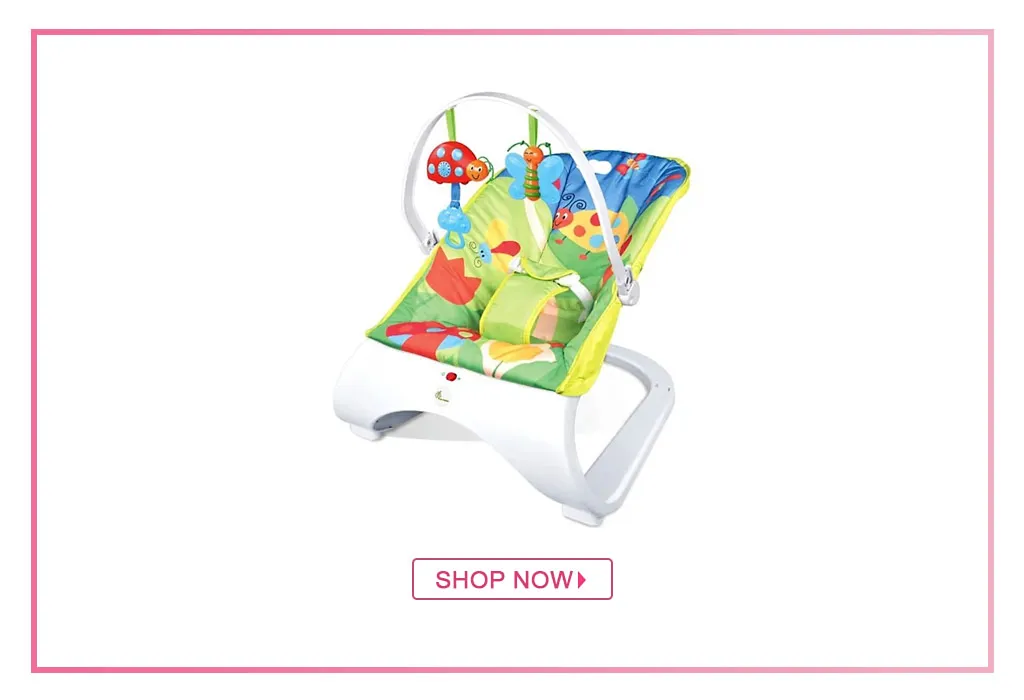 Product Description:
The R for Rabbit Multipurpose Bouncer is a comfortable bouncer, perfect for playing time or napping time. With an adjustable 3-point safety harness, this one keeps your little one safe and happy while you go about your work. Moreover, its comfy fabric and vibrant design make it lovable for babies, along with the gentle vibrations soothing and calming your baby just before sleeping time. If you're on the hunt for the best baby bouncer chairs, this one isn't to be missed!
3. Fisher-Price Carnival Bouncer
One of the favourites in the market, this bouncer from Fisher-Price includes a bit of safety, development and fun, all in one.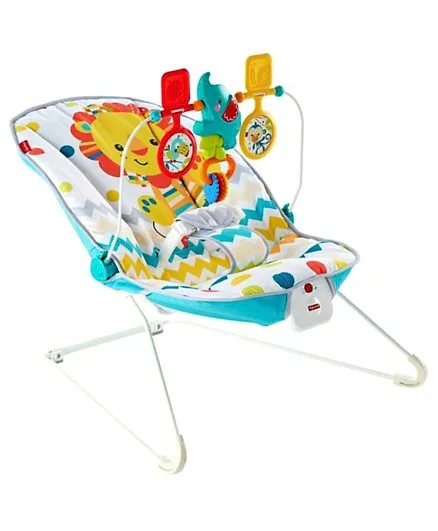 Product Description:
When it comes to security and happiness, the Fisher-Price Carnival Bouncer steals the show with its 3-point safety harness and calming vibrations that soothe your baby and keep him safe and secure. The overhead toy bar encourages babies to reach out and bat at the toys, so they're thoroughly entertained. What more? The deep seat and comfortable fabric keep your little one cosy, and the seat bounces along with his natural movement, making this one of the best infant bouncers available.
4. Fisher-Price Bouncer Animal Print
Just as kids like animals and soft toys, your little one is bound to love this animal print bouncer from Fisher-Price.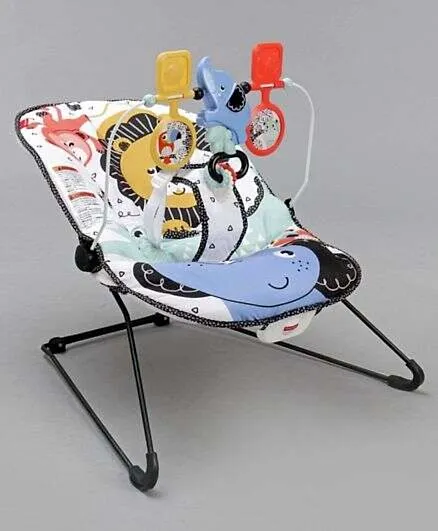 Product Description:
The Fisher-Price Bouncer is ergonomically-designed and envelops your little one, making him feel snug and safe. Its gentle bouncing action and vibrations are great to soothe and calm babies, with a soft, comfortable seat, so your baby can stay seated in it without much difficulty. The overhead toy bar, complete with clacker toys and spinners keep him entertained while aiding development, so you can free up some time without much worry. All of this, and more, make this one of the top-rated baby bouncers, not to mention, your child's favourite seat!
5. R for Rabbit Kangaroo Baby Bouncer Cum Activity Center
Last but not the least, this baby bouncer does wonders in keeping your baby entertained, especially when you need to attend to the house or work.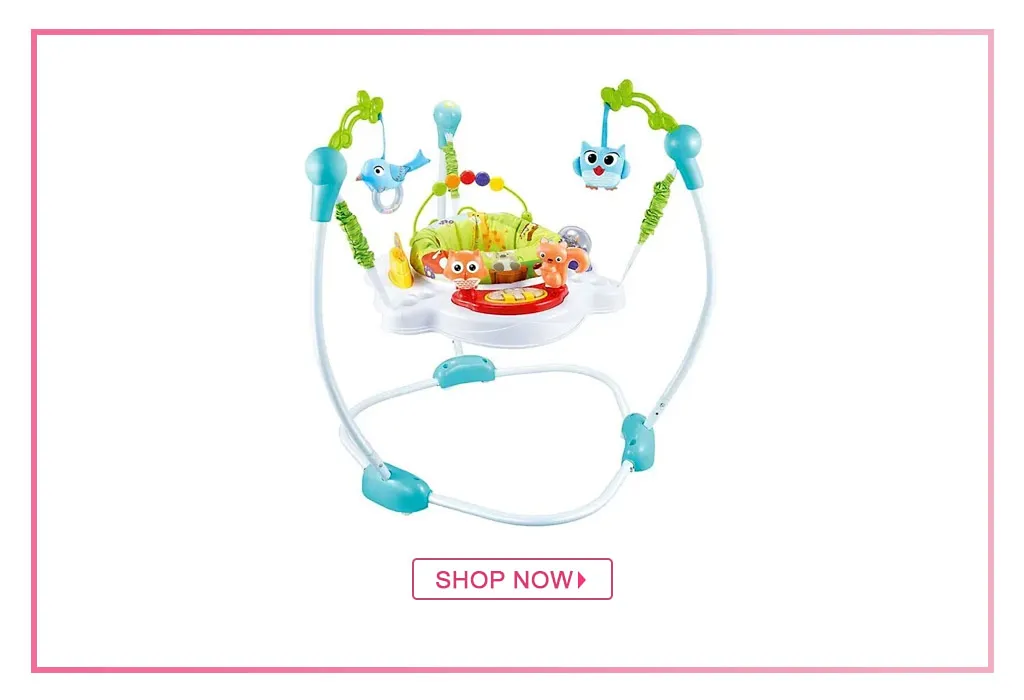 Product Description:
The R for Rabbit Kangaroo Baby Bouncer is proven to make fun time safe. It isn't just a regular bouncer, but an activity centre, with toys hanging from a sturdy metal frame all around your baby. The variety of toys aids development stimulates your child's senses and keeps him happy during playtime. It is has a 3-level height adjustment and a sturdy steel frame, so you can rest assured that your munchkin is safe! For one of the best baby bouncer jumpers, look no further!
FAQs on Baby Bouncers
1. What is the Ideal Age for Using Baby Bouncers?
The age from which a baby can use a bouncer is usually mentioned on the packaging of the bouncer you choose. On average, bouncers are usually safe from birth until the age of 6-7 months. However, the age can vary based on the bouncer specifications as well as any conditions your baby might have.
2. Which is Better- A Baby Bouncer or an Infant Rocker?
Baby bouncers and infant rockers have two different functions. A baby bouncer is usually meant for playtime, as your little one can exercise his leg muscles and have fun bouncing and playing by himself. On the other hand, an infant rocker is meant for nap time, as it sways and lulls your little one, so he can sleep. However, you can easily find a product that does the job of a bouncer and rocker, all in one.
3. How Long Can I Keep My Baby in a Bouncer Chair?
It is advised to leave a baby in a bouncer for not more than 20 minutes at a time. Babies should be able to sit up and down on their own, as well as exercise their leg muscles for better movement. Though there isn't an exact limit, 15-20 minutes is the most you should keep your baby in a rocker or bouncer.
A baby bouncer is perfect to keep your little one engaged while you do your chores and other work. Whether it is to calm a fussy baby or keep him entertained, you should definitely look into buying a baby bouncer for the initial months of your baby's life. And while you're at it, why not look for a top-rated baby bouncer within your budget?
You May Also Like:
Best Baby Swings
Best Baby Walkers
Best Baby Rockers
Best Prams & Strollers
Offers & Deals
Are Baby Jumpers Safe?
Gross Motor Developmental Milestone – Jumping
?>