Bouncer Swing Buying Guide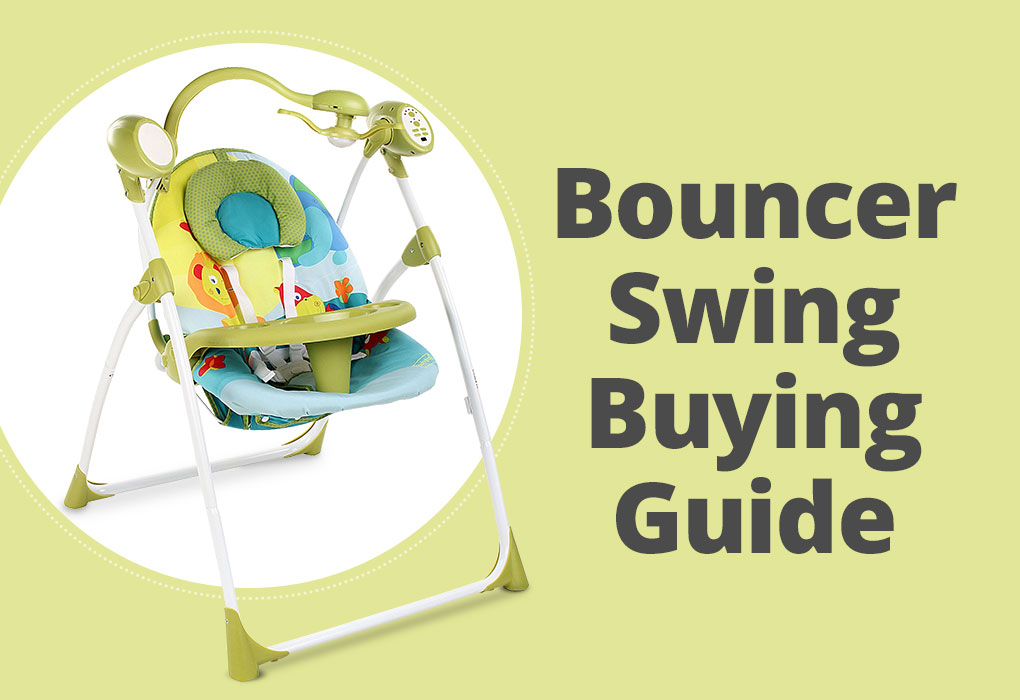 What is a Bouncer Swing?
The ingenious baby bouncer swing is one of the most coveted baby gears currently available in the market. Flexible, soothing, entertaining and cozy, it is conceived to give babies quality time and help the mothers get on with their chores with their precious tots close-by and safe.
Essentially, a bouncer swing consists of a removable swing seat that doubles up as a bouncer. The bouncer can support babies up to 8 kg and the swing can normally accommodate babies up to 13 kg.
Features of a Bouncer Swing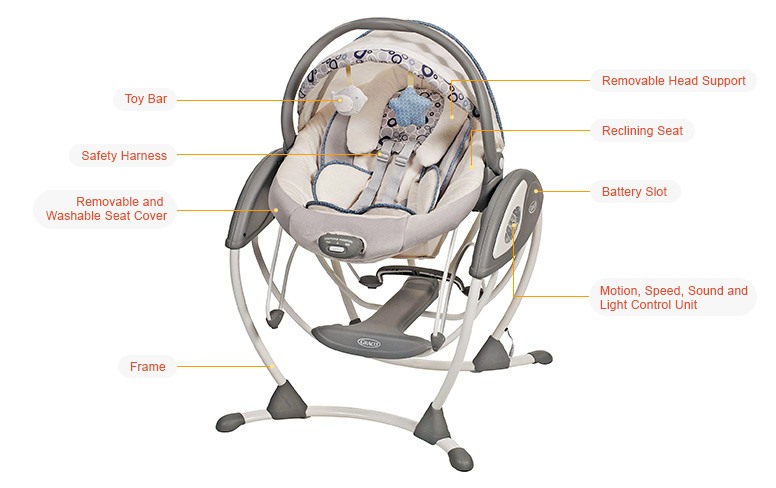 Bouncer Swing
Must Haves
Reclining Seat: The bouncer seat needs to be spacious to accommodate the possibility of a full recline position.
Removable Head Support: An infant head support is essential for babies under six months.
Motion, Speed, Sound and Light Control Unit: Most bouncer swings offer a control panel which allows motion, speed, sound and light settings in accordance to your baby's preference.
Safety Harness: A five-point harness is the ideal safety belt to keep your baby snug and secure, to prevent injuries that could be serious or potentially fatal.
Removable and Washable Seat Cover: A removable and machine-washable cover, that is also dryer-friendly, is easy to clean and maintain.
Frame: To ensure even weight distribution of the growing child, and allow for some safe movement within the harness. As the baby's weight increases, sturdiness of the frame becomes an essential feature to carry the extra kilos.
Battery Slot: A fully battery-operated bouncer swing allows for more options in music, vibrations and swinging.
Portability: Easy to carry, fold and store away. Good portability would require a light frame, smooth, but stable articulations and a body that is easy to assemble and dismantle.
Good to Haves
AC Adapter: It comes in handy when the batteries wear out. It allows the swing to operate on electricity instead of batteries.
Toy Bar: To hang up your child's favourite toys or mobiles for the child to play with.
Canopy: To provide shade if the baby wants to take a nap.
Pros and Cons of a Bouncer Swing
| | |
| --- | --- |
| Pros | Cons |
| Swing seat in the baby bouncer swing is made of delicate soft material for better comfort. | Infants run the risk of slumping and damaging their spines if not positioned correctly inside the swing. |
| Option to run on battery, where power is not available, is a handy facility. | Regular monitoring is required to ensure that babies have enough breathing space. |
| The seat is quite spacious to provide the baby enough room to move the limbs when inside the swing. | The swing starts making noise when infants above 9 kg occupy it. |
| The swing can be easily carried around and stored, owing to its foldable feature. | Batteries installed in the stipulated slot can jangle as they can touch the plastic for want of any pads. |
| Economical buy as two products in one – it's a Swing and a Bouncer. | |