9 Best Baby Soaps for Newborn Babies and Toddlers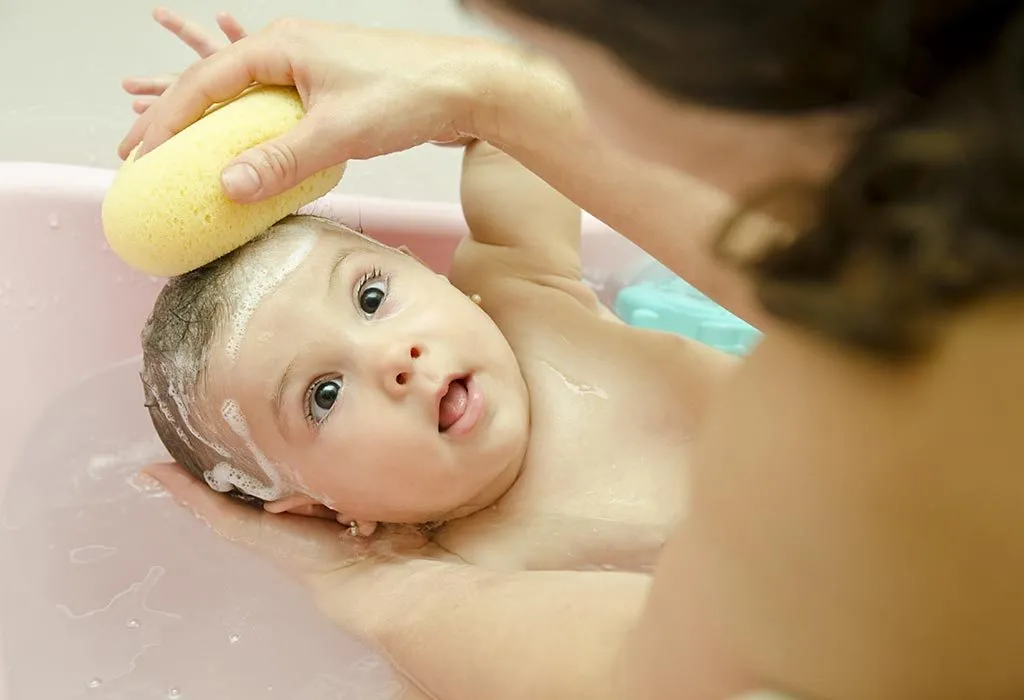 When it comes to baby products that you use on your little one's skin daily, like baby soap, it's no surprise that you might be spending a lot of time browsing through ingredient lists. Baby skin is sensitive and loses moisture quicker than adult skin. As a parent, you would definitely want to settle on a soap that keeps your baby's skin nourished and hydrated!
Video: 10 Best Soaps for Babies and Toddlers
Think soap, and one thinks of a product that does its job of cleaning, but strips away the skin's moisture and makes it dry. But, baby soaps aren't like that! They're natural, mild, gentle, and safe to use for your baby's delicate skin. But, with the huge variety of soaps available today, how do you know which one is the right product for your baby? It's simple- this list of the top-rated baby soaps will help you navigate through products with different ingredients, scents, and more!
List of Top 9 Best Baby Soaps in India
When it comes to shopping for baby soaps, take a look at these ten best soaps for infants.
1. Himalaya Extra Moisturising Baby Soap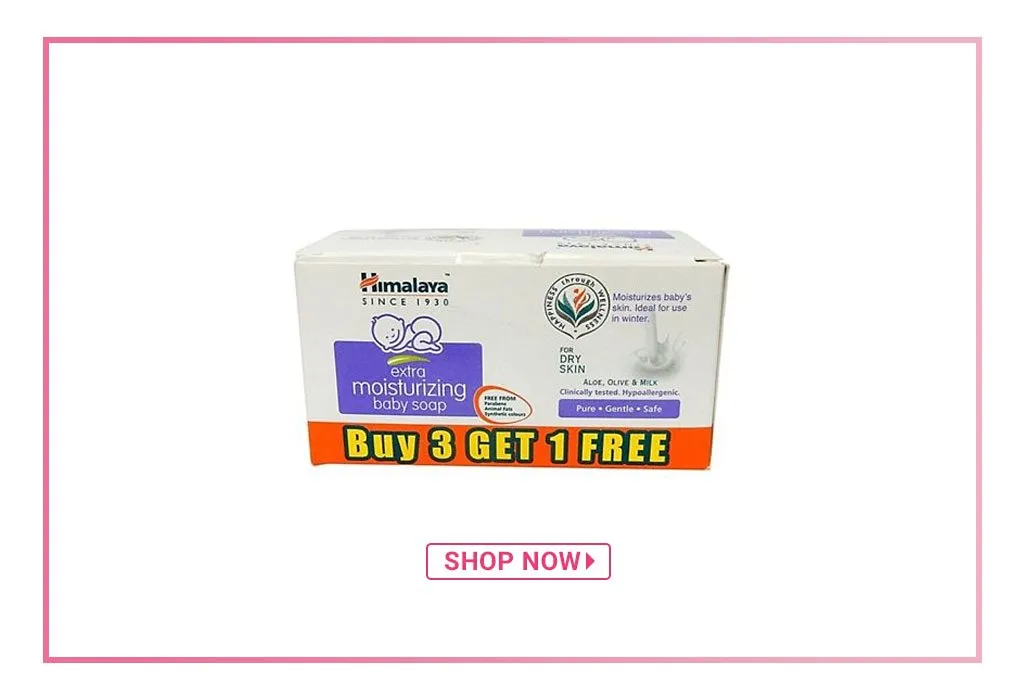 This herbal soap from Himalaya has been specially formulated for a baby's sensitive skin.
Why You'll Like This
Your baby's tender skin requires soothing, natural ingredients so that her skin's suppleness isn't affected. Himalaya's baby soap is perfect in this aspect, as it contains almond and olive oil, which will nourish and protect her skin. The soap's soothing properties will also keep itching and inflammation at bay!
2. Johnson's Baby Soap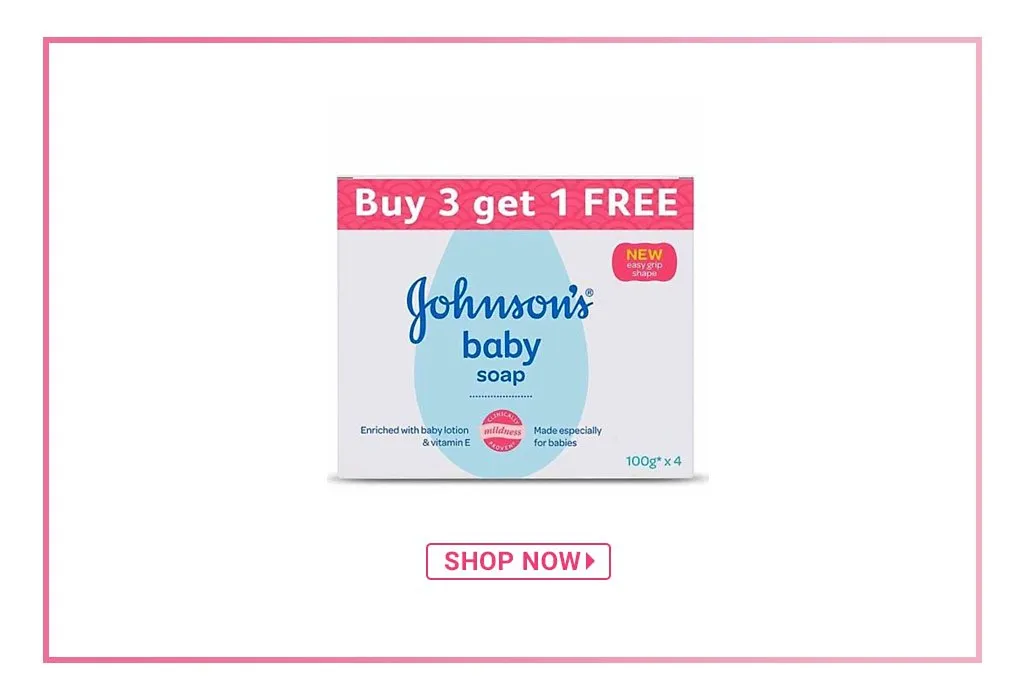 You're sure to feel a little nostalgic when you use the Johnson's baby soap, as there's a good chance your mom used it with you!
Why You'll Like This
A coating of moisturising oils naturally protects your baby's skin. If these oils get washed away, her skin will be left vulnerable to irritation, dryness, and rashes. 1/4th of Johnson's baby soap is made of baby lotion and vitamin E, which help preserve the skin's moisture. The soap's rich and creamy lather softly cleanses and helps keep your baby's delicate skin supple.
3. Sebamed Baby Cleansing Bar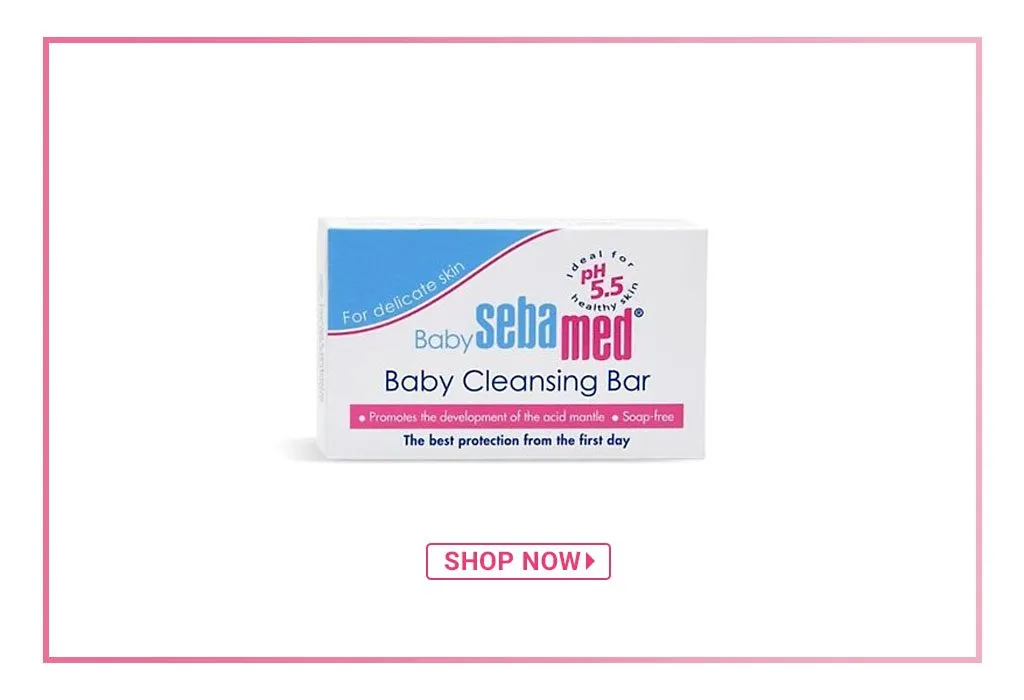 This is the best soap for infants with sensitive skin, as it is clinically tested!
Why You'll Like This
The Sebamed baby cleansing bar has a good set of ingredients like wheat germ oil, chamomile, vitamins, and amino acids, which fight dryness and skin irritation. The soap isn't heavily scented, but instead has a mild fragrance that won't irritate your baby's nose. And that's not all – the soap is also suitable for adults with very sensitive or dry skin!
4. Lotus Herbals Baby Plus Little Bubbles Gentle Bathing Soap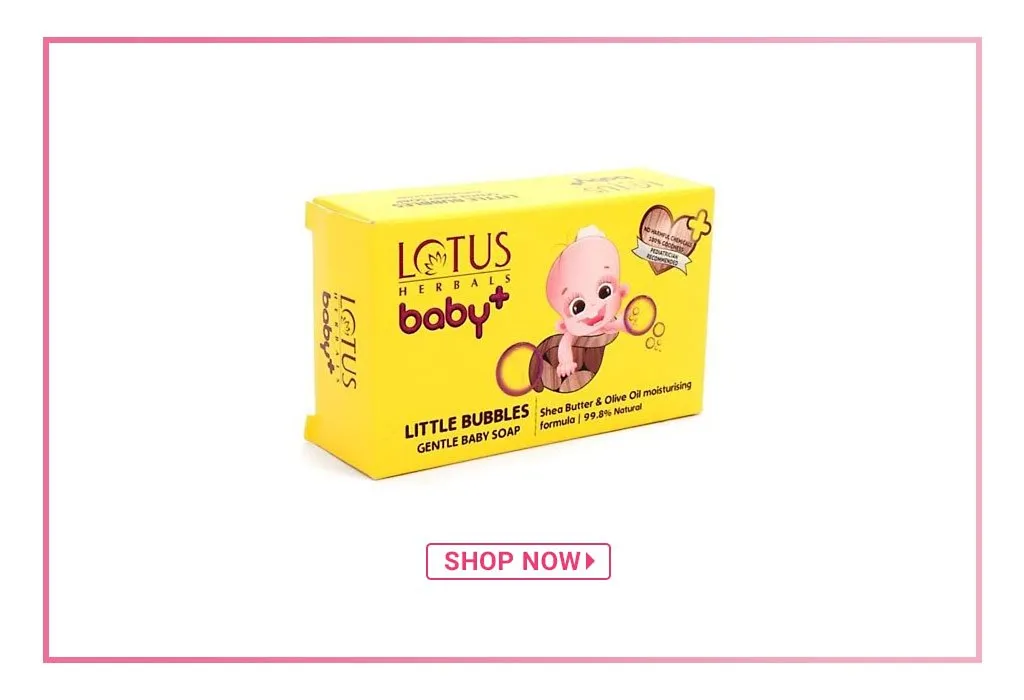 Crafted with handpicked ingredients sourced from herbs, plants, and flowers, this baby soap from Lotus Herbals is as pure as nature itself!
Why You'll Like This
Are you worried that using baby soap will strip the essential moisture from your baby's skin? You must check out the Lotus Herbals baby soap, which is infused with the goodness of olive oil, aloe vera extract, and shea butter. These ingredients are known to provide optimum nourishment to delicate and soft skin. Trust us, your baby's skin will thank you for this!
5. Chicco Baby Moments Soap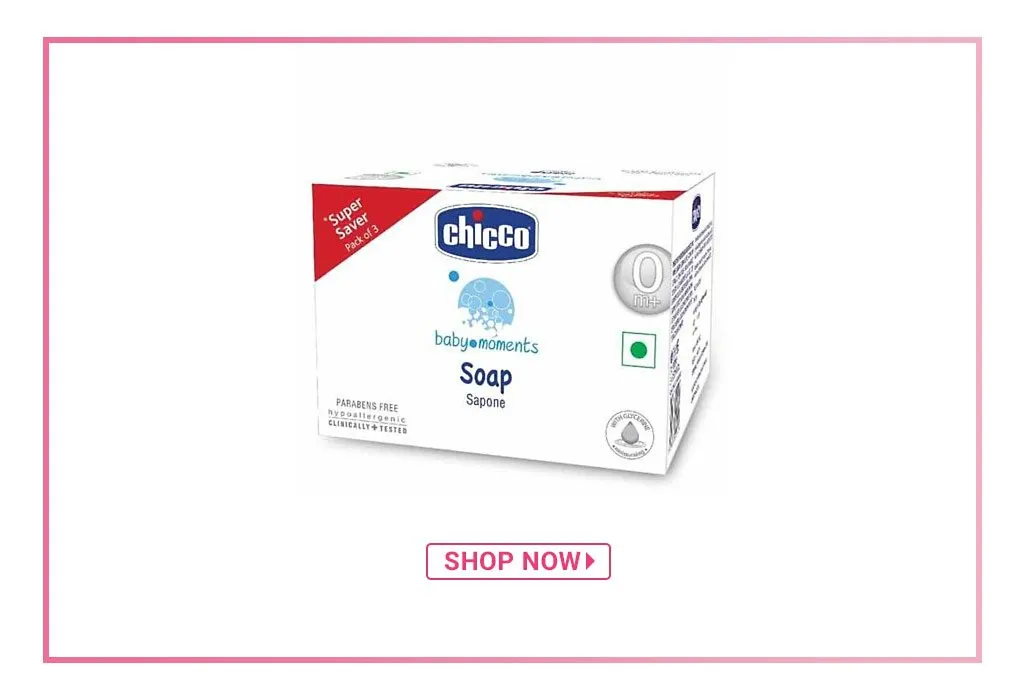 The glycerine in this soap deeply moisturises your baby's skin, while the aloe vera protects it from environmental damage. Win-win!
Why You'll Like This
This soap's allergen-free fragrance will keep your baby feeling oh-so-fresh after her bath! Another reason you can feel good about using it on your baby? The soap is dermatologically tested and free of parabens, alcohols, SLS, SLES, dyes, and colour.
6. Curatio Tedibar Bathing Bar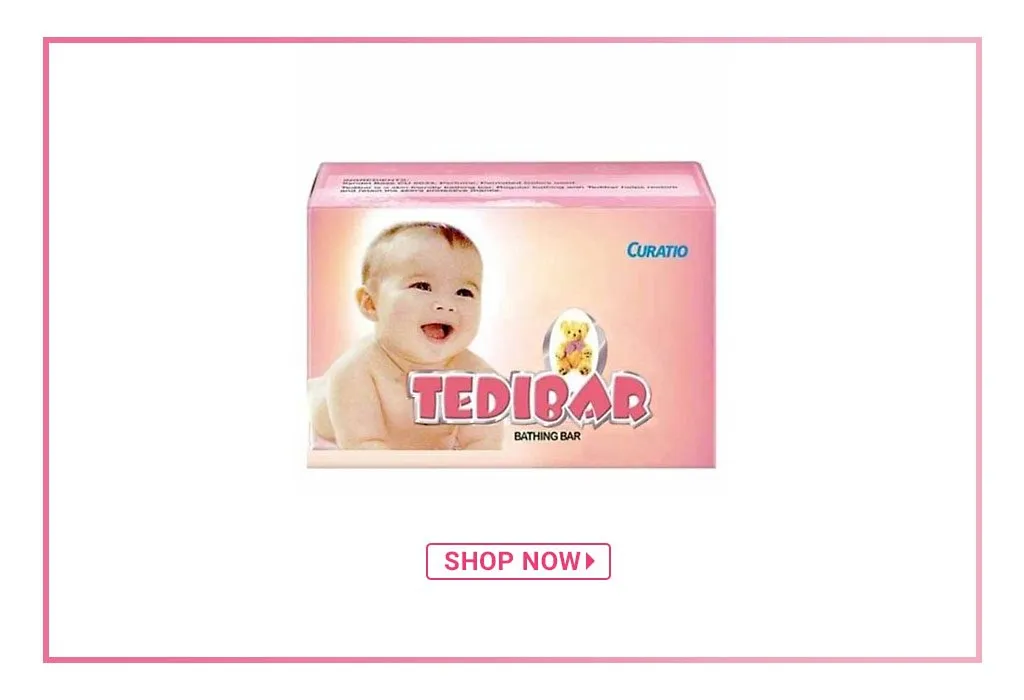 The Tedibar bathing soap is specially formulated with the mildest surfactants and gently cleanses without harming the skin, making it soft & supple.
Why You'll Like This
When you're on the hunt for a bar of soap for your little one, you would want something that's gentle on her skin and doesn't cause any skin-related problems. The Curatio Tedibar soap is one such bathing bar that meets these criteria! It does not harm the baby skin's delicate and natural protective layer and is suitable for all skin types. That's not all! A plastic tray is provided in the pack, which acts as a drain tray for the soap to keep it dry after use.
7. MeeMee Nourishing Baby Soap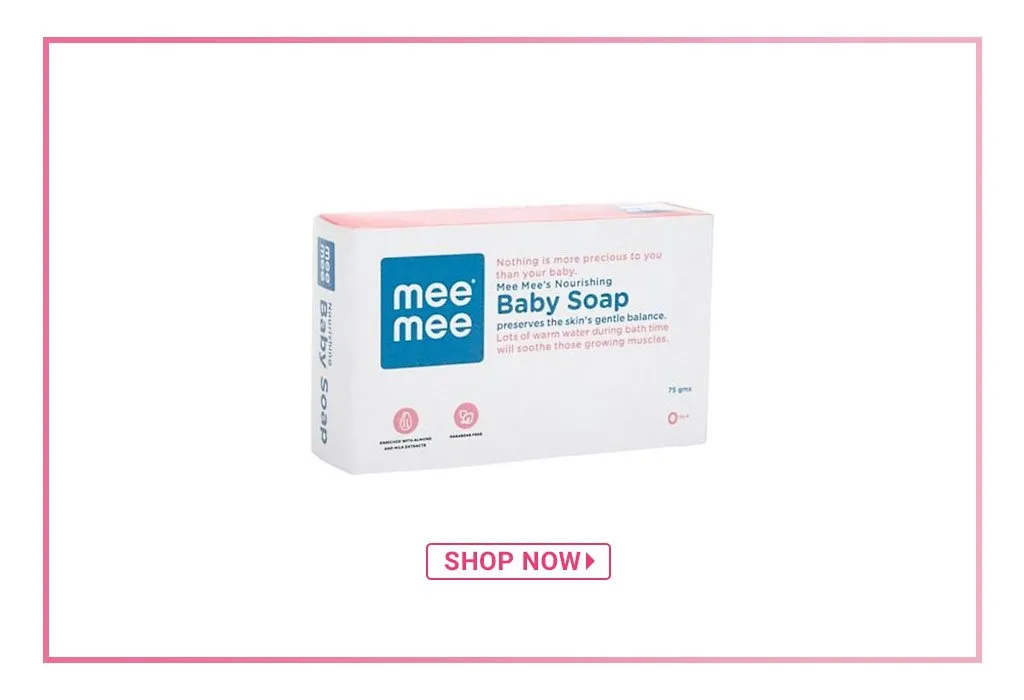 This nourishing baby soap from the house of MeeMee is perfect for keeping those adorable fingers, toes, and hair squeaky clean!
Why You'll Like This
Your baby needs the utmost care right from her birth to ensure supple, radiant, and well-nourished skin. The MeeMee nourishing baby soap takes care of this, and it has been scientifically tested to bring your baby premium skincare. The soap is a perfect blend of the goodness of almond and milk extracts and gentle fragrance, and will keep your baby's delicate skin cleansed and healthy always!
8. Baby Dove Baby Soap Bar Rich Moisture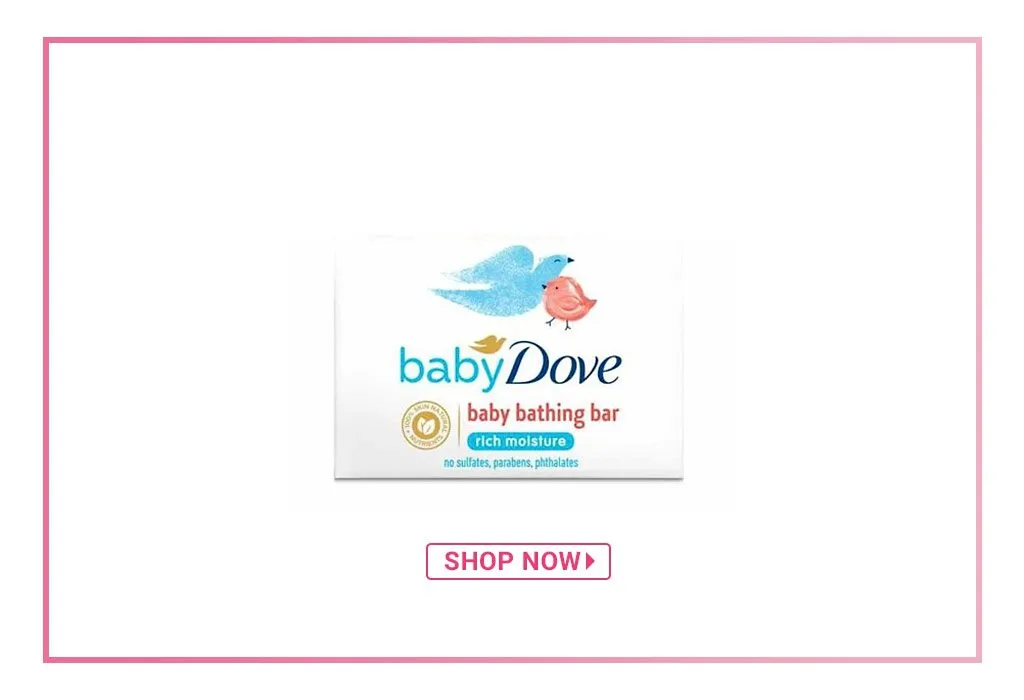 Dove's products are well-known for being more cream-like than soapy due to their super moisturising formulas, and their baby soap bar is no exception!
Why You'll Like This
This soap goes beyond gentle cleansing, and adds back vital nutrients and leaves the baby's skin beautifully smooth, soft, and healthy. And, with a gentle fragrance, you can simply revel in those special bath-time moments with your baby, knowing that you're giving her skin the care it deserves.
9. Azafran Baby Nourishing Soap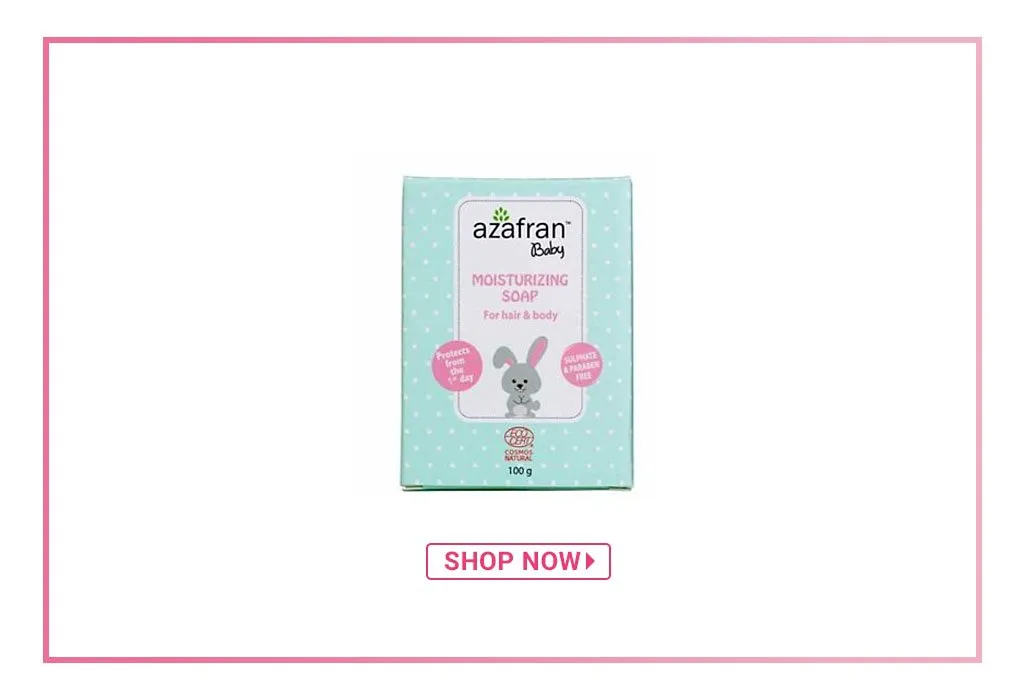 How about a vegan soap that gently cleanses your baby's skin from head-to-toe? Yes, please!
Why You'll Like This
The Azafran baby soap contains coconut oil, which is known to be a natural cleanser that removes impurities while keeping the little one's skin soft, healthy, and glowing. The olive oil, soy wax, and soya butter refine the skin's texture while retaining moisture. With such heavenly sounding ingredients, we wouldn't be surprised if you would get an extra soap for yourself, too!
FAQs
1. Which ingredients should I avoid while choosing a baby soap?
When choosing a baby soap, make sure that it does not contain any artificial or intense fragrances. Sulphates are another no-no, especially sodium lauryl sulfate. Other ingredients to avoid in your baby soap are parabens, glycerin, salicylic acid, ceramides, and alcohol.
2. Can I use baby soap on my infant's face?
No. We do not recommend using baby soap on your little one's face. With the help of a moistened, clean cotton ball or washcloth, wipe your baby's eyes, beginning at the bridge of the nose, and then wipe out to the corner of the eye. Wash the rest of your infant's baby's face with a moist washcloth without soap.
3. Can I use baby soap on my newborn?
Plain water is best for your newborn baby's skin during the first month. If needed, you can use a gentle non-soap cleanser or a fragrance-free oil at the end of the bath. You can start using unperfumed baby soaps from around four to six weeks of age. But, be careful to only use a little, so that you don't damage your baby's delicate skin.
We hope this comprehensive list helps you navigate the (virtual) baby soap aisle, and pick the right one for your munchkin!