9 Things Your Baby's Carrier Needs to Have for Maximum Comfort and Durability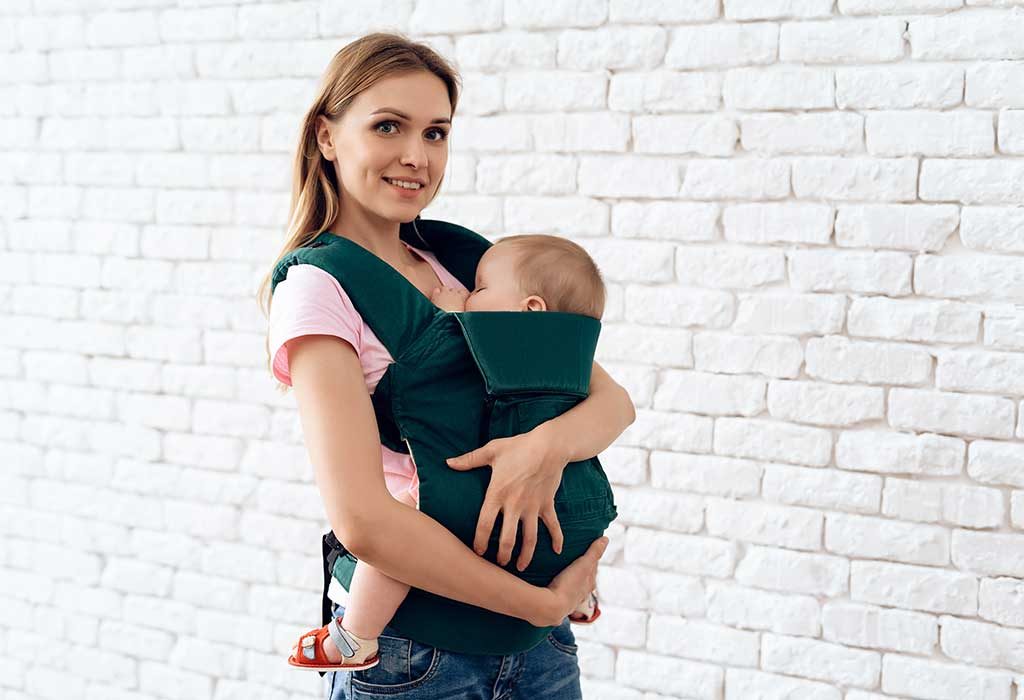 Congratulations, and welcome to the 'new parents' club! While you're doting on your little one, you also must be browsing through the never-ending list of baby essentials that will make life easier for your baby and you. Among these, baby carriers have become a must-have item for almost every new parent. Unlike strollers, these carriers free up your hands for you to go about doing your chores, while your baby enjoys being attached to you!
Buying a baby carrier for your child can be a nerve-wracking experience because of the different types available. But, doing some research before making a decision will help immensely.
Features of an Ideal Baby Carrier
A carrier for your little munchkin should have a few important features, to maximise comfort and durability. Here's what you should consider when selecting the right baby carrier.
1. The Right Body Support
One of the essential features to look out for is the carrier's body support. This ensures that your baby rests comfortably in the carrier. The carrier's interior padding will aid your baby's lumbar support. Luckily, most of the baby carriers available today include the internal padding!
2. Breathable Fabric
The carrier fabric should be breathable. This helps the baby's body heat escape. Some carriers may come with a mesh fabric, which is great. As a word of caution, you must always be aware of where your baby's face is when you're wearing him. Regardless of the baby carrier's material, you'll need to be on the alert and watch out for your baby's breathing.
3. Padded Headrest
Babies do not have the required control for their head and neck. So, while using a carrier, your baby must have ample head support. A padded headrest does the job of providing enough support, while you monitor your baby's breathing against your chest.
4. Sturdy Shoulder Straps
The carrier's shoulder straps should be strong enough to bear the weight of your baby. At the same time, the straps shouldn't dig into your shoulders when you're wearing the carrier. For the safety and comfort of your baby, and for complete support, go for a carrier with wide straps.
5. Ergonomic Fasteners
Different brands of carriers have different types of fasteners. These fasteners could be in the form of buckles or rings. Select a carrier with well- designed, complex buckles and clasps that will be very easy to undo. This is necessary for your baby's safety. If you're planning to use the baby carrier for a long time (as your baby grows), opt for adjustable fasteners.
6. Side Vents
Don't forget that it can get uncomfortable for your small baby in the padded space of the carrier. Strategically placed side vents will help keep him cosy yet comfortable at all times!
7. Right Size of Leg Holes
You wouldn't want your baby in a carrier where the leg holes are so large; there's a high chance for him to slip through them! Neither would you want the leg holes to be so small that they restrict his leg movements and chafe against his skin. Double-check these measurements before purchasing the carrier, so that your baby stays comfortable throughout his time in it.
8. Infant Inserts
Should you choose a carrier with a soft structure, you'll likely need to buy a separate insert to make the carrier suitable and safe for your newborn baby. These will enable your baby to be placed in a more natural frog-style position and give him slightly more padding for support. This simple adjustment with the inserts will also prevent an increased risk of hip dysplasia.
9. Washable Material
As a parent, you will undoubtedly be busy most of the time, and will thus need a baby carrier that's convenient and easy to wash and clean. Most of the baby carriers available are machine washable. However, there are also carriers that can only be hand-washed or dry-cleaned. Choose a carrier according to your requirements.
Carriers for Toddlers vs Carriers for Newborns

Toddlers
These carriers will work for your little one right from birth through his toddler stage. The carriers are flexible and allow you to carry your baby in different positions. If you want to use these carriers for your newborn baby, however, you'll require an infant insert of the right size.
Newborns

These carriers are perfect for babies as soon as they are born, and do not need an infant insert. But, your baby will undoubtedly outgrow these carriers somewhere between 12 and 15 months of age. So, decide on how long do you plan on carrying your baby before finalising the carrier you want to purchase.
It's vital to find a baby carrier that suits the needs of both you and your baby, and one that is easy and comfortable to use. Once you've shortlisted and finalised a carrier, and before you hit the 'Buy Now' button, double-check that the carrier has the important features mentioned above!
Also Read:
Making Your Own Baby Carrier – Benefits and Things to Remember
Here's How a Baby Carrier is Actually Helping Your Baby
Babywearing – Benefits, Types & Safety Tips