4 Best Nursing Pillows for Breastfeeding Moms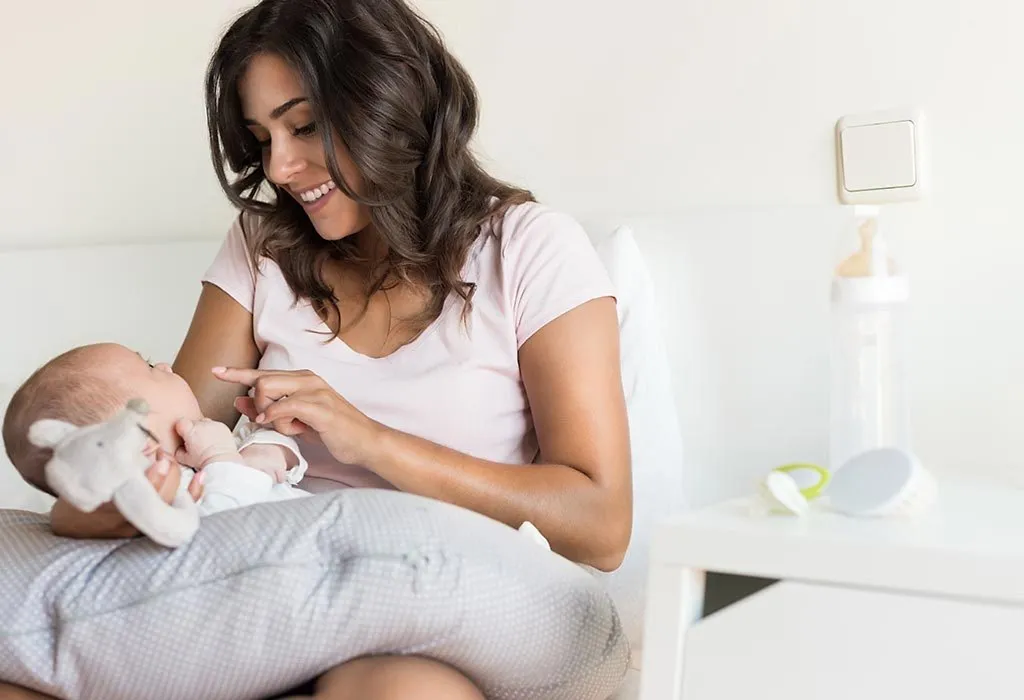 Breastfeeding can be quite challenging for most new moms. Getting the baby into the correct position and supporting her weight until the end of the feeding session are some of the topmost concerns that mothers have while breastfeeding. In this aspect, feeding pillows are a boon, as they provide proper support that can prevent shoulder, neck, and back pains.
A nursing pillow is an excellent investment, as it will be in use for as long as you feed your baby. While deciding on the best baby feeding pillow, you will need to consider the pillow's size, shape, and material. We have thus created a list of the best nursing pillows, to help make your decision easier!
Top 4 Feeding Pillows for Nursing Moms
Here are the best feeding pillows of 2021.
1. Chicco Boppy Feeding Pillow Moon & Star Print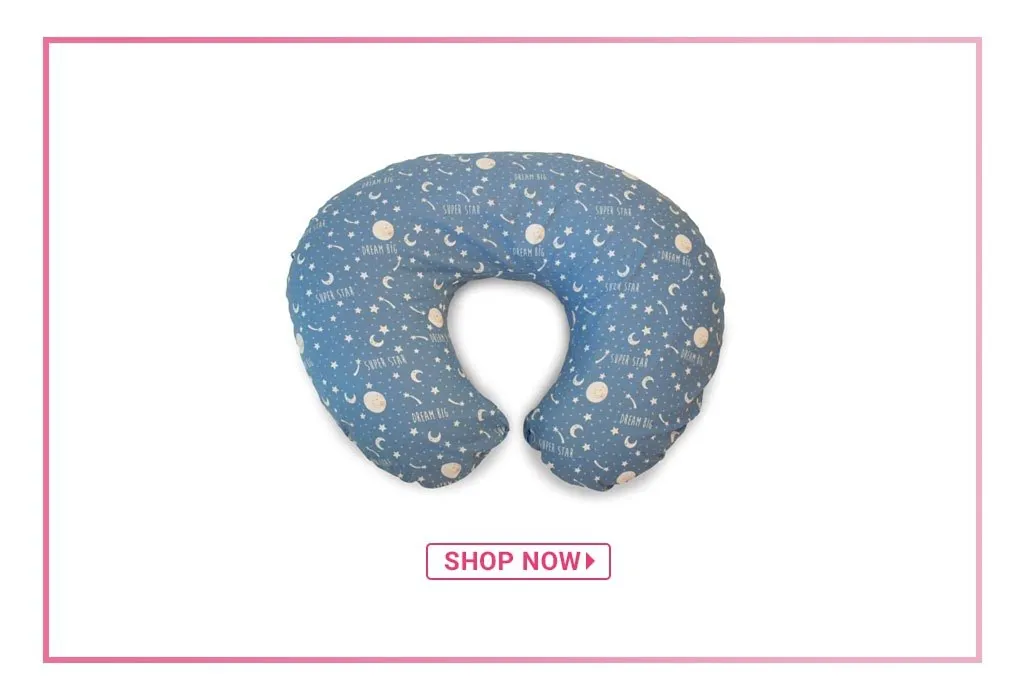 The Chicco Boppy nursing pillow has an ergonomic shape that will fit you and your baby perfectly, which in turn will help with correct latching for consistent feedings.
Product Highlights
Breastfeeding can undoubtedly be challenging, but not anymore with the Chicco Boppy nursing pillow! You can keep your baby safe and sound and held steadily in place with this feeding pillow. The soft compact internal padding offers the best cushion for your baby's back.
2. Hoopa Feeding Pillow Cum Carrier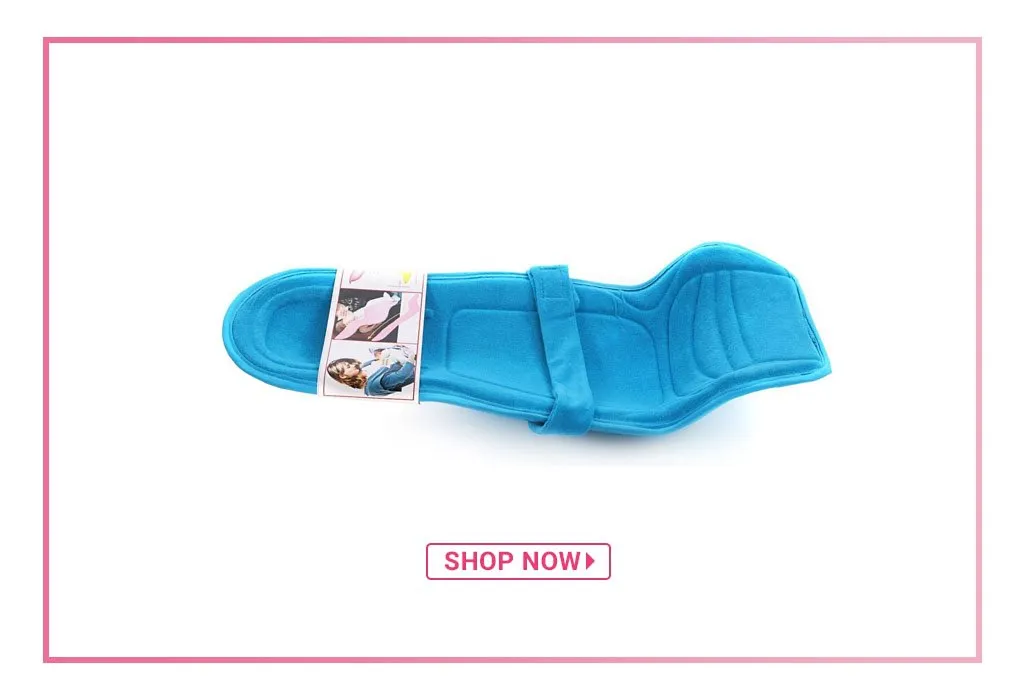 This is an innovative nursing pillow cum carrier that will make handling your little one much easier!
Product Highlights
This nursing pillow supports your baby's delicate neck, head, spine, and limbs while she feeds. The ergonomic contours of the pillow ensure that your baby is in the best position while feeding and burping. This nursing pillow cum carrier is just perfect for your baby's skin, too, as its material is 100% washable and anti-microbial.
3. Babyhug Feeding Pillow Teddy Bear Print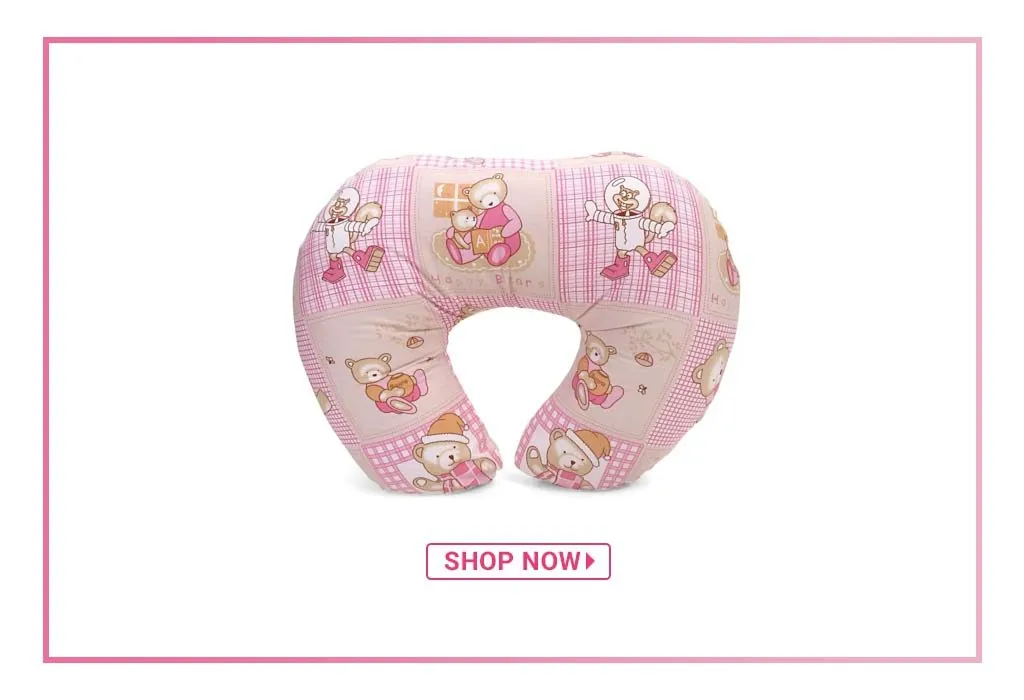 This feeding pillow from Babyhug gives a comfortable and secure fit, which can perfectly adapt to your silhouette.
Product Highlights
The nursing pillow is firm but soft, and lightweight at the same time, which makes it just right for supporting your baby at the correct angle. This pillow helps eliminate stress for both you and your baby during feeding sessions, thus encouraging a truly exclusive bonding time. If you're looking for a nursing pillow that's simple but works well, look no further than the Babyhug pillow that delivers on what it promises!
4. LuvLap Multi Elevation Nursing Pillow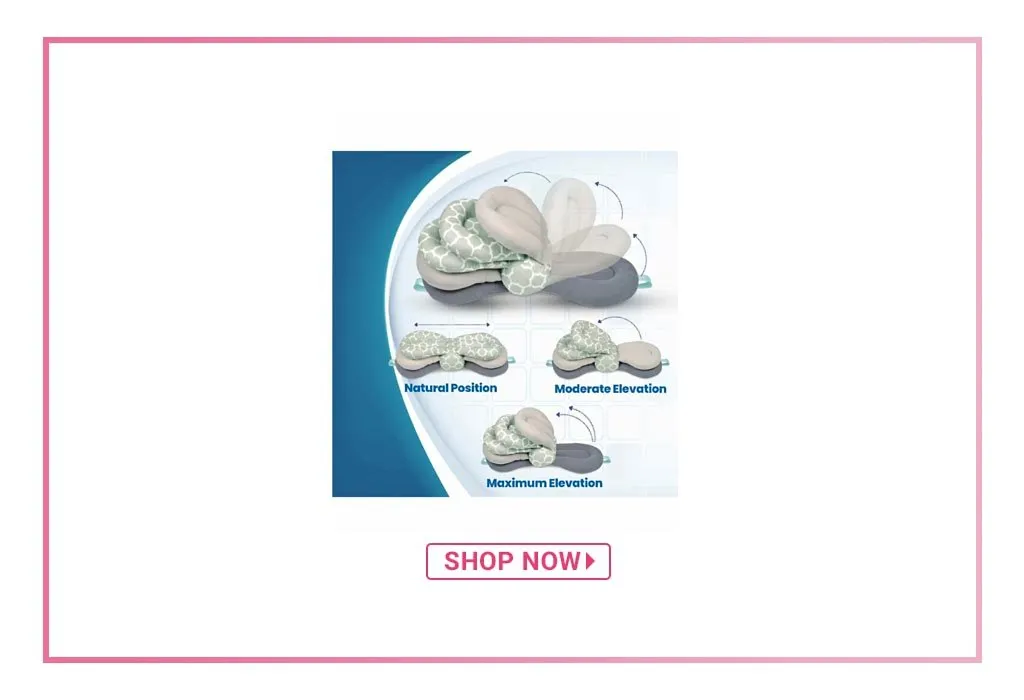 Get the perfect latch with the LuvLap Multi Elevation nursing pillow that elevates your baby to the correct height, thus promoting successful nursing with the hold that feels right to you.
Product Highlights
The nursing pillow features three adjustable positions, i.e. the natural position, the moderate elevation, and maximum elevation. This pillow is ideal as it supports the cross-cradle and football hold positions for breastfeeding so that you can properly feed your baby without compromising on your own comfort.
FAQs on Nursing Pillows
1. Is it okay if the baby sleeps on feeding pillows?
No. According to the American Academy of Paediatrics, pillows shouldn't be used for the baby to sleep on. This is because if the baby accidentally rolls off, the pillow could cause suffocation.
2. What is the difference between a normal pillow and nursing pillow?
A normal or regular pillow is entirely different from a nursing pillow. The regular bed pillows are usually soft, due to which the baby will sink into them quickly. On the other hand, breastfeeding pillows are firm enough to keep the baby positioned well when feeding. Nursing pillows are also rounded to fit around the mother's waist comfortably.
3. Are all baby feeding pillows a fit-for-all size?
All baby feeding pillows are not one-size-fits-all. Most are adjustable, which allow them to fit perfectly. Ideally, the nursing pillow shouldn't feel too compact or too loose around the waist while sitting.
4. How to wash baby nursing pillows?
We don't recommend washing the baby nursing pillow, but the removable pillow cover that comes with the pillow can be machine washed. The pillows can be sponged clean, or if really necessary, gently hand washed.
5. How long can I use the baby nursing pillow?
How long you can use a baby nursing pillow will depend on how fast your baby grows. Typically, baby nursing pillows can be used for infants up to nine months of age.
6. Are twin nursing pillows different?
Yes, twin nursing pillows are different from regular nursing pillows. The twin feeding pillows have an extra leg or built-in back support that offers more comfort to the nursing mother.
The right feeding pillow can make all the difference while nursing, as a comfortable position is essential to get the breast milk flowing, particularly in the initial days of breastfeeding. We hope this guide helps you select the best nursing pillow to make your journey as a new mom easier!
You May Also Like:
Best Baby Wipes
Best Spout Sippers for Babies & Toddlers
Best Straw Sippers for Babies & Toddlers
Best Disinfectant Cleansers for Baby Bottles
Also Read:
Breastfeeding with Small Breasts: Concerns & Tips
Tips for Breastfeeding with Large Breasts
Myths & Facts About Breastfeeding Your Baby