120 Baby Names Inspired by Spice, Fruits, and Other Food for Girls and Boys
'Oh yes, that sweetie cutie pie girl reminds me of the delicious chocolate brownie I had yesterday!' Many of us can relate to this line! Often, we are left thinking about edible food items when we look at cute babies, so why not name them after one! Whether cute babies remind you of culinary delights or you are a die-hard foodie, these baby names inspired by spice, fruits, and other food items are simply bomb! Don't worry; we will only suggest names that actually look cute as a name! Here, we have about 120 baby names that are inspired by spices, fruits, and other food items.
Unique Spice, Fruits and Other Food-themed Baby Girl Names With Meanings
Whether you are looking for dessert names for girls or herb names for girls, this exclusive collection of baby girls will definitely inspire you to a level. Below mentioned are 60 unique spices, fruits, and other food-themed baby girl names with meanings:
1. Amandine
Amandine is a sweet-sounding name referring to culinary preparation involving almonds. The name sounds similar to Amanda and is a good choice for girls.
Extensively used in Asian cooking Amaranthus leaves and seeds simply make for delicious recipes and also a beautiful name!
Almond is a dry fruit that is rich in vitamins and nutrients, and also tastes yum! Or else you can name her after her cute almond-shaped eyes!
We all know the usage of the aromatic spice star Anise! It looks like a cute flower and enhances the flavour and aroma of any curry or rice that you prepare.
A name fit for an angel, Angelica is a herb that is not much heard of! Still, the name has a royal feel to it!
6. Banana
Well, this one needs no introduction. Banana is a common fruit consumed worldwide. Though it does not appeal much as a maiden name, it could do good as a cute nickname.
A healthy and nutritious grain, Barley was never so delectable before this! But yes you can definitely name your little one after this classic grain that makes excellent gluten-free recipes!
A berry reminds us of the beautiful bright red coloured fruit. One of the best fruit names for girls, Berry is short, sweet and exotic!
A vague resemblance to the cooking term blanch, Blanche is a really cute name for girls!
Brie is the name of a cheese and definitely counts for an excellent option for your daughter too!
How can we forget the excellence and divinity of the American Whiskey! Name your daughter after this royal exotic drink if you are looking for a unique and exotic name!
The name of a beautiful exotic flower, Camellia is used to make a calming infusion of tea! It is believed to have a varied association with water, moon, wealth, and perfection.
Who doesn't love candy? Your little candy crush can definitely be named after this cute and sweet chocolate name 'Candy.'
14. Cassis
An exotic liqueur name that isn't much heard of! Perfect for folks looking for a unique and classic name for their daughter!
The exotic cane pepper is a refreshing spice that enhances the taste, flavor and spiciness of any dish! Think about it, if your daughter has a spicy nature then this name will perfectly suit her!
A cute, classic feminine name that's pretty common all over the world! But did you know that Charlotte is the name of a dessert made of lady's finger!
The rhyming partner of the name berry, Cherry is definitely a sweeter version of this one!
A rich and super spice, there is definitely something charming about this name! One of the best spice names for girls, Clove is unique, elegant and exotic!
19. Citron
This name is vibrant and all the way tangy! Welcome, Citron. If your baby is born in the summer, then this could be a show-stopper name.
Might we remind you of the delectable Danish pastries? Danish pastries are sinfully out of this world! Why not name your little angel after this exotic pastry!
21. Dolce
A cute Italian name for girls, Dolce reminds us of the dolls! Dolce is the name for desserts in Italian!
22. Dulce
For some sweet Spain love, try the name Dulce as a token of your love. Dulce basically means dessert in Spanish.
23. Éclair
Oh yes, it's definitely impossible to resist an éclair if you have tried it even once! Those agreeing to this fact can surely name their daughter after this!
Rich, nutritious, and simply delicious, the fig will make for an excellent name for your daughter!
25. Ginger
Spice Girl fans can cheer up here for their favourite person, Ginger Spice! And, if your love for this band is fathomless, then Ginger could be a sweet name for your daughter.
26. Jasmine
Mesmerising and sweet-smelling, Jasmine is one name that could never go out of style. Delicate yet show-stopping, Jasmine also graced the character of a Disney princess in Aladdin.
27. Jelly
The delectable and sweet jelly is something that everyone starting from kids to adult is crazy about!
Although Julienne doesn't remind us of any exotic dish it stands for the way of cutting veggies, slim and long!
A bright leafy green vegetable that makes excellent salads, Kale is a unique and adorable name for girls!
30. Keresen
Keresen is a popular name in the Cornish dictionary, rising to fame day by day. The name is actually a Cornish fruit which means cherry. So, if you like to be updated on the latest trend, this name could be ideal for your little girl.
31. Lolly
Mood down? Pop a lolly! Lolly is a bright and jaunty name for girls that could bring a smile to anyone's face who hears it.
A beautiful feminine name meaning a tiny sponge cake! Isn't that sweet!
Yet another feminine version of the sweet tiny sponge cake!
Oh yes, people still go gaga over the delectable Margarita pizza!
35. Millet
Millet is a nutritious and healthy grain that is extensively used in cooking all over the world!
36. Momoko
Momoko is hands-down the-most cute Japanese name meaning peach child. If you're a literary buff like us, you'll know that Momoko was the name of a character in the popular Sailor Moon manga series.
37. Nance
Fine, the name is nowhere near any fruit, But this Hebrew version of Hannah packs all the goodness as it means 'grace'.
Nigella serves for a cute feminine name and a healthy spice!
If olives are your favourite then let your daughter be named after your favourite fruit!
40. Omena
If you are Finnish or carry Finnish love, then this covert name for apple could be a perfect choice.
41. Parsley
Serves for a cute feminine name, parsley is known for its flavourful existence!
Nobody can deny the yumminess of the delectable peach fruit!
If Italian recipes excite you then surely you would have heard of the cute penne pasta!
If the bright maroon plump plum reminds you of your daughter's cheeks then don't think about it just go for it!
45. Pita
Even though Pita bread is a haven for all diet-conscious folks, it could also be a stunner for non-dieters. Pita is a solidly cute name that would look adorable on your sweet little girl.
46. Quince
Don't judge this fruit based on its odd shape or bright colour. Judge it on its stylish and voguish name, which could grace both genders.
47. Roe
Sushi lovers must have understood this name and its importance. Whether or not, Roe is an adorable and elegant name to consider.
The exotic flavour and aroma of the rosemary herb is enough to calm your nerves and senses!
The richness and royalty of this exotic spice is simply unparallel! You can feel the pinch when you buy this!
If everything Spanish brings a smile to your face, then go for this cute name that represents a fortified Spanish wine!
A classic temple cocktail, and an incredibly sweet feminine name!
52. Sugar
From bands to brands, everybody is bonkers about this name! Plus, with a name like this, you would not have to worry about the limelight in your daughter's way. In a way, this name is both bold and adorable.
If taffy clicks toffee in your mind, then you're not mistaken! Taffy is an American candy that is wrapped in pretty pastels!
54. Tamarind
An uncommon choice, this sweet and sour fruit is a worthy and unique choice. Tamarind is tropical fruit which translates to 'date from India' in Arabic.
55. Tarragon
This culinary herb has a licorice-like taste and fragrance. The name is suitable for both girls and boys.
56. Tequila
A perfect party starter, Tequila is Mexica's national drink. Use this (name) at your own discretion (pun intended)!
57. Thyme
A unique name for girls, meaning a very rich and flavourful spice that is widely used in Italian and continental recipes!
58. Vanilla
The rich and exotic flavour of Vanilla can never go wrong in a party and as a name for your daughter!
59. Vilja
Vilja resonates with softness when pronounced, but the name also carries a firmness that could imply being a smart person. The name has a Finnish origin and means grain.
60. Zea
Just like Heather M and Heather B (ref: Young Sheldon) blend in, Zea is also a chic name that has the potential to shine as well as blend. The name stands for grain in Latin, btw.
Cool Spice and Other Food-themed Baby Boy Names With Meanings
Vegetable baby names or exotic fruit names? Whatever you have in your mind, you'll probably find it here. Below mentioned are 60 cool and classic spice and other food-themed baby boy names: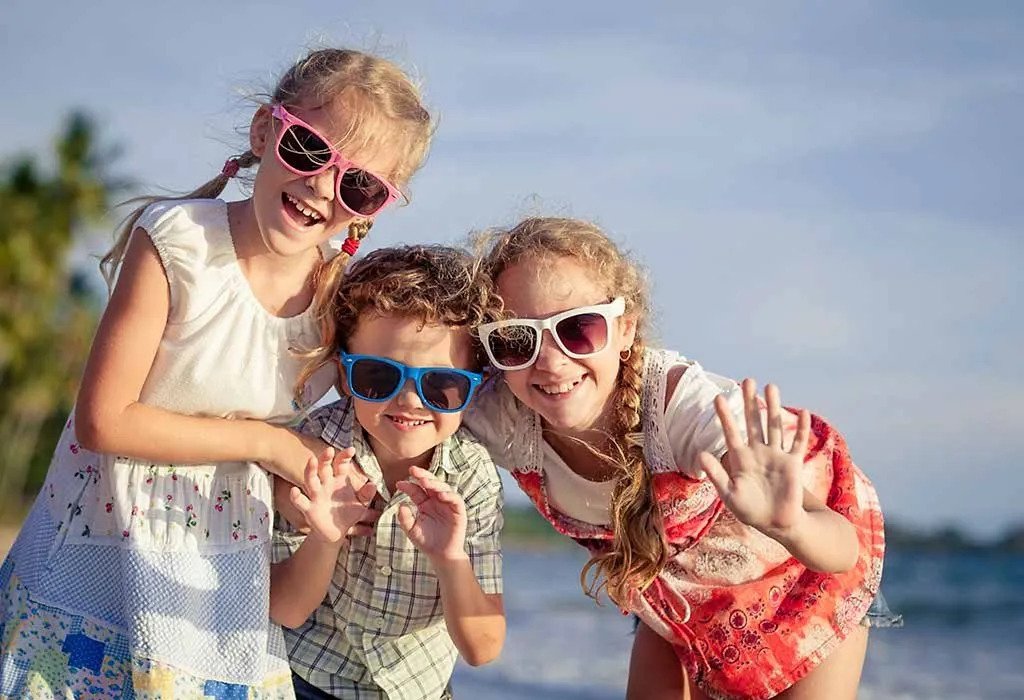 1. Acai
This Brazilian Portuguese fruit has topped the charts on baby names in the US and is still staying instagrammable!
A classic bad-boy name, meaning an ancient name for a beer!
If white sauce Alfredo pasta brings a mischievous smile to your face, then go for it!
4. Bacon
Not very mainstream yet; the name Bacon is certainly inspiring. If you choose this name, it will undoubtedly spark conversations wherever you are.
5. Bancroft
Sounding out-of-earth? You betcha! This English name means 'field of beans.'
There are two things that will happen if you name your son Barrack! First, he'll share his name after the legendary president of America. Second, it's the name of a Hungarian brandy made of apricots!
Well, it's the name of a fish, but it definitely doesn't sound like one!
One of the classic funny food baby names will surely remind you of the adventures of Mr Bean!
Eggs being the Benedict way, your baby can too be the Benedict way!
The high fibre content of bran makes it good for the tummy and a classic choice for a name!
The Caesar salad dressing is probably a universal dish we find all over the world!
12. Cajun
The Cajun spiced potato is one such dish which you can never resist!
13. Capers
An adorable name for boys, Capers are a fruit that's often pickled during the season!
14. Caraway
Kind of a brother to cumin, Caraway is also a spice. The name is sure to spark conversations around the table, and hence we dig for the name.
A classic spice name for babies, cinnamon is an exotic spice that enhances the flavour and aroma of a dish and is known for its health benefits!
A hearty chilli on a lazy weekend is something everyone craves for! Your son will be honoured to be named after this comfort food!
One of the most uncommon food names for boys, Cobb's salad is famous all over the world!
How can you resist the rich, delectable and unique flavour of the chocolaty cocoa powder?
A unique name for boys, Colby is the name of a cheese!
A classic name for boys after the rich, velvety and silky cream!
Dijon mustard is the ingredient that simply takes any dish to the next level! If you agree, then think of this as a name for your little one!
An abbreviation for the Dillion herb, it's a nice name for guys!
23. Durian
One of the best fruit names for boys, it is often claimed that people who love the juicy taste of Durian fruit can do anything to taste it again!
Derived from our favourite breakfast menu, Eggbert is a food-a-licious version of Wilburt or Albert!
25. Enav
This stylish name hits all the style checks because of how voguish its sounds. Enav is a grape in Hebrew.
26. Fabio
Fabio is the new Romeo. The chic and coolness of this name is what attracted us more than its meaning, which is 'bean grower.'
Are you a noodle lover? Then you'll love this name on your son!
An abbreviated version of Frankfurter serves as a cool name for guys!
29. Frito
If Filbert and Eggbert can be named for guys, then how can we forget the legendary Frito-lay chips?
30. Galador
A bold and stylish name for The Lord of the Rings fans everywhere. The less-popular name was invented by J.R.R. Tolkien for the character of the first prince of Dol Amroth, which was a city in Gondor in the book's Middle-earth. If you are a die-hard fan of The Lord of the Rings, this is the time to show it.
A stylish and trendy name, Grainne is the Gaelic form of grains!
A cool dude name after the Harvey Wallbanger Cocktail!
33. Ham
If you like challenges, then you'll like the name, Ham. Besides obvious Ham (cut of pork), the name also has biblical references as it refers to Noah's one of the three sons.
A rakish twist to the baby name berry, Huckleberry Finn is the famous character introduced by Mark Twain!
35. Jarah
Jarah is quite a popular gender-neutral name, meaning honeycomb in Hebrew.
36. Javor
If you are not ready to commit to the name Maple yet, then try Javor! It means Maple tree in Serbia. While Maple inclines more towards a feminine touch, Javor sounds masculine to the ears.
A cool and classic name for guys meaning almonds!
38. Kaede
Another for Maple tree fans is Kaede, a Japanese diminutive of a Maple tree. The name is rare in Japan but is set to rise ranks in the coming years because of its use in manga and anime series.
39. Kassian
Hmm, a sturdy name meaning cinnamon, Kassian has all the good qualities. If you are after a stylish yet uncommon name, then this is your gem.
40. Kuol
Highly uncommon, Kuol is the name of a bitter African fruit. The name is mostly used for boys.
41. Lemon
It's not a joke; Lemon is actually a baby name people are crazed for. The name Lemon is a perfect ode to your summer baby boy.
42. Lentil
The nutritious and protein-rich lentils also make for a good name for boys!
43. Maize
Yet another grain known for its nutritional value, maize is a refreshing name for guys!
44. Mango
Another summer fruit coming your way! Mango is tropical fruit loved all over the world and is also a very nice name.
45. Naaman
Naaman is an underrated name for sweet herbs in Hebrew. And it makes for a cute name for everyone.
We know that Nacho chips are a hit everywhere! So it will surely be a hit name for your son!
47. Napolean
A strong and sturdy name for a guy, Napolean is the name of a dessert!
48. Orange
This name oozes friendliness and jauntiness in a way other food-related names don't. Double the bonus, if you dress them in orange colour.
A cool name for guys with a spicy twist!
A unique and unconventional name for guys is a type of apple!
51. Purvis
Ok, we admit this name is not a direct food-inspired name, but we can't stop mentioning it. Purvis means providing food in French.
A famous fish known for its excellent taste!
A classic name for boys meaning sandwich!
54. Rye
If your love for bread is fathomless, Rye is a smart choice, plus healthy! The name also looks elegant on boys.
An exotic herb known for its flavour and aroma!
If you are looking for baby names after food, then go for this that reminds us of the shepherd's pie!
57. Taro
Taro is a root vegetable commonly found in Southeast Asia. It may sound different and very uncommon, but the name has the potential to top the charts.
It's simply impossible to forget the delectable taste of the Waldorf salad, and it reminds us of the fruit baby names!
The Wellington preparation for beef is quite famous all across the country!
An unusual but powerful herb for healing!
Names inspired by spices, fruits, and other foods are trending these days. They are unique and unconventional and evoke pleasant memories for everyone. We hope that the above names help you choose one that's just perfect for your little munchkin!
Also Read:
Unique Unisex Baby Names With Meanings
Sweet and Short Names for Baby Boy
Amazing Short Baby Girl Names