143 Cute Nicknames for Olivia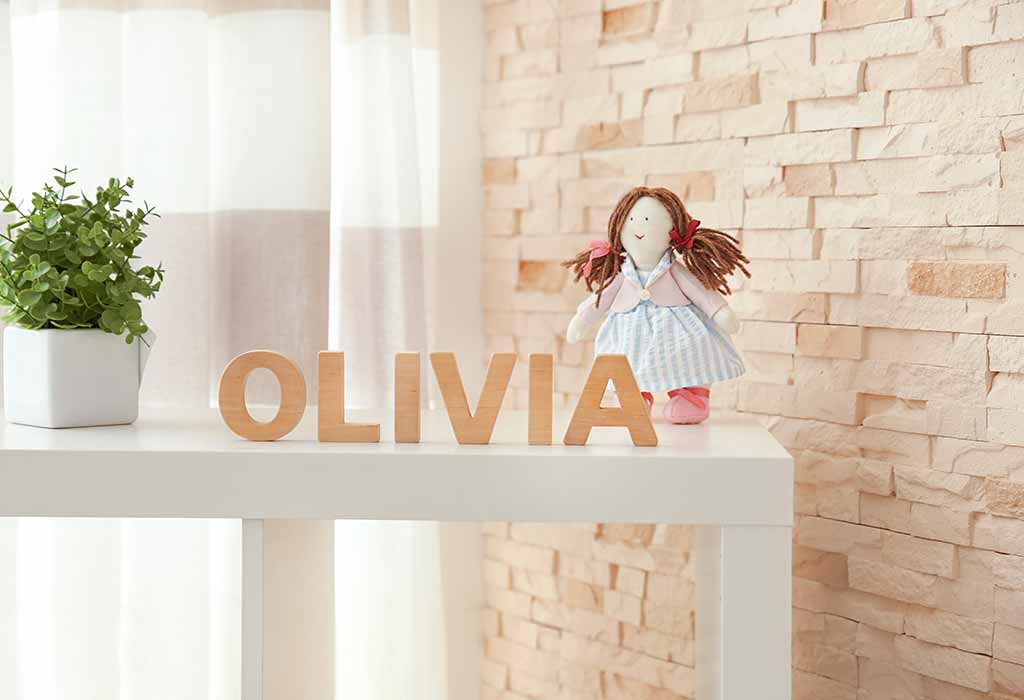 Most parents start stressing over choosing a proper name after the birth of their newborn little
princess
. On the other hand, you can select
nicknames
with ease and freedom to express your feelings of
love
and care for your beloved child. Common nicknames for Olivia are varied, refreshing, and
stylish
in their ways.
Meaning and Origin of Olivia
Olivia is a feminine given name in the English derived from Latin oliva referring to "olive" or 'olive tree.' This feminine alternative of Oliver has been in use in England since the 13th century. We can give credit to the beautiful, sought-after heiress in William Shakespeare's play "Twelfth Night" for the popularity of the name in the initial times. Derived from Spanish, Italian, and Spanish roots, Olivia in Greek means' serenity of the olive tree' as the olive tree symbolizes 'peace" in theology. Olivia even appears as a little girl in the Bible, making it a favorite among Christians.
Popular Nicknames for Olivia
Nicknames can be chosen to match a person's character and attitude. Funny nicknames for Olivia can be goofy, silly, and weird without being derogatory in their meaning. Here are some adorable nicknames for Olivia that may help to distinguish between people with the same name.
Liv

Livie

Ollie

Oli

Vee

Livs

Livia

Viv

Ol

Oly

Ole

Livy

Libby

Alivia

Bolivia

Olyvia

Liv-ee

Viva

Vivi

Livi

Nollie

Livvy Lou

Ova

Oliwa

Alivvea

Olivia Twist

Livers

Oie

Busy Vee

Lolly

Olivea

Love

Lovie

O'

Lili

Via

Leah

Oily

Lou

V

Vi

Lily

Olive

Ottie

Viva lol

Olivina

Olle

Oli Coco

Ollie Boo Bear

Roly-Oly-Poly

Oliva

Livster

Ollie Boo

Loly

Miss O

Olivera

Oliviola

Olivia Queen

Extra virgin olive oil

Ollie Pollie

Olivia Ice

Little O

Besty

Oliv

Lallapalooza

Lyvia

Gullivia

Lizzo

Olive Garden

Olivia Chan
Unique Nicknames
The name Olivia is quite common all across the world. To differentiate between your Olivia and other Olivias, you must give your baby girl a unique nickname! Here are some unique nicknames for the name Olivia.
LittleLil
LivvyLou
OliviaTwist
BusyVee
Cute Nicknames
Cute nicknames bring out the affection and love we have for someone. You should give your child a cute nickname if you wish to express this love to them each time you call out their name. Here are some cute nicknames for the name Olivia.
Debby Ryan
Flavia
Jolivia
Lee
Li Loo-Loo
Little Lil
Liva
Liviedoodle
Livipop
Livv
O Lily
Olivia Muffins
Olivia Nuggets
Olivia Oggy
Oliwia
Ollie Baby
Ollie Hun
Ollie Rockstar
Ollie Vera
Olli-Pop
Sunny
Oggy
Cool Nicknames
Parents often give their children cool nicknames as they are catchy and tend to catch on quick. These are usually short and trendy. Here are some cool nicknames for your little one:
Livsy
Livvi
Livvy Divvy
Olee
Oliannah
Olipop
Olivette
Oliviah
Olivianne
Olivie
Oliviosa
Oliviya
Olivja
Oliwja
Funny Nicknames
Funny nicknames are often goofy and rhyme with some other words. Such nicknames are bound to make a room full of people laugh. Here are some funny nicknames for your little one:
Allegra
Amelia
Brolivia
Lavinia
Letitia
Liver
Oblivia
Olaf
Olevia
Olive Oil
Oliveea
Ollie Love
Ollie-Vera
Lulu
Oilly
Princess Olivia
Vivy
Ollie Luv
Creative Nicknames
Olivia is quite a common name. To make your Olivia stand out, you can give her a unique and creative nickname. Here are some creative nicknames for the name Olivia.
Afro-Livia
Bob ross
Capricoli
Charlotte
Libster
Liff
Liliy
Lula
Oblivious Olivia
Olivia Tame
Olivia-Twist
Olympia
O'licks
O'Live
VeVe
Popularity of the Name Olivia
The fame of the name Olivia spreads across the globe to cover the United States, the UK, Australia, and Canada. It has ranked in the top-100 US names since 1990. According to Social Security Administration data, Olivia has been consistently famous, remaining in the top 10 names since 2001 and the top 5 for over the last decade. Notable namesakes like Olivia Newton-John, Olivia Munn, Olivia Wilde, Olivia Culpo, and YouTuber Olivia Jade have an essential role in the popularity of the name in recent years.
Famous Celebrities With the Name Olivia
Many iconic Olivias have made a lasting impression on pop culture and the minds of parents looking for a good name for their baby girl. Here are some celebrities with the name Olivia who inspire awe and admiration:
Name – Who She Is
Olivia Wilde – American Actress

Olivia Frances Culpo – Miss USA and Universe 2012

Olivia Goldsmith – American Author

Olivia Mary de Havilland – British American Actress

Olivia Smart Three-time – British National Junior Champion Ice Dancer

Olivia Colman – English Actress

Olivia Munn – American Actress, Activist

Olivia Pope – Character in 'Scandal'

Olivia Castle – Character in 'Final Destination

Olivia Dunham – Character in 'Fringe'
Variations of Olivia
Those interested in other variations of Olivia that have tasted success in different languages and cultures might appreciate the alternative forms of the name given below:
Alyvia – English Origin

Lyvia – English Origin

Olyvia – English Origin

Livia – English, Latin Origin

Olive – Irish Origin

Eliana – Hebrew Origin

Lavinia – Latin Origin

Octavia- Latin Origin
Tips For Choosing A Nickname
1. Nicknames Should Reflect Personality
A nickname should reflect your personality as it is a part of your identity. People often judge others based on their names or nicknames. It is one of the first impressions you make on a new person.
2. May not be Related to Your Name
It may or may not be related to your actual name, but it should relate to your personality. Not all nicknames are related to a person's name. They often go beyond the name and reflect the person's personality.
3. It Should be Short and Sound Good
Choose something that sounds good to the ear and is short. This allows your nickname to catch on faster and will encourage other people to use it too.
4. Test the Waters
Once you have chosen the nickname, test the waters before you make it official!
Olivia is a Shakespearean name with an admirable balance of strength and femininity. Thus, unique nicknames for Olivia can be sassy and sweet enough to create your baby's strong personality with a soft heart to determine how she will be perceived in the world. So, whether you go the route of choosing adorable or cool nicknames for Olivia, they will sound adorable no matter what on your little girl.