Last Updated on
If you are a new parent whose ultimate goal is to select a thought-provoking or a unique Swahili name for your baby, then here is a compilation of the most beautiful Swahili baby names just for you. After all, the name you choose for your baby creates a lifelong impact. So, do not be overwhelmed by the suggestions you get from the people around you while choosing a name. What matters ultimately is a name that you feel connected to for your baby.
Swahili Baby Boy Names with Meaning
Selecting a name doesn't have to be a stressful experience with a list of best Swahili boy names below:
Azizi is a boy name with a Swahili origin. Your baby boy is your precious jewel, so why not name him Azizi, which refers to 'precious'.
2. Ayubu
Being patient is a quality every child should inherit and develop as a human being. Ayubu is a name with African origin and it refers to 'patience and perseverance'.
3. Adili
Teaching your son to be fair is a good thing for life. Adili is a wonderful name which means 'just'.
Ahmed happens to one of the names of Prophet Mohammed and is a very famous Swahili name for boys.
Abdalla is a modern name with a unique pronunciation. Abdalla means 'servant of God'.
Emerging as a strong individual is the best thing your child.
7. Bahati
Bringing up children by emphazing them to be noble is great. So how about a name like Bahati which means 'noble' for your prince.
If you are a parent who wishes all the success for your baby then Bakari might be a name you would want to consider. Bakari is a wonderful name with African roots. It means one who will succeed.
9. Balozi
If you are looking for a unique name with a wonderful meaning then the name Balozi is a right choice. The name Balozi is of Swahili origin and it means 'ambassador'.
Another interesting Swahili name from B is Baraka. This is a name with Arabic root and it refers to 'blessings'.
Your baby boy is the most loved one for you. Daudi is a beautiful name meaning 'beloved'.
12. Damu
Damu is a name that has become popular with Africans in recent years. Damu means blood.
A very common and loved Swahili name is Faraji. This is a boy's name meaning 'consolation'.
Hamidi is a masculine name with Arabic roots. The name Hamidi means 'thankful or commendable'.
Haki is a sweet name from 'H' with a Swahili origin. The name Haki means 'Truth' and reminds your son to be truthful all his life.
Your adorable baby boy deserves a name like Hasani which means 'Handsome'. Hasani is widely used by Africans, Swahilis, and Arabic.
Let your son emerge to be strong and powerful to rule the world with a name like Jelani which means 'great and powerful'.
Rafiki is a beautiful name with an Arabic origin. A friend is a companion for life and hence naming your boy with a name like Rafiki is a great option as it means 'friend'.
Radhi is an interesting Swahili name for your adorable munchkin. The name Radhi means 'forgiveness'.
A fun and loving name for your munchkin are Simba. Simba means lion and is of a Swahili origin. The name Simba is very popular because of the famous Disney character in 'The Lion King' series.
A cool yet unique Swahili name is Sadiki. Teaching your son to be true to oneself is one of the best lessons for life. Sadiki means 'faithful or loyal'.
The Sahel is an interesting name starting with the letter S. Sahel is a wonderful variation to the much common name Sahil from Hindi. Let your son lead from the front with a name like this which means 'leader'.
23. Sadeeki
The name Sadeeki is a beautiful variation to the Swahili name Sadiki. Let your son learn to be loyal and truthful with a name like this which means 'faithful'.
Being hopeful about a positive life is a must and hence why not name your baby boy Tumaini which is a name with Swahili origin and it means 'hope'.
You would certainly want your little one to get better every day. So, check out the name Yazeed which is a variation to the name Yazid which means 'to become greater'.
One of the most loved names of Swahili origin is Yazid. This name also has Arabic roots and refers to 'becoming greater'.
Names starting with the letter Z are rare, Zahur is one such unique name for your baby. Zahur is derived from Arabic and it means 'blossom'.
28. Zubery
An interesting Swahili name with Arabic origin is Zubery. It means 'powerful'.
Zahoor is a variation of the name Zahur, it means 'to blossom'. Zahoor is an adorable Swahili name.
30. Zahour
Another interesting name from 'Z' is Zahour. Zahour has its roots from Africa. Zahour means 'blossom'.
Swahili Baby Girl Names with Meaning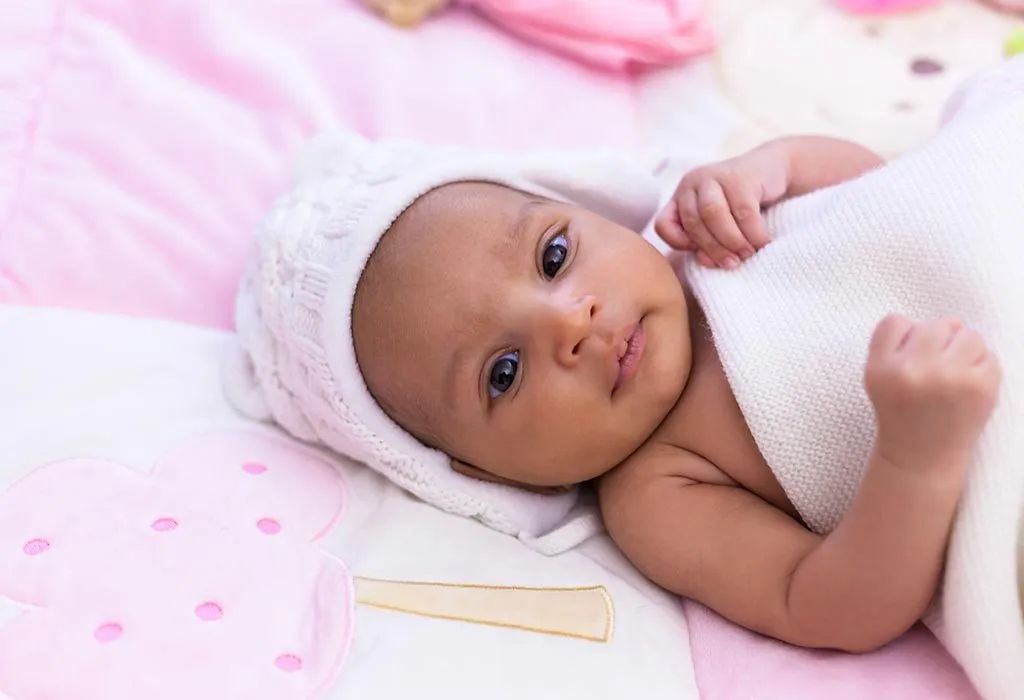 Take a look at the best Swahili girl names with their meanings below:
Amani is a rare name with a Kiswahili origin. It is a nice name for your princess which means 'peace'.
Showing your girl the path of honesty is a great way of upbringing. A name like Adila reminds your daughter to be true as it means 'honesty'.
3. Avana
Another interesting name to be considered for your little princess is the name Avana. It is a short and sweet name that has a variation to the Kiswahili name Ayanna meaning 'pretty flower'.
Let your baby know the importance of good health for life with a name like Afiya which means health.
We know how delicate and precious is your little one for you. Try a name like Ayanna which sounds girly and means 'beautiful flower'.
If you are someone looking for a name that makes your bond stronger with your baby, then Akina might be a great choice, as it means 'solidarity'.
Your baby girl is the princess of your home, then why not give her a name like Amira which means 'Princess', to cherish all her life.
For the pretty princess of your house, Bahiya is an apt name as it means beautiful and has Arabic roots.
We know your baby is to be handled gently, so check out the name Dalila. Dalila is a wonderful name with a Tanzanian origin meaning 'delicate'.
Hasina is an excellent Swahili name from the letter H. Your little princess deserves a name like Hasina which means 'good or beautiful'.
Your daughter may grow up to a person who does anything to perfection. So look at a name like Kamili with Swahili roots which refers to 'perfect'.
12. Kesi
Kesi is a famous name with Africans, Kenyans and Swahilians. This name means ' one who is born at the time of trouble for father'.
A unique yet adorable baby girl name is Kali. Kali is a name with Swahili origin and it means 'Intense'.
14. Kanzi
A child is the most precious gift for every parent. The name Kanzi is a wonderful Swahili name which means treasure.
Lulu is a pretty name for your baby, it is a feminine name originating from Swahili. Lulu means pearl.
Girls are an epitome of grace. So try a name like Mila for your baby girl which means 'gracious'.
17. Manga
Manga is a unique name that makes your child stand apart. Manga means wanderer and is a name with Swahili origin.
If you are searching for a short and sweet name starting with N then give a thought about the name Nina with Swahili roots that means 'mother'.
Njeri is a name which makes your daughter stand out of the crowd for its uniqueness. Njeri means 'warrior'.
Nuru is a wonderful Swahili name for your little girl. Nuru means the one who is born in daylight.
A cute name for your little princess is Nia. Nia refers to 'with purpose'.
Your baby girl is the most amazing star for you. How about a name like Nea that refers to radiant, glossy or shimmering.
You shower all the love for your little angel. Penda is a Swahili name meaning beloved. It is a stylish variation to the name Penha.
Rehema is a lovely name starting with the letter R. Rehema means mercy or indulgence, it is an excellent name choice for your little one.
Sakina is a wonderful feminine name meaning peace. This name is derived from the Arabic word Sakoon.
How about a name like Safiyah for your munchkin. Safiyah is a name with Arabic roots which means 'friend or pure'.
Its obvious that the birth of your little princess brings a new ray of hope into your life. So try naming her Tumaini, which means 'hope'.
Tisha is a cute and adorable name for your little one. Tisha is a name with African roots and it means innocent.
If you are looking for a unique Swahili name, then try the name Zuwena which means 'good'.
Zuri is a catchy Swahili name popular which originates from Africa. Your pretty princess deserves a name like Zuri as it refers to 'beautiful'.
One of the important decisions to make as a parent is to choose the right name for your baby. We know that it is not always the easiest decision to choose Swahili names for boy child or girl child. So, find a name from the above list that suits your taste and preferences and remember that the name you choose for your child represents one's individuality and character. However, selecting a name may not be as stressful as you think. Make this process enjoyable and find a perfect name for your munchkin. Happy parenting!!!